We love fashion collabs and the latest is of Maison Margiela and Gentle Monster.
A collaboration between the two brands known for producing quality merchandise has given birth to a new "Créature", an eyewear collection featuring original designs by Gentle Monster and real threaded details of Maison Margiela's signature stitch logo.
This collaborative gender-free line, which includes sunglasses and eyeglasses, was conceived by Creative Director John Galliano and Gentle Monster, and it is based on ideas conceived in the Artisanal atelier. The collection features 11 designs in a wide variety of colour palettes.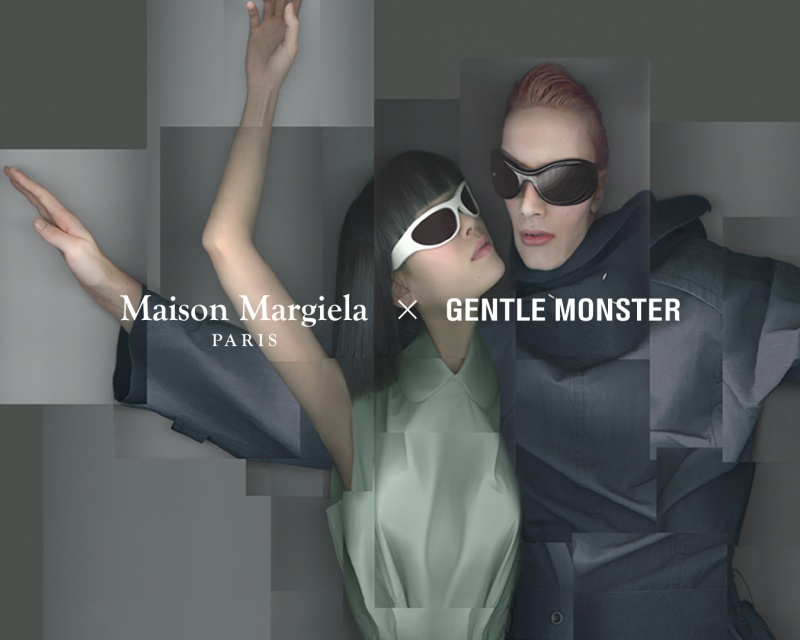 The acetate frames showcase designs rendered in a range of glossy black, white, grey, cream, transparent, and tortoiseshell colours and effects. The Glam Slam clutch by Maison Margiela is reimagined in this collaboration package by Gentle Monste, which features hand-stitched matelassé quilt details.
Exciting pop-up locations
Seoul, New York City, London, Singapore, and three cities in China will all host pop-up shops by Maison Margiela and Gentle Monster. A limited quantity of a special cushion will be given out to customers at the pop-up shops on a first-come-first-served basis in seven specific cities.
The complete line of eyewear designed by Gentle Monster and Maison Margiela is now for sale in their respective online and brick-and-mortar stores, as well as in select locations around the world. A total of seven locations around the globe will host collaborative pop-up shops to mark the launch.