The humble bowl of porridge and its accoutrements sit unassumingly on the table, akin to an earnest, honest everyday salary man that usually blends into the background and goes unnoticed. However, at "ChaoZhou Porridge", porridge takes on a new life. It assumes a starring role. It is the pièce de résistance, perfected over 10 years of dedicated study.
ChaoZhou Porriage's head chef devoted a decade of his life to teasing out every secret and nuance of its preparation. He pursued this consuming passion to the very source itself, seeking out various Teochew chefs in Chaoshan, China to learn from. On his travels, he picked up authentic recipes and honed his technique. Preparing the large spread of dishes requires consummate skill in all styles of cooking, from braising to steaming to deep frying.  Now, back to Singapore, one can join him and discover the simple pleasure of tucking into a bowl of porridge and its accompanying assortment of tasty dishes.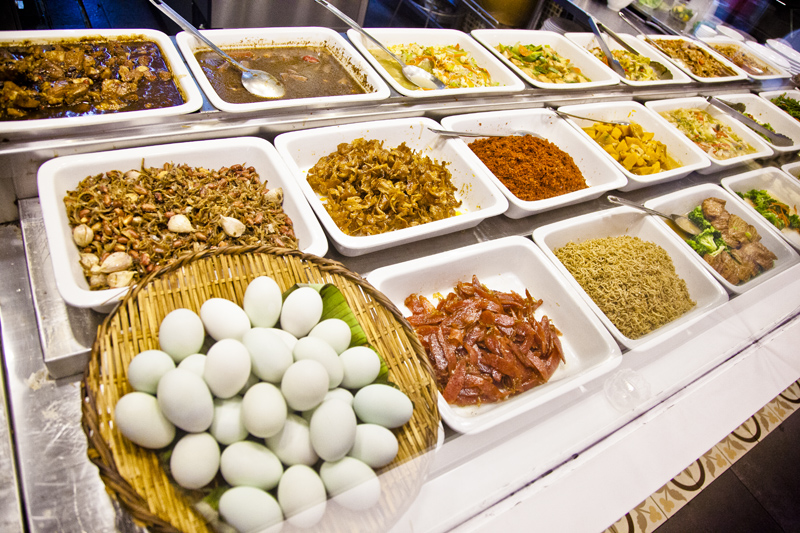 The set lunch promotion (available from 11 am till 2 pm), currently making its run, is attractively priced. Worth noting is that ChaoZhou Porridge's interior has had thought put into it. The display windows show off the wide range of dishes in an attractive manner, the decor puts you in the mood with nostalgic furniture and wall graphics. Even the eatery is fully air conditioned which, allows you to take your time to relish each of the expertly prepared dishes.
Set lunches start at S$5.80 and top out at S$8.80. This gets you one main dish and two side dishes to be washed down with a steaming hot bowl of porridge. There is a choice of four main dishes and eight side dishes to choose from. There are a la carte items such as steamed crab, steamed mullet and squid amongst other delicacies.
The main course items are:
Steamed Minced Meat with Salted Fish Set
Fragrant Minced Meat Set
Braised Delights Set
Braided Duck Set
The side dishes are:
Preserved Radish Omelette
Stir Fried Broccoli
Stir Fried Pumpkin with Preserved Radish
Stir Fried Pork Belly with Preserved Vegetable
Fried Vermicelli with Cabbage and Golden Mushroom
Braised Tau Pok
Beancurd Fried Garlic
Stir Fried Long Bean with Preserved Radish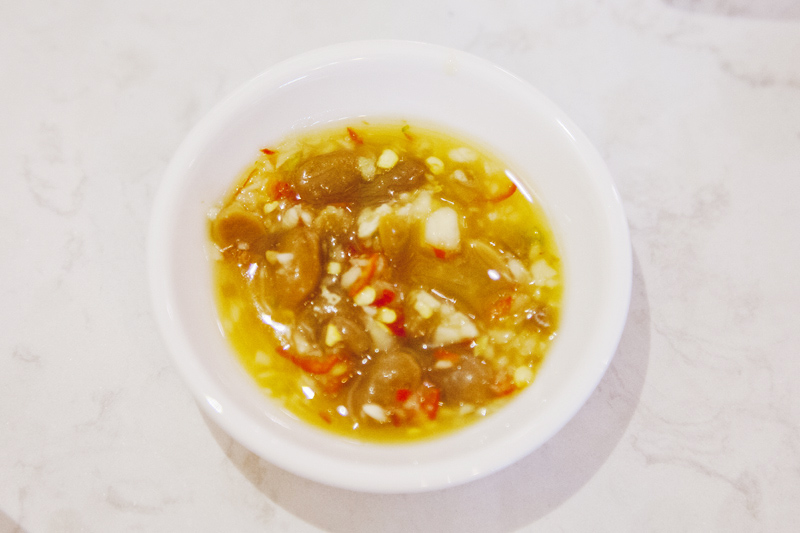 I liked the taste of  their home made bean sauce. It is savoury, piquant and slightly sour, which is a taste commonly found on the Teochew dinner table. This flavourful bean sauce makes the perfect condiment to the tender steamed mullet, adding some weight to the delicate taste of fresh fish — which takes me to the fish itself. It was a novel encounter for me to note that the fish was steamed and presented with scales on. This helps in locking in the sweetness in the flesh of the fish and results in beautifully textured meat – juicy and chunky.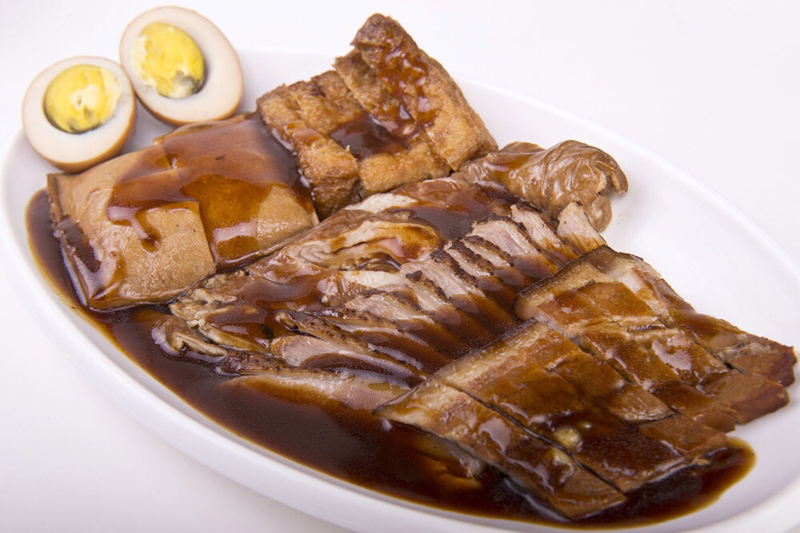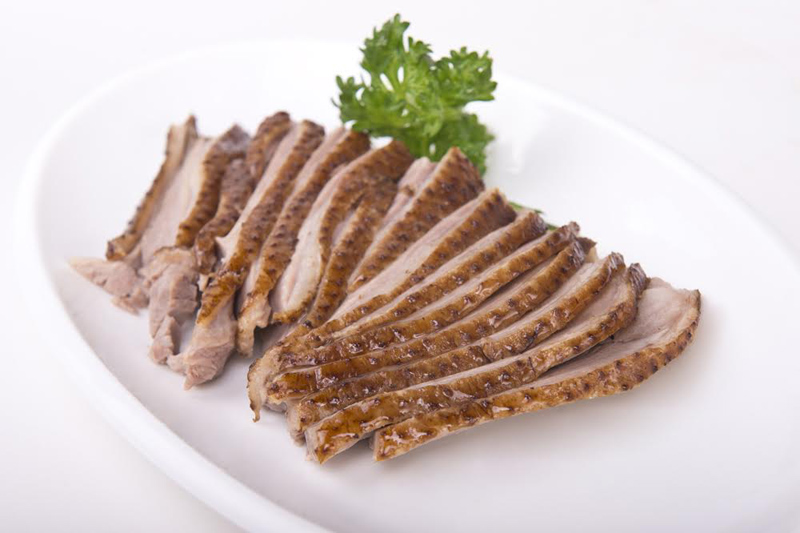 The braised combination platter, lines up pork belly, sliced duck, tofu, tao pok (bean curd) and an egg side by side. As always, the stars of this mixed plate are the meats. The layered pork is oozing with tasty goodness, due to the constant roasting and basting that lasts a whole day. The duck is also prepared before braising but, it's the brine that's the secret ingredient to bringing out its flavour.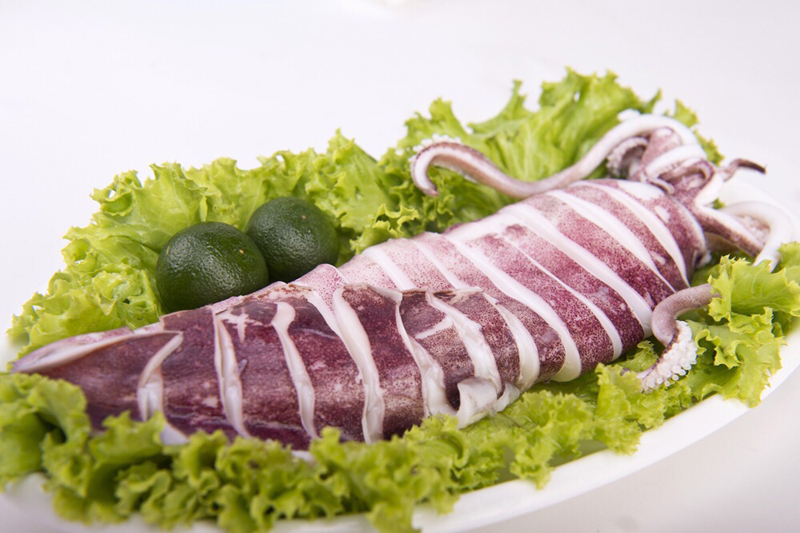 Freshness of the seafood is paramount at ChaoZhou Porridge. As Chaozhou in China is a sea port town, fresh seafood arrives from the sea daily. In keeping with the same quality, the same standards of freshness are maintained. After all, as the predominant method of cooking is steaming to preserve the natural taste of the ingredients, it's easy to detect if anything is off. The squid is very simply steamed, but because it is so fresh, it is good enough to eat it on its own. Or, if you choose, a good pairing with the same home-made sauce mentioned above.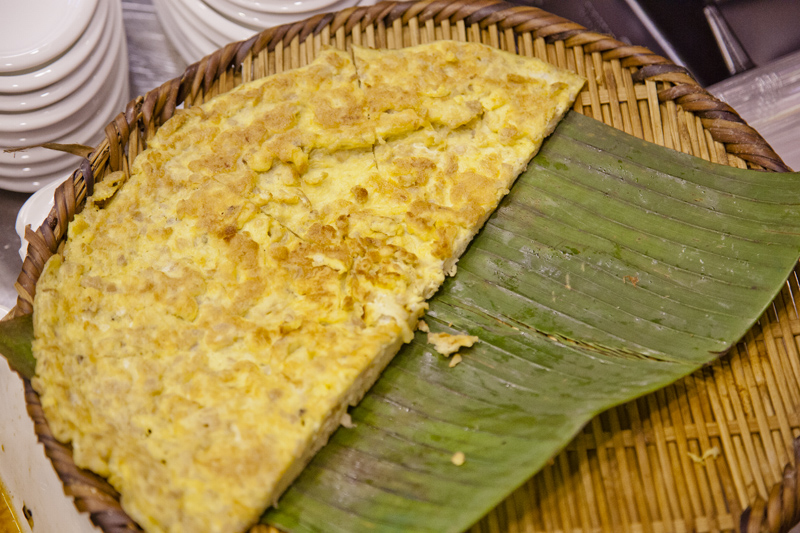 A staple Teochew porridge accompaniment, the preserved vegetable adheres to traditional methods of preparation, although it doesn't add to what's expected. What one expects, is sometimes exactly what's called for.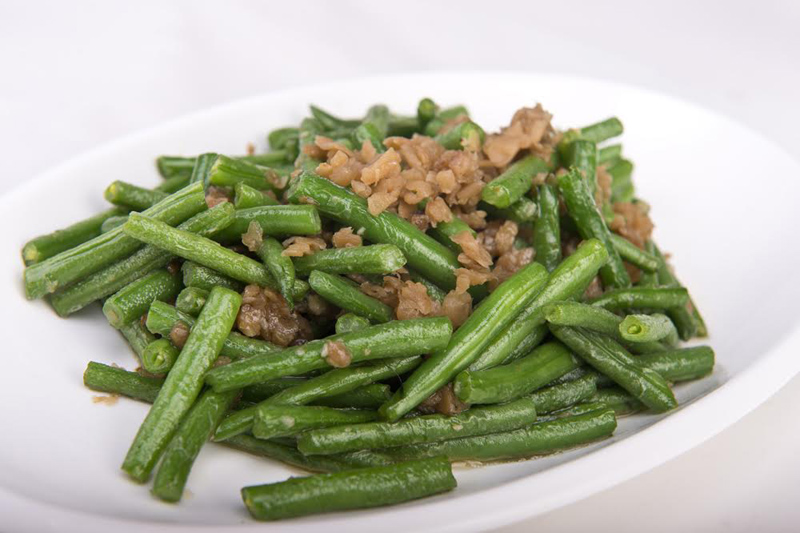 The fried long beans were fresh and crisp. Oil was used sparingly so that there was no overpowering taste left behind. My only gripe is that the minced pork could have been a little fattier. The lean pork used is much healthier but, the little morsels of meat felt a little calloused to me.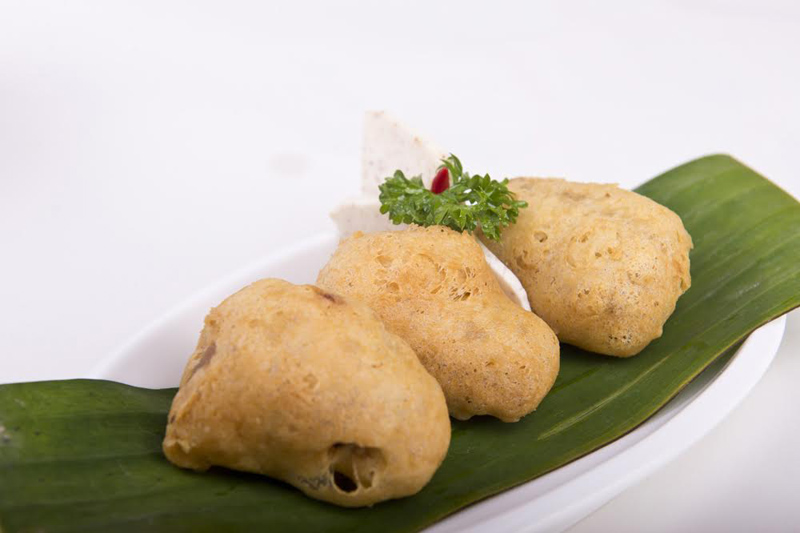 The taro (yam) was a surprise. Not usually a fan of the grainy texture of root vegetables ground into paste, this turned out to be a real treat. With three strips of smoked duck blended in, this modern spin on the traditional "orh nee" is more inviting. It's more savoury than sweet but is presented as a dessert at ChaoZhou Porridge. In any case, the delicious creamy texture of the filling, melange of sweet, salty and light crisp batter was the perfect way to cap off the night – and in that aspect, it served its purpose as a dessert.
ChaoZhou Porridge
221 River Valley Road
Singapore 238279
Tel: +65 6268 6763
Opening hours: 10.30am to 5am daily