UNIQLO announced the release of LifeWear magazine's eighth issue for the Spring/Summer season. This Spring/Issue Summer's 08 is titled "The Art of Everyday Life" and explores the rediscovery of the connection between clothing and daily life.
UNIQLO presented their Spring/Summer 2023 Collection at the National Gallery Singapore in conjunction with the release of the latest issue of LifeWear Magazine. Those in attendance got a sneak peek at UNIQLO's upcoming quality line-up, which fuses practicality and aesthetics to create garments that both inspire and comfort their wearers. Takahiro Kinoshita, editor-in-chief of LifeWear magazine, flew into Singapore specially for the event and spoke in depth about the publication. He explained the ideas and principles behind UNIQLO's production methods, aesthetics, product functionality, and design.
UNIQLO's Creative Director Takahiro Kinoshita, remarked that the magazine's editors have travelled to major fashion hubs in search of ideas. Cities featured in this issue of LifeWear include Paris, Tokyo, Melbourne, Los Angeles, Barcelona, Kyoto, Stockholm, Boston, Hamburg, and Warsaw. The brand collaborated with LifeWear to create an issue that has the feel of travel and aims to convey the positive emotions and values of each location and its people.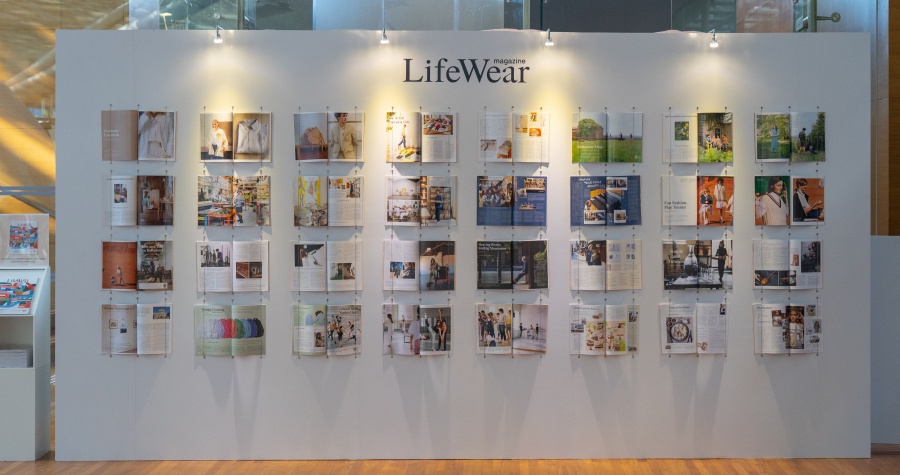 The Art of Everyday Life
This theme of the latest issue came from a remark made by UNIQLO's Design Director, Cedric Charlier. "Art" in this context refers not to a work of art per se but "a method" that helps us in our daily lives. Since the foundation of the LifeWear concept is "clothes that make people's lives better," this special issue explores the nature of a pleasant existence. The answer may lie in a person's appreciation of art, commonplace scenery, a gentle touch, scrumptious food, or the company of dear loved ones.
LifeWear magazine is available for free at Uniqlo stores.