Do you know how to get to Sesame Street? Well, it might be at Tampines! Come 17 November 2019, the world's first Sesame Street Run Tour in Singapore is set to take place at Our Tampines Hub (OTH).
Organised by Heroes and Sesame Workshop, this Southeast Asia Tour celebrates Sesame Street's 50th year of educating, entertaining and bringing people together. But wait, the 50th anniversary celebrations doesn't just stop in Singapore. Following the successful run in The Philippines earlier this month, Sesame Street will also bring the fun to Thailand, Malaysia and Indonesia.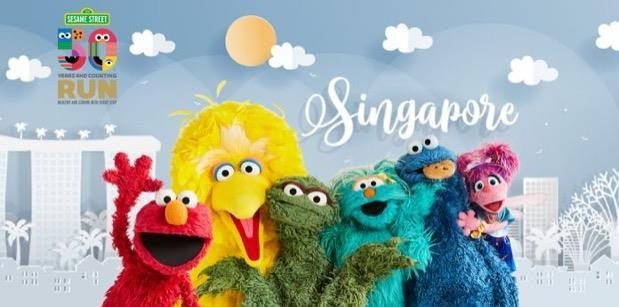 Tell Me How to Get to Sesame Street
Time to relive those childhood memories — bring the whole family and your circle of friends to this all-inclusive fun run. Yep, this event caters to all ages, from first-timers to seasoned athletes. If 5 km sounds too daunting, the 1 km or 3 km leisure run will be right up your alley, perfect for families with younger children or grandparents in tow. The goal? Everyone crosses the finishing line together.
Witness the Sesame Street Giant Birthday cake blowout before the flag-off with a special countdown by Count Von Count (who else? Muahahaha) and get showered with Abby's Magic Dust before running into a fun-filled 5 km Sesame Street Run. The festivity remains after the Sesame Street Run with loads of entertaining activities, carnival games and quizzes. Join your favourite Street characters such as Bert and Ernie, Elmo, Cookie Monster, Grover for an Instagram-worthy #wefie.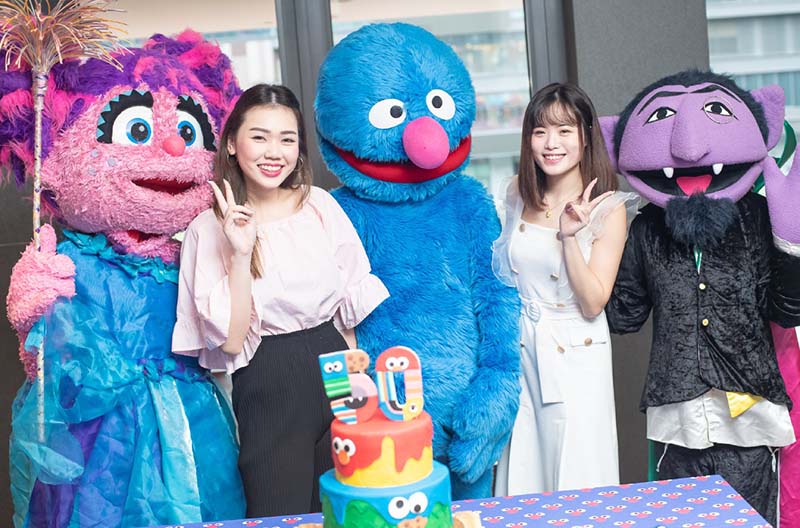 Runner's Entitlement
Of course there will be free stuff. After all, what's a run without a race pack?
Fans of the beloved Sesame Street characters will be spoilt for choice with different race kits per ticket category. With categories ranging from $42 to $126, the limited-edition goodies up for grabs include a light and breathable dri-fit Sesame Street t-shirt, a Sunny Day's medal, a drawstring bag, a pair of socks, a sweatband and more. We guarantee this race will leave you satisfied with myriad of colourful items to bag home and a sense of accomplishment upon receiving an e-certificate for race completion.
Tickets are now on sale till 30 September 2019 via sesamestreetrun.com. Grab a set for your family while you still can!
---
What: Sesame Street Run Tour
Where: Our Tampines Hub, 1 Tampines Walk, Singapore 528523
When: 17 September 2019, 7am to 12pm