Asia 361 is an online lifestyle publication designed with Asians in mind.  Our readers are trend leaders in the know on the latest in food, fashion, technology, travel and all the happenings on Asia.
Why Asia 361? It's our way of saying we cover the latest happenings of Asia 360° and beyond.  We work (ok, and sometimes play) hard to go that added extra mile to curate and deliver non-stop news to keep you inspired.  If it's about the latest, the newest and the best, you can be sure we are sniffing them out for you.
WHO ARE WE?
KATHERINE GOH, Managing Editor and Co-founder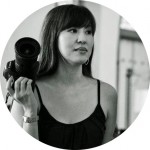 Katherine is the managing editor and co-founder of Asia 361, where she oversees a growing group of contributors across Asia. While writing has long been second nature to her, it was only in recent years that she got into editorial work. Prior to that, she has more than 13 years of experience in public relations, and has worked at multinational corporations such as Daimler, PayPal, and Johnson & Johnson.
On days when she is not writing, she longs to hop on a plane and travel to far-flung places with her camera in hand. A photographer at heart, Katherine sometimes prefers to tell stories through her photos than words. She is also a Getty Images contributor. Follow her on Instagram @kateyesphotography.
ALVIN LIM, Business Development Lead and Co-founder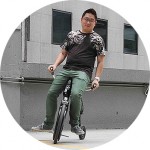 Alvin is a digital and social media native. He is a self-professed 100% geek who spends too much time online. Alvin is also the founder of Alvinology.com, one of Singapore's top content blogs. He has been blogging since 2007 and is a known figure in the blogging scene.
Alvin has over 10 years of sales and marketing experience in local and global roles at Singapore Press Holdings, News Corp and the Nanjing Youth Olympic Games Organising Committee. He has also worked with major brands such as Coca-Cola, Nestle, Nikon, Panasonic, AirAsia, Jetstar Asia, Destination New South Wales and the Hong Kong Tourism Board for collaborations with Alvinology.
CALIXTO TAY, Technology Lead and Co-founder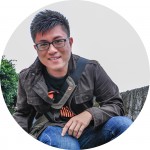 Calixto is a young technopreneur and IT Consultant based in Singapore. He has more than 10 years of experience in the industry, ranging from creating his own startups to doing IT consulting and development work for clients. His successful ventures include BookINBookOUT, a pre-owned textbook marketplace for tertiary students in Singapore, and Originally US, a mobile app and website development company trusted by MNCs and startups alike.
An active contributor in the Singapore IT scene, Calixto is also the proud recipient of Singapore Computer Society's IT Youth Award 2014 and Information Technology Management Association's Future Information Technology Leader Award 2013. When not eating or coding, Calixto enjoys awesome first-person shooters such as Battlefield 4 and TitanFall.
---
CONTRIBUTORS
SINGAPORE

FEN CHIA, Writer (Singapore)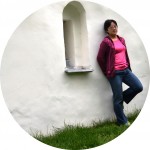 Fen is a writer and a fervent amateur photographer. Particularly passionate about food heritage and emerging destinations, she frequently merges both pursuits with trips to hone her palate. She has made it her permanent personal mission to document vanishing trades and lifestyles. Fen is also an aspiring polyglot with fluencies in several European languages.  She dreams of a mammoth expedition across the former Soviet Union one day.
JUSTIN TEO, Senior Writer (Singapore)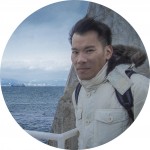 Justin is a noobie writer who still finds it hard to believe anybody would want to publish anything he writes. Thanks to the Internet, he is now unstoppable in his quest to becoming famous. When Justin is not correcting his own grammar for his writing, he can be found trying to bake, learning digital photography or drooling over sexy new tech toys.


DR DANIEL CHANG, Writer (Singapore)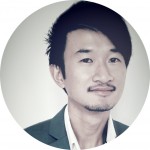 Daniel Chang is an Aesthetic Physician with a passion for beautifying people. He is a proud father of one, and when he is not busy looking after his baby princess, he volunteers at a free clinic, which he has been doing for the last few years, and at the Prisons, making a small difference, one person at a time. He is also a die-hard athlete. His ambition is to compete in the Hawaii Ironman before he turns 40 and jam with a band before he turns 45.
LIM ZHEN QIN, Writer (Singapore)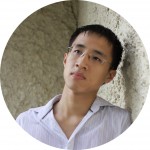 Zhen Qin is a geek at heart who counts his trips to San Diego Comic-Con and Spiel (Essen) among his best experiences overseas, even though all he did was spending days roaming convention halls to gape at comic books and board games. When not looking for a beach holiday to relax by the water and bask in the sun, he can be found online smashing pixels in MMORPGs (that's Massive Multiplayer Online Role-Playing Games).
GOH GUO HUA, Writer (Singapore)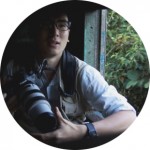 Guo-Hua, or Jeremy as known to some, travels in pursuit of life experiences, to discover truths and to connect. Foremost an explorer, he loves photography, languages, rock climbing, kayaking, history and current affairs. He is currently waiting for an opportunity for long term travel.  Recently married, his wife seeks to broaden his horizons by bringing him to places he'd never otherwise go to like Hong Kong, Seoul and Bangkok.
MARK TAN, Writer (Singapore)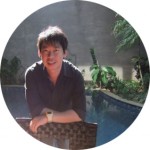 Foodie. Drinker. Dreamer. Superhero-wannabe. That is what Mark is, exactly in that order. He is also a lover of travel, and wants to put his fledging knowledge of photography for the greater good of mankind. Interpersonal relationships both intimidate and fascinate him. Meanwhile, Mark is crossing his fingers  for the invention of the time machine before his time on Earth is up. (Hear that, Stephen Hawking?)
SHANNON SOH, Writer (Singapore)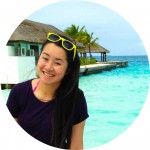 Shannon is a twenty-something who perpetually enjoys eating and travelling. To reward herself for 'conquering' her law assignments, the law undergraduate can occasionally be found going on food hunts. Shannon is also game for new experiences and would try pretty much anything, as long as it does not involve lizards or crazy heights. Check out more of her experiences on Instagram.

EMILY KOH, Writer (Singapore)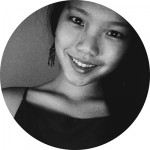 Emily is a lady with a profound penchant for spices and exotic flavours. While she is not spending her time reading law, she can be found dancing Latin ballroom and stuffing her face with good food (not simultaneously, thankfully!). An adrenaline junkie, Emily is also a sports fanatic who aims to finish an ultramarathon some day. She hopes to savour all the flavours of the world, one adventure at a time.

UTEK LEONG, Writer and Photographer (Singapore)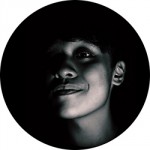 Utek is an aspiring photographer that enjoys photography and writing, both of which are mediums for the creative expression of what he believes in. He spends his time on his personal photographic projects, the occasional commissioned job and a good part of it writing about himself in a third-person point of view. He maintains his photo blog and portfolio at www.youtakephotos.com with the faint hope that someone actually reads it.
MELANIE ONG, Writer (Singapore)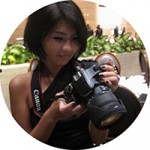 Melanie Ong is your new age hotelier that uses her connections to elevate guest experience. She is also constantly looking for what's new and next in town. An avid traveller who loves culture and fashion, she is always on a constant lookout for destinations that are untouched. Besides being a food junkie, she keeps fit by doing yoga, swim or surfing. Her ideal perfect day would be lazy-ing by the beach and enjoying the perfect sunset.

VANESSA HENG, Writer (Singapore) 
SHAUNA SOH, Writer (Singapore) 

MICHELLE NG, Writer (Singapore) 

Michelle provides an interesting commentary into anything that catches her attention, be it travelling, music, fashion, or even food. Having recently picked up her first old school film camera, she loves capturing in the moment shots of her favourite singers. Else, you can find her skulking at the back of some obscure concert to while her time away. Find her on instagram @ciarakoko to take a look at precious snapshots of her life.
CARRIE ER, Writer (Singapore) 

Carrie is currently an undergraduate who is exploring what life has got to offer her and so far it has ignited her passion for writing. She finds writing an outlet for her to express her innermost sentiments and to share the joy in discovering novel places, activities, and whatnot. Other than writing, she is found running, doing Pilates or daydreaming and letting her imagination run wild. Check out snippets of her life at @carrieer.

MARK TAN, Writer (Singapore) 

Mark is the proverbial adrenaline junkie who frequently goes on long road trips. He too enjoys skiing, and boating around the offshore islands of Singapore and riding to the far ends of Singapore in his two-wheeler to explore undiscovered landscapes. Also a japanese anime and mecha addict, he loves going to Japan to immerse himself in their otaku culture.
IVAN LIM, Writer (Singapore) 

Ivan finds it strange to write about himself from the third person but he shall try. He's rather proud of the fact that he has amassed more than 5000 Instagram photos, on which he has numerous legit (to himself) hashtags series, with two dedicated to eating and drinking. He's partial to shower concerts and sometimes thinks in song lyrics and movie quotes. He has this one clichéd bucket list item of visiting every single Disneyland in the world.
VERNA GOH, Writer (Singapore) 

Verna is a lawyer-in-training and a girl with a big heart and bigger dreams that reading law doesn't even come close to realising. She is intrigued by the beauty of natural landscapes and new experiences, and hopes to explore (and taste) more of the world in time to come. A creature of summer, Verna is happiest when she is soaking in the sun, or enjoying her long weekly runs and swims. Do check out her life on Instagram @summersilhouettes.
NADIA JAMAL, Writer (Singapore) 

Nadia prides herself as the crazy Arsenal stalwart you don't wanna mess with. She's a total photography junkie who enjoys taking photos of people while she's on the streets. When she's not writing (or munching), you can find her in the kitchen experimenting with spices and fruits to elevate her palate and improving her kitchen skills. Otherwise, she's probably busy singing to every song that comes on the radio, thinking she sounds similar to (if not the same as) Adele or Yuna.
LIM LIXUAN, Writer (Singapore)

Lixuan has a thing for photography and writing and is constantly battling herself to be a better journalist. She has a passion for Ultimate Frisbee, contemporary dance, floristry and kick boxing. Seemingly a Jack of all trades, Lixuan welcomes challenges and is more than willing to have new experiences. Check out her adventures on her blog or her Instagram.
NICHOLAS TSE, Writer (Singapore) 

Nicholas is a journalist by day and an aspiring best-selling novelist by night. Coffee is his poison. He is also a sucker for vigilante flicks like Arrow and The Flash. If Nicholas weren't a writer, you might find him on HDB rooftops in a mask when night falls.

HUANG YIMIN, Writer (Singapore/New York)
Yimin loves literature, and believes every story is worth telling no matter who tells it, and what it is about, as long as it reflects us and the world we live in very real ways. She also appreciates the aesthetics in fashion, style and design. She loves excellent foreign films and enjoys learning more than one language and culture. Her favorite animals are dogs and rabbits, always.
---
AUSTRALIA
---
CANADA
Joe Kelly, Writer (Vancouver, Canada)

Dr. Joe Kelly is an author, educator and speaker. He teaches university courses and corporate workshops on how to think and act like a change-maker, has authored numerous articles in mainstream media and academic journals, and has presented to audiences around the globe. Determined to walk the talk, he recently completed a yearlong challenge to make a positive difference in the world, everyday for a year. On his blog, he shares his opinions and adventures in creating change. Connect with Joe at http://www.joe-kelly.com.
---
INDONESIA

Tatu Hutami, Writer (Jakarta, Indonesia)

Tatu Hutami is a writer with a soft spot for art, travel, film, food, technology, environment, men, and human. She also likes to touch people with her words, ideas, and perhaps her charm. Right now, she is struggling to write more in her blog jakartanistic.com. While not busy writing, she is  mingling on the net or watching new TV series. And if you ask her about her name, no, her name is not related to that duo from Russia.
---
MALAYSIA

WANNY LEE, Writer (Kuala Lumpur, Malaysia)

Wanny Lee is a Kuala Lumpur-based writer and travel addict. She often cultivates a carefree lifestyle while indulging on good books, good foods and good music (rock genre, to be specific!).  But above all, she treasures life's simplicity and is often found sipping a glass of good liquor while watching the world pass by.
DAPHNIE LOONG, Writer (Kuala Lumpur, Malaysia) 

Daphnie is living the life she has always wanted since she stumbled into freelance writing three years ago. She is mostly seen armed with coffee on one hand and a book on the other with her head in the clouds, dreaming of her next travel adventure. Fuelled mostly by curiosity and coffee, Daphnie is currently into collecting experiences and photographs which you can explore through her Instagram profile @daphloong.
MARJORIE MENDOZA, Writer (Malaysia/The Philippines)

Marjorie Mae Mendoza is a Filipino freelance writer currently based in Kuala Lumpur and has been writing professionally since 2010. Standing with one of the largest broadcasting networks in the Philippines, she is a voice behind the console as a radio DJ and broadcaster. To enhance her skills, Marjorie is continuously working as a creative writer to constantly improve and develop her own style.
---
THE PHILIPPINES
---
UK

 
ALEX LIANG, Writer (London, UK)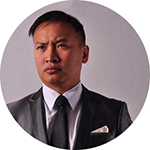 London-based Alex works in media and PR and is a prolific blogger and Youtuber. His blog "Limpeh Is Foreign Talent" has over 7 million hits. As an avid traveler who has worked in many countries around the world, Alex has plenty of interesting stories to share. He is also a polyglot who speaks seven languages and has founded www.eurekalanguages.com to encourage people to learn a foreign language or three.
---
USA
GOH WEIYING, Writer (Singapore/New York, USA)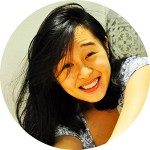 Weiying loves travelling, eating, theatre, photography and all off-beat things. She strives to overcome her epic clumsiness but it is an ingrained childhood affliction after she fell on durian shells at the age of three. Though she has tried food from pretty much every continent, her favourite dish is still home-cooked Chinese soups. She struggles with finding the right word sometimes but apparently not this time. She also brews up epic stories for ShopBack.