The flow of creativity and new menu items never seems to stop at Potato Head Folk. This month, the eatery's Three Buns Dining Kitchen on the second floor has concocted a new "Fun Boy Three" burger; despite its fun name, it is no April Fools' joke to be trifled with.
I knew the burger was going to be promising, judging from the way it was visibly oozing as it sat in front of me. I unwrapped the precious parcel and sank my teeth into its juices – truffle aioli, drippings from a 120g 21-day aged beef patty and generous portions of a roasted Portobello mushroom, melted smoked cheese topped with garlic and miso butter and double ketchup, encased in a lightly toasted demi brioche bun.
Potato Head Folk says "we decided to build the ultimate Umami burger" and oh boy, Fun Boy Three (S$25) was about the best burger I had in a long while. Good times don't last, so enjoy the burger while it is available from 1 to 30 April 2016 – and perhaps enough of your taste votes could help influence the burger's ultimate fate after April.
Although the burger could be a meal in itself, I could not miss trying the sides that Potato Head Folk is famous for. Vegetarians will welcome with delight its new Corny Fries (S$9) – created by chef Adam Penney – served with charred and pickled sweetcorn, BBQ sauce, cumin aioli, chilli, scallions & coriander, it is a burst of crunchy, fresh flavours in the mouth that serves well as a lighter sidekick with the rest of the hearty fare.
A favourite of the evening – and apparently also a bestseller of the eatery – were the Naughty Fries (S$10) – spiced béarnaise, hot beef chilli, crisp shallots, parmesan and sesame seeds. The portion of fries is huge and can be almost a meal in itself.
Since we had all jumped at the opportunity to try Fun Boy Three with its aioli (we were all truffle lovers), we absolutely had to try the Truffle Cheese Fries (S$19) which are double cooked and served with truffle cheese sauce, shaved truffles, chives and truffle aioli on the side. And since we were already licking our fingers, it was only natural that we also grabbed the Wing-its (S$10) – crispy twice-cooked chicken wings topped with scallions and smokey BBQ sauce.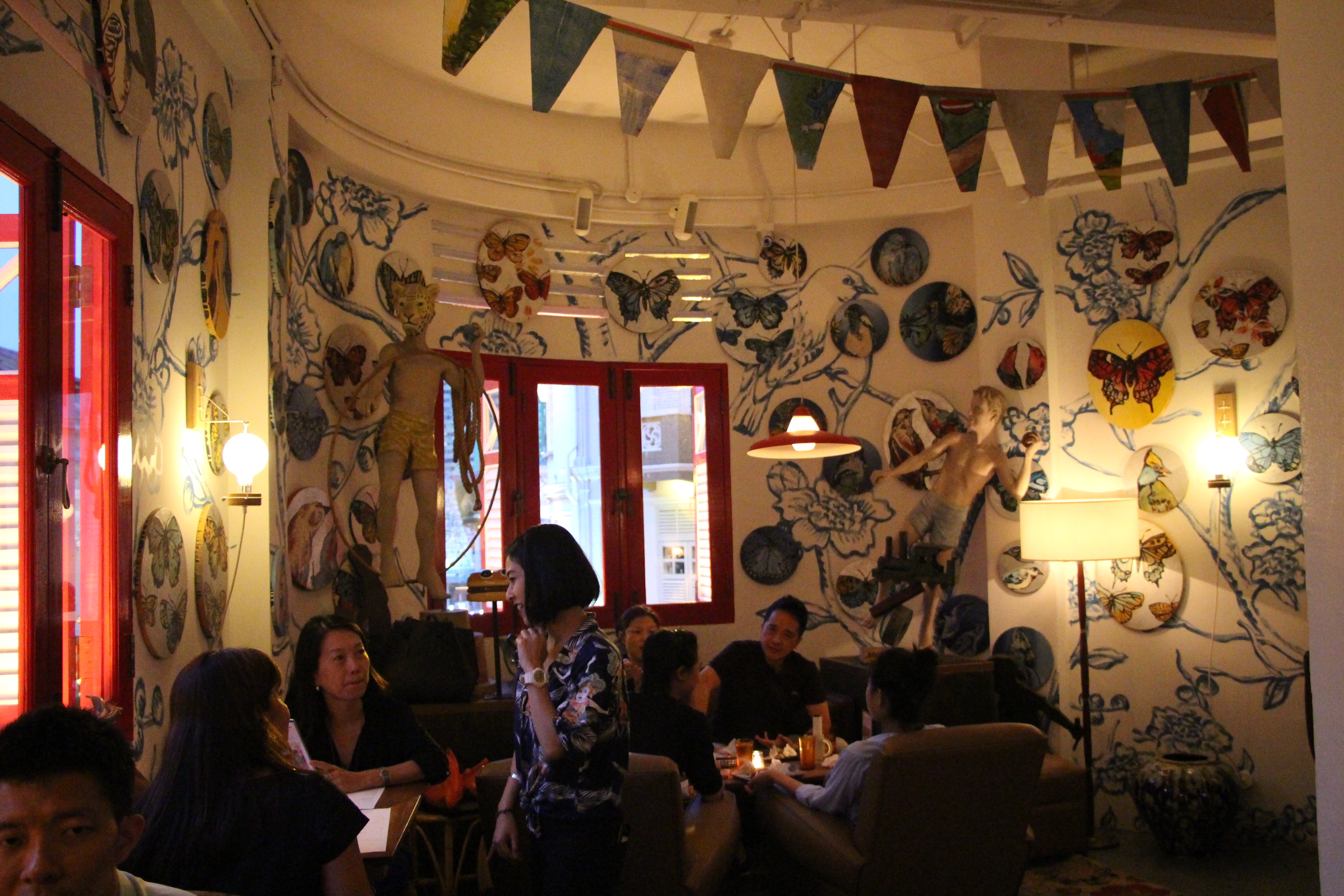 I could not resist trying the milkshakes (S$8 each), which are really to die for. The hazelnut milkshake was rich and creamy, for which I only had room for a sampling portion, and I washed this down with a Sherbie Hancock carbonated soda (S$7).  After all, Three Buns is a great chillout place over drinks.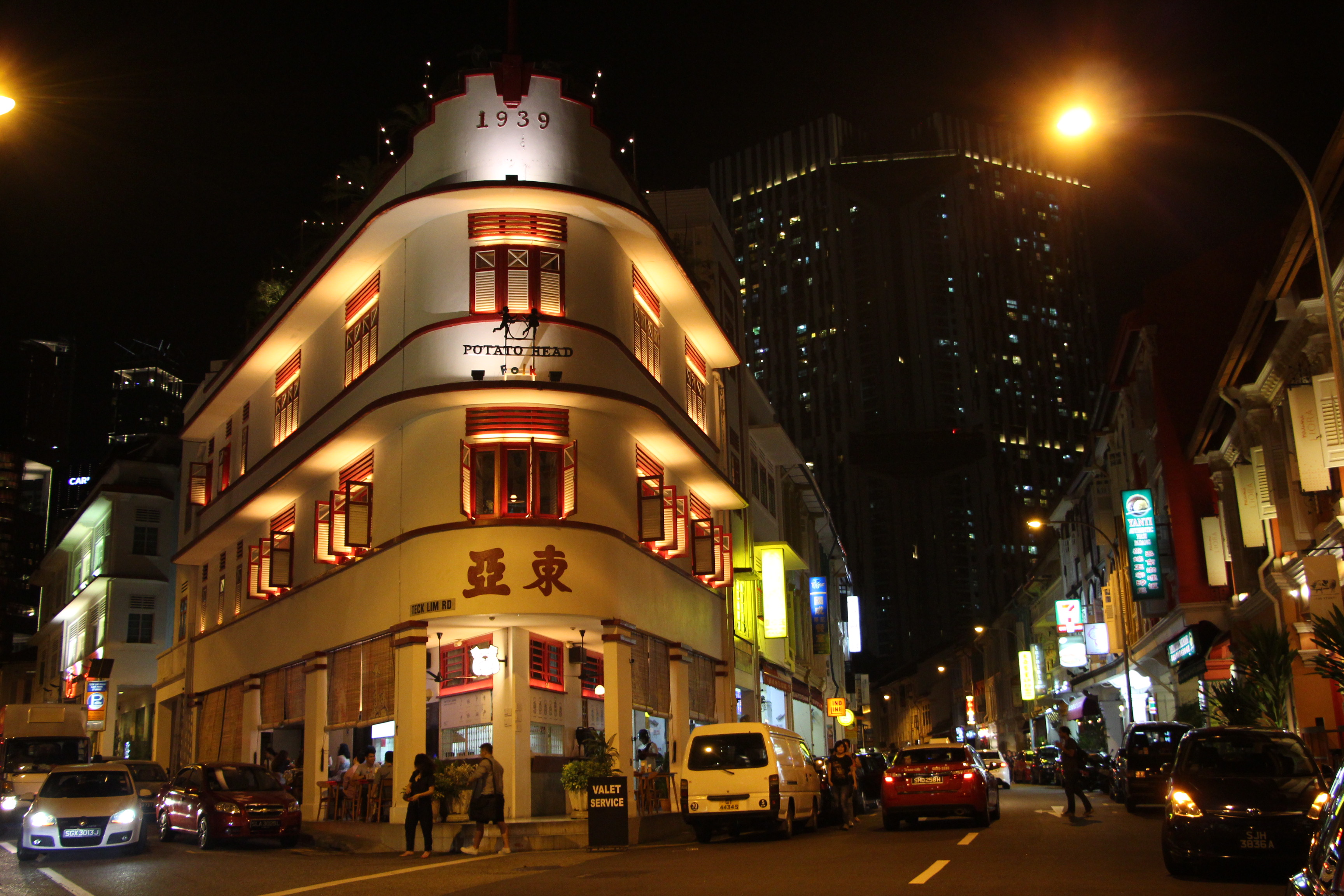 Potato Head Folk hasn't stopped coming up with exciting new offerings – the only thing that hasn't changed is the appeal of its multi-level, multi-concept dining and drinking in one heritage-rich setting in Chinatown.
Potato Head Folk
36 Keong Saik Road
Singapore 089143
Tel: +65 6327 1939
www.ptthead.com

Opening hours: Tue to Sun 11 am to 12 midnight; Closed on Mon
Read also:
A Whimsical Night at Potato Head Folk
New Weekend Brunch at Potato Head Folk 


//