It was a night of glitz, glamour and action at Singapore's Clifford Pier. Swiss watchmaker TAG Heuer unveiled the first ever floating tennis platform on 22 October 2015, ahead of the season-ending Women's Tennis Association (WTA) Finals happening from 25 October to 1 November.
The event was the stage for an exhibition game between two tennis icons – five-time world number one and TAG Heuer ambassador Maria Sharapova, and retired Asian-American tennis icon Michael Chang, who is the youngest male to have ever won a Grand slam. The 28-year-old Sharapova arrived at the event in style via a bumboat. The current world number three subsequently played in a mixed-doubles game against Chang.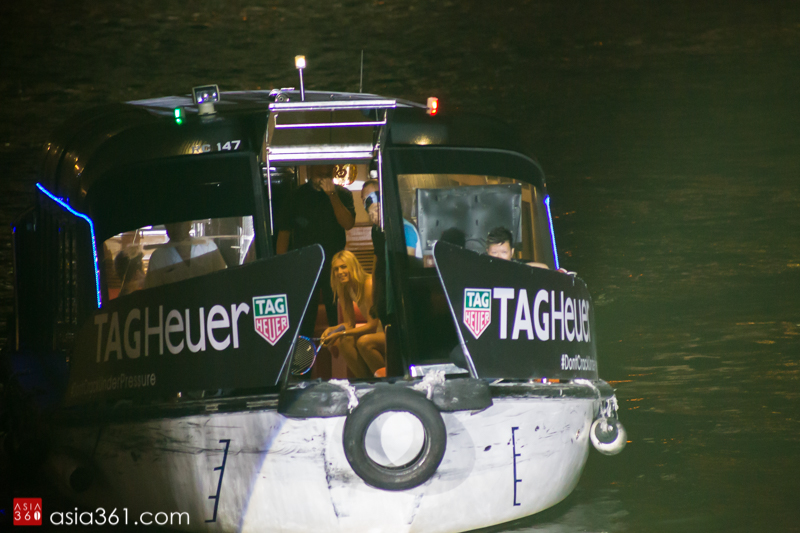 During the event, it was evident that both tennis personalities have their own supporters among the crowd of media and guests at the event, with people shouting the names of their object of admiration every now and then.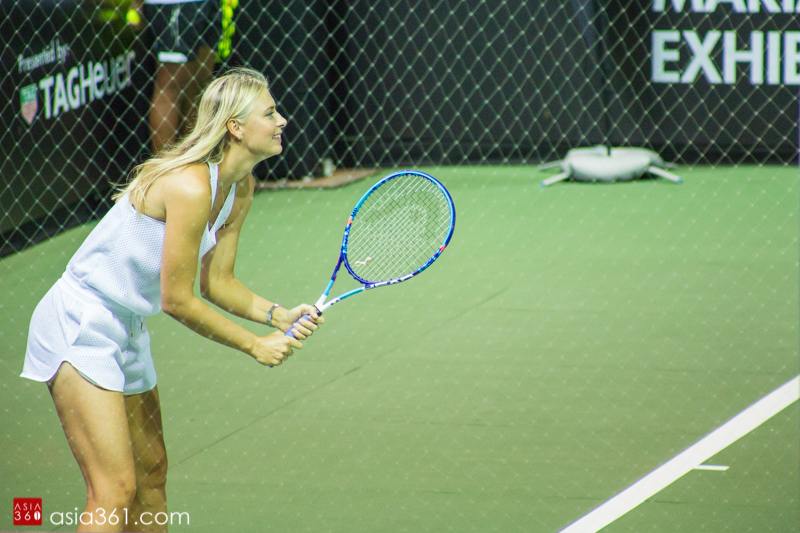 The two tennis stars were also joined by local teenage tennis players Angeline Devi Devanthiran, 19 and Shaheed Alam, 17 – both of whom had represented Singapore at this year's Southeast Asian Games.
Sharapova, who won the Wimbledon at 17, is in Singapore for the WTA Finals and looking to bounce back from a forearm injury. Eight of the world's best singles players and best doubles teams will battle it out on the courts of the Singapore Sports Hub for a share of the US$6.5-million prize money purse.