As ride-hailing apps like Ryde, Go-Jek and TADA enter the market, Grab Singapore continues unfazed to make progress since it acquired Uber in Southeast Asia last year.
In line with the latter's pursuit of building Southeast Asia's most prominent super app, Grab unveiled four new features earlier this week. If you updated your app recently, you would notice that some of these new tiles are already on your app but some of these functions are only expected to come out in the coming months.
Perfect for those who hate clutter, you won't have to toggle between different apps to get directions to your destination, stream a show, book a hotel or get your tickets to a movie for much longer.
Keep reading to find out more about these exciting new additions.
Trip Planner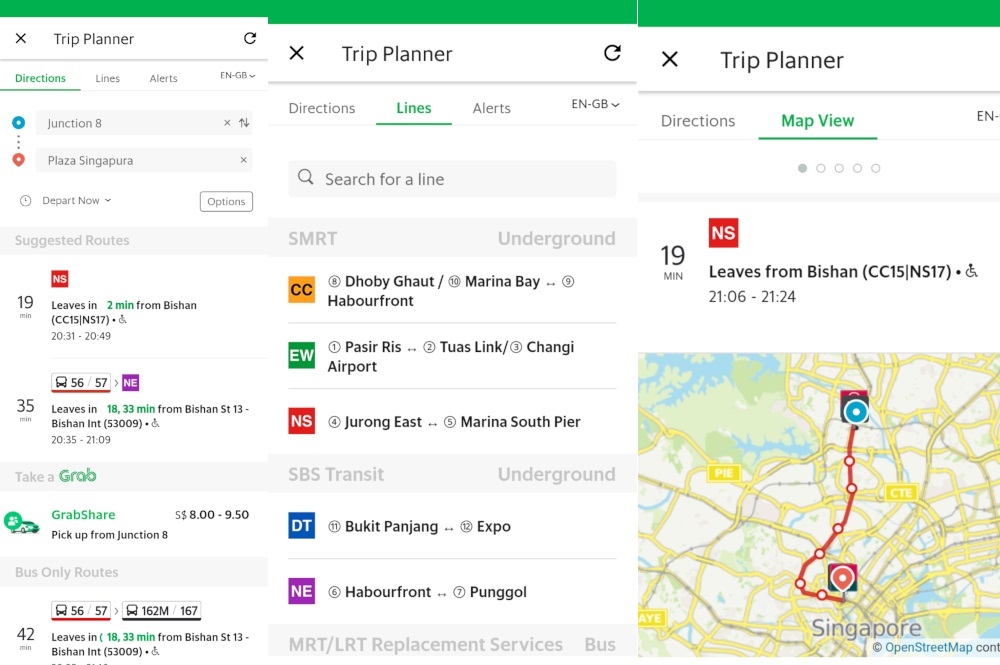 Similar to Google Maps, this function integrates public transportation options directly into the Grab app. It shows users what is the best way to get to their destination. To complement these public transportation options, Grab has connected its services such as GrabShare and GrabTaxi to serve first-mile-last-mile trips to and from public transit stations or bus stops.
According to Jerald Singh , Group Head of Product and Design, there are also plans to offer an e-scooter service that will take you to the nearest train station or bus stop.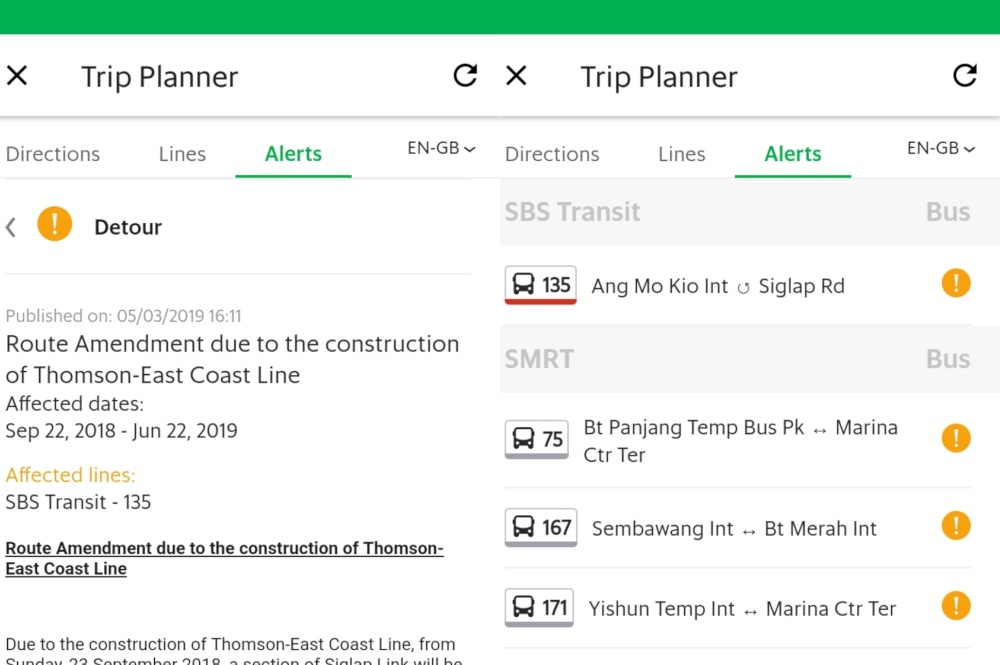 With this feature, you can also get real time, up-to-date train disruption alerts that will help you to plan your journey.
Hotels (coming to you in May)
Grab just made it easier for you to book a hotel room, just in case you are planning to do some travelling this upcoming June Holidays or recharge with a staycation.
The super app partnered with Agoda and Bookings.com to put together the "Hotels" feature, where Grab users can book hotels in Singapore and around the world, directly from the Grab app and pay with GrabPay.
In addition to removing the hassle of having to create a separate account on Agoda and Bookings.com, when you book a hotel with this feature, you can also get free travel insurance.
Also, since a hotel stay usually costs at least a few hundred dollars, just think about all the GrabRewards points that you're going to earn. What's not to like?
Videos (Coming your way in May)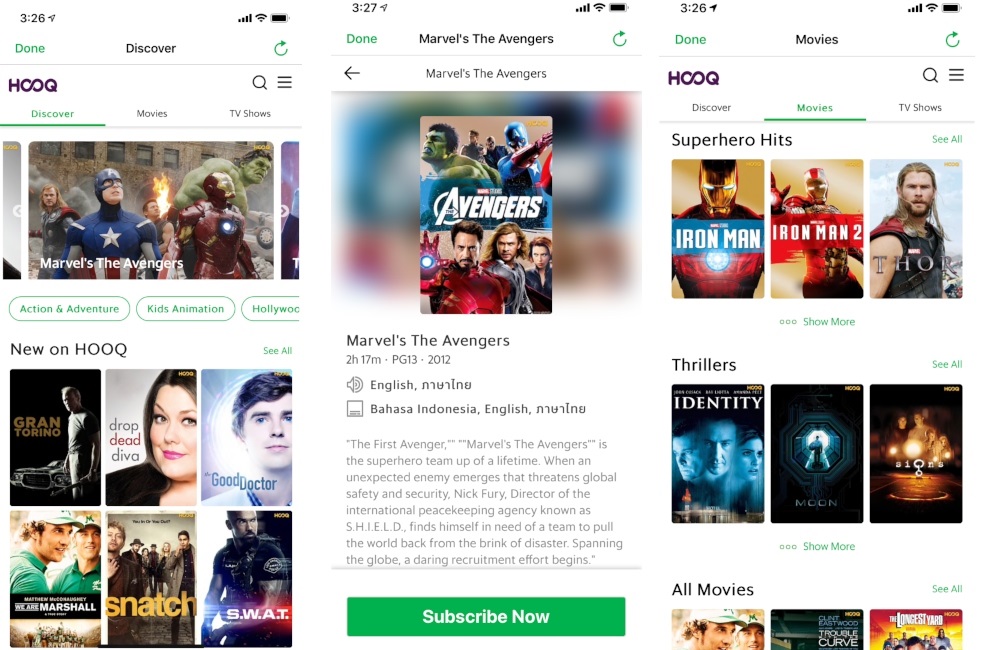 Grab thinks you're going to be watching a lot of videos when you're on your GrabCar ride or waiting for your GrabFood delivery, and it partnered up with video streaming service, HOOQ, to create a "Videos" function that will reliably get you Marvel's The Avengers on your commute.
Grab users in Singapore can look forward to 8,000 hours of on-demand streaming of video content on their Grab app. What's more, starting from May, all Grab users will get two months free HOOQ content and enjoy a discounted rate of $7.98 per month thereafter, payable via GrabPay.
Tickets (Coming in June)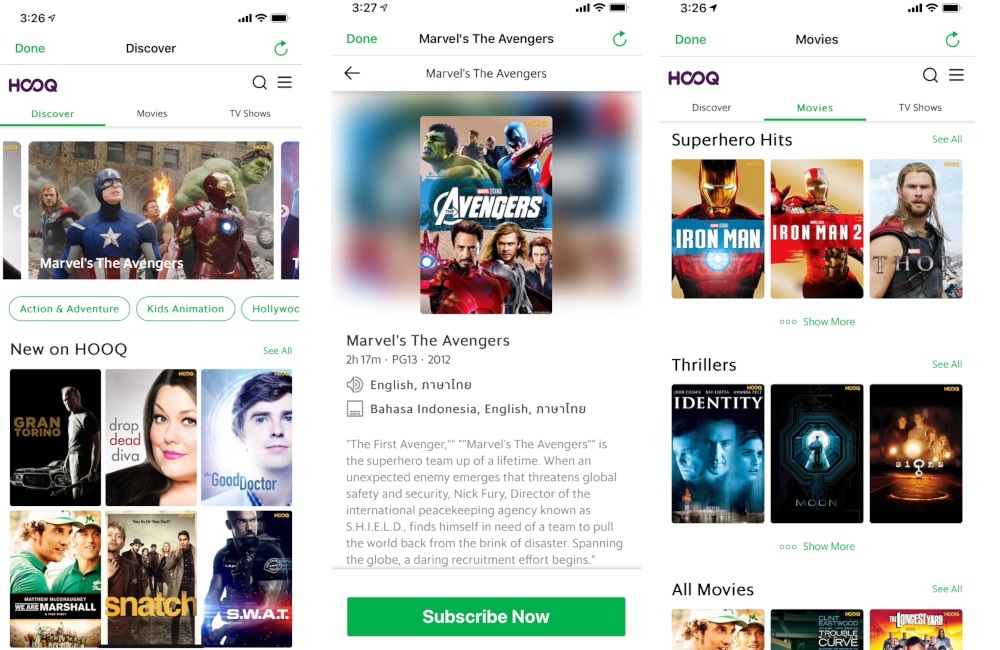 It's showtime for Grab's new "Tickets" function. They teamed up with BookMyShow to create a new service that allows you to search, compare and purchase tickets from major cinema chains like Cathay Cineplexes and Carnival. Because everything is done within the Grab app, you don't have to create a new account, unlike when you use other ticketing services.
Now, if we could just convince Grab to come up with a function that will help us get our hands on those sold-out Avengers ticket.