New Balance has launched three new performance shoes – FuelCell Impulse, Fresh Foam Beacon, and FuelCore 5000. Featuring cutting-edge technology, these shoes offer a fresh modern look while delivering crucial support, embodying the attitude shared by all runners who want to move faster and go farther. Several of us fitness enthusiasts in the media community recently went for a relaxing evening jog in the Marina Bay area for a test run of the shoes.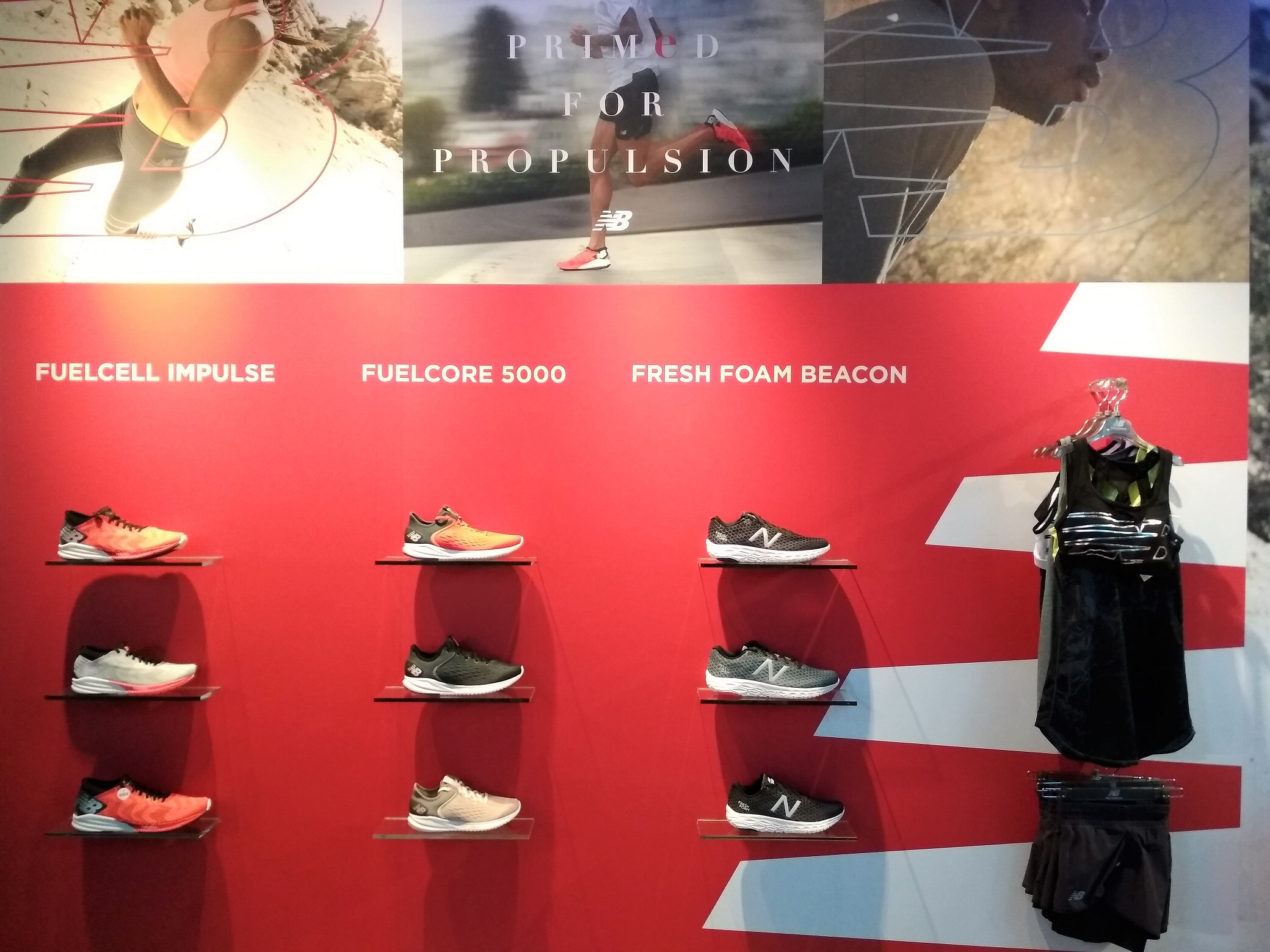 New Balance Fresh Foam Beacon
The model that I chose to run in was the newest entrant to the Fresh Foam line-up, the Fresh Foam Beacon (S$179). I picked this because it is super soft and generously cushioned for my usual regular running purposes where long term high mileage, not speed, is the emphasis. Engineered with the Fresh Foam GC ground contact compound, the Fresh Foam Beacon gave me a really light yet bouncy ride.
Outsole pods with data-driven hexagonal shapers are engineered for traction and response, with a touch of lightweight rubber pods at high-impact areas in the heel and toe-off regions. I really enjoyed the comfortable cushioning. As a girl with wide feet and being heavier than most female runners (I often had to resort to getting the guy's equivalent for certain shoe ranges), I was pleasantly surprised the women's fit was wide enough to house my feet comfortably. I would highly recommend this for those who run long distances.
New Balance FuelCell Impulse
The stunner of the lot was probably the FuelCell Impulse (S$259), which I noted was an extremely popular choice that evening. It has a super sleek design and striking look, and is designed to provide athletes with a fast-feeling ride and a bold new attitude. This newcomer to the FuelCell collection provides a dynamic and powerful ride, thanks to two distinct FuelCell parts in the forefoot surrounded by a full-length REVlite midsole.
The relatively higher price point is explained by how the athlete, powered by nitrogen-injected foam, is able to drive off the cushioning platform quickly.  The new outsole also features a strategic launch angle configuration, aligning outsole traction with predominant flex direction at toe off. And for those who dislike floppy shoe tongues, the FuelCell impulse features a bootie construction for a snug fit and a double jacquard forefoot for lightweight and a breathable performance. A thin external 'NB' heelpiece showcases modern branding.
New Balance FuelCore 5000
The third shoe, the FuelCore 5000 (S$169) which joins the FuelCore series, is a versatile model which sits squarely at the intersection of fashion and function. The engineered mesh material on the upper helps provide a breathable fit that adapts to meet your foot's movement, while synthetic material around the ankle and heel adds a snug support.
The ultra-lightweight REVlite midsole foam offers a soft underfoot support at a significantly lighter weight than the standard New Balance performance foams. Heel and toe rubber pods are also carefully placed at key wear areas.
Which New Balance is for you?
Despite the differences in function, all three models of shoes look great. It's a case of to each his own. If you're a competitive runner or tend to go all out in races though, and have some spare cash at that, try out the FuelCell Impulse for that extra propulsion it provides on the rebound. 
Find your nearest New Balance retailer here.