When I received the MP Magic Socks in the post I was pretty intrigued. As I looked at them I recalled the time I went to Spain with a couple of friends. One of my travel companions took off her footwear in the plane in an attempt to get more comfortable for the flight ahead. More comfortable for her maybe, but the stench that permeated the cabin once her shoes were off certainly wasn't comfortable for anyone else near her.
Ever since then this incident has been seared into my memory and I have been hyper-aware and paranoid of how I smell, or specifically how my feet smell. I certainly do not want to subject anyone to what I had to endure.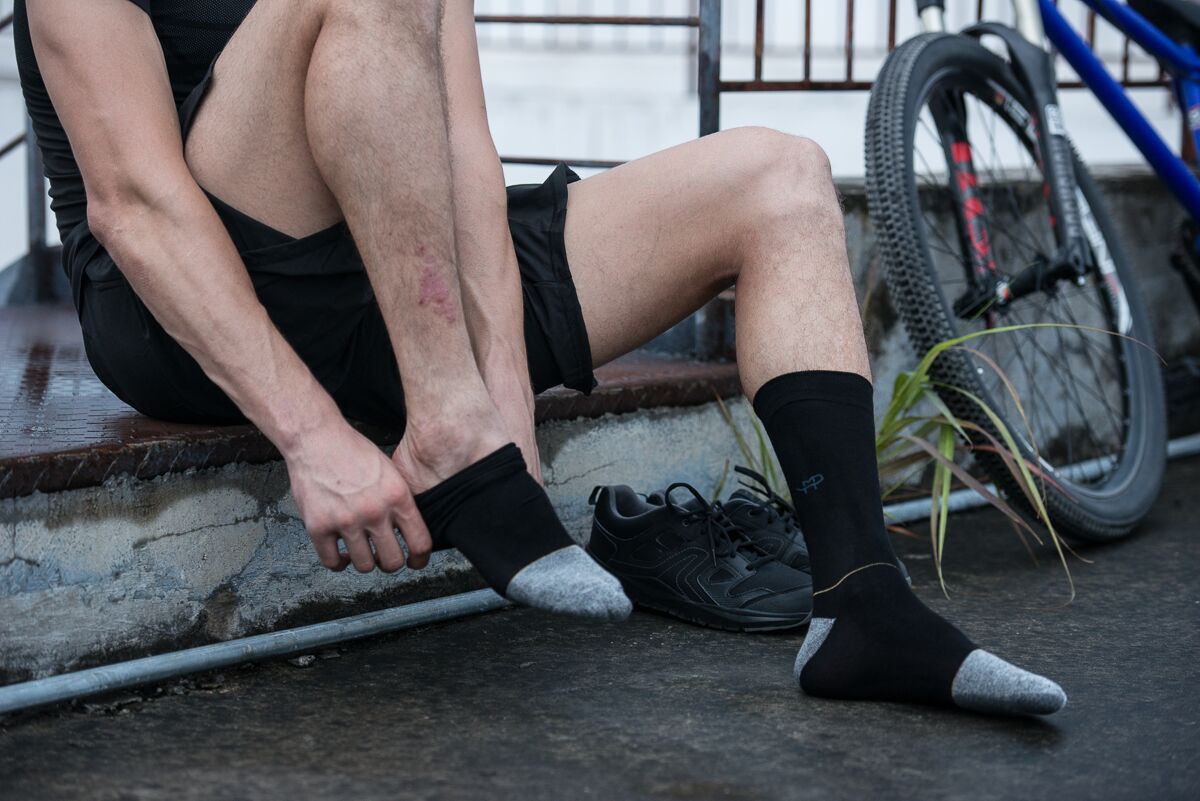 The socks came just in time for my trip to Switzerland. These socks were unisex so I gave a pair to my husband. He perspires more than I do and would be the ideal test candidate. Appearance wise, the socks are in duotones. I prefer my socks to be one uniform colour; however, this is a minor complaint and a personal preference. The socks conformed to our feet and it didn't feel too tight for him or too big for me. They were perfectly comfortable.

My husband and I tried them on two separate occasions. He wore them for a couple of full day city tours with a lot of walking and hiking. That's right, a COUPLE of days without washing them in between! Gross, I know. He was so impressed with how they held up and how they smelled at the end of the day that he decided to push it and wear them the next day too. After day one they did not smell at all, something that rarely ever happens for him.
We don't recommend wearing them two days in a row, of course. This was just for experimentation's sake. On the second day, he detected a very slight whiff but only when he held them right up to his nose. All in all, they were a great improvement to how his socks usually smelled at the end of a long day.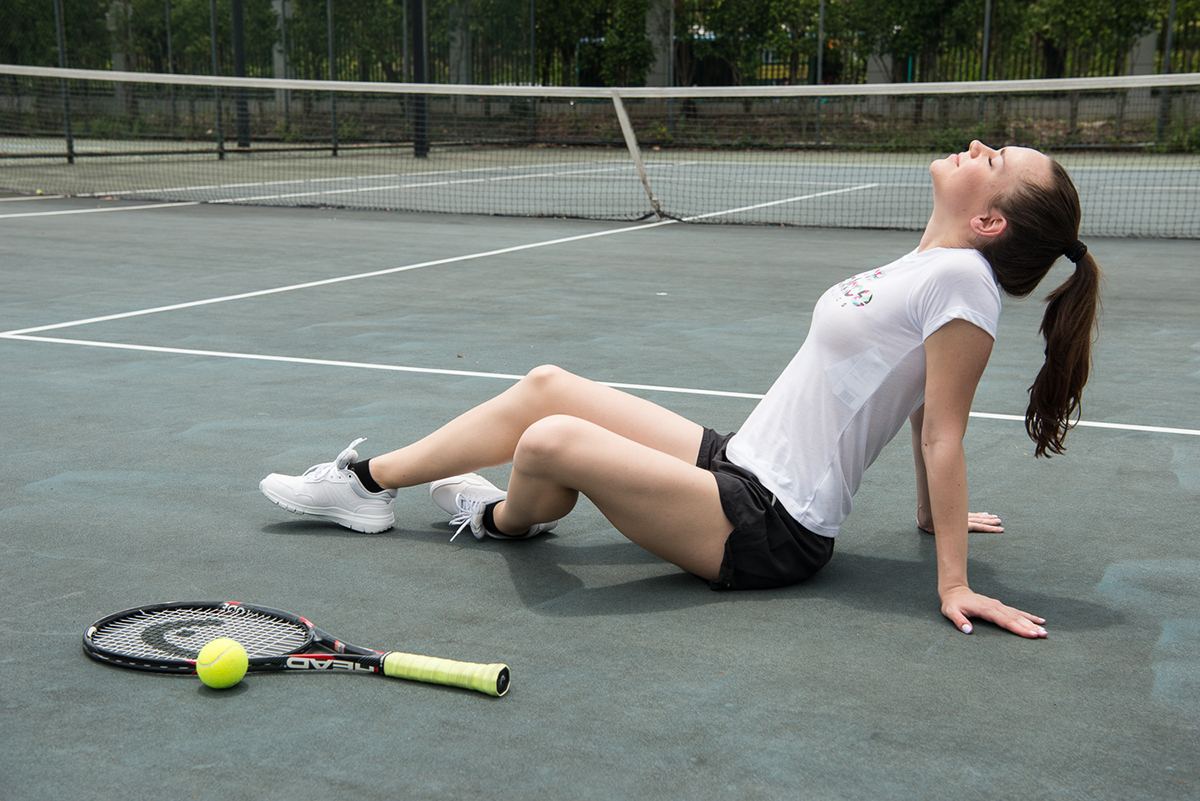 I chose to use mine on the 14-hour flight home, not including transfer time. Once I put them on I promptly forgot about them, which was a great sign because that meant they didn't give me any trouble in terms of how they fit or feel. Halfway through the second flight, I gingerly took my boots off, hoping that they would work for me too and that there would not be a repeat of what happened involving my friend all those years ago. I'm pleased to report that there was zero odour. I could freely remove my boots after being in them for more than 10 hours without a second thought. How liberating!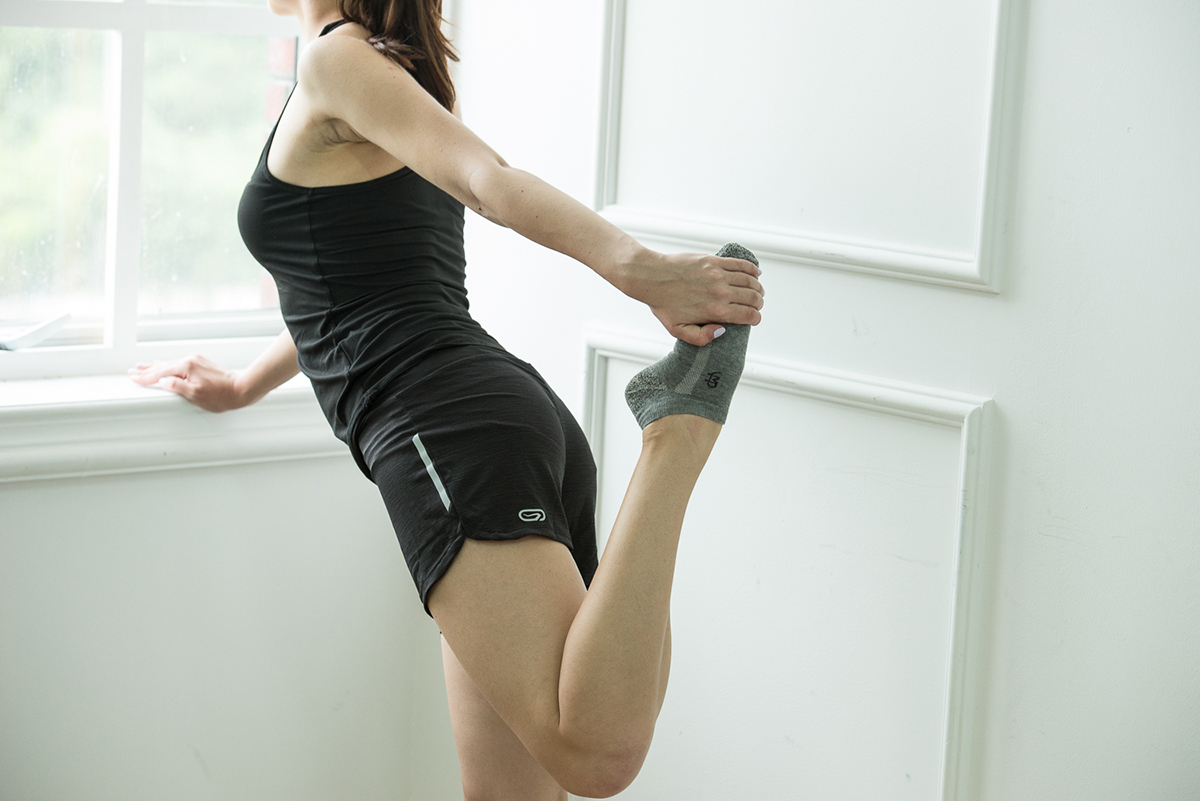 These socks owe their magical properties to the blend of three metals: silver, copper and zinc. Foot odour occurs when bacteria break down sweat, releasing a foul smell in the process. The three metals combat this is a variety of ways. Silver is a fantastic antibacterial metal, copper's antimicrobial properties eliminate bacteria rapidly and zinc can reduce the bacteria that contribute to odour. MP Glovax uses a technique that infuses all the three metals with the fabrics so that they never wash away.
MP Magic socks are also equipped with metal circulation wire zones, making them totally conductive, boosting feet circulation and reducing stiffness. In addition to the unique fabrics, the socks are specially crafted so that they perfectly fit the contours of the feet, increasing breathability and durability.
With these on it almost feels like you're not wearing anything. I can definitely attest to this. These socks are specially designed to grip your feet so they won't slip down too.
They performed so well for us that my husband and I are already thinking of purchasing more. We're not the only ones who believe in these phenomenal socks. At the time of writing, MP Glovax has blitzed through their flexible goal on the crowdfunding website Indiegogo. They eclipsed their initial goal of $3000, with $36,375 USD raised by 615 backers. That's 12 times the sum they set out to reach. I have witnessed first hand that it is not all just hype.
Get yours at this link. Choose from either the ankle or the crew style. Each style comes in black, blue or grey. Prices start at US$19 for three pairs of ankle socks.