We have all been there. We go on an overseas trip and at the end of the trip, we find ourselves laden with foreign currency coins that the money changer would not accept. Then, either we make a last minute attempt to spend them all by buying snacks or the coins end up in the deepest abyss of our drawers after the trip.
If you are one of those who wish you can put those loose coins or spare currency to better use, good news – you can now convert your leftover currency, including dollar bills and coins, into digital money at the new TravelersBox kiosks located at Changi Airport since December last year. Users can exchange for credits to be used with various merchants and brands, such as Lazada, GRAB, Starbucks, Qoo10 and iTunes. There are plans to add more merchants and brands in the future.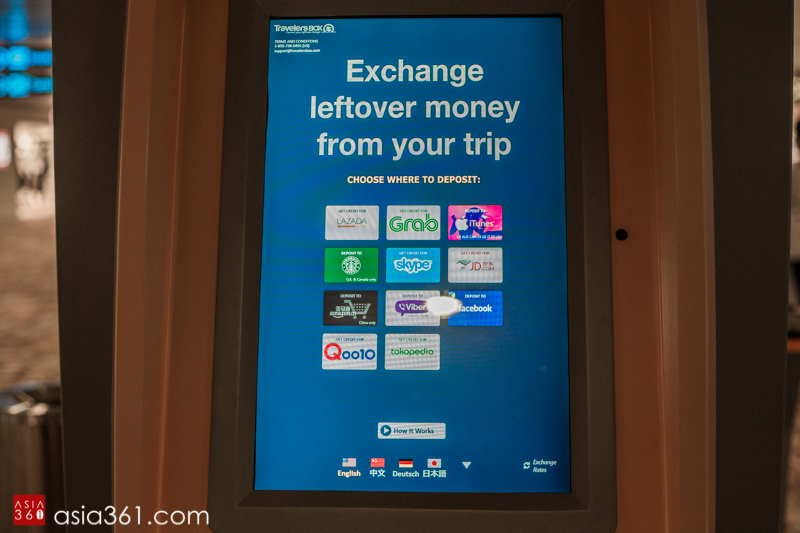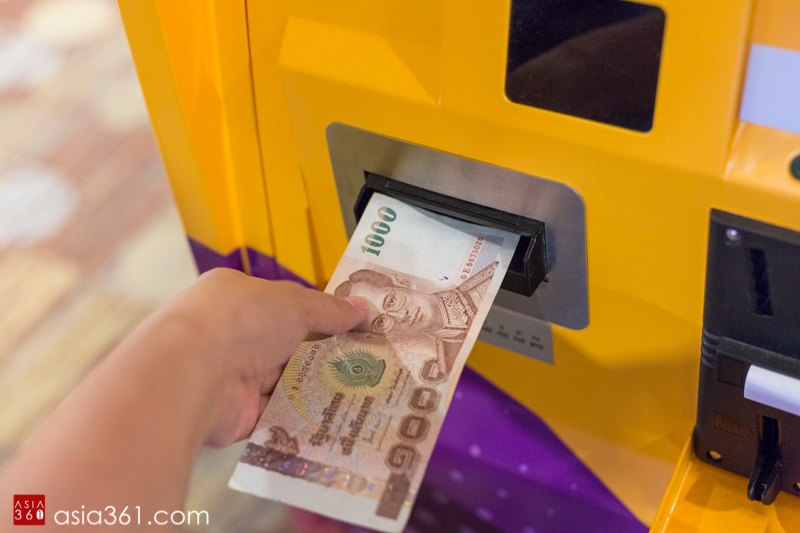 A total of eight kiosks can be found at Terminal 1 and 3 of Changi Airport. At the moment, the kiosks in Singapore accept dollar bills of nine currencies, including the Singapore dollar, Hong Kong dollar, Indonesia rupiah, Australian dollar, Japanese yen and Chinese renminbi. For coins, only Thai baht, Singapore dollar and Chinese renminbi are accepted.
You can also find TravelersBox kiosks in several countries including Japan, Canada, the UK, Turkey, the Philippines, Italy and Israel. In each country, the kiosks would typically accept the local currency in addition to a few more popular currencies for that region.
ACCEPTED CURRENCIES AT TRAVERLSBOX KIOSKS IN SINGAPORE
Singapore dollar (coins and notes)
Thai baht (coins and notes)
Chinese renminbi (coins and notes)
Australian dollar (notes)
Indonesian rupiah (notes)
Hong Kong dollar (notes)
Japanese yen (notes)
Philippine peso (notes)
Malaysian ringgit (notes)
LOCATIONS OF TRAVELERSBOX KIOSKS AT CHANGI AIRPORT
| | |
| --- | --- |
| Terminal | Location |
| 1 | T1 west, pillar in front of Bricco |
| 1 | T1 west, wall outside restroom near C14 |
| 1 | T1 west, pillar outside C16 |
| 3 | T3 south, between A9, A10 and A11, A12 |
| 3 | T3 south, beside restroom near A21 |
| 3 | T3 south, between A11, A12 and A13, A14 |
| 3 | T3 north, wall next to phone booths near B9 restroom |
| 3 | T3 north, wall opposite B7-B8 near information kiosk |
READ ALSO: 
Follow ASIA 361 on Facebook and Instagram @asia361official.