This post first appeared on Asia 361.
Word has it that there is another island off the coast of Cambodia with pristine white beaches and clear waters that warrants a visit. That island is none other than Phu Quoc Island. You probably have not heard of it, but the largest island in Vietnam, Phu Quoc Island, has been steadily turning up on our radars as an upcoming holiday destination.
Via Vietjet Air, I landed at the Phu Quoc International Airport and it took no time at all for me to grasp that I had just landed on an island. There were no other buildings in sight, and as far as my eyes could see, only grassy plains stretched out in front of me with mountains in the distance. It is not exactly like a deserted island out of Survivor that I had imagined, but more of a serene developing location. Much of the island is still under development and is expected to have more villas, hotels and residences popping up over the next few years. By 2020, Phu Quoc is slated to transform into an ecotourism destination. With the sounds of city life in the distant past, we look at why Phu Quoc is a must-have in your list of holiday destinations.
1. Novotel Phu Quoc Resort
A 10-minute drive from Phu Quoc International Airport later, we arrived at our accommodation – Novotel Phu Quoc Resort. Built earlier in January this year, it boasts 366 contemporary spacious room types, including 120 suites and villas.
The resort is built by the beach, and there are three pools in the resort alone: two outdoor swimming pools and a separate pool for kids. Their service is truly commendable. Not only does the hotel have a free waterproof beach tote waiting in your room, they also have a station near the pools to offer you clean towels to wipe yourself dry. When we were not off exploring the island, most of our free time were spent swimming in their beach front outdoor swimming pool which happens to be adjacent to their ocean bar — perfect for a pick-me-up by the pool, by the sea.
2. Sao Beach 
As if a beachfront resort isn't enough, there are several more beautiful beaches on Phu Quoc Island. We spent the better part of the day relaxing at Sao Beach, which was a mere 30-minute ride away from our resort. The idyllic location had stunning white-sand beaches, clear blue waters and a welcoming atmosphere – paradise, in short. It is not just a place to let your hair down; there are several activities to choose from at the beach. You could sun tan, swim, jetski, kayak, etc. Sun beds are available for rent on several parts of the beach, with the price ranging from 20,000 to 40,000 VND.
The best part about the beach? The seawater is warm. Vietnam has a hot current circulating the country, so you can swim without fear of catching a cold. Even if you are not up for a workout, the warm water makes soaking in the water a really pleasurable experience. Once I entered the water, I found it really difficult to leave and had to drag my sun-kissed body out of the water before I got too sun-burnt.
3. Suối Tranh Waterfalls
Originating from the Ham Ninh Mountain, the Suoi Tranh Waterfall is one of the heaviest flowing waterfalls in the Tranh Stream. It takes about 10 to 15 minutes to hike up the rocky slopes to reach the waterfall. The locals are often spotted having picnics or camping on big boulders along the way. The waterfall itself is about 10-metre high and especially refreshing after the hike up. The waterfall is strong enough for you to lean back against it for an invigorating back massage.
4. Ham Ninh Fishing Village
What was once a place to seek shelter from the storms is now a peaceful fishing village. Ham Ninh Fishing Village is increasingly playing host to tourists seeking a quiet ambience and a place to purchase and dine on fresh seafood.
On a whole, Vietnamese cuisine is light and easy to eat. Most of their dishes are either grilled or boiled. The flower crab and clams are some of the most popular seafood at Ham Ninh Fishing Village. Vietnamese rice paper rolls, bánh tráng, is a staple served at every meal. There is an ingenious semi-circle container available for you to rotate the rice paper roll to wet the sheet before adding ingredients to your roll. The basic ingredients to make the roll consists of some salad vegetables, a main – they served raw fish salad here – and fish sauce. You can opt to add other dishes from your meal into your roll as well.
5. Phu Quoc Fish Sauce and Pepper
Phu Quoc Island is famous for two local products – fish sauce and pepper. They have a fish sauce factory and a pepper farm to produce these two products on the island itself. You cannot truly say that you have had authentic Phu Quoc cuisine until you have dipped your food into their fish sauce and pepper. Their fish sauce is the perfect companion to the Vietnamese rice paper rolls. Unfortunately, our tour guide informed us that it would be unwise to purchase fish sauce to bring back home as we would most likely be stopped at airport immigration and have to surrender our purchases. Nevertheless, be sure to try it before leaving Phu Quoc!
The Phu Quoc Pepper is locally grown in their pepper farms and it is best to buy it directly from the farms to ensure freshness. The way to eat it is to squeeze the lime wedge into the sauce plate and mix the pepper with the lime juice. The result is an appetising concoction that whets your appetite and goes well with every seafood dish.
6. Dinh Cau Night Market
After a day of exploring the island, stop by Dinh Cau Night Market for some shopping and supper goodness. They have stalls selling fresh seafood and a place to consume grilled seafood and local delicacies. If you came to Phu Quoc unprepared, fret not, as they sell beach wear and other necessities at the market as well.
Apart from local delights, the night market have other imported snacks for sale as well, such as rolled ice cream and French Chouchous. You can sample the many Chouchous flavours before purchasing them. I brought back a few boxes to share with my friends and family, and the chilli and coffee flavours were top favourites.
7. Coconut Tree Prison
Much like Alcatraz at San Francisco, the Coconut Tree Prison, or simply the Phu Quoc Prison, in Vietnam was built based on its isolated location by the French Colonialists to incarcerate the insurgents. During the Vietnam War, it housed prisoners of war and was notorious for using unspeakable torture methods on their inmates. The Coconut Tree Prison documents the horrors of the Vietnam War and serves as a place to learn more about the war crimes committed during that era.
While history buffs would most likely love this place, the visit to the Coconut Tree Prison is not for everyone as it is a full reenactment of the horrors of the past and depicts them quite literally. The key feature of the prison is the recreation of the 120-metre underground escape tunnel that the prisoners dug using spoons to escape the hellish life in prison. It tells a great tale of how they carefully planned and executed their escape.
 8. Gorgeous Sunsets 
While there is not much of a sunrise in Phu Quoc as the sun rises as early as 5.30am in the morning, the sunset is another matter entirely. If I had to describe it, I would say that it starts as a lusty chase, kicks up a fiery courtship and ends as a dreamy romantic engagement. The light slowly recedes to rich orange hues that lasted for a good hour before the ball of orange light is enveloped by the purple sky.
If you want to explore Phu Quoc Island in all of its relatively untouched splendour, now is a good time to do so. In the next few years, Phu Quoc will likely transform into a thriving tourist attraction. Get there before you have to jostle with other tourists to get a sun bed spot or a space of your own in the waters.
How to Get There: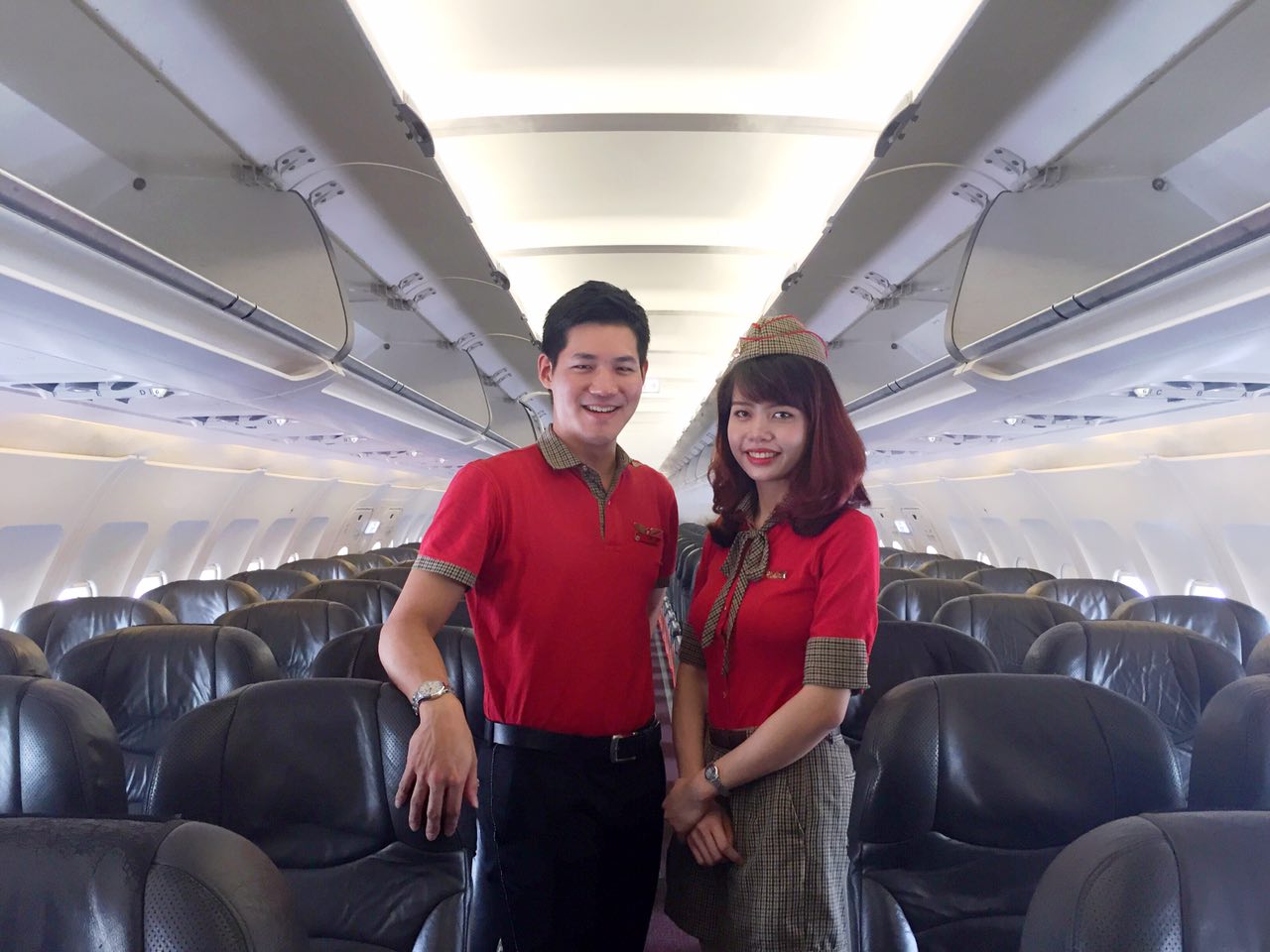 As Phu Quoc Island is still quite an unknown location, there are no direct flights from Singapore to Phu Quoc. Vietjet Air currently offers the fastest connecting flight from Singapore via Ho Chi Minh City to Phu Quoc Island. The flight to Phu Quoc Island is only a short 50-minute plane ride from Ho Chi Minh City.
READ MORE ON ASIA 361:
Follow us on Facebook and Instagram.


//