When it comes to snacks, Japan's game is strong. From anything matcha-flavoured to edible sakura, the trademark creative irreverence of the Japanese has spawned some of the most interesting nibbles you can find. While a few food innovations have become classics and favourites among locals and tourists, others are sampled for their novelty and just plain weirdness. Here are some noteworthy snacks to sample in Japan.
Pocky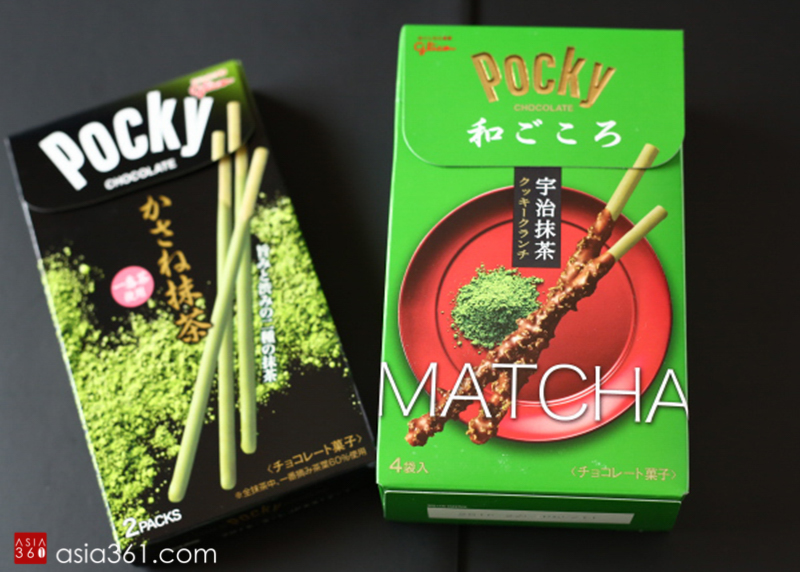 Let's start with a classic. Pocky, a brand of chocolate-covered sticks, has been around for a while. This tasty snack has become a classic treat not only in Japan but all across Asia. Sample this chocolate goodness from where it began, and while you're at it, why not try out the hundreds of flavours it now offers including Banana Dessert, Brazilian Pudding and Pineapple Cream, to name a few.
Calbee Jaga Pokkuru
This is the Japanese version of potato chips or French fries, but better. Calbee Jaga Pokkuru hails from Hokkaido. Prime potatoes from this region are cut, roasted, and salted into crisp and light sticks. People are known for hoarding packs of this delish snack. That's how popular, and addictive, it is.
Dorayaki
This cute Japanese hors'doeuvres is made up of two castella pancakes with red bean filling (anko). Dorayaki is a popular dessert in Japan. While anko is the classic stuffing, some variations make use of other ingredients like whipped cream.
Manju
This snack originated from Chinese steamed buns and often served during tea ceremonies. Manju consists of a bread covering with a sweet inner filling. Traditionally, manju bread has a sticky consistency and has wax paper on the bottom for the convenience of the consumer.
Tokyo Banana
Tokyo Banana is a quirky dessert popular in Japan. It is a sponge-cake shaped like a banana with cream as its filling. Its name not is only derived from the shape of this confection, but also its strong, organic banana flavour which is made from banana puree. Some of the more colourful varieties of this snack include a giraffe-spotted banana caramel custard cream and a chocolate banana custard with leopard prints.
Daifuku
This is basically a mochi which has a sweet red bean (anko) filling. Like most Japanese snacks, daifuku comes in several varieties all around Japan. These tiny, addictive confections are akin to cake in the dessert world.
Kit Kats
Possibly one of the more celebrated Japanese treats are the Kit Kats. Japan has elevated this unassuming chocolate-covered waffles into cult favourites due to the creative flavours they have managed to suffuse them with. Some of the most sought after flavours include Uji Matcha (green tea), soybean, blueberry cheesecake and grilled potato, though there are hundreds more for your taste buds to sample.
Bankaku Yukari
For something more tangy, Bankaku Yukari is your best bet. This is possibly the best shrimp cracker you will ever taste. Each of these double-baked shrimp crackers contains seven types of shrimp. Even better, according to its manufacturers, these crackers are healthy munching options as they are rich in protein, calcium and low in fat.
Shiroi Koibito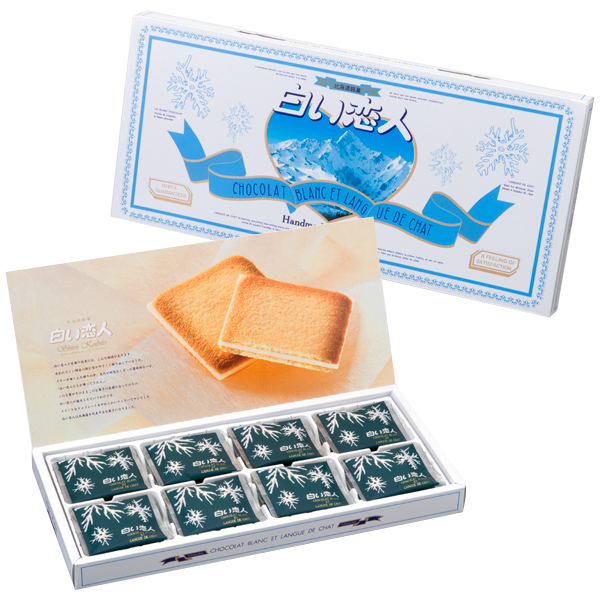 Hailing from Hokkaido, Shiroi Koibito (otherwise known as 白い恋人) needs no introduction. It is one of Hokkaido's best known exports. Fans love the soft buttery cookies with premium milk or white chocolate sandwiched in between. Granted, you may be able to buy these outside of Japan, but prices would certainly not be cheap. There are also other brands which try to imitate the same type of snack, but none comes close in terms of taste.
Matcha Mille-feuille "Mifuyu"
Made by Ishiya – the same maker of Shiroi Koibito, the Mifuyu is a take on the French pasty mille-feuille made with premium matcha and milk chocolate. Mifuyu means "beautiful winter" in Japanese and the product was named as such because it sounds similar to mille-feuille. The snack is essentially layers of airy puff pastry with chocolate in between, and coated with more chocolate. There are other flavours, such as dark chocolate with blueberry, milk chocolate with caramel, and white chocolate with sweet chestnut.
READ ALSO: 
Follow us on Facebook and Instagram.