The festive season is rapidly approaching and the self-anointed "Queen of Christmas" Mariah Carey is almost ready to emerge from her yearly hibernation. I got a leg up on Christmas shopping by stopping by BHG's enchanting 3rd Anniversary to take full advantage of all the beauty deals.

There were makeovers, caricature artistry, and the BHG Beauty Advent Calendar launch. The advent calendar is generously stuffed full of treats you can enjoy opening each day for the entire month of December (or open them all at one go – we won't judge). Expect products from Kenzo, MAC, Chloe, Bobbi Brown, and Shiseido, among other illustrious brands. Grab your Beauty Curates calendar worth a total of $708 at the price of $138 here.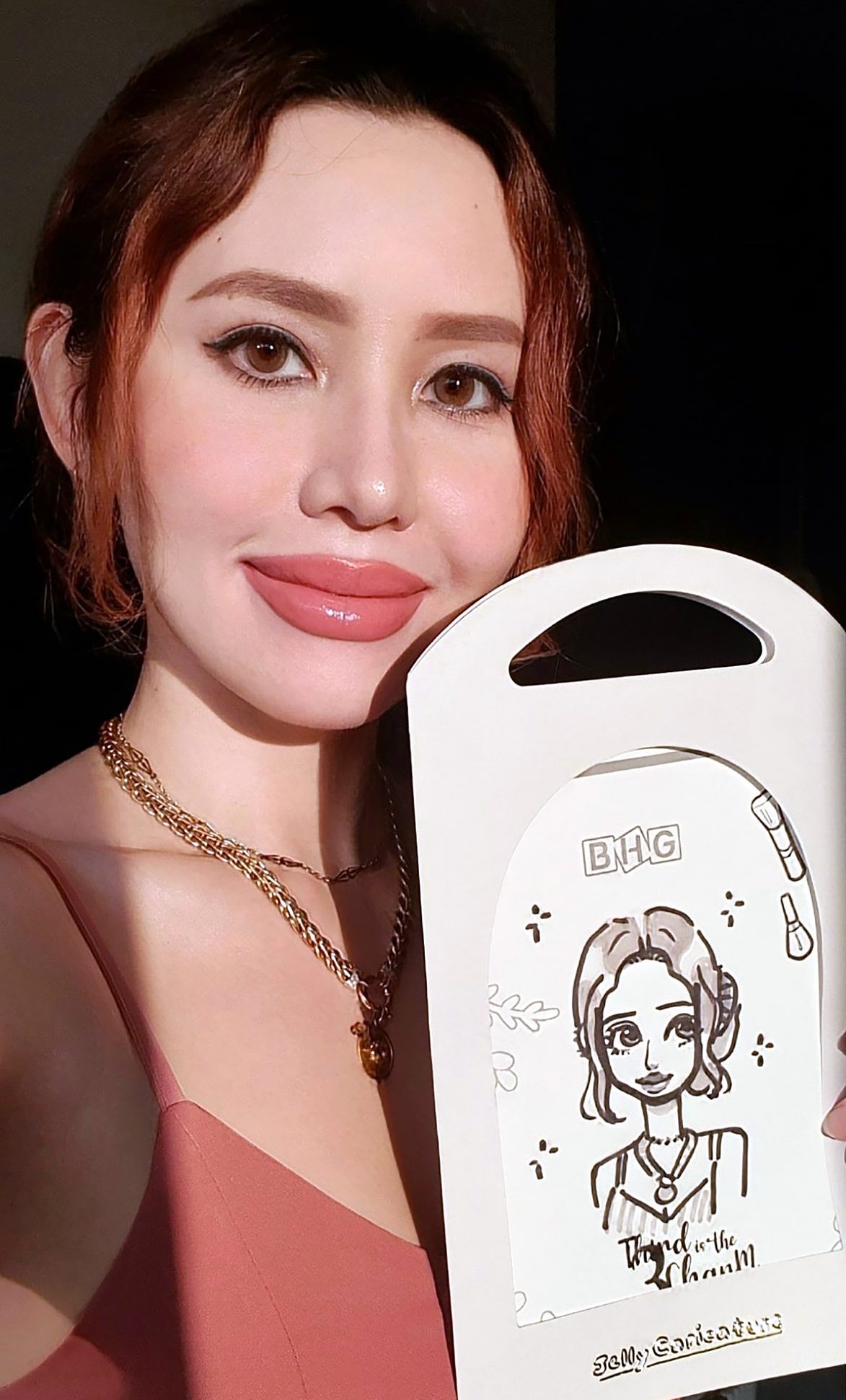 Here's a small recap of what went down at BHG's anniversary celebration. I was especially enchanted with Jelly Caricature's depiction of me. It turned out so adorable! I'm usually not entirely satisfied with how I'm drawn, but I loved everything about this illustration. I respect how the artists could pen these on the spot in about five minutes, sometimes with a queue! Talk about working under pressure.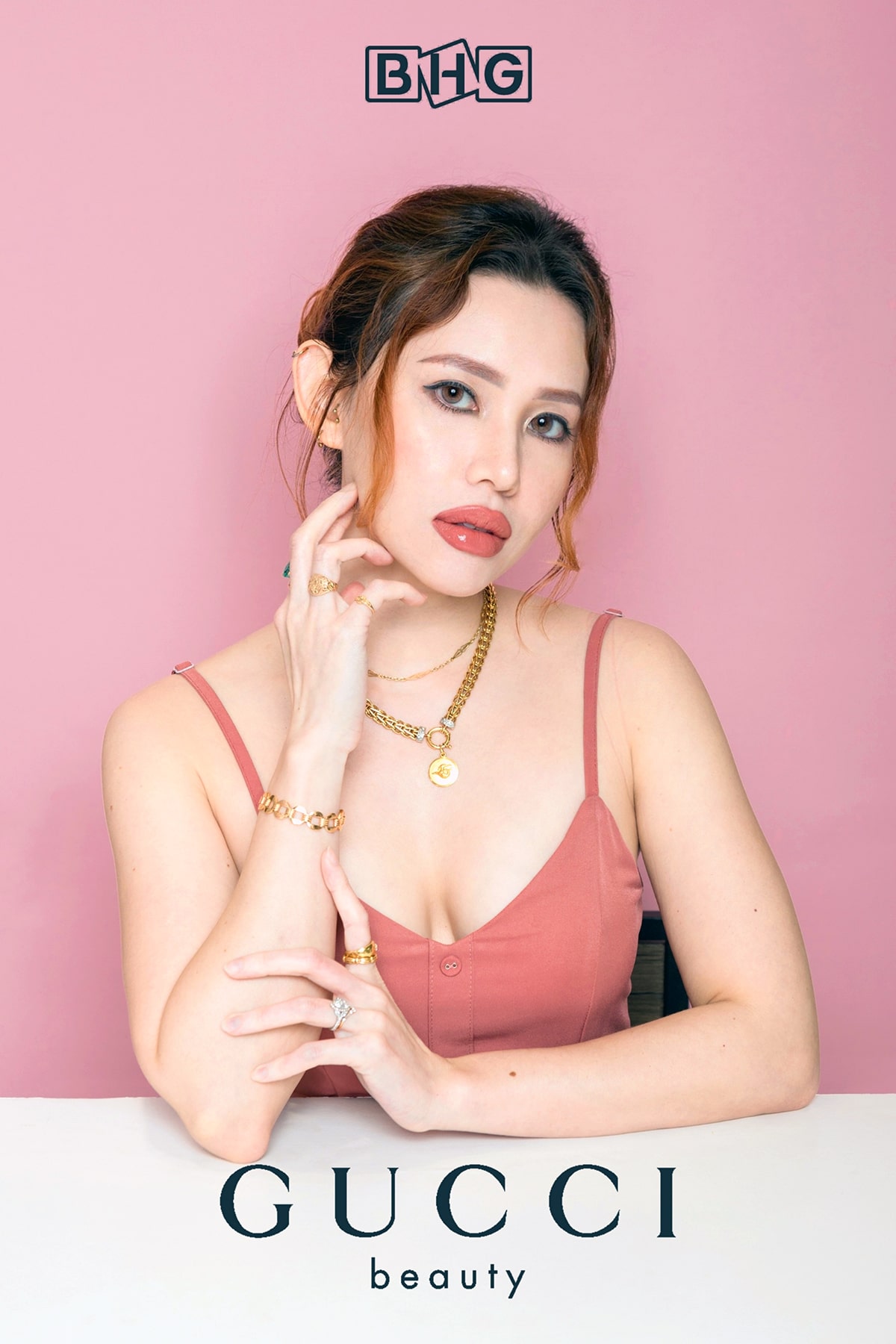 Guests who got a flash makeover from Burberry or Gucci Beauty were entitled to a complimentary photoshoot from Studio03. They specialise in Korean-style profile photos. The best part was that you could sit with the photo editors who edited your photo on the spot. For those who weren't too comfortable in front of the camera, they provided a wall of sample poses to try. How thoughtful! I thought it turned out amazing! I opted for a quick lip makeover from Gucci Beauty. I chose the shade Bertha Blossom, which matched my dress perfectly. I liked it so much that I might just go back and buy it.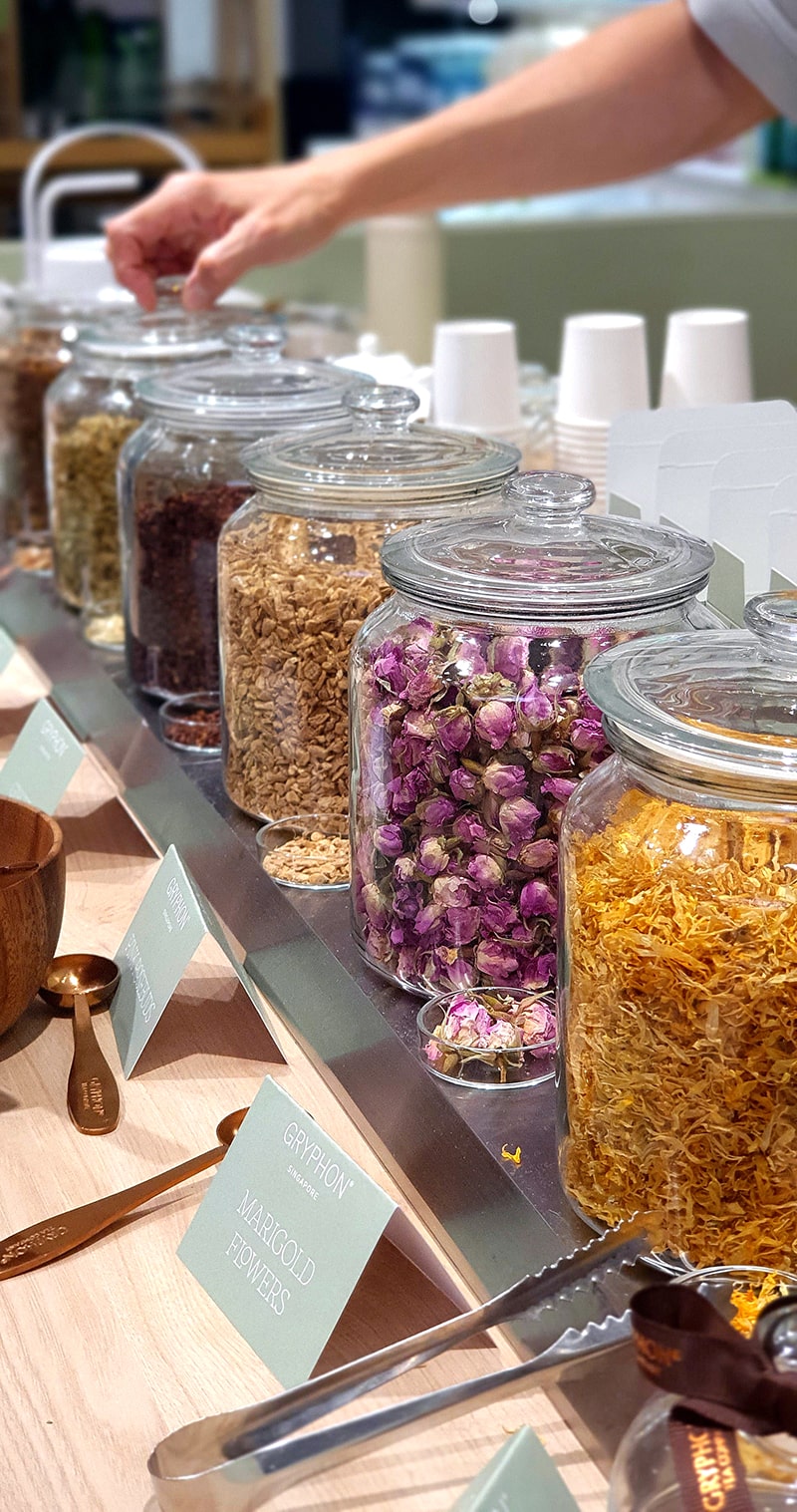 Gryphon Tea's Petite Tea Blending workshop gave us a taste of what it's like to craft our own personalised tea blends. We could pick from fragrant ingredients like rose buds, marigold flowers, or peppercorns to create our perfect brew. I chose an aromatic blend of lemon basil, bright marigold, and black tea for a cup that lifts my spirits and elevates my mood with every sip.

One of the highlights of the day was the Treasure Scoop. We could dip a basket into a tub of colourful balls mixed in with Beauty Product samples. It was a sure win dip, and a blast! I managed to nab quite a few items for myself, which I can't wait to try. Christmas definitely came early for me thanks to BHG.

BHG Bugis
200 Victoria Street,
#01-100, #02-17 and #03-11,
Bugis Junction
Singapore 188021
Tel: +65 6223 2222
Daily: 10.30am – 10pm
Website: https://bhgsingapore.com.sg/
Facebook: BHG.sg
Instagram: bhg.sg