There is a new funground is in town! X-scap8 has just opened and it prides itself on being Singapore's first all-in-one 6,000 square feet funground, with five zones featuring everything from high element courses, ninja challenges, golf stimulation, retro arcade games, and even a smash lab and restobar.

It has everything you want for a day of adrenaline-fuelled activity. You could easily spend hours here happily bouncing from one zone to another, stopping at the RestoBar to refuel for more "Xcitement".

There are quite a few fungrounds in Singapore in fact, so what sets X-scap8 apart? Well, here's a summary of what you can expect:
Birds and Birdies Virtual Golf Sims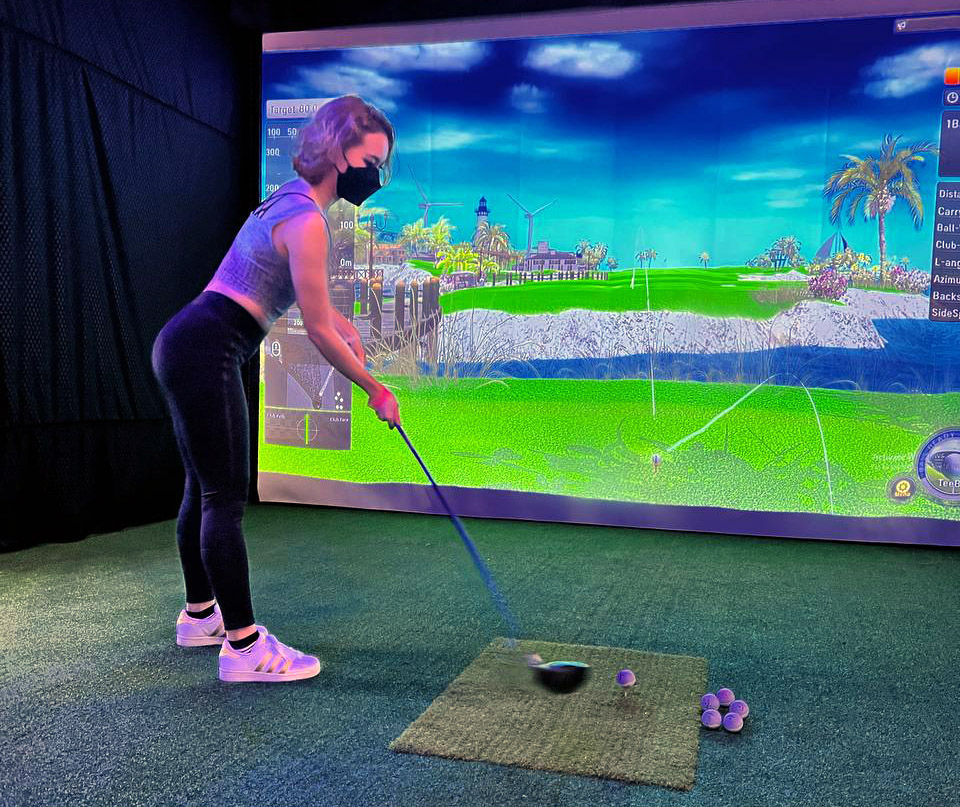 Practice your swing in air-conditioned comfort, and get real-time statistics on how far you hit the ball while you're at it. You'll get access to a plethora of picturesque courses to hone your skills. Perfect for beginners or pros alike. 
Priced at $60 per one-hour session and capped at 4 people per session.
Infinity and Beyond High Elements Challenge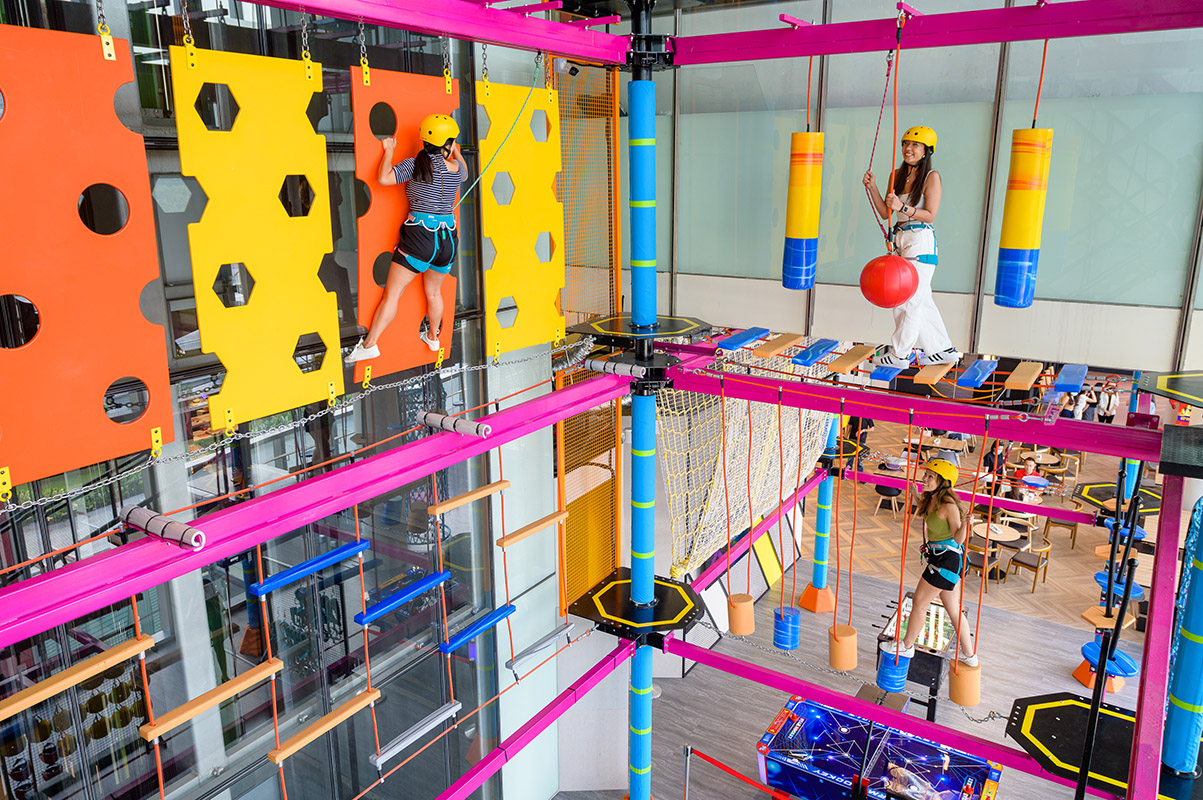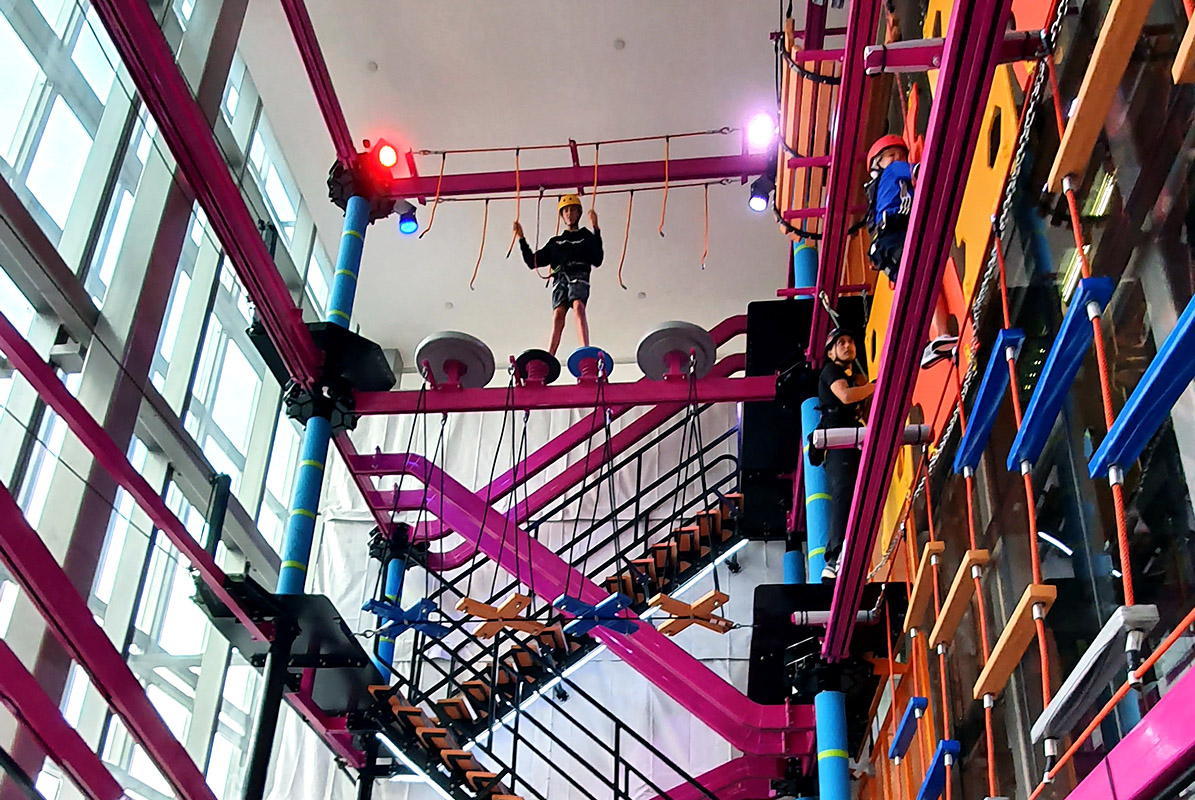 Does skateboarding on a narrow ledge three storeys high appeal to you? What about navigating a precarious precipice high above the ground? If this is your idea of a good time, then the high elements challenge will be right up your alley. At 10 metres high, put your physical and mental strength to the test as you climb, swing, and traverse the 3 different levels. Conquer all levels and be rewarded with a sense of accomplishment and bragging rights. 
Priced at $35 per person, perfect for recreational and team-building activities.
Retro Arcade Zone
Immerse yourself in the nostalgia of simpler times. Choose from over 200 games, from Pac-Man, Tetris, Street Fighter, Donkey Kong, and more. There's a reason why these games are evergreen and perennially popular – there's nothing quite like the familiar comfort of retro games to perk up one's spirits. 
Each token priced at $1 each.
Smash Lab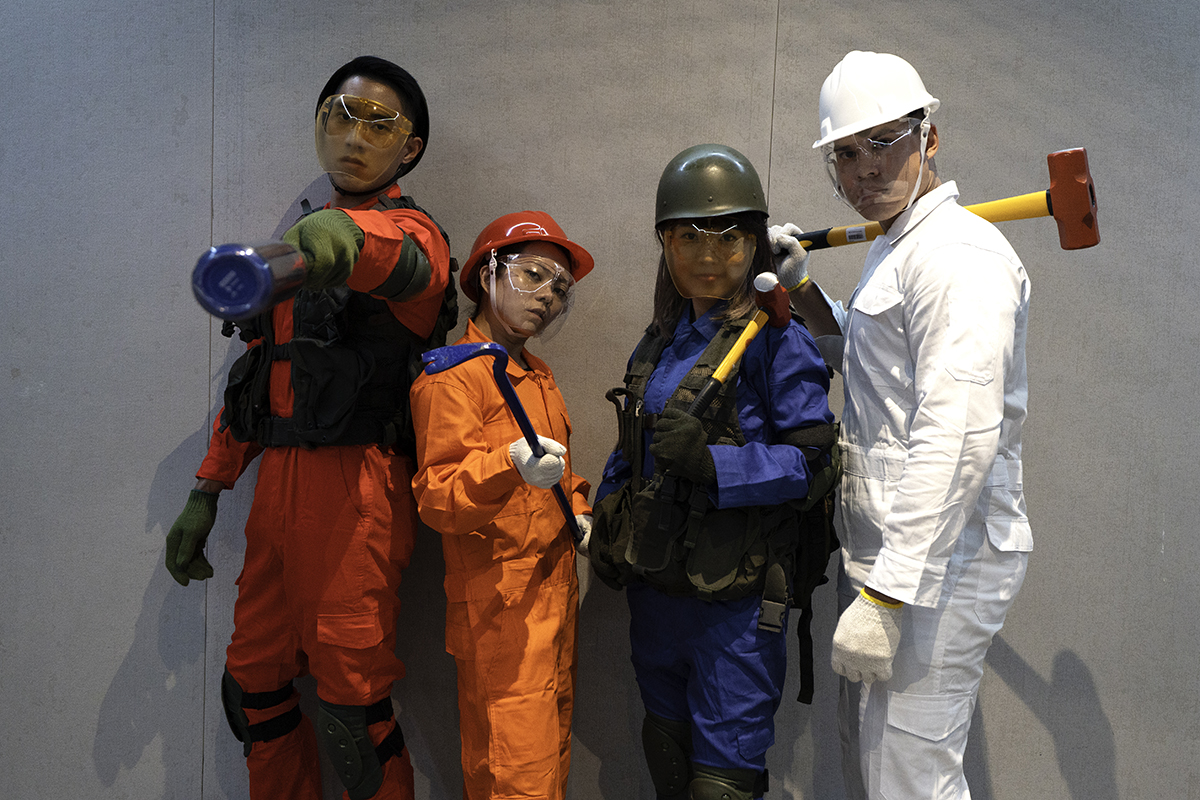 Boss emailing you over the weekend? Lost money in the crypto crash? Favourite restaurant closed down? Take your frustrations out on inanimate objects in a soundproof room! You'll be provided with a crate of recycled items to smash, such as beer bottles. If that's not enough for you, you may also purchase bigger items like old televisions or wardrobes.
My favourite part was being able to select my own playlist and connect it to the Bluetooth speaker. Nothing like blasting "I'm Not Okay (I Promise)" while smashing bottles. Very cathartic. Highly recommended. 
A minimum age requirement of 18 applies, each 45-minute session is priced from $35 per session for one person and $65 per session for two people. It comes with full provision of safety gear and crates of items to break.
X-Warrior Challenge Course
Most of us have probably watched a Ninja Warrior episode at some point. The contestants make it look so easy with their fluid athleticism, but let me tell you, it's definitely not. Bolstered by my overconfidence, I launched myself into the obstacle course, expecting it to be a piece of cake. I was left dangling wildly and laughing while my friend gleefully snapped embarrassing photos and took videos I'd never, ever share on social media. For those who want to make this a competition among friends or challenge themselves, there is a timer you can activate with the goal being to complete the course in the shortest time possible.

The X-Warrior Challenge is currently complimentary with $30 spent per person at the 'Eat-Play-Laugh' RestoBar.
A bundle deal to visit all five zones is in the works. There is a height requirement of 1.2 metres and children below the age of 10 must be accompanied by an adult. Covered shoes are also a must for all.
X-scap8
181 Orchard Road
#07-02 Orchard Central
Singapore 238896
Nearest MRT: Somerset Station 
Opening hours: Monday to Sunday, 11am – 10pm