Contrary to the common perception that whisky burns as it goes down, bourbon whiskey Maker's Mark founder Bill Samuels, Sr., specifically wanted his creation to be a beverage that, in his words, "won't blow his ears off." To achieve this, he experimented with several grain combinations. In the process, he ended up replacing the customary rye grain for soft, red winter wheat. His ingenuity paid off. The result is a rich whiskey with a subtle sweetness, without the bite. 
While its full-bodied flavour got approval, co-founder Margie Samuels made sure the aesthetics of its bottle did too, especially on store shelves where competition is stiff. The result is a bottle with the signature red wax topper and tendrils of dripping wax. Due to the unique patterns the hardened wax forms, no two bottles are the same, making it a visually interesting addition to any collector's liquor cabinet.

Maker's Mark 46 still holds true to Bill Samuel's original intent for his whisky, while infusing it with bolder, more complex flavours. This comes from the addition of ten-seared French Oak staves into a barrel of fully matured Maker's Mark Whisky. This new flavour profile makes it a good choice for making cocktails, 5 of which we sampled against the iconic Singapore skyline at VUE.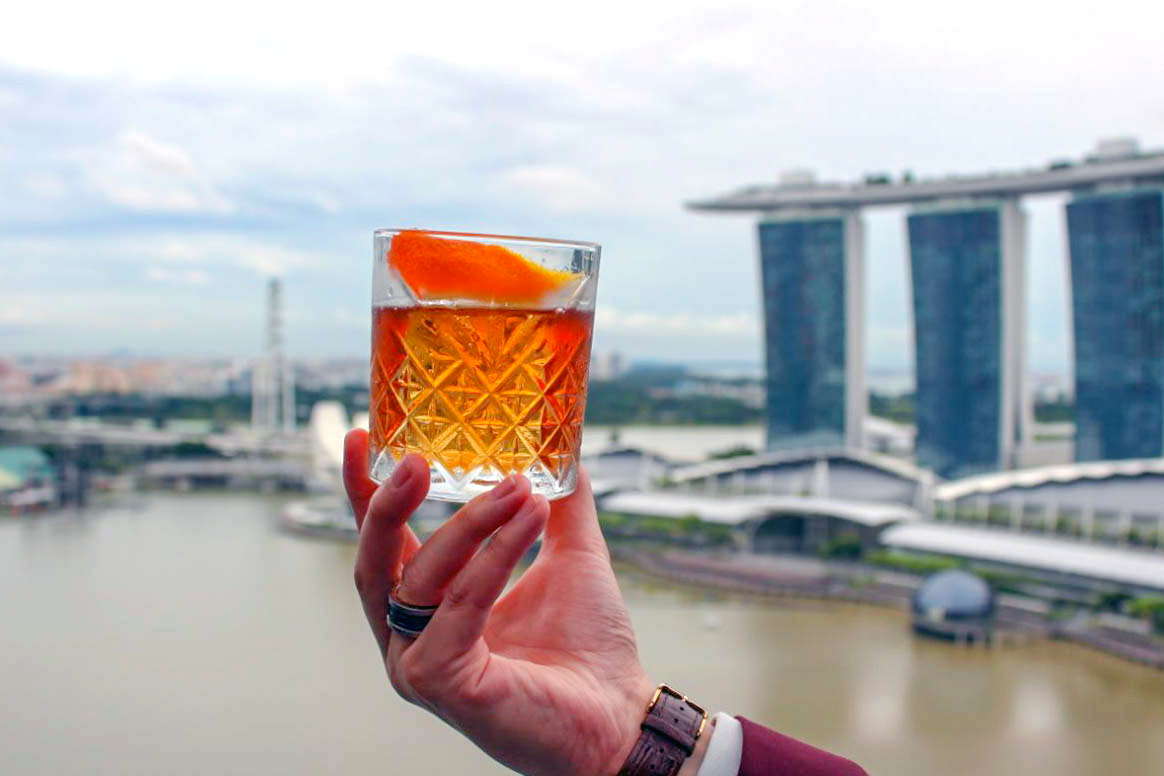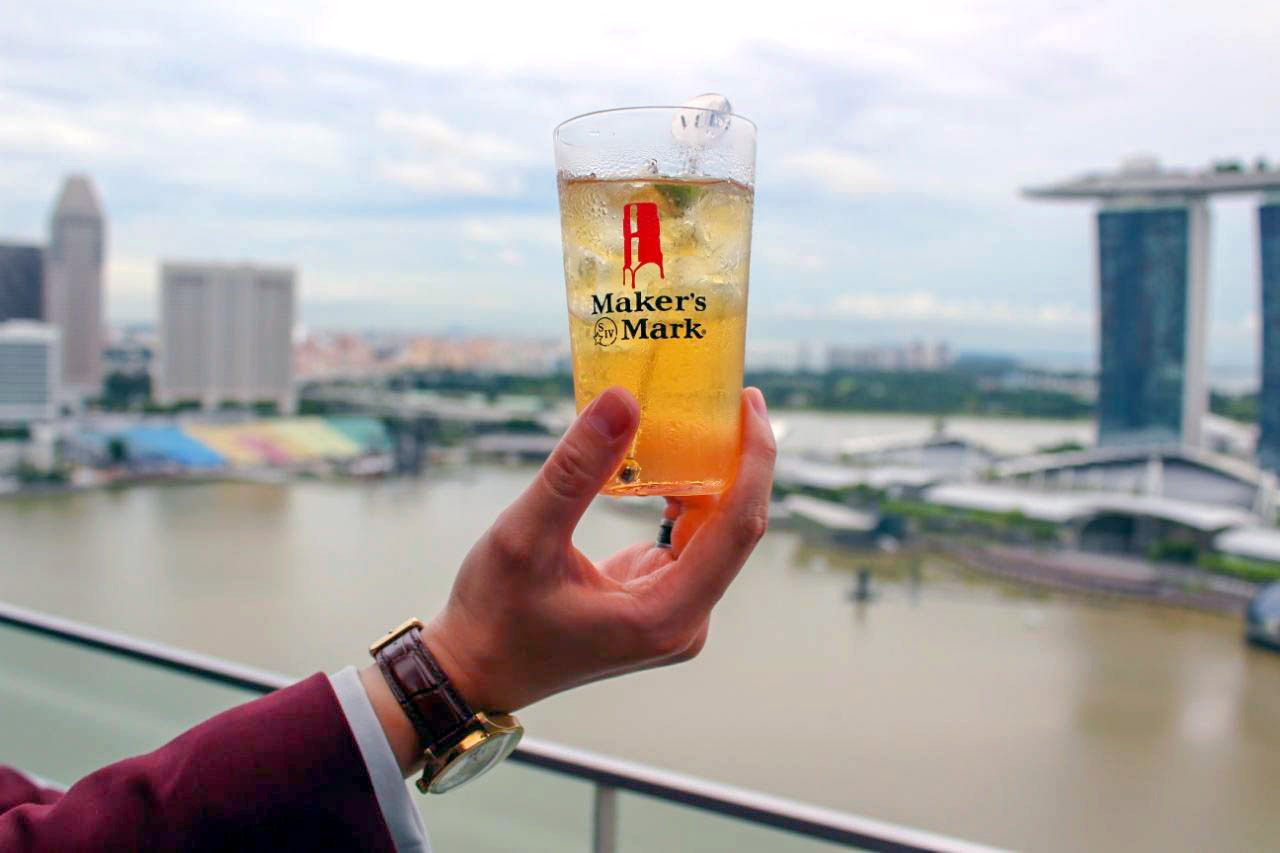 Here's what we think of them.
Always a timeless classic, the Rooftop Old Fashioned is a reliable go-to for those looking for familiar flavours. VUE's version had an addition of Cynar Artichoke which gave it a bittersweet twist. 
VUE's take on the bubbly and refreshing 46 Mule uses a premium ginger beer which effectively magnifies the bold notes of the whisky. The result is a pleasingly refreshing beverage.
Berries Melody was a summery sweet and refreshing choice for the balmy night. Personally, I am partial to light, fruity drinks so I liked this best out of all the cocktails. The booze-infused fresh strawberries and blueberries hit all the right spots for me. However, if you're looking for something special or unique, this probably isn't it. 
Upon the first impression, one might expect the Peach Maker to be a light, fun cocktail; especially because it came in a kitschy tiki glass, but on the contrary, it didn't come to play. The addition of Luxardo Maraschino Liqueur and Lemongrass Syrup made this a rather complex medley that has a surprisingly strong kick. Because of the unusual combination, this is one beverage you would probably not be able to find so easily elsewhere. 
If you're looking for a cocktail that allows the quintessential Maker's Mark flavour to come through, go for VUE's signature Burnt Forest. The subtle sweetness of homemade honey and fresh ginger paired with the smokey berry notes of Kilchoman Bramble elevates the aged whisky, making this a memorable creation. The melty, half-scorched ginger marshmallow that came with the drink was a delightful complement which I thoroughly enjoyed. 
Try them for yourself at VUE.
Each cocktail retails at $26. Happy hour price is at $20 each, daily till 7.30 pm, not valid on eve of PH and PH.
VUE
OUE Bay Front, 50 Collyer Quay Level 19
Singapore 049321
Tel: +65 8879 0923
Email: [email protected]