When it comes to wireless earbuds these days, consumers are honestly spoilt for choice with all the different options at varied price points. It's quite hard for brands to make themselves heard (pun intended) among all the noise in the market but Huawei seems to have done so with its FreeBuds 4i.
Design and Wearability
The Huawei FreeBuds 4i come in three colours – Carbon Black, Red and Ceramic White. At first glance, the earbuds are somewhat reminiscent of the Apple AirPods, especially the Ceramic White ones. They are encased in a sleek oval-shaped edgeless charging case. The case feels ergonomic and organic in the palm and reminds me of a smooth pebble. The size of the case is also compact enough to fit into pockets.
The earbuds feel comfortable in the ear, with a snug and secure fit. Even when you shake your head, the earbuds stay in place – perfect for workouts. You will find different-sized rubber tips to help you get the fit you want.
At a mere 5.5g, these earbuds won't weigh your ears down. Because of the lightness, we find wearing the earbuds hours on end to be comfortable too. The earbuds are designed with smoothed-out curves and long stems that allow for relatively easy control of the sensors. This is one stylish pair of earbuds that you would not mind being seen with.
Set-Up and Controls
My only prior experience with Huawei earbuds was with the Huawei FreeBuds Lite, and to be honest, setting that up and trying to pair the earbuds with my phone was a pain. However with the FreeBuds 4i, I was taken aback at how quick and painless the set-up process was.
I was expecting that I had to download an app for the set-up as before, but no, there was no such need. All I had to do was simply place the case near my Huawei smartphone, put the earbuds in my ears and a screen prompt popped up on my phone to inform me that the earbuds are pairing/have paired. It couldn't have been easier. More settings can be then tweaked in the Huawei AI Life app, if I desire.
With non-Huawei smartphones, the set-up process is similar to setting up any other Bluetooth listening devices. All you have to do is simply press and hold the button found on the side of the charging case to pair and connect with your smartphone.
Sound Performance
For Active Noise Cancelling (ANC) earbuds at a mid-range price point, the Huawei FreeBuds 4i perform surprisingly well. I tested the earbuds in a taxi ride where there was environmental noise from the vehicle's humming air-con and engine rumbling. The earbuds actually filtered out the environmental noise and I could clearly hear my ZOOM call during the ride. Huawei's intelligent AI software algorithms truly manage a great job of cancelling noise here.
When it comes to music, the earbuds deliver audio quality that might not be superb but decent enough to carry pop songs to your ears pleasantly. The earbuds are equipped with a, Awareness mode that allows sound through – meaning you can still hold a conversation with another person without having to remove your earbuds and stop the music.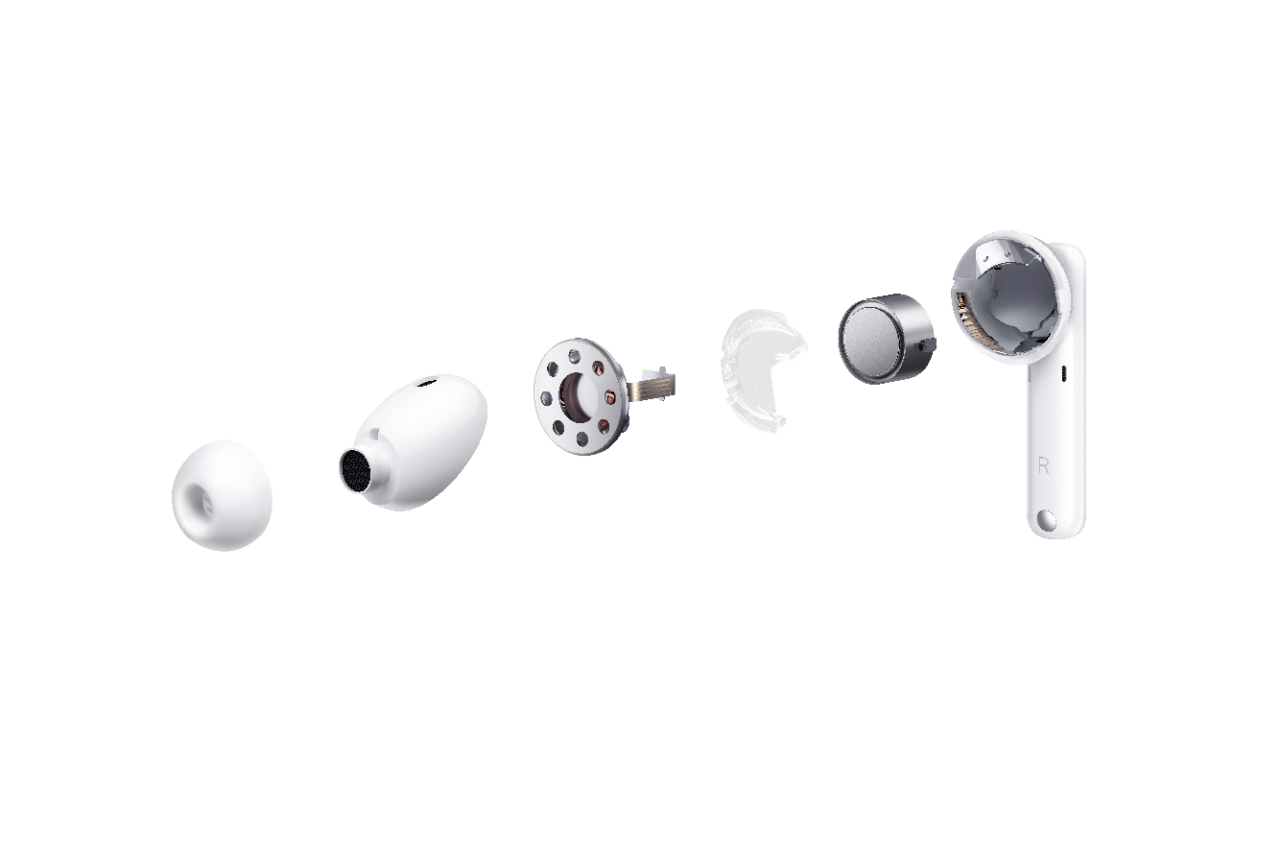 Battery life, as with most Huawei devices, is brilliant. On a single charge, the earbuds allow for 10 continuous hours of playback. Charging the FreeBuds 4i is quick too; all it takes is 30 minutes to juice up the battery and you are good to go.
For the controls, the capacitive sensors on the back of the earbuds are used to control playback. To play or pause music, you can double tap while long taps lets you toggle between three noise cancellation modes — ANC on/off and Awareness.
Verdict
The Huawei FreeBuds 4i are a good balance of affordability, features and audio quality without compromising on the looks department. If what you are looking for is a fuss-free straightforward ANC earbuds, you can't go wrong with the FreeBuds 4i. It's small in price and big on sound.
Huawei Freebuds 4i is available at all Huawei Concept Stores, selected consumer electronic stores including Best Denki, Challenger & Hachi.tech, COURTS, Harvey Norman, Sprint-Cass Online, and the Huawei official stores on Lazada and Shopee.