Xiaomi is typically synonymous with with mobile phones at affordable price points. Late last year, the Chinese tech giant veered away from its usual path with the launch of its flagship Mi 10 Pro, the top model of the Mi 10T range. While the device is fully decked out with features and some advanced specs, the price point is uncharacteristically high for a Xiaomi mobile phone, albeit not as prohibitive as a Samsung or iPhone flagship. We take the phone for a spin to find out what it can deliver.
Design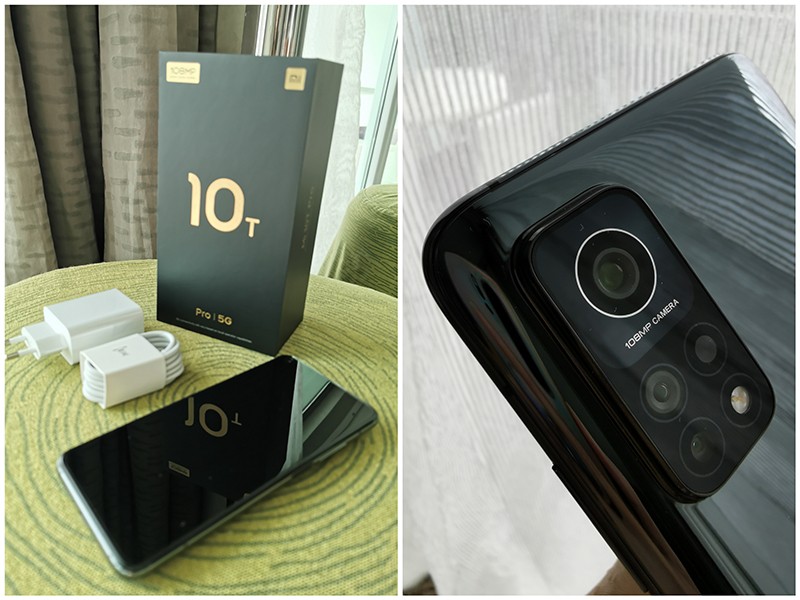 The Mi 10 Pro is a mammoth of a phone, measuring 165.1mm x 76.4mm x 9.3mm. Being a female user, I personally found the phone to be too big for my hand. I couldn't help but feel I had to stretch my fingers to get a good grip. The fingerprint scanner – embedded in the power button – was a tad hard to reach.
With a 6.67-inch Gorilla Glass 5 LCD screen and a metal frame, the phone definitely feels hefty in the hand. At 218g, the considerable weight of the phone may bring about some discomfort after a prolonged period of usage.
Another thing to note in particular is that the phone does not come with a 3.5mm headphone jack. The only port is a USB-C port and if you use wired earphones or headphones, you would need an adaptor for sure.
In terms of looks, the Mi 10 Pro is nothing to write home about. There is anything revolutionary about its aesthetics. Having said that, most Android phones these days look pretty similar to me; I have lost count of the number of times I couldn't tell my phone apart from those of others when placed in a pile together. Xiaomi certainly isn't banking on its design to be a selling point here.
Camera
Being a photography enthusiast, I am going to largely review the Mi 10T Pro from a photography point of view. For what it lacks in the cosmetics department, the Mi 10T Pro makes up in its camera capabilities. The phone boasts a 108-megapixel f/1.7 sensor for its main camera, the same as the Mi 10 and Mi Note 10. While we know more megapixels do not necessarily mean better, the benefit of the Mi 10T Pro's 108-megapixel sensor is that one can get relatively sharp images even after cropping.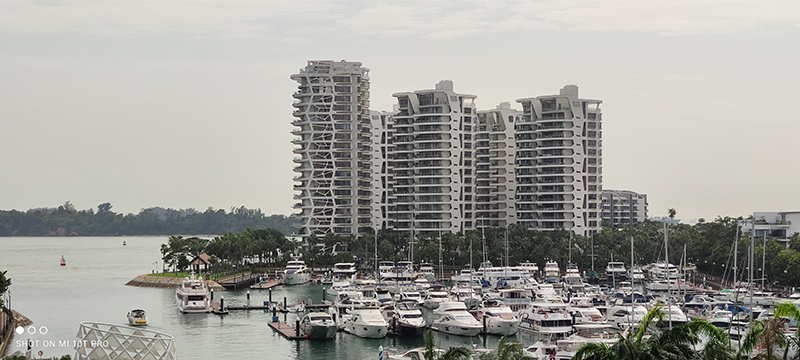 I took the opportunity of a recent staycation at W Hotel in Sentosa to take some shots with the phone and in general, got decent results in well-lit conditions. Images are relatively sharp and colours look true, without being overly saturated or warm as with some other mobile phone brands. I particularly appreciate the ultra-wide angle, which came in pretty useful in capturing the interior of a room.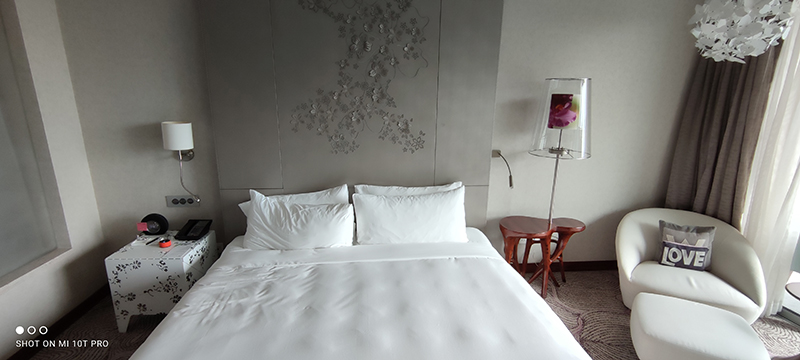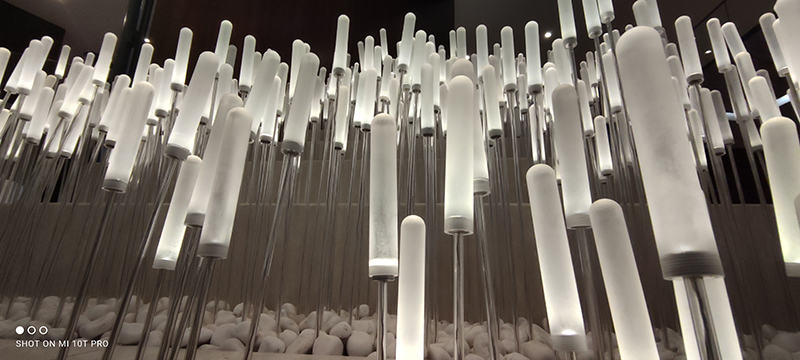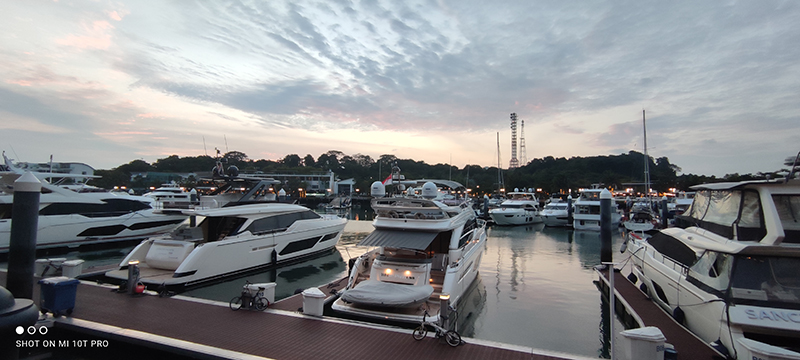 I tried the Night mode to see how the camera would fare under low-light conditions. The results were not spectacular, though certainly not too shabby either. Some details were not captured and the colours were not as accurate. But, the night-mode performance is still considerably better than those of some mid-range mobile phone brands.
The zoom, however, was a letdown. For a flagship model, I admit I was expecting more from the Mi 10T Pro. There is no telephone lens in the phone and all zooming is digital. Beyond the 5x zoom, snaps begin to look grainy. When I maxed the zoom at 30x, the image is basically "unusable" with a lot of noise and loss in details.
For the regular user, there are some camera modes that are pretty fun to play with. This is where the fun begins for me. One new mode is Magic Clone, which allows you to capture the same (moving) person up to four times at different time intervals whilst merging all into one single shot. It took a bit of practice in order to get good results – the phone needs to remain stable at one position to create the effect.
Another new mode is Sky, which automatically detects the sky in your photo and allows you to change the looks of the sky. You can add weather effects or switch a cloudy, dark sky to a sunny one.
The Long Exposure modes are also useful for producing creative artsy shots. The Mi 10T Pro features six Long Exposure modes for different types of photos. Most of the modes, such as Light Painting and Star Trails, do require the use of a tripod though.
I played with the Neon Trails mode, which basically allows one to capture the light trails of moving vehicles. Typically, I would have to set up a big tripod and do some manual settings on my dSLR camera in order to capture such shots. But the Mi 10T Pro's Neon Trails mode has actually simplified things — by a whole lot.
And by the way, the Mi 10T Pro's powerful 5,000mAh battery means you can play with photography or videography for as long as you want in a day, without having to worry about low-batt.
Verdict
In the Mi 10T Pro, you can see Xiaomi trying to do a fine balancing act. No doubt concessions have been made in a few areas, the Mi 10T Pro is a decent phone for its price, with a powerful processor and cool features. It may not be what you would expect from a flagship model but it stands out with some of its nifty features, which just might give the phone an edge over other mid-range competitors.
Xiaomi Mi 10T Pro retails at S$799.