December beckons, bringing with it the northeast monsoon, thunderstorms and the coolest part of the year. On rainy days, there's nothing like a steaming hot bowl of spicy soup to warm your bones. And, so it is the perfect season that Yang Guo Fu, said to be the world's largest mala tang chain with over 6,000 outlets across the globe, introduces its signature soups to Singapore shores.
Founded in 2003 by Mr Yang Guo Fu in Harbin, the northeastern 'Ice City' of China, the eponymous restaurant has expanded overseas to Australia, Canada, Japan and now Southeast Asia, with its two outlets at Bugis Village and SingPost Centre in Singapore.
Over the years, Mala Xiangguo, or Mala Spicy Pot, has become extremely popular here with its tongue-numbing spices. 'Mala Tang', the soup version, has been gaining ground too. Particularly during these pandemic times where food sharing may be a concern, Mala Tang is a wonderful hot pot alternative as it caters to solo diners and you can pick your own ingredients and broth. At Yang Guo Fu, you can choose from over 60 premium ingredients. I liked the simplicity of ordering at a flat rate of S$2.88/100g, which by general estimate would make for an affordable S$10-to-$20 bowl for the average person.
Yang Guo Fu presents three flavours – a Spicy Mala Beef Broth, Tomato Broth and a dry version known as Mala Ban. The first was divine and a clear favourite for me. It was beefy, creamy and rich and one can choose from three levels of spiciness. It's said that milk and sugar is added to the broth and it's collagen-rich, but beyond this the restaurant has been tight-lipped about the recipe.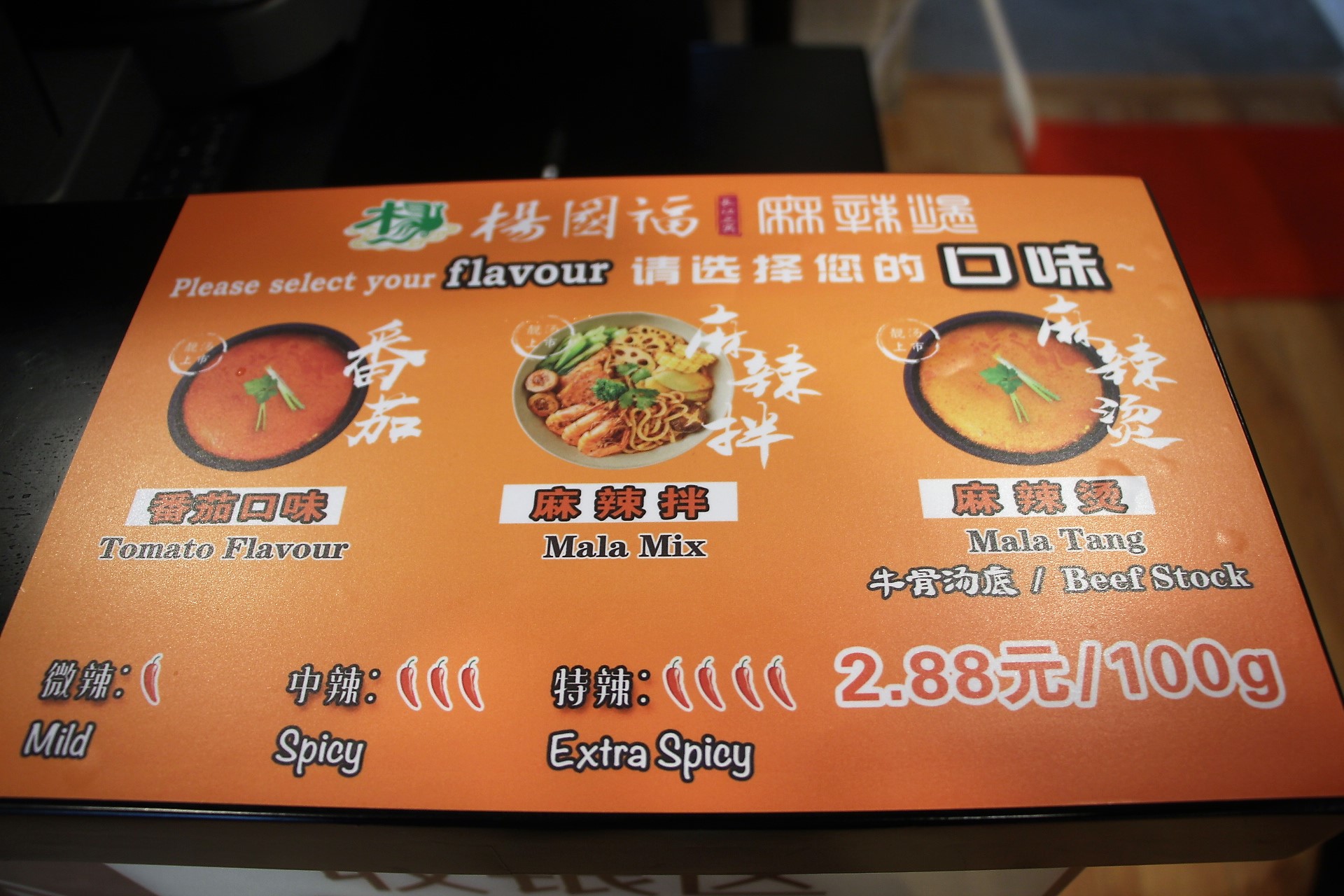 The restaurant also provides the creamy and thick sesame dip that's commonly found at most hotpot restaurants. The dip helps to mellow out spiciness.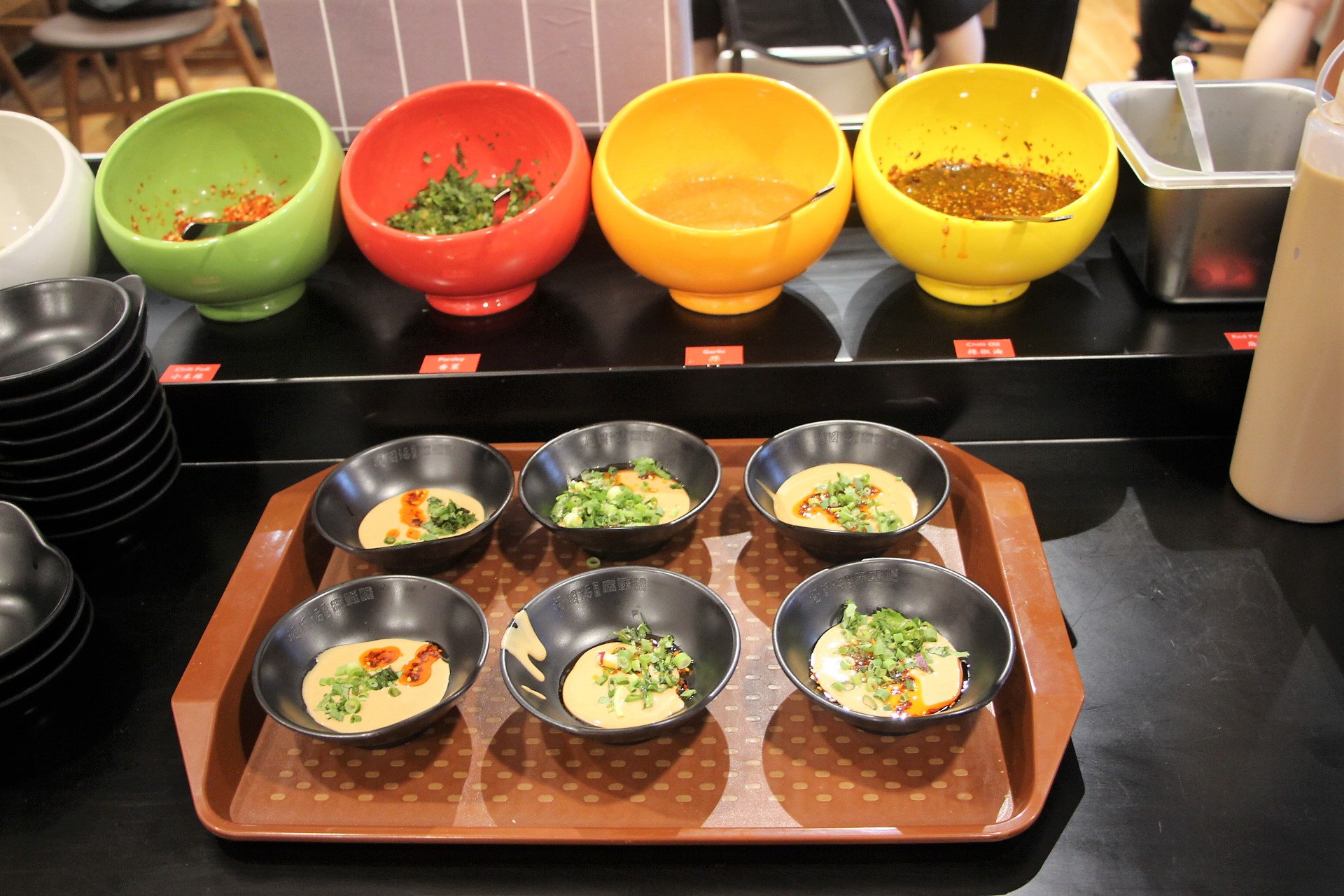 The Tomato Broth is not spicy at all and is great comfort food suitable for everyone, though I found it a bit sweet for me mid-way. This is vegetarian-friendly and packed with vitamins. However, I did suggest that the restaurant could consider providing even more variety in broths for the local market, such as chicken and pork-based soups, to cater to those who do not take beef and yet prefer a bone broth.
I was surprised that the restaurant's dry-tossed Mala Ban, literally 'Mala mix', isn't stir-fried like I expected. Instead, the ingredients are blanched and cooked separately to account for their varying cooking times. A special nut-based (peanut and sesame) gravy with strong notes of cumin and other spices, including various types of chillies from China's northern reaches, is served on the side so you can adjust the taste to your liking. I would say Mala Tang certainly feels much healthier and less 'sinful' than my usual Mala Xiangguo, with minimal oil involved.
The most interesting ingredients I overdosed on were the gourmet balls, which include Fuzhou-style fishballs with juicy meat within, fishballs, prawn balls, squid balls, balls stuffed with cheese and fish roe and vegetable ball. I counted close to 10 types of balls! There are also a smooth tofu freshly made daily, alongside several different types of carbs – including flat noodle made from buckwheat with a uniquely sticky, chewy, texture, what looks like instant noodle but which are air-dried instead of fried for a healthier meal. Yang Guo Fu also offers its own specially produced noodle but unfortunately, I was unable to try that as the shipment had not arrived yet during my meal there.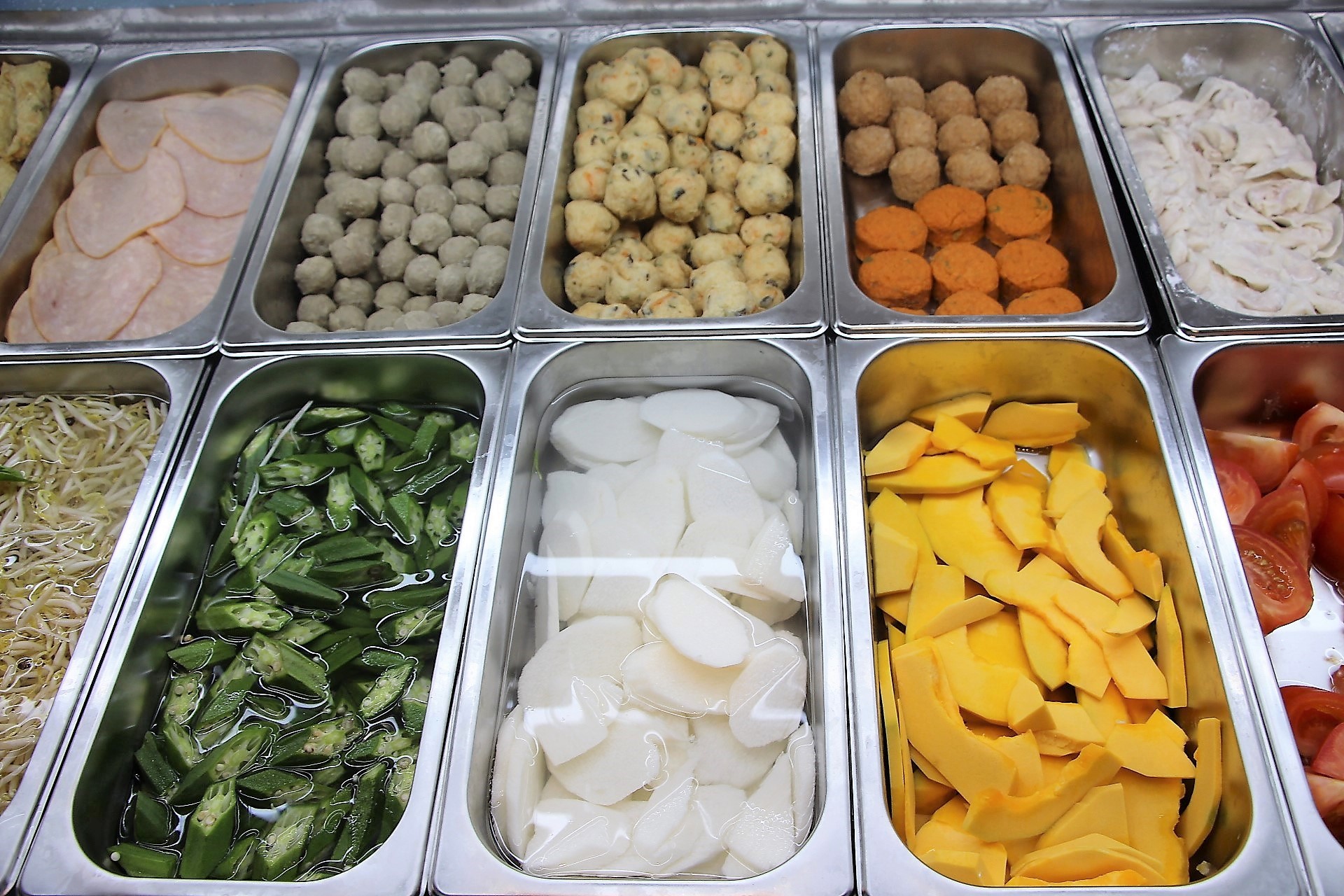 To celebrate Yang Guo Fu's grand opening in Singapore, the restaurant is offering a one-for-one promotion. Enjoy two meals for the price of one when you dine in between 30 November and 14 December 2020. Simply retain the receipt from your visit and enjoy your next meal of the same value between 15 and !9 December (terms and conditions apply).
Yang Guo Fu currently has two outlets at Bugis Village and SingPost Centre.