Going to a hair salon is a pampering session for many women, but for me, it's considered a chore. For one, I deem it as a waste of time having to spend hours sitting on a chair, staring at my own reflection doing nothing constructive whilst putting up with chemical smells and forced small talk with the hair stylist.
Hair salon Walking On Sunshine managed to change my perception though. Located at the heart of Orchard Road, Walking On Sunshine is one-stop hair salon that has a hair salon, barber, manicure parlour and café under one roof. At the reception, lush greenery greets every guest that walks through the doors. You get the feeling that you have stepped into a garden rather than a hair salon.
The décor leans towards a rustic feel with the use of wood-framed mirrors and table tops, to match the garden theme. I was led to a cozy corner surrounded by hanging tendrils and verdant plants.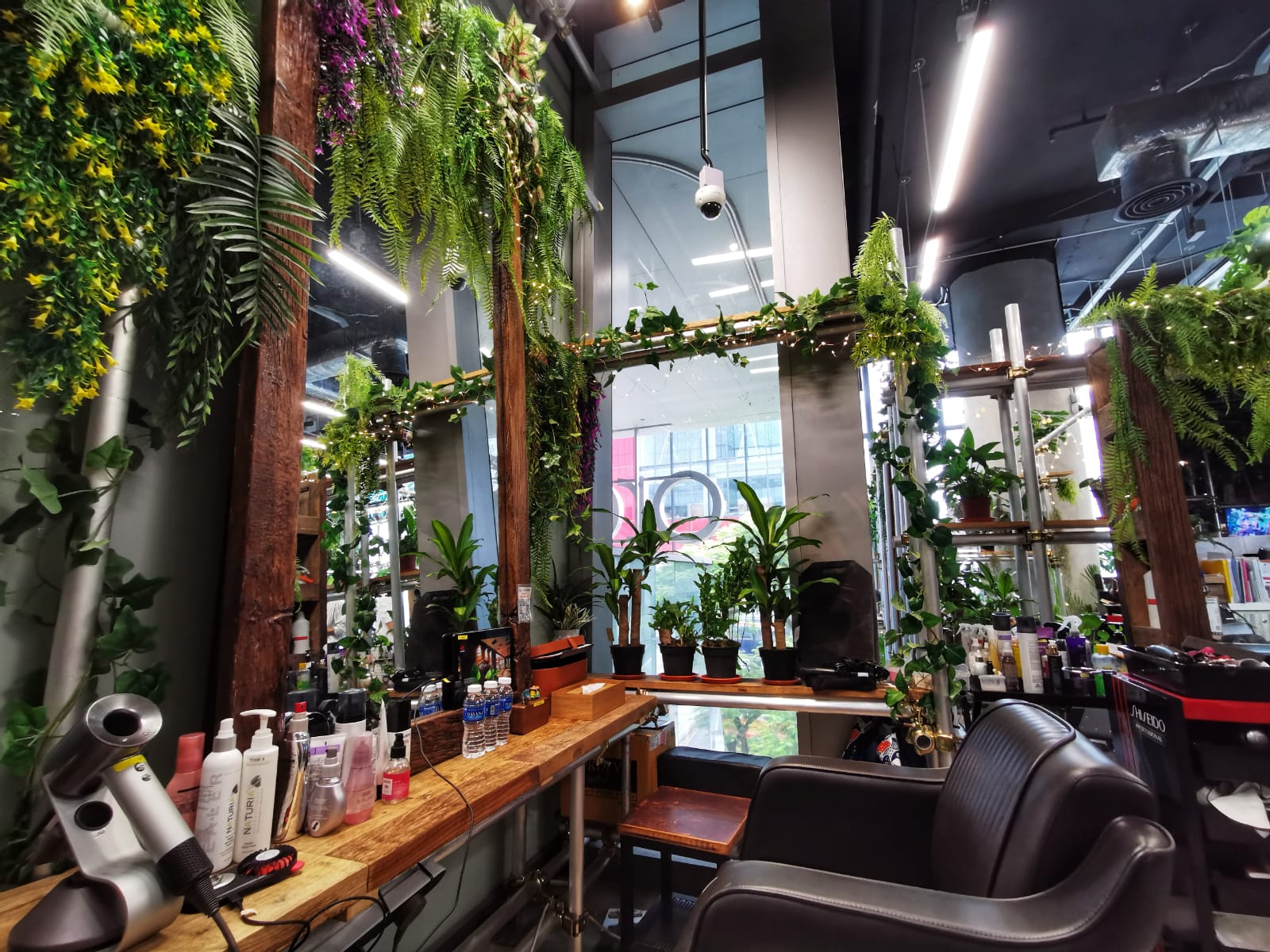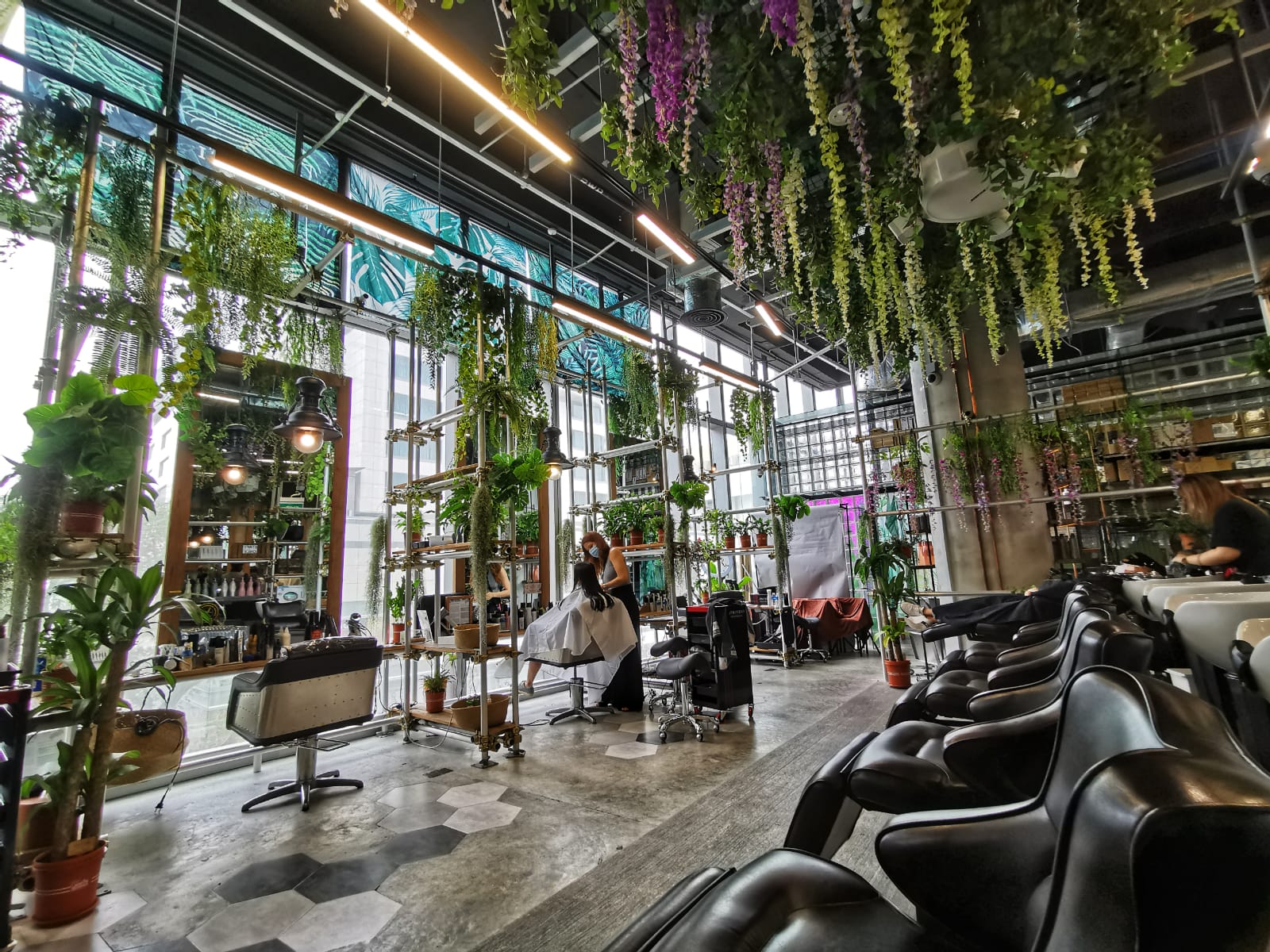 The Korean influence features heavily at Walking On Sunshine. Many of the hair stylists are Koreans and my hair stylist for the day is no exception. She's Luna Kim, the Senior Director Stylist who graduated at the top of her class from the LeeKaja Hair Academy in Korea. Placed in the care of Luna and her friendly assistant Nita, I got started on the Miracle Aqua Treatment (Short S$280, Medium S$300, Long S$320, Extra Long S$370).
The Miracle Aqua Treatment is a seven-step treatment that serves to soften and deeply moisten the hair through the use of numerous premium ingredients, such as Quebec Mountains water, meadowseed oil, shea butter, avocado oil, macadamia nut oil, tocopherol and pyrennoid. The Quebec Mountains water is a precious commodity as it can only be obtained from the Quebec Mountains for only 14 days in a year.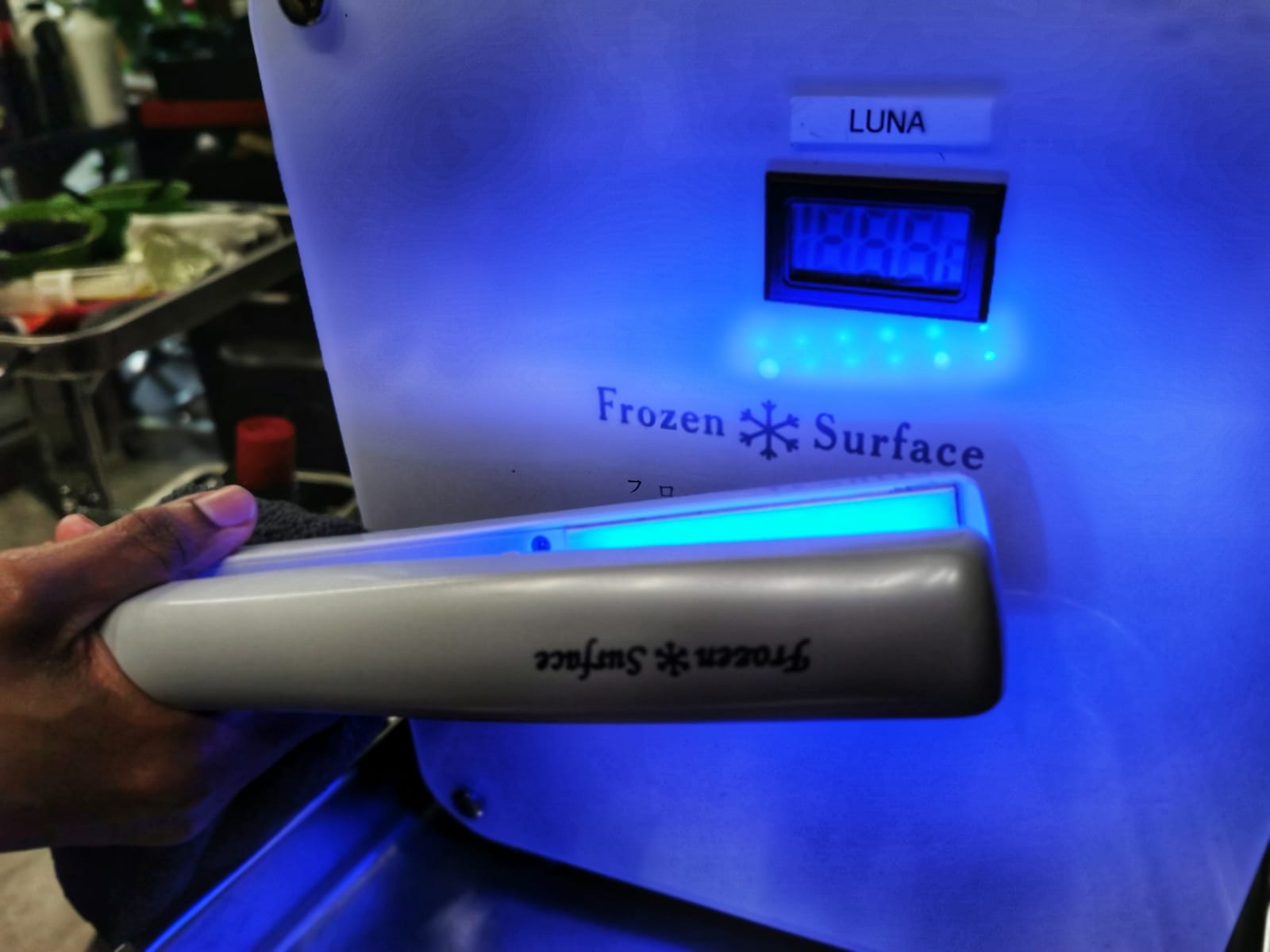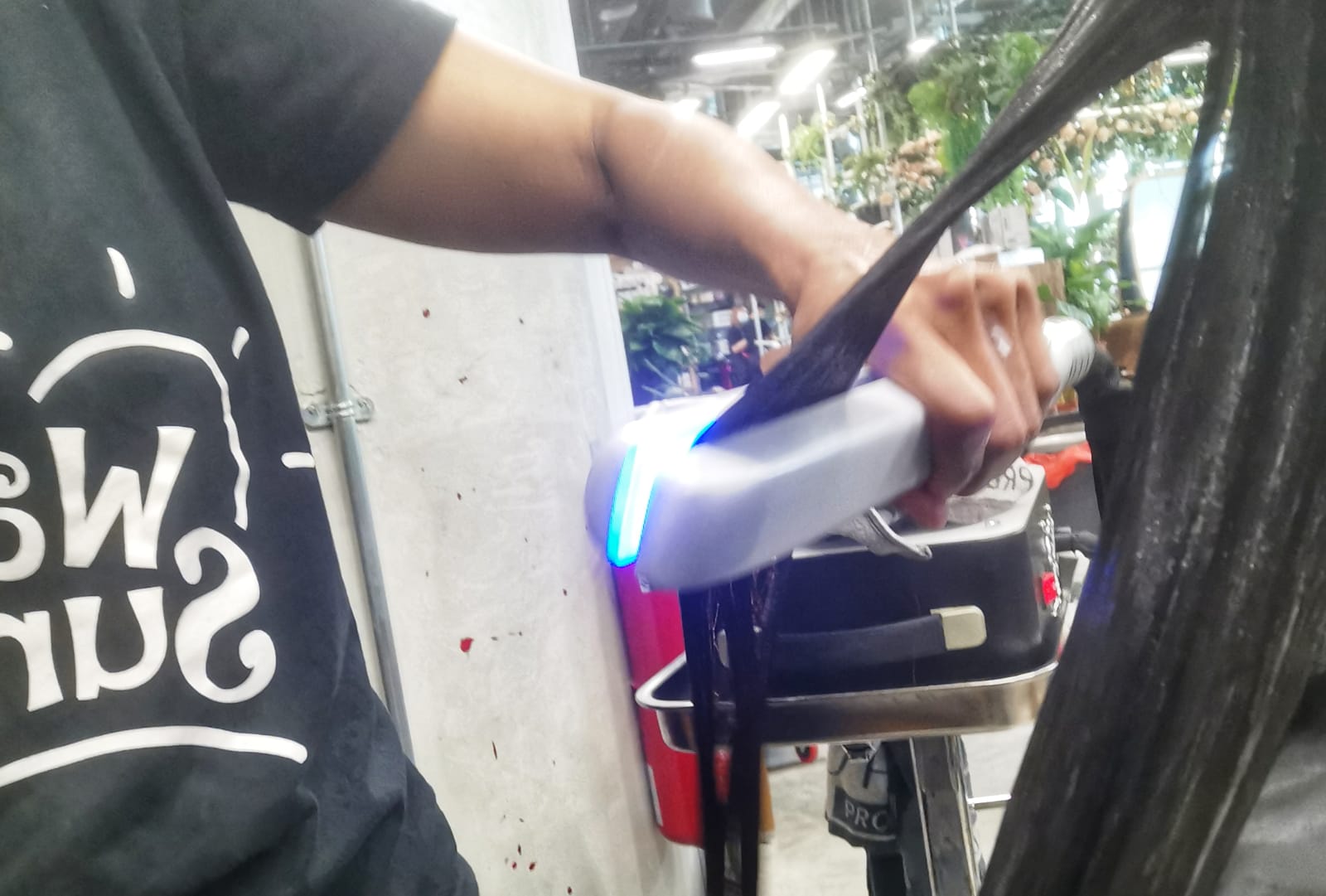 The treatment harnesses plant-based proteins found in the other ingredients to fill up gaps in damaged hair. It also creates a layer of moisture to protect the hair, making it smooth and silky for a long period of time. One of the unique selling points of this treatment is the use of an ice iron. Set at a temperature of around -17°C, the iron rapidly cools the hair at sub-zero temperatures to prevent the loss of amino acids, moisture and nutrients. It essentially locks in the proteins and moisture that has earlier been applied onto the hair as a final step. At the end of the treatment, my flyaway hair looked significantly tamed.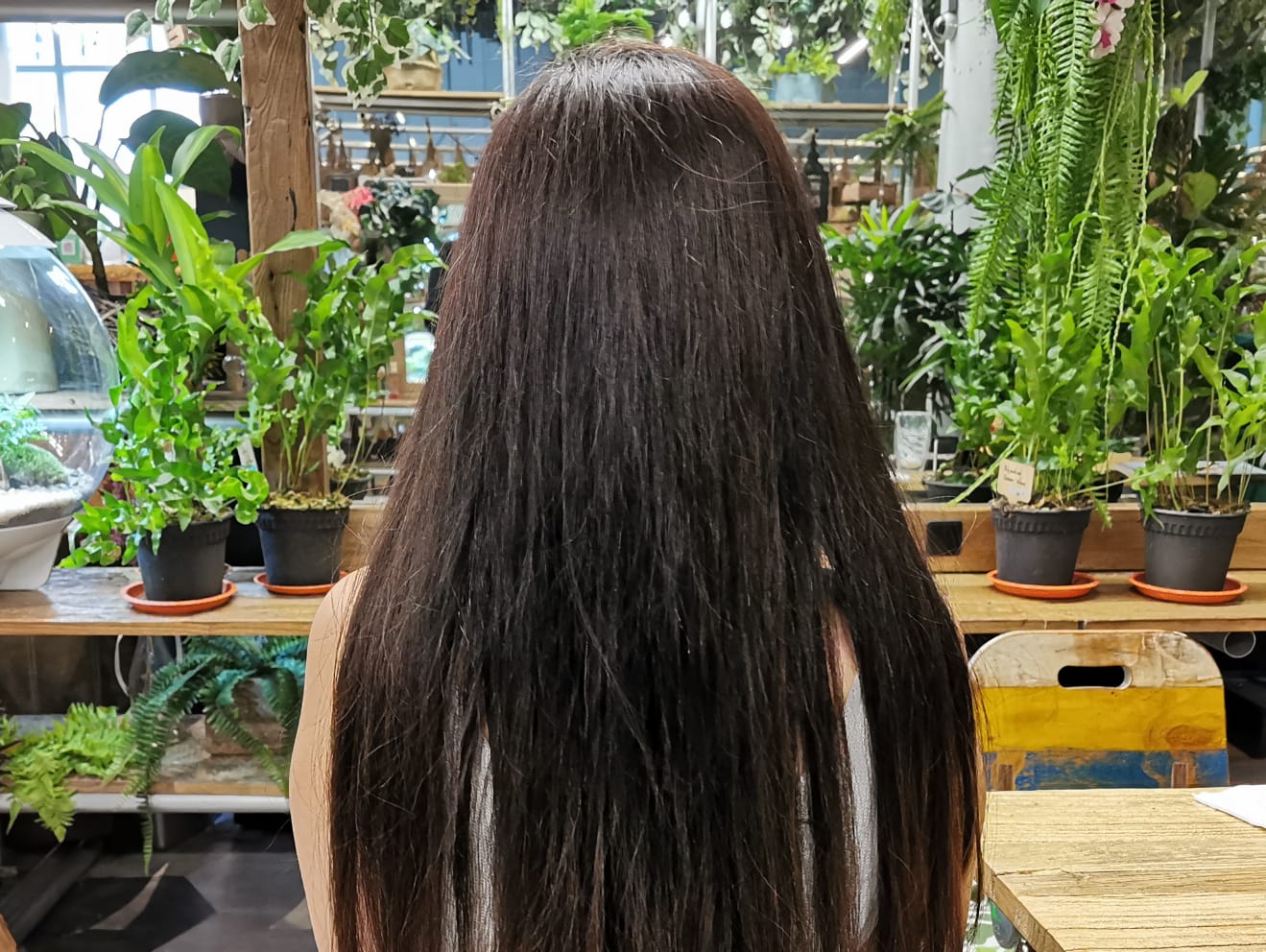 The Café
It helps that Walking On Sunshine has a café for salon customers who might be feeling hungry after a long hair treatment. After I was done with my treatment, I headed over to the ultra Instagram-worthy café section. The café is not limited to salon customers; it is known to be packed on weekends with people who are there simply for the food.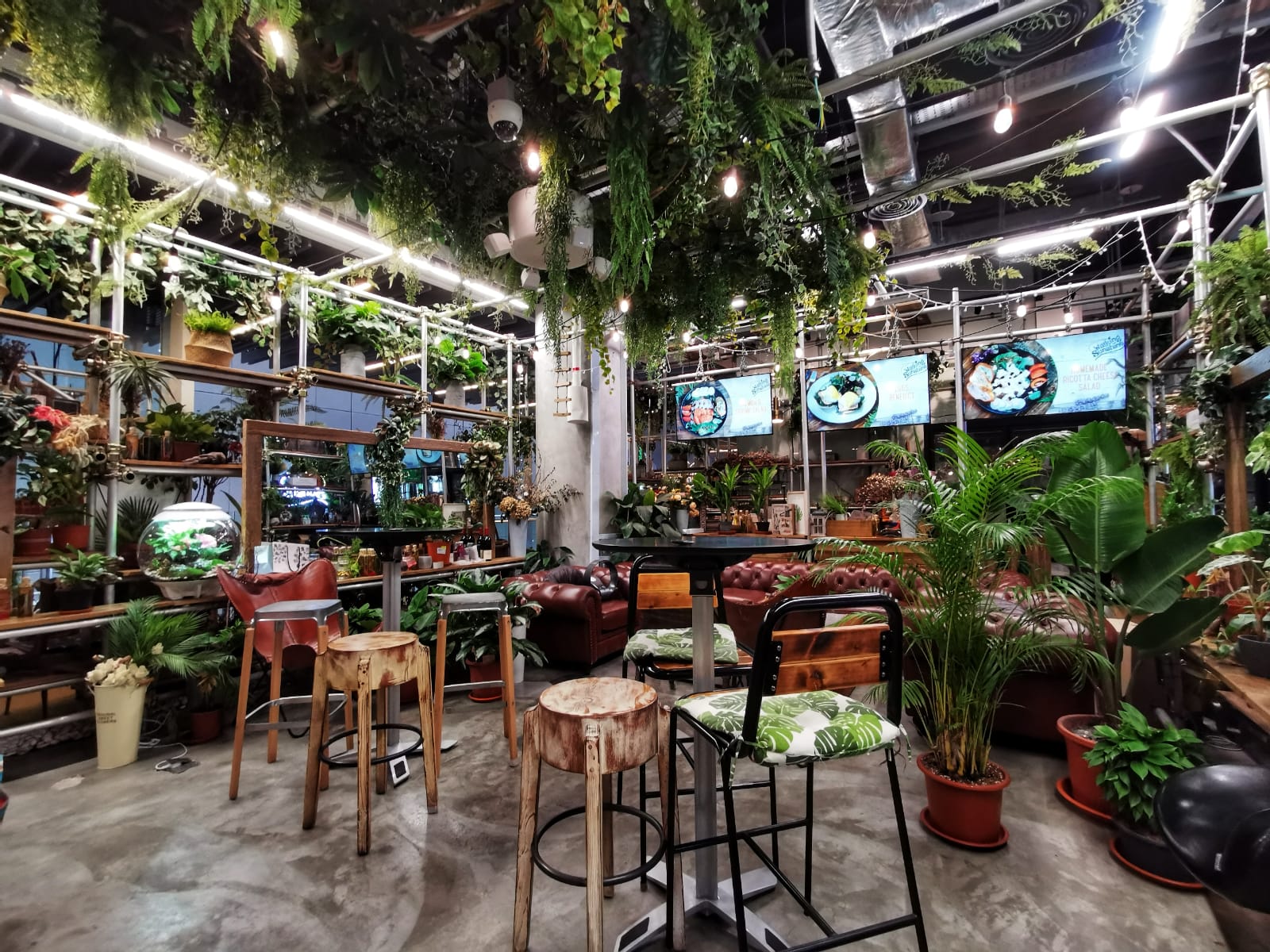 The menu offers typical café fare the likes of pasta, pizzas and protein mains. One item that stood out was the Ginseng Smoothie (S$13), which actually contains one whole ginseng in it. I was half expecting the drink to be bitter as I've known ginseng to be. The smoothie turned out to be pleasantly sweet, thanks to the addition of honey. My empty glass at the end of the meal was testament to how much I enjoyed the beverage.
Going along with the Korean theme, I also opted for the Fried Ginseng (S$15 for one piece). Ginseng is typically used in soups and this was the first time I've seen it in fried form. Walking On Sunshine sources their ginseng from Korea. For the fried ginseng, it's lightly coated and fried with Korean frying powder, paired with honey, cinnamon powder and granola honey almond crunch.
It was with some slight apprehension when I took a bite of the fried ginseng. I expected to be overwhelmed by the bitterness typical of ginseng. Much to my surprise, there was none of that bitter taste; the taste was mild and the texture was like that of potato.
The most popular item on the menu is, however, the Signature Souffle Pancake (S$20.50). Apparently, many customers go to the café just for this dessert. Topped with vanilla cream, mixed nuts and fruits, the pancake is a considerable portion that is good for sharing among two or three people.
Walking On Sunshine is indeed an urban oasis for those looking for a reprieve from the bustling streets of Orchard Road. Find it at 181 Orchard Road #03-07 Orchard Central Singapore 238896.
Salon opening hours: Daily, 10am to 8pm (by appointment only)
Café opening hours: Weekdays – 11am to 10pm; Weekends – 10am to 10pm
Visit Walking On Sunshine's website for more details.