Tsuta, the world's first Michelin-starred ramen eatery known for its clear shoyu and shio broths, has launched its first tonkotsu ramen series in Southeast Asia.  Tsuta Singapore is catering to popular demand here for pork-based ramen broths with its three new pork-based soup flavours—Tonkotsu,  Kurobishio and Mala.
With ramen soup usually high when it comes to the sodium content, it is comforting to know Chef Yuki Onishi has managed to create the umami for these three new flavours without using any MSG or artificial flavourings in his tonkotsu broth. His famous tonkotsu broth actually took him a full year of experimenting to concoct.
I started off trying the lightest on the palate, the Tonkotsu Soba, which is made of premium black pork bones and trotters. This soup is boiled over five hours, with kelp and shiitake mushroom added at the end to enhance the umami. I liked that the soup was fragrant and rich enough, yet retained Tsuta's signature lightness on the palate.
If you like 'mayu', or black garlic oil, the Kurobishio Tonkotsu Soba adds on black pepper minced pork, burnt garlic, fried garlic chips and black fungus mushroom to the original tonkotsu, which lends a woody and, evidently, garlicky flavour. It's a great earthy taste, particularly if you like garlic, which I absolutely love.
The third flavour, which fits in well with the 'mala' fragrant pot rage of the moment, was my favourite. The Mala Tonkotsu Soba builds on the tonkotsu broth, but features a mala oil that is a mix of spices including Sichuan peppercorns, cinnamon, star anise and chilli flakes. With mala-spiced minced pork, crushed peanut and goji berry, the familiar spicy and numbing sensation, with a touch of creamy soup, went down well with the mala fan in me. It also reminded me of another personal favourite–tantanmen, or Dandan noodles, a spicy Sichuan noodle dish which is often topped with a nut paste. A great Japanese-Chinese fusion.
When I previously ate the truffle oil shoyu noodles that was Tsuta's signature dish, I did not have the chance to try any of its side dishes. On this day, I was pleasantly surprised at the range of its menu beyond ramen. In addition to several rice options and the usual steamed and fried gyoza, Tsuta offers fried chicken, salmon salad, edamame and two pork sides which I really liked. The Aburi Niku is made up of marbled pork cubes, barbecued and charred before being topped with an onion sauce. Meanwhile, the Ro-su Char Siu is a cold pork shoulder dish drenched in a buttery sauce.
Tsuta started off in Singapore offering some unique, somewhat niche ramen varieties and I believe it has made a wise decision to now cater to the tonkotsu palates in Singapore by launching the three new flavours. While the pork soup is not as rich and viscous as those of other tonkotsu ramen outlets, the appeal is precisely that—a lighter, balanced soup that is healthier than others, using natural sources of umami without any added MSG.
The variety of Tsuta's current menu also means that it is an ideal gathering place for families and friends who are keen on ramen, but have different taste preferences.  There are options for shio, shoyu, miso and now tonkotsu-based soup flavours, and also options for chicken, duck and pork ramen.
And the flavoured eggs are perfectly done, which wins me over already.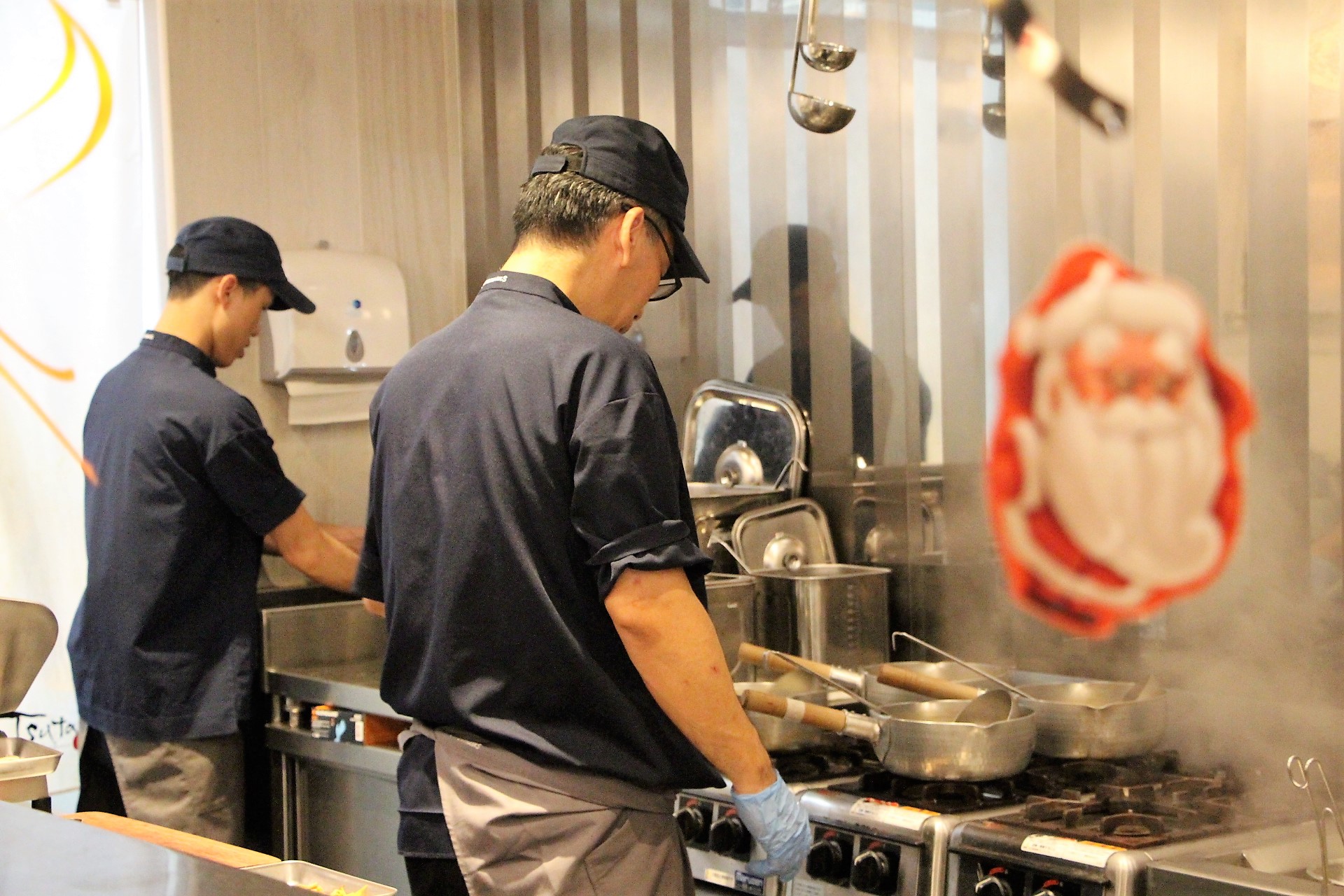 Tsuta Japanese Soba Noodles outlets can be found at Funan Mall, Vivocity, Tai Seng and Jewel Changi Airport.