Nestled in the basement of Sim Lim Square lies Pinball Wizard, the second bar and club concept by A Phat Cat Collective. They previously opened NINETEEN80, a retro arcade bar and discotheque paying homage to the 80s. This new space brings to mind the vintage glory days when the arcade was popular. Stepping in, you'll find multiple pinball machines lining the walls. Take your pick from games like Avengers, Star Wars, Family Guy, Dracula, The Simpsons and Jurassic Park. There's also a table tennis in the middle of the room once you've had your fill of pinball.
Decor
The intimate neon lit interior takes inspiration from the deconstructed elements of the playfield of the pinball machine. Especially striking is the multi-hued arch at the entrance. It embodies the start of the plunger tunnel that will propel you into an immersive night of sweet nostalgia. I also spent some time taking boomerangs in front of admiring the aesthetic merits of the hot pink antechamber. Protip: the pink lends a radiant glow to your skin and perks up your complexion. The loving tribute to the yesteryears was plain to see in the decor. I spotted a lava lamp and admired how the DJ console was done up to resemble a vintage record store, with vinyl records from various eras displayed proudly.
Drinks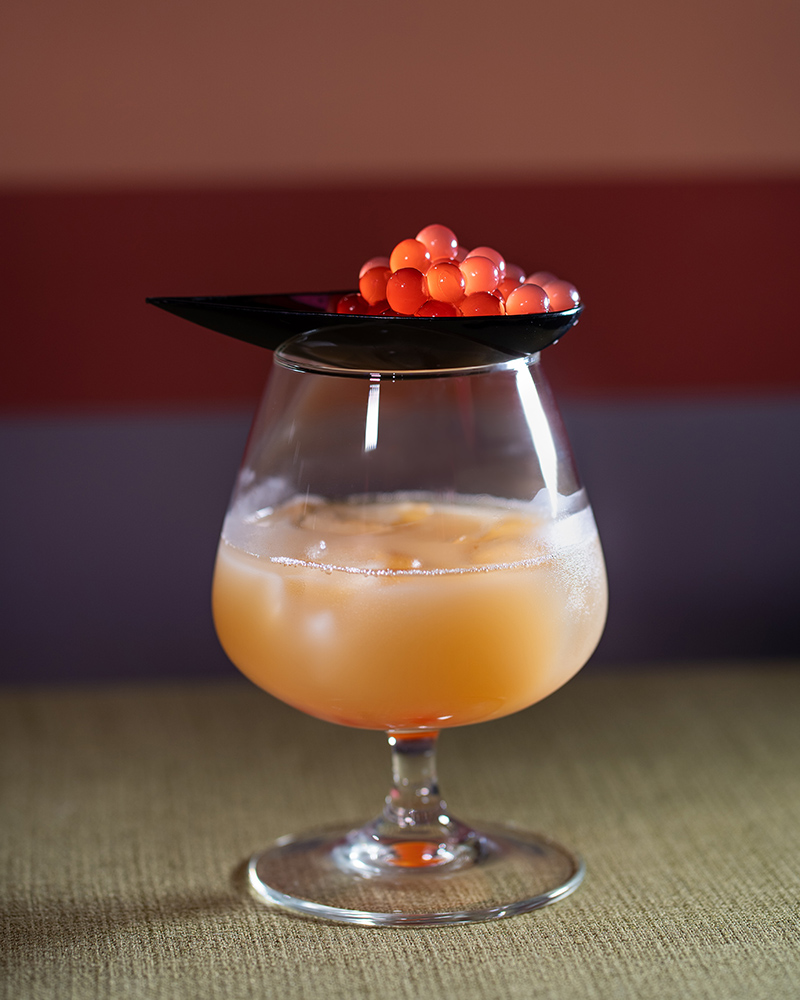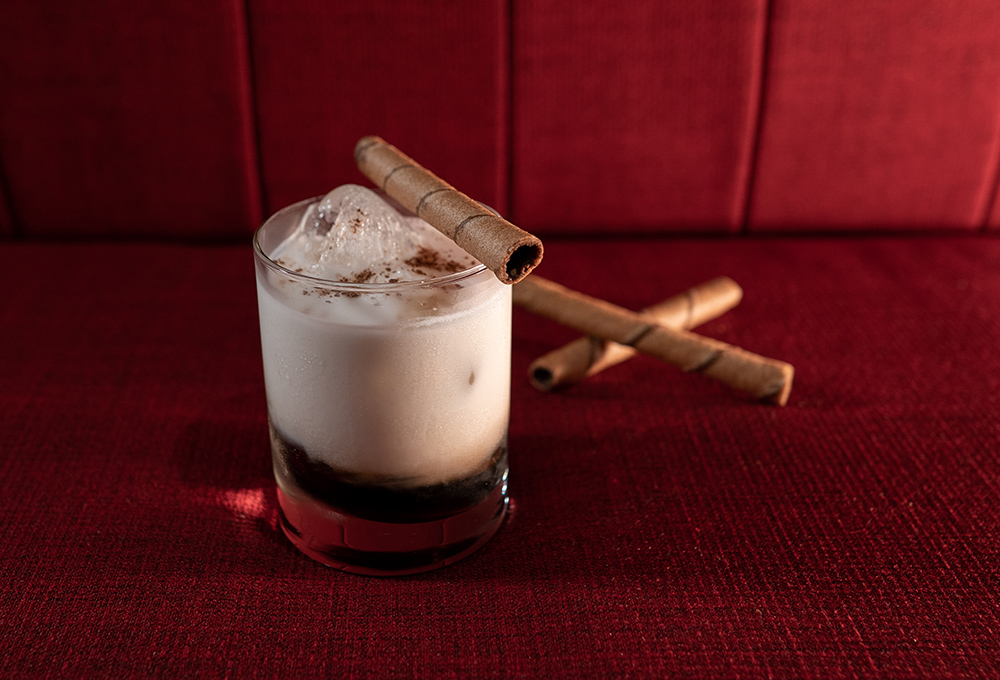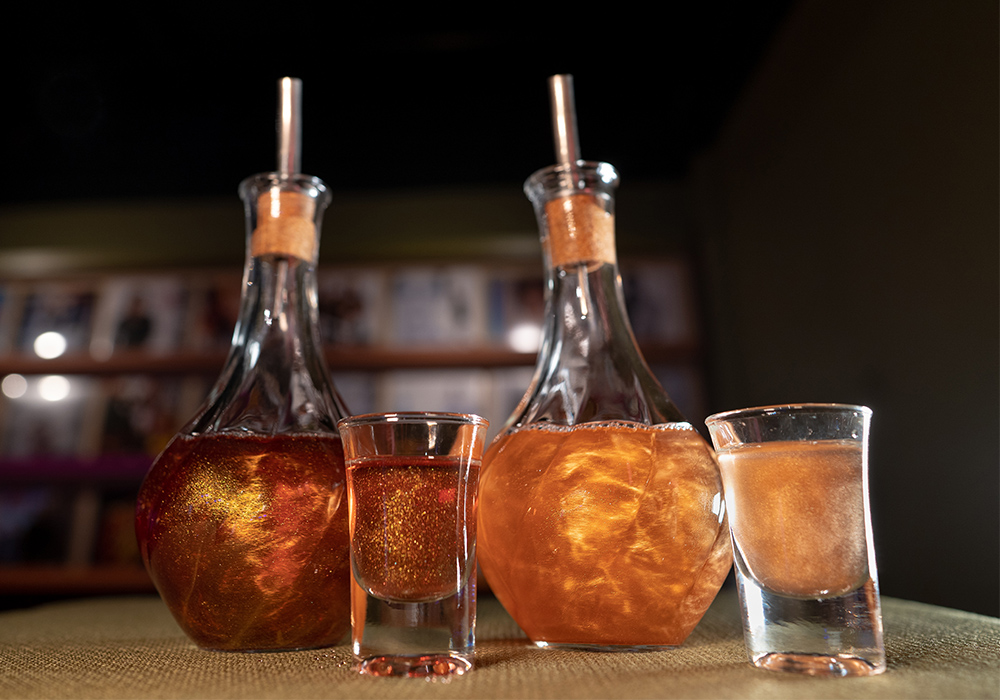 Pinball Wizard's menu is playfully split into two categories: Signature Cocktails and Cocktail Remixes (all S$18 nett). The Signature Cocktails have a cheeky twist which mirror the mischievous nature of the bar. I tried Berry Poppins, a tart and sweet Bourbon and Cloudy Apple juice based concoction with strawberry caviar that literally bursts with flavour.  Meanwhile, the Cocktail Remixes feature delightful reiterations of popular classic cocktails. Their take on the Salty White Russian resulted in a dessert-esque version with salted caramel and lashings of coffee and cacao spiced rum, while the Negroni Spritzer is a lighter counterpart to the original bolder and heavier aperitif. 
Since shooters are the name of the game at Pinball Wizard, they definitely made sure theirs is something special. I was especially enthralled by the Glitter Shooters (S$80 nett for ten shots). Choose from two enchanting brews: Crouching Tiger, a cheery tangerine hued mix of tequila, lychee liqueur and chrysanthemum tea; and Peanut Butter & Jelly, a sparkly swirl of black raspberry liqueur, hazelnut liqueur, vodka and cranberry juice. Under a torch they shimmered like iridescent galaxies captured in a shot glass. I'm happy to report that they taste great too.
Music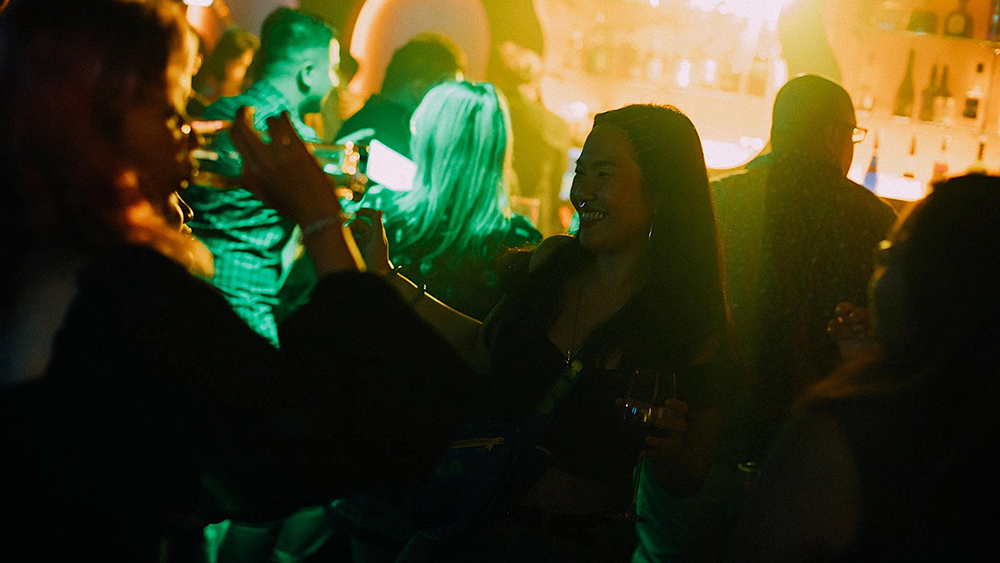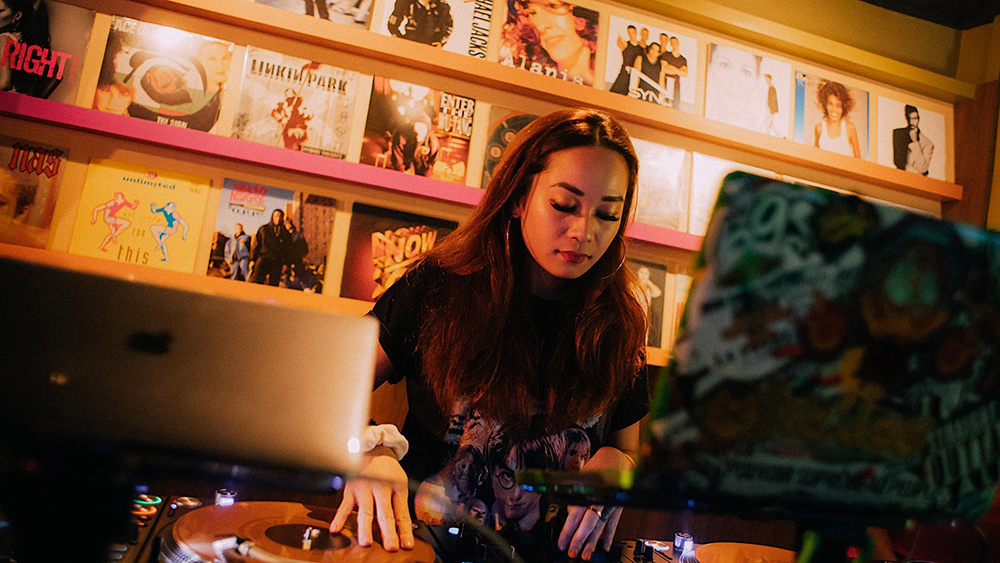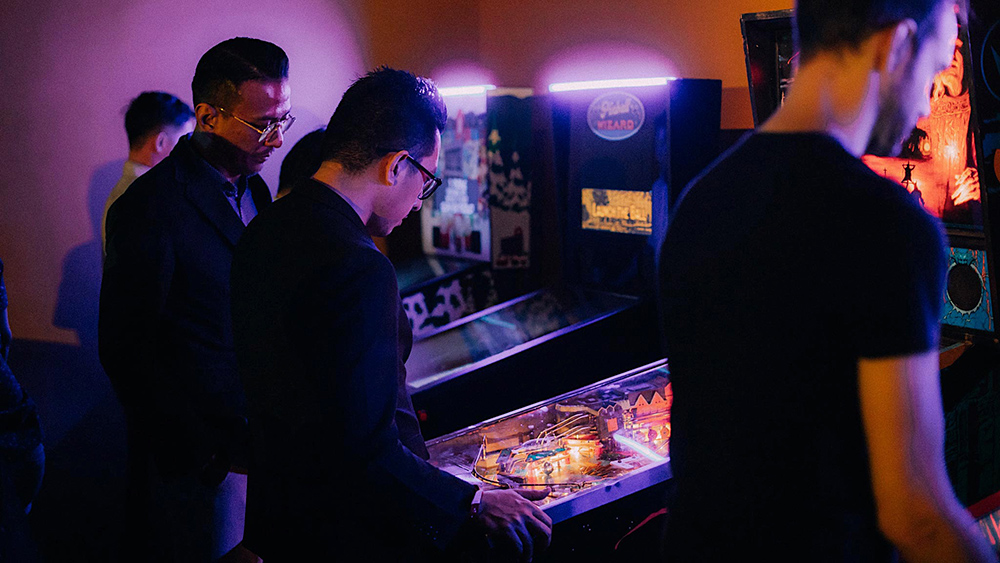 80s and 90s babies who lament the state of music these days will find themselves transported to what was arguably the best era of music. With the likes of Oasis, No Doubt, Natalie Imbruglia and Alanis Morissette being played, I was in my element and found myself obnoxiously singing along with lesser and lesser inhibitions the more drinks I had. In between sips and bad lip-syncing, I mentally filed this place away as a hangout spot to come back to.
As Pinball Wizard metamorphosizes into club mode, a slew of illustrious DJs make up the inimitable roster. Catch ex-Zouk resident and Eatmepoptart stalwart, Weelikeme; Nicolette (Canvas/Empire); ex-Hard Rock Café resident, Bucko; as well as NINETEEN80's Ollie'des, YA5TH and Bobos. Let the resident DJs set the soundtrack to your night with a crowd-pleasing mix of 90s to current hits ranging from Pop, Rock, Hip Hop, R&B and Alternative and Dance. Weekly themed nights throwback to treasured genres of the 90s'. Wednesdays celebrate rock and alternative nights with Rock n' Rolla, and on Thursday ladies' nights, Tilt, Hip Hop veterans Ollie'des and YA5TH churn out tunes from the golden ages of Hip Hop.
You oughta know, Pinball Wizard looks set to become one of the hottest locations to have the time of your life at. 
Pinball Wizard
Sim Lim Square (Entrance facing Prinsep Street)
#B1-29, 1 Rochor Canal Road
Singapore 188504
Reservations & Enquiries: +65 8189 1971 | [email protected] |
Pinball Wizard Opening Hours:
Tuesday & Wednesday: 6pm to 1am
Thursday & Friday: 6pm to 3am
Saturday: 6pm to 4am
Music & DJ Entertainment:
Wednesday (Rock & Alternative): Rock n' Rolla
Thursday (Hip Hop/R&B/Ladies' Night): Tilt
Friday (90s – current): Flip-o-rama
Saturday (90s – current): Hi-Score