I have lost count of the number of Cirque du Soleil shows I have seen. Most were relatively fine except for the torture of a Toruk that I am still reeling from since last year. Now, none of the Cirque du Soleil shows were mind-blowing enough to leave a deep positive impression on me. That is, until Kurios.
Directed by Michel Laprise, Kurios – Cabinet of Curiosities is French Canadian Cirque du Soleil's most acclaimed touring show. It features an international cast of 47 artists from 17 countries. The whimsical steampunk-themed show is set in the latter half of the 19th century and traces the steps of a mad scientist, otherwise known as the Seeker, as he searches for a hidden world. As he gains access into the alternate universe, times stop and suddenly, a group of otherworldly characters descended upon the scene.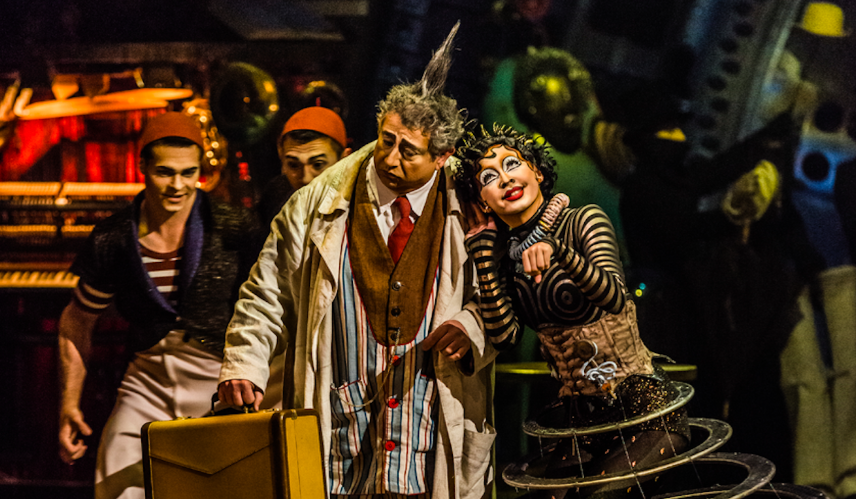 Kurios throws up the usual array of jugglers juggling things, muscled men flying through the air, contortionists in colourful costumes. Pretty much the usual acts you would expect from Cirque du Soleil. However, "Kurios" manages to meld all of these acts with a flair that seems more exotic, vibrant and varied, such that I would not go "oh yeah, seen that". It seemingly pays homage to classic circus acts in its own way.
Take for instance, what would have been a traditional balancing act was given a fresh take in "Kurios" via a mad dinner party setting in which chairs are piled on. Concurrently, a mirror image of the same scene descends from the ceiling, creating a surreal effect.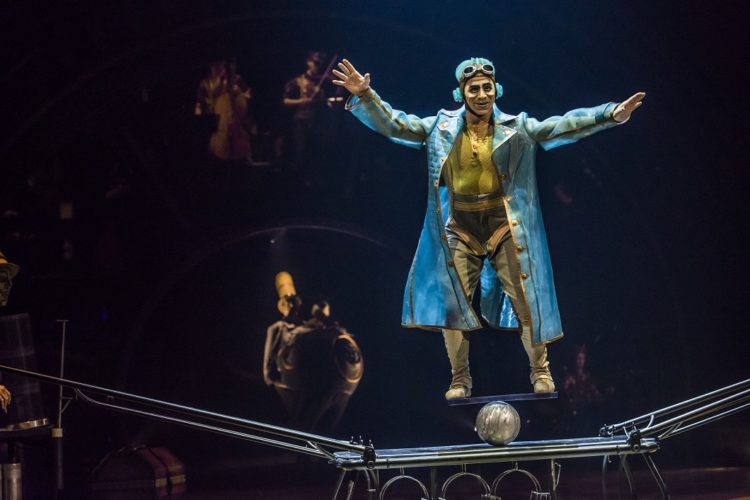 The props, setting and costumes were a feast for the eyes. The overall setting felt like a cross between Alice in Wonderland and The Wizard of Oz. The transitions between each story were cohesive and did not feel disconnected in any way. All the performers were fluid in their movements, even in that rare moment of folly by one particular performer in one of the acts.
There is something about "Kurios" that draws you completely in its colourful and incredible world, to the extent that you'd forget momentarily the real world outside of the Big Top. When the show ended, it made me wish I didn't have to face the harsh realities outside.
---
WHAT: Cirque du Soleil's Kurios – Cabinet of Curiosities
WHEN: 6 Jul to 18 Aug 2019; Tues – Fri: 4.30pm, 8pm; Sat: 4.30pm, 8pm; Sun: 1.30pm, 5pm
WHERE: Under the Big Top, Bayfront Avenue, near Marina Bay Sands
TICKETS: Tickets start from S$95, plus a S$4 booking fee, and are available via Cirque du Soleil and SISTIC.