Halloween season is upon us — a time when all things creepy and spooky come out to play! At Universal Studios Singapore's (USS) annual Halloween Horror Nights (HNN) scare fest this year, the theme brings out a manifestation of seven ghouls spawned from mankind's seven deadliest sins: Cruelty, Deception, Manipulation, Malice, Narcissism, Obsession and Perversion – collectively styled "The Sinisters". These seven netherworld denizens roam freely, terrorising their unfortunate human charges but are always keen to take a selfie.
So get ready, steel yourself and join the petrifying party with your family and friends.
Bring It On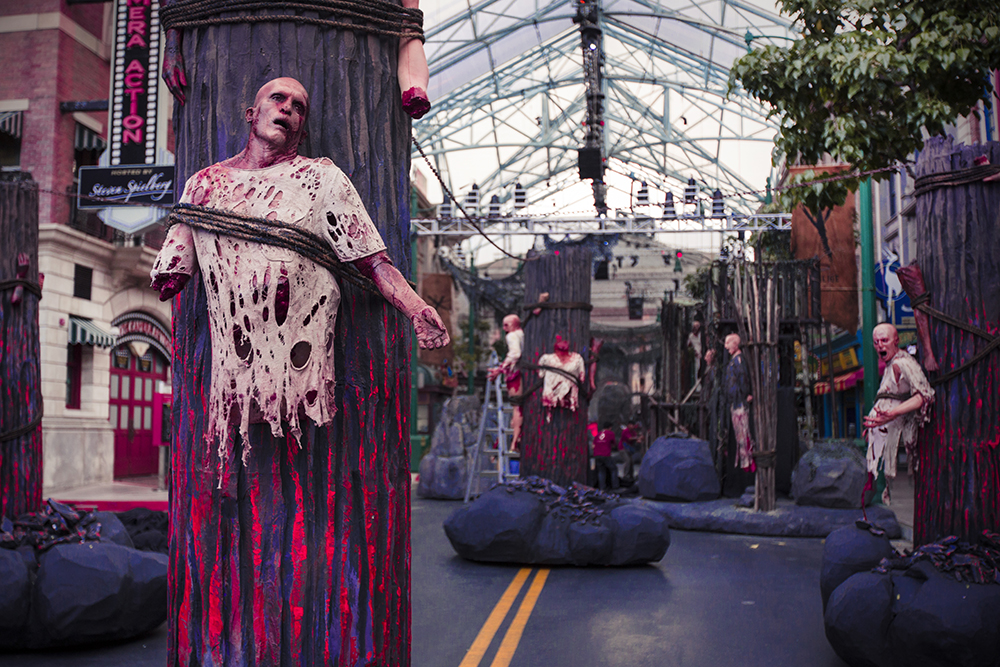 With five unique haunted houses, two terrifying scare zones and two killer live shows, HHN7 is Southeast Asia's most terrifying Halloween event. Each horror house is painstakingly created to whisk you away to another world and the experience is shockingly immersive. Take a closer look at what's in store:
Death Mall takes you through a hellish version of every Singaporean's favourite pastime. Familiar scenes of shops, restaurants and a cinema are recreated in the fictitious Southpoint Mall which has, unfortunately, collapsed on itself. Scenes of destruction, death and several depraved survivors greet you at every turn.
Make The Cut recreates the cut-throat world of showbiz where aspiring starlets are only too willing to sign away their lives for a shot in the spotlight. The killer idols of 'Gore-Pop' continue to gyrate and pump out songs way after their expiry date.
TERRORcotta Empress brings you to the Empress' den of death. Spurned lovers line the floor headless and limbless, still twitching and bleeding while her hellish hand maidens burst out from their coffins unexpectedly, shrieking like banshees. This Chinese, period-themed attraction is lavishly designed, from the opulent robes to a recreation of a terracotta warrior filled crypt.
HEX is where you wander the subterranean lair of the Midnight Man. This voodoo witch doctor wields curses, charms and dark enchantments to extract the souls of the living. As you journey through depictions of unholy rituals, the Midnight Man and his disciples are hot on your heels.
Inside The Mind explores the twisted psyche of a madman. Inventive lighting and special effects recreate the memories and motivations of a deranged murderer. You emerge feeling a little loopy yourself.
Zombie Laser Tag is hands down the best experience of the lot. You are given a laser gun to do battle with the zombie hoard. For once, you do not have to a scared little participant running through the horror house. Well, you WILL be running as the gun only temporarily incapacitates the zombies, but at least you get to dish out some payback.
Scare Zones – Happy Horror Days and Pilgrimage of Sin are open-air areas with winding paths that lead you through devilish scenes and introduce you to diabolical characters like the skeletal Father Time.
Stage Shows – Slit Face Girls and Laboratorium showcase graduates from Gore-pop school, The Slit Face Girls, hitting all the hellish high notes while the latter features a mentally disturbed doctor on a warped crusade to find a cure for the bubonic plague.
Mother of All Horror Houses
It is with good reason that Universal Studios Singapore's HNN is one of the most highly anticipated Halloween celebrations in Southeast Asia. The scale and complexity of the entire set up are without equal. Two years ago, they took the bold step of localising the event, tailoring the scare theme to make it familiar to regional audiences. After all, what is scarier than bringing to life the native boogeyman that kept you up at night as an innocent child?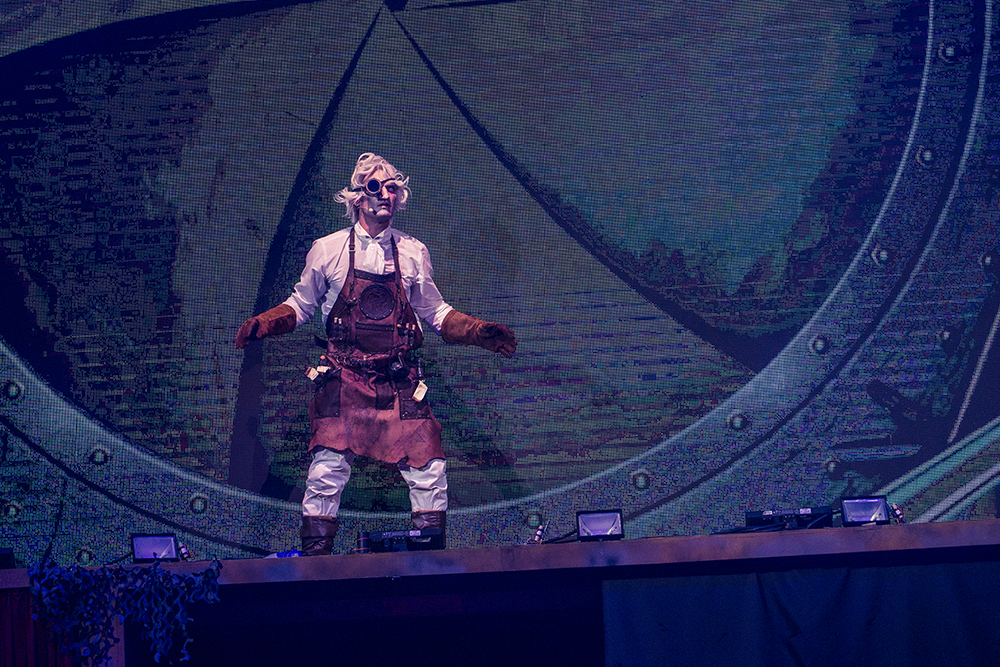 It's hard to keep a good act fresh but the team at USS pulled off a hat-trick this year. The idea to incorporate laser-tag into the menagerie of menacing exhibitions was pure genius. Bringing the spectator right into the thick of the action and eliciting a fight or flight reaction is an evincing testament to a mastery of scare tactics gained from seven years in the business.
Halloween Horror Nights is open on weekend nights (Friday, Saturday and Sunday) from now till 29 Oct 2017 at Universal Studios Singapore. Purchase your tickets here.
Opening hours: 7.30pm – 1.30am on 14, 21, and 28 Oct 2017, and 7.30 pm – 12.30 am on 13, 15, 20, 22, 27 and 29 Oct 2017