Be it making homemade fruit masks or rinsing your locks with apple cider vinegar, many of us have tried natural beauty solutions on ourselves. But beyond the common tried-and-tested ingredients, you might want to look to the unassuming sugar cane to brighten your skin.
Founded by Singaporean Lily Kew, Sugar K Organic Peel Bar uses glycolic acid naturally derived from sugar cane to rejuvenate your skin in less than 20 minutes. Yup, perfect for those busy bees who are always strapped for time.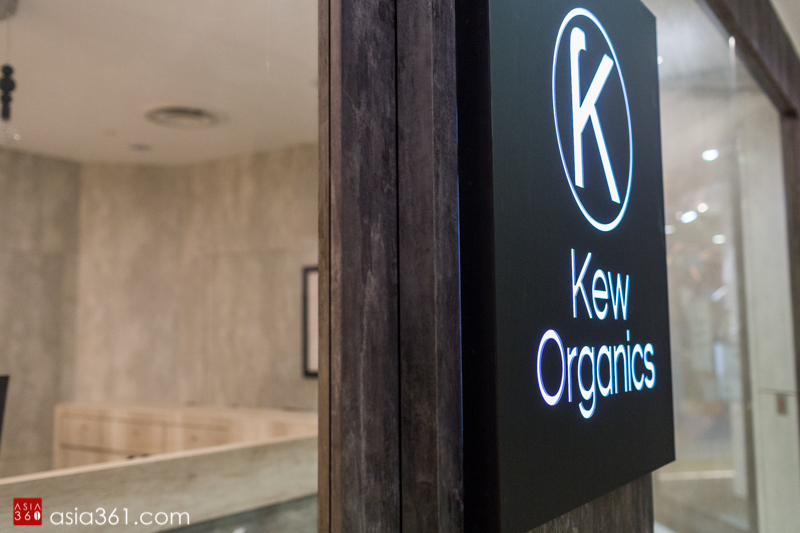 When I hear of acid facial peels, I am naturally wary. After all, we've all heard of horror stories of how some people got their skin burnt with peels. But given my recently found obsession with natural products, I decided to give the Sugar K facial peel a shot.
The process of a Sugar K facial peel is simple, and it is literally done at a counter bar. My therapist Jasmine started by cleansing my face. A tray of Kew Organics products was placed in front of me. Using a brush, Jasmine then proceeded to apply the liquid sugar cane peel on my face and left it to work its magic for 15 minutes. I was told some people might experience a bit of sting, and I did get some tingling sensation on my face.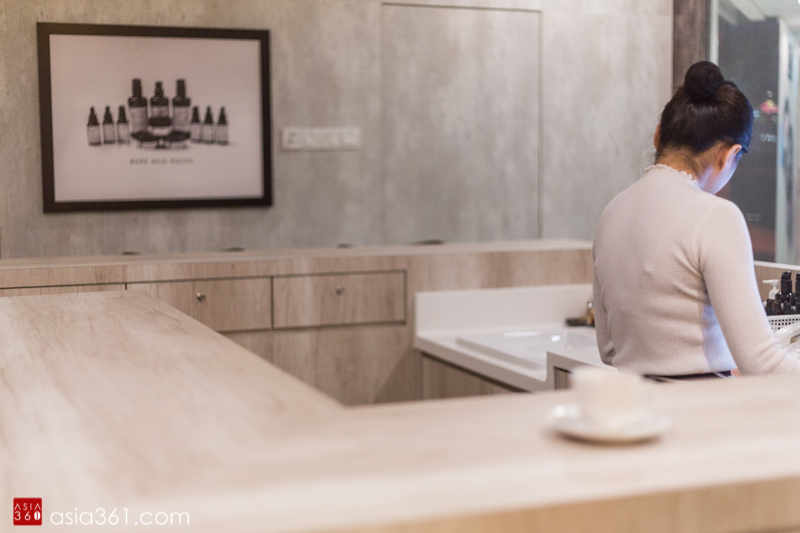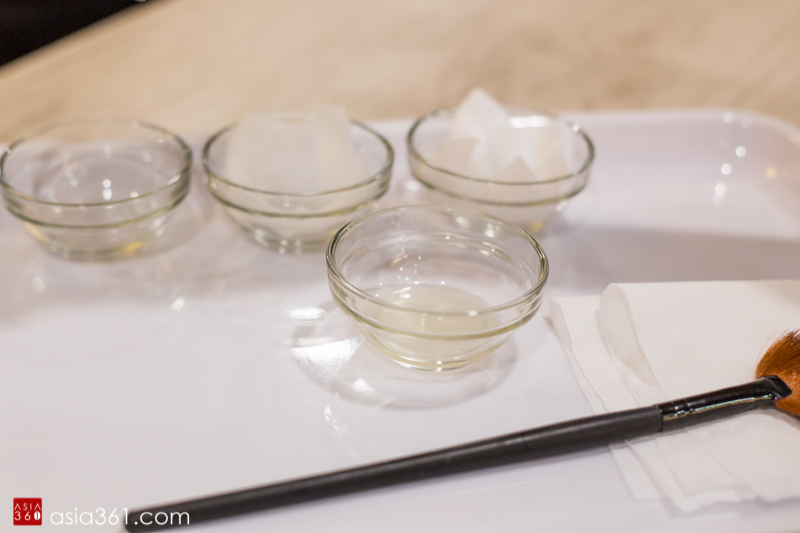 The sugar cane peel is made up of glycolic acid, which is one of the most beneficial alpha-hydroxy acids (AHAs) around. It has the ability to penetrate the skin cell walls to trigger more collagen production and plump up your skin. At the same time, the peel works to exfoliate the skin, and remove dead skin cells and excess sebum. In the long run, the skin texture improves with a radiant glow.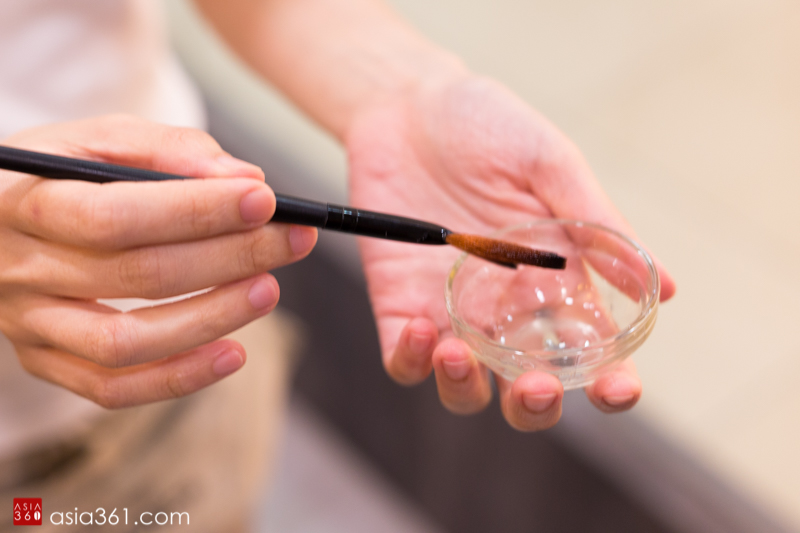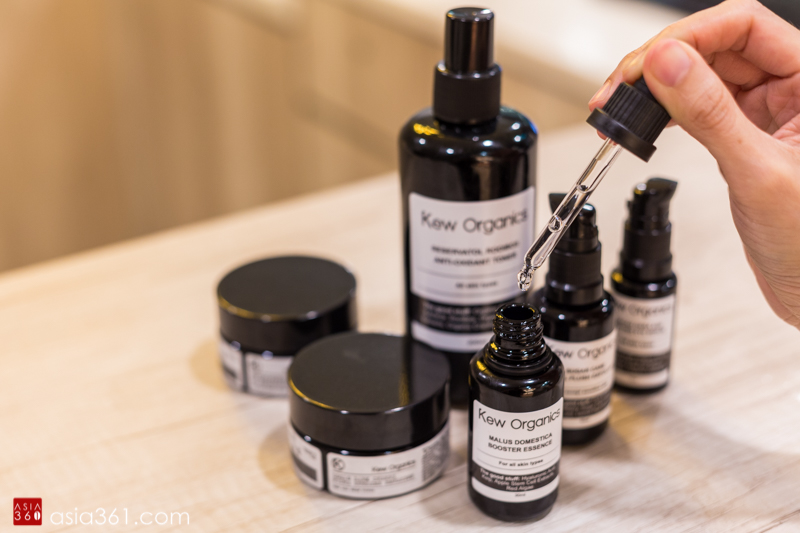 All too soon, the 15 minutes was up. Jasmine applied some lotion to neutralise the acid and immediately, that tingling sensation disappeared. My nose turned a bit red immediately, but the redness disappeared after a few minutes. Jasmine then pampered my face with more natural goodness: a reservatol rooibos anti-oxidant toner, a Coq10 dark cherry emulsion, a hyaluronic concentrate apple serum, and a sugar cane exfoliant. And voila, I was good to go.
Granted, I have always had good skin, but my skin did appear to take on a new glow a few days after the Sugar K peel. The skincare products I use seemed to get absorbed better too. On some days, I even found the courage to step out without using foundation.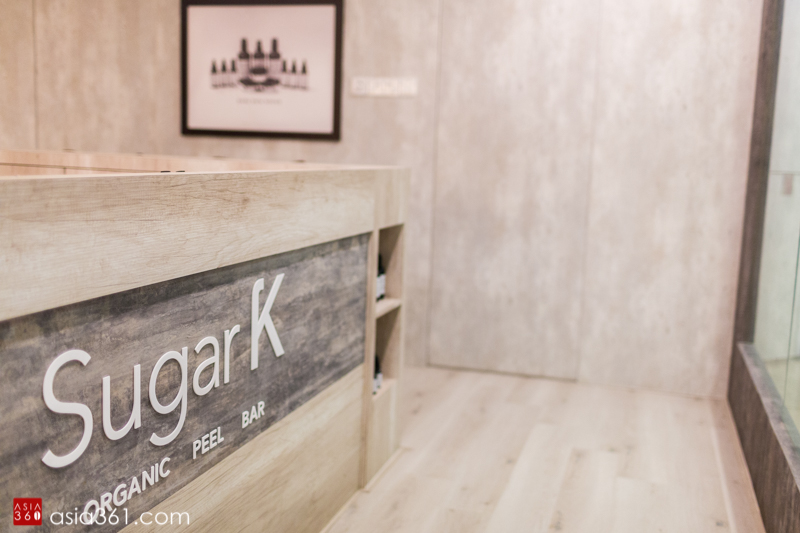 The Sugar K facial peel is priced at S$55 per peel, or $425.40 for a package of six treatments and some take-home products.
Sugar K Organic Peel Bar
6 Eu Tong Sen Street
Central #03-83
Singapore 059817
Tel: +65 6904 4161
Opening hours: Mon to Fri – 11am to 9pm; Weekends – 10am to 8pm