"This is really luxurious!" gushed a fellow magazine editor who was travelling together. She was referring to Genting Dream, the flagship cruise liner of Genting Hong Kong's premium cruise line brand Dream Cruises.
We, along with several other media from different countries, were on board Genting Dream for a 3D2N fly-cruise, having flown into Hong Kong from Singapore that day. Billed as the first-ever Asian luxury cruise liner, the 18-deck 335-metre Genting Dream was an imposing sight as we boarded the massive vessel from Kai Tak Cruise Terminal in Kowloon, Hong Kong.
I wasn't able to verify how truly luxurious Genting Dream is, compared to other cruise liners. After all, this was my very first cruise experience.
Checking in
I had to admit — I was disoriented throughout the processes of clearing the immigration to boarding the liner. The situation was a tad chaotic and I simply followed the crowd blindly. Things, however, got better once we were on board the Genting Dream. Numerous cruise staff were on hand to direct guests to their rooms.
I took the lift to Deck 9 where my room was. As I dragged my luggage across the carpeted floor passing by room after room, I slowly realised my room was at the end of a very long corridor that seemed endless. God must have heard my weary huffing and puffing because a crew member appeared out of nowhere like a knight in shining armour and said, "May I help you with your luggage, M'am?"
I more than gladly tipped over the handle of my luggage to him.
Abode aboard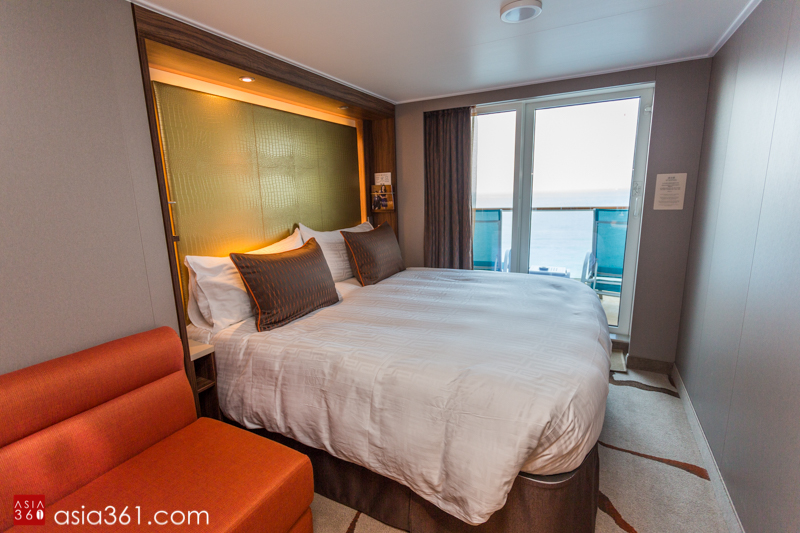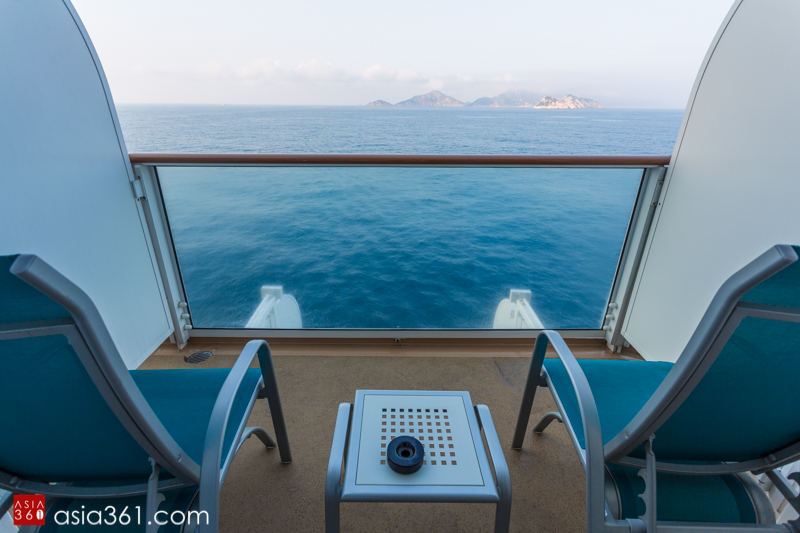 While not luxurious by hotel standards, my Balcony Stateroom was more spacious than what I had expected. I could move about fairly freely, even though the room size is 20 sqm. The room comes equipped with what you'd expect from a typical hotel – bathrobes, bedroom slippers, flat-screen TV, coffee-making facilities and a mini bar. And with a private balcony and two lounge chairs, I certainly was not complaining.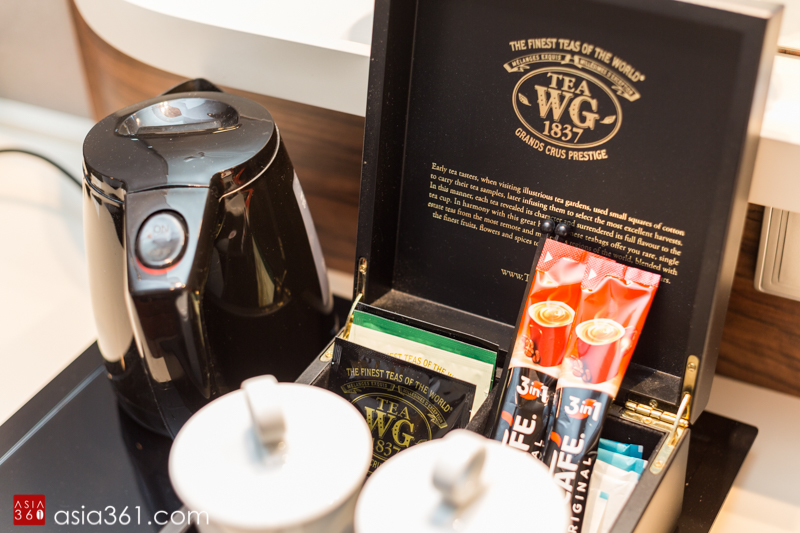 The en-suite bathroom is compact, reminiscent of the typical bathrooms I have seen in many Japanese hotels. A set of Salvatore Ferragamo toiletries and Etro soaps lends a touch of luxury to the otherwise bare but squeaky clean bathroom.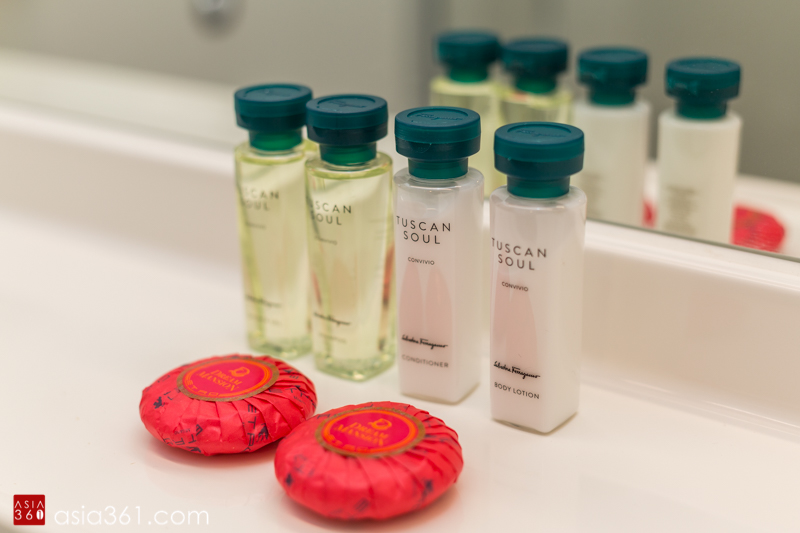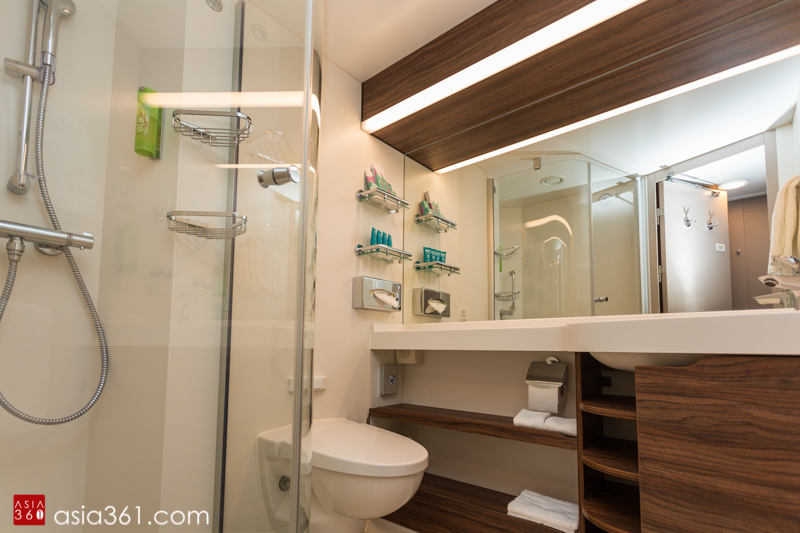 Eat till you drop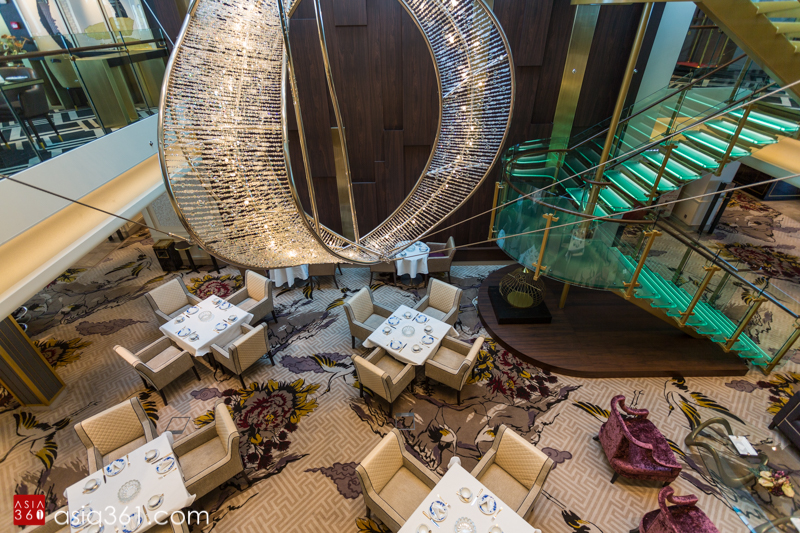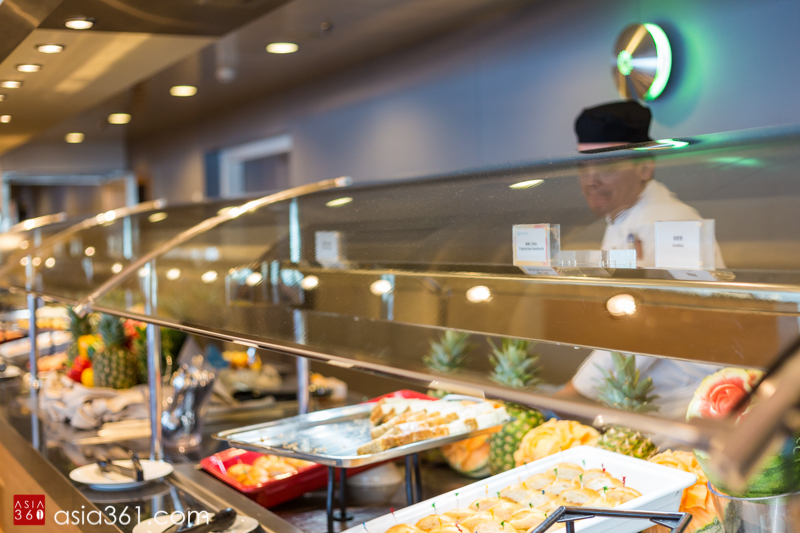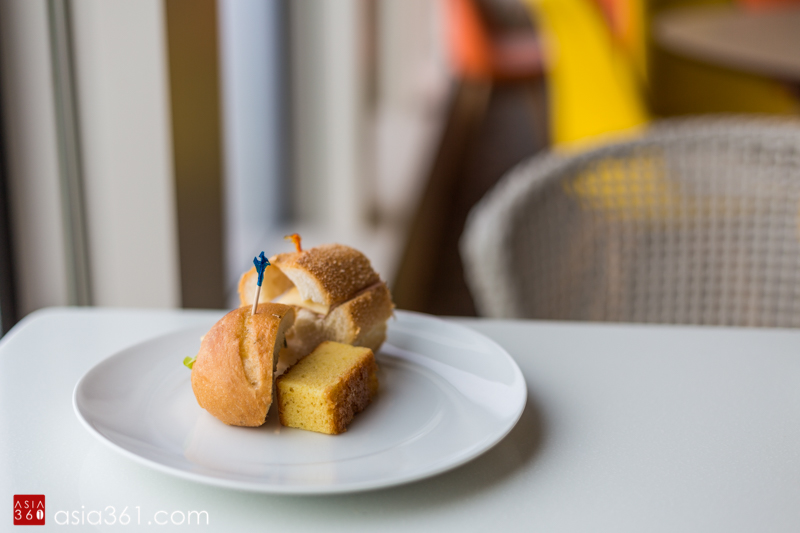 Genting Dream offers a plethora of dining options, including Hot Pot (outdoor hot pot), Umi Uma (Japanese cuisine), Blue Lagoon (casual street hawker food) and more. For those looking for a tipple, you can take your pick from Johnnie Walker House, Penfolds Wine Vault, Humidor cigar lounge, Mixt cocktail bar and Bubbles champagne bar. To be more precise, that's 35 restaurant and bar concepts on board.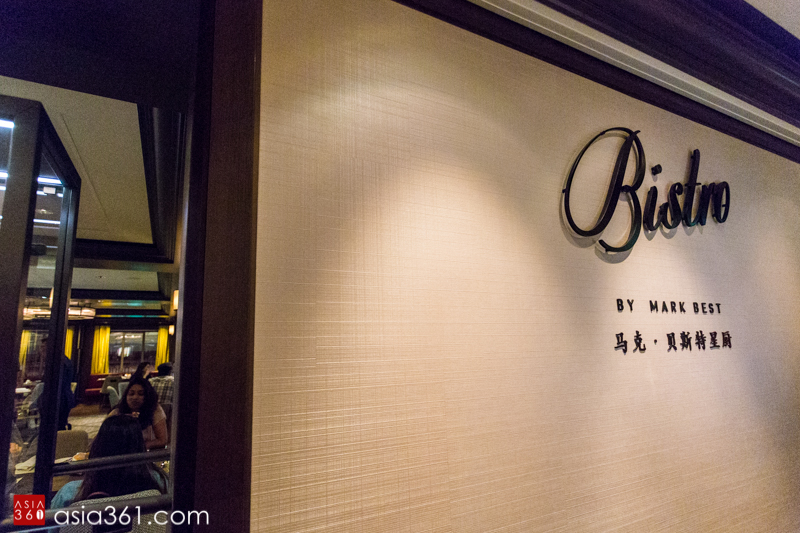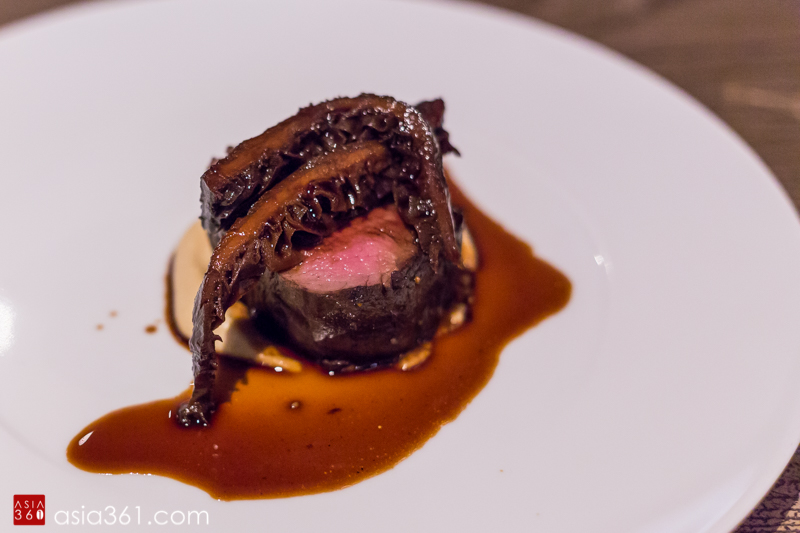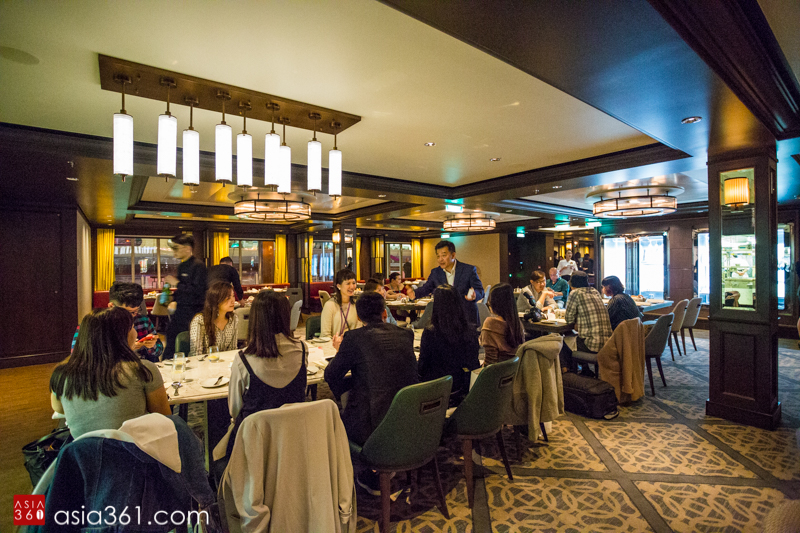 However, the most noteworthy of all is probably Bistro by Mark Best, a restaurant by internationally acclaimed Australian chef Mark Best. Serving contemporary Western cuisine with Asian-inspired flavours, Bistro is also the Australian celebrity chef's first restaurant at sea. The 219-seat restaurant includes a 'Grill' al fresco dining area and an eight-seat 'Chef's Table' private room.
Breakfast is an affair to look forward to on Genting Dream. Complimentary buffet breakfast (so are lunch, tea breaks and dinner) is provided at The Lido, which offers a great view of the sprawling sea. But, I would recommend going to Dream Dining Room for a sumptuous (and also complimentary) dim sum breakfast.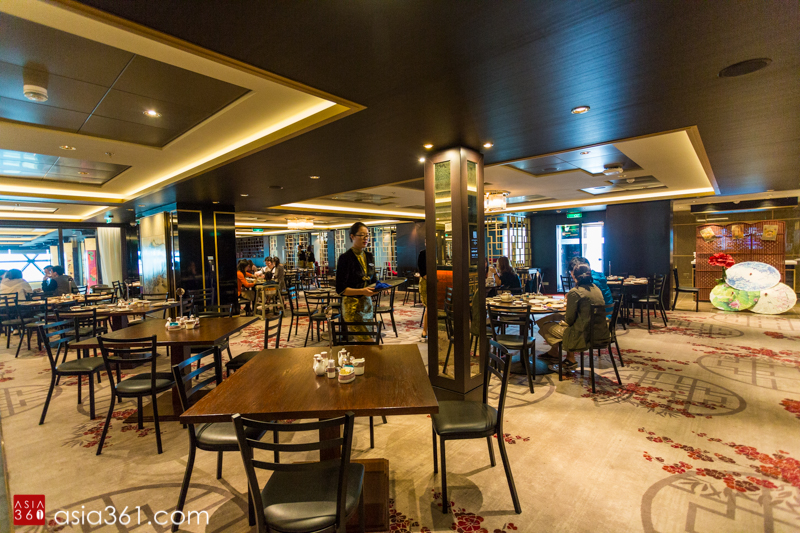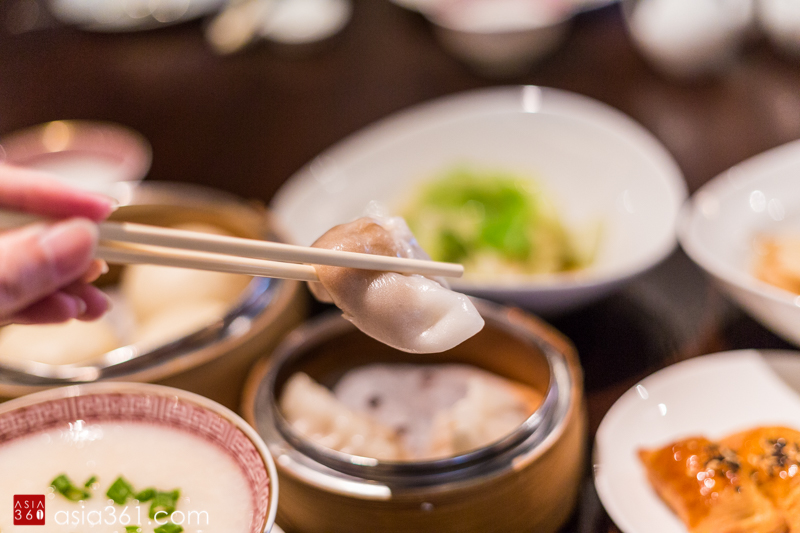 Breakfast at Dream Dining Room is a set menu of dim sum fare, which changes every day. While I was not able to choose the dishes, I could order more servings of any dish in the set menu. The atmosphere was much like what you would see in a Hong Kong dim sum restaurant, particularly so when the morning crowd poured in and you hear people chattering in Cantonese. As I yum my Chinese cha, I secretly wished to see staff pushing a trolley full of piping hot dim sum in bamboo steamers.
Play, play and more play
For the uninitiated, Genting has acquired ZOUK, Singapore's iconic club, some time back. And it has brought the ZOUK experience to the oceans with ZOUK and ZOUK Beach Club on Genting Dream.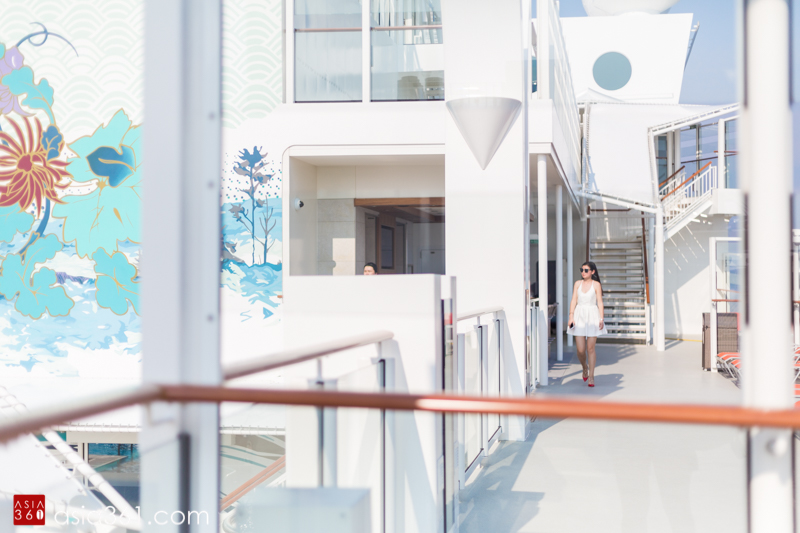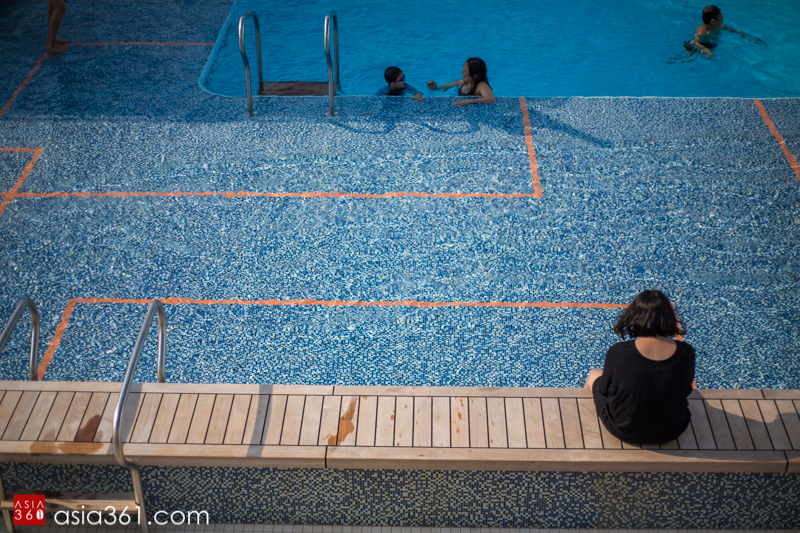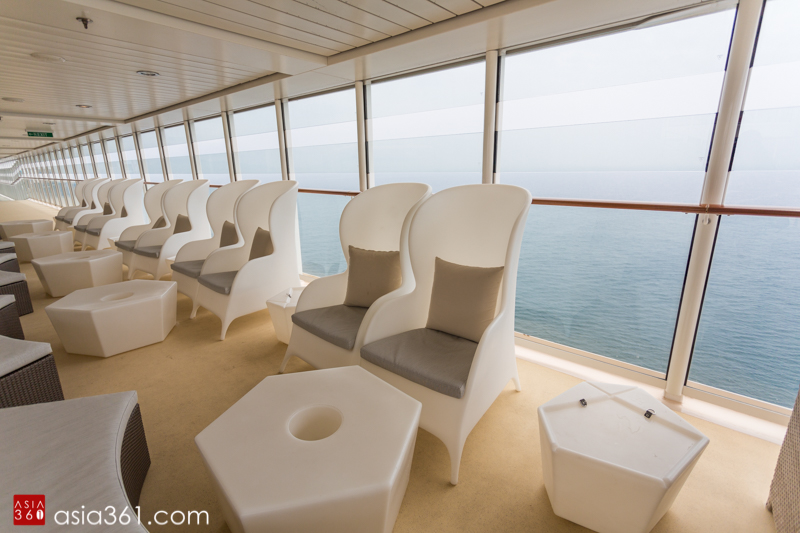 Not into clubbing? Well, Genting Dream has something for everyone.
The more intrepid in our media group threw caution to the (salty sea) wind and glided 18 decks above the ocean on a 35-metre Zipline. They then sought more thrills at the Waterslide Park where they took the plunge and sped through long tubes of water slides.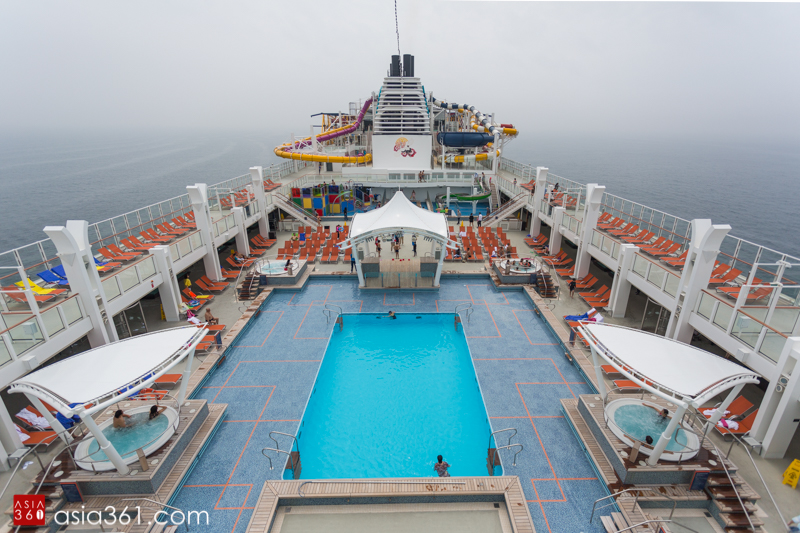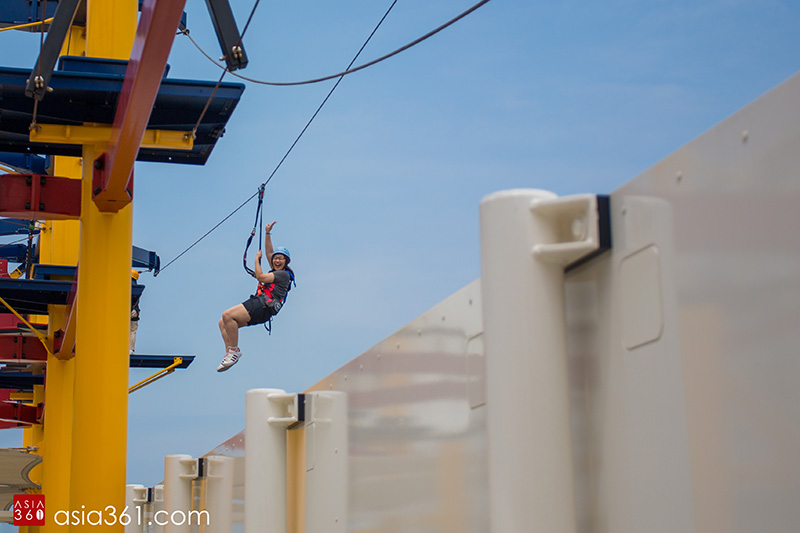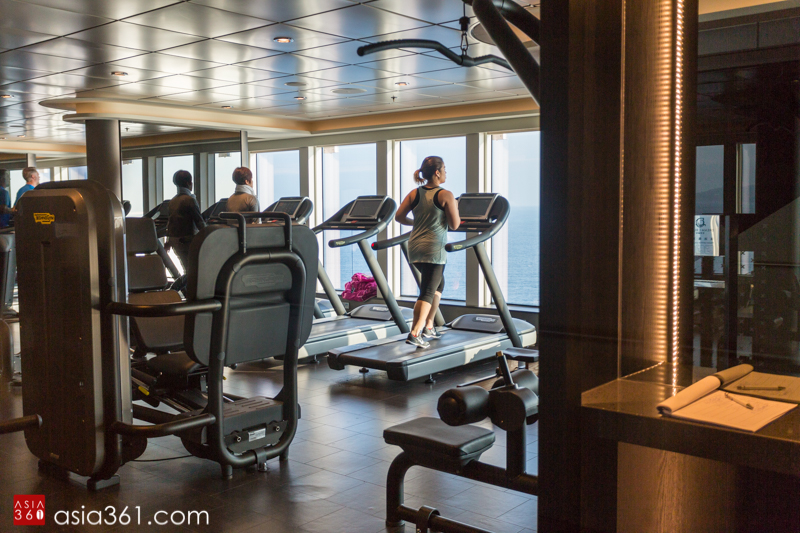 A wide array of facilities and activities await guests on Genting Dream, including rock climbing, submersibles, bowling, on board cinema, kids club and the largest Asian reflexology spa at sea. The only problem you would face is not having enough time to try them all.
"It is a happiness to wonder; it is a happiness to dream." ~ Edgar Allan Poe
All too soon, our two-night cruise ended as fast as it started. Does Genting Dream live up to its claim of being a luxury cruise? Well, for a first-timer like me, I guess Genting Dream is akin to a pleasant dream, albeit fleeting it may be. Now, if only that had been a stay at the uber-luxe top-tier Garden Penthouse on Genting Dream, that would be a dream I never want to wake up from.
For bookings or more information, visit www.dreamcruiseline.com.