Set in Las Vegas, Sleepless is a remake of the 2011 French film Sleepless Night (Nuit Blanche). Starring Jamie Foxx as undercover Las Vegas police officer Vincent Downs, this crime thriller American remake opens with a car crash followed by gun shots and a heist of 24 kilograms of cocaine by Vincent and his partner (Tip "T.I." Harris).
Desperate to retrieve his drugs to return it to Novok (Scoot McNairy), the psychotic son of the feared local mob boss, the malicious casino owner Stanley Rubino (Dermot Mulroney) kidnaps Vincent's 16-year-old son, Thomas (Octavius J. Johnson). During the kidnapping process, Vincent receives a serious stab wound in his abdomen. Since Vincent is responsible for sending Thomas to a high school football game, he struggles in coming up with lies about the son's whereabouts to his ex-wife (Gabrielle Union).
Traces of the theme of salvaging the distressed family bonds are evident throughout the movie. The challenge to repair his poor relationship with his son and to win back his ex-wife then depends on the outcome of Vincent's attempt in saving his son.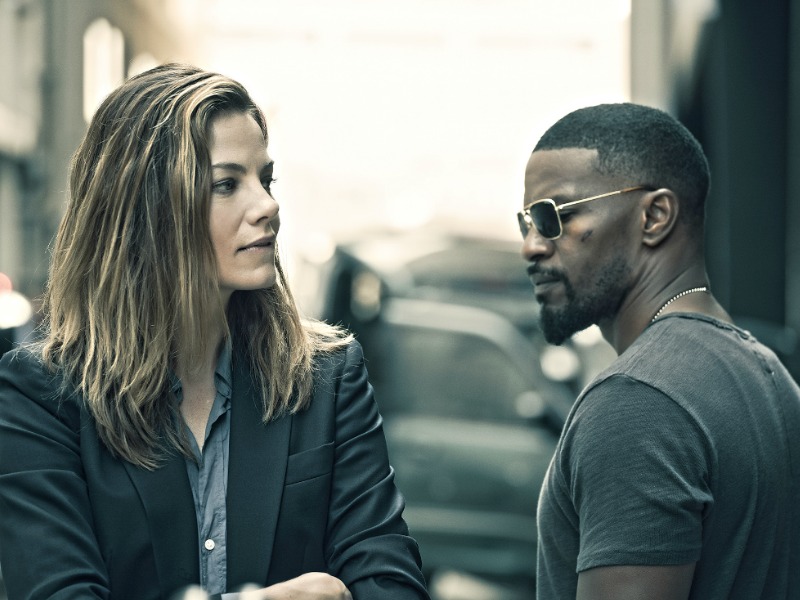 Amidst his frantic attempts to return the drugs and to save his son, Vincent finds himself relentlessly pursued by Internal Affairs investigator Bryant (Michelle Monaghan) who is determined to expose him as a bad cop. When she manages to lay her hands on the drugs Vincent has momentarily hidden in a casino restroom, a violent series of events ensues over a single night. In one sleepless night, Vincent will have to save his son, avoid an internal affairs investigation and bring the kidnappers to justice.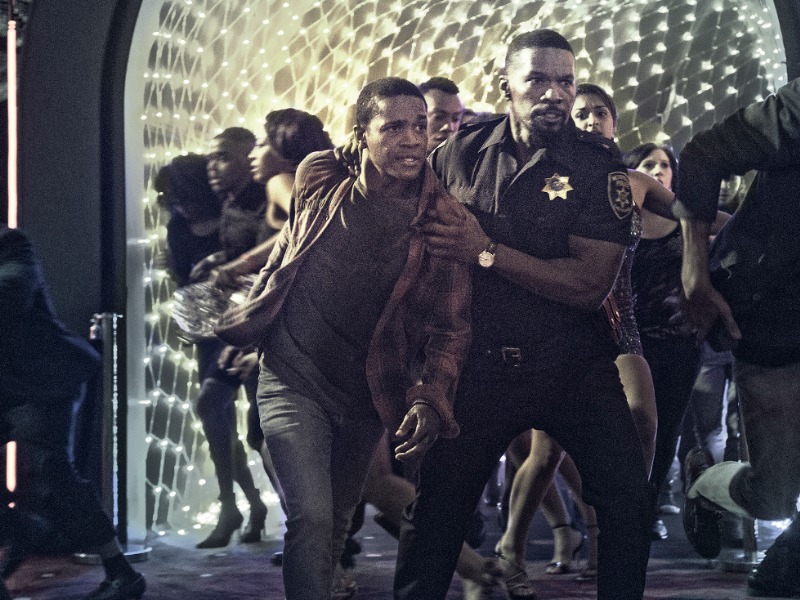 Directed by Baran Bo Odar, the movie seems to suffer from a lost in translation from the original film, with some substance vanishing. The charisma and charms of Jamie Foxx and Michelle Monaghan are unfortunately not adequate to salvage the movie from its weak and inconsistent plot. If I have to point out something missing in this movie, it is none other than logic.
Foxx stumbles around the entire movie with a bleeding stab wound in his abdomen while maintaining a vigorous action pace that even a superhero will struggle with. The action scenes are similar and monotonous with Foxx getting a fair share of thrashing by a strong and burly man before miraculously escaping. With dull characters and repetitive actions scenes of Foxx devising his way out of almost similar predicaments, the movie simply lacks excitement. Nevertheless, kudos should be given to the actors' efforts and preparation in the elaborate emphasis on the violent scenes from the kitchen set to the hotel room. Sleepless will not put you in a slumber but do not expect it to keep you excited and wide awake.
Sleepless is now showing at Shaw theatres.