Dating back to Guangzhou in 1920, Mak's Noodle has stood the test of time, expanding from an open air street stall to a Michelin-starred household name for wonton noodle in Hong Kong. The secret behind the famed wonton noodle lies in its classic springy noodles and its plump, juicy prawn wontons.
Their glorious bowls of springy noodles speak for Mak's Noodle perseverance in food quality. Air-flown from Hong Kong, their ingredient costs are inevitably high. Despite the high food costs, the chef insists on bringing the most authentic taste of Hong Kong to Singapore and refuses to compromise in the sourcing of ingredients.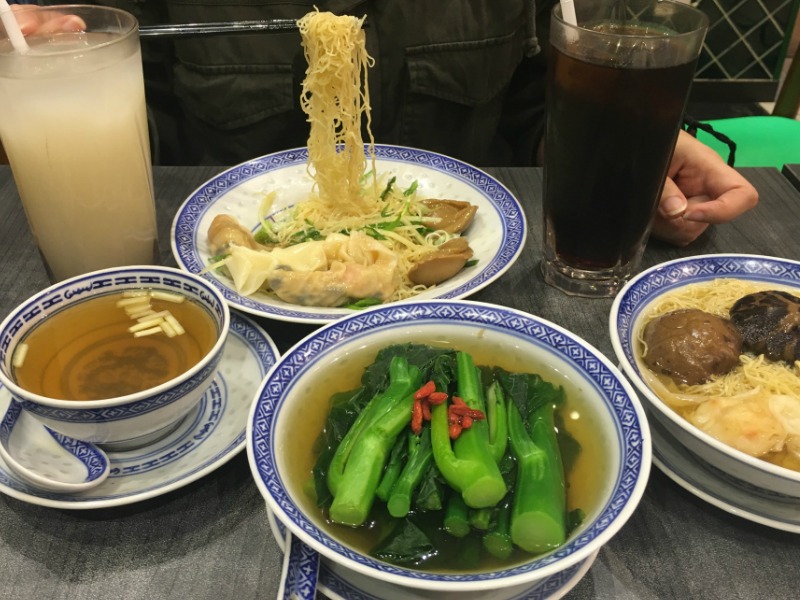 In conjunction with Chinese New Year, Mak's Noodle has specially curated five new dishes aligned with the festive season. Each dish is introduced as a symbol of blessing on this auspicious occasion. Different from its iconic small portion sizes, the new dishes are upsized in terms of both quantity and quality. Diners will be delighted to find bigger portions and the inclusion of premium ingredients.
Stewed in a superior and aromatic stock, the stems of the Vegetable in Soup (S$5.80) absorb the full essence of the rich soup stock. The crunchy texture of vegetable stems makes the dish strangely addictive. Light and flavourful, it is the perfect companion to the wonton noodles for a healthy and hearty meal.
Mak's Noodle elevates the traditional wonton soup with a hint of premium essence through its newly launched dish – Prosperity Braised Abalone and Dumpling of Tossed Noodle (S$14.80). The only down side is that the noodles clumps up easily. To prevent sticky noodles, stir well for the sauce to coat the dry tossed noodles evenly when it is freshly served.
In Cantonese, the pronunciation of prawn is "ha", which sounds similar to laughter. Only available at the Centrepoint outlet, the Double Happiness King Prawn Tossed Noodle (S$13.80) represents laughter, joy and happiness. The firm yet moist flesh of the King Prawns is exceptional and validates Mak's Noodle's efforts in the sourcing only the freshest ingredients.
Commonly associated with longevity in Chinese folklore, the inclusion of the Shiitake mushrooms and noodles signifies blessings of a long and blissful life to the diners. Presented in both soup and dry versions, the Longevity Shiitake Mushroom and Fresh Prawn Wonton Noodle Soup (S$7.90) and Longevity Shiitake Mushroom and Fresh Prawn Wonton Tossed Noodle (S$8.80) is pure comfort food. Stuffed to the brim with juicy shrimps and folded into little round parcels, every bite through the thin skins of the wonton is a delight. Symbolising longevity with its length, the noodles are surprisingly thin. There is currently a special introductory promotion price for Longevity Shiitake Mushroom and Fresh Prawn Wonton Noodle Soup at only S$4.90.
To round off the meal on a sweet note, stroll over to Mak's Noodles' sister brand Honolulu Café for their famed egg tarts.
Probably one of the flakiest egg tarts I've ever came across, Honululu's egg tart features an amazing buttery and melt-in-the-mouth pastry shell, filled with a sweet golden custard.  Paired with a cup of rich Hong Kong milk tea, one could hardly find fault with the irresistible combination.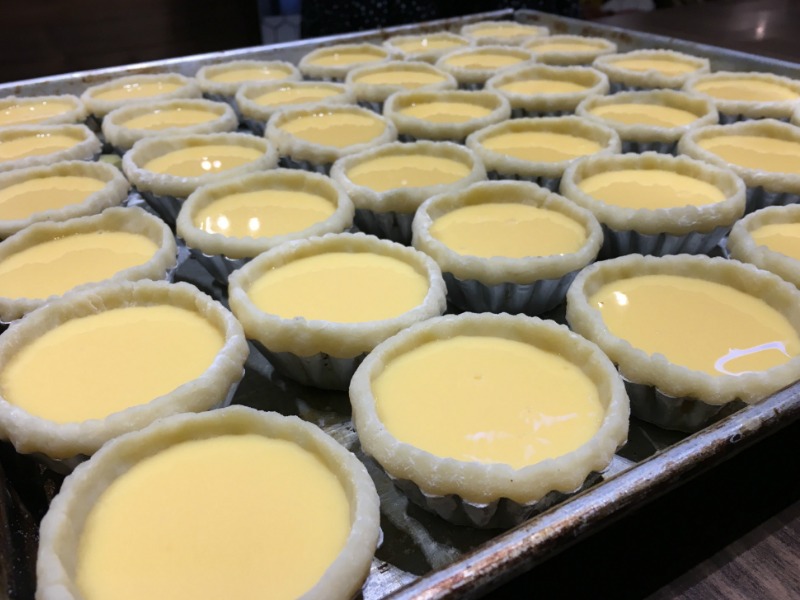 If you are a fan of LE Café's beancurd tart, Honululu's newly launched Beancurd Tart is set to captivate your heart and stomach. Carefully handcrafted from scratch, the silky smooth bean curd filling is encased in a buttery shortcrust pastry shell and chilled overnight.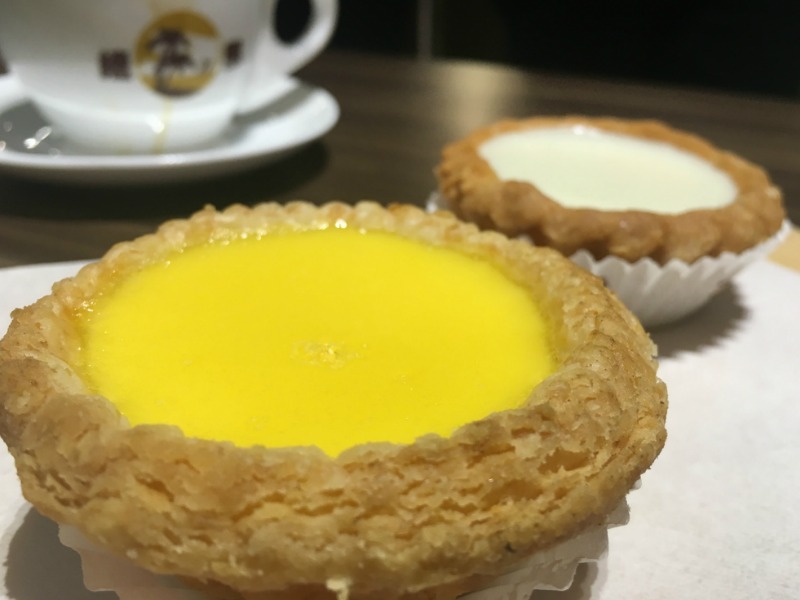 Health advocates will be delighted to know that it is baked with 100% bean curd with no added preservatives and artificial flavourings. With a mere 30-minute lifespan out of the fridge, these delectable beancurd tarts are best to be chomped down immediately, lest they turn into a watery mess. Only valid till 26 January 2017, you can get the "Yuan Yang" set (two Egg Tarts and two Beancurd Tarts) at only S$5.00. Hurry and grab some of these decadent and addictive tarts to satisfy your sweet tooth.
*All prices stated are subjected to prevailing government taxes.
Mak's Noodles (3 locations)
176 Orchard Road, Centre Point,
#01-63/64, Singapore 238843
Tel: +65 62355778
Email: [email protected]
Westgate, 3 Gateway Dr,
#02-06 , Singapore 608532
Tel : +65 6250 3858
Email: [email protected]
Vivocity
1 Harbourfront Walk
#B2-27 & 27A Singapore 098585
Tel: +65 6358 2582
Email: [email protected]
Honolulu Café Singapore
176 Orchard Road
#01-33F/G The Centrepoint
Singapore 238843 

Opening hours: 11am to 10pm