Jigsaw puzzles. Toy cars. Lego. These are a few of my favourite things when I was a kid. Wouldn't it be nice if you get to relish playing with these things again?
Well, now you can. Because Shell has come up 3-D puzzle kits that form replicas of iconic automobiles such as the Hummer H2T, Lamborghini Veneno, Mustang FR500C, Audi R8 V10 and Mini Cooper. These are not your typical model cars. Each model car is made up of over 60 individual pieces and you piece them all together like a jigsaw puzzle, except that it's in 3-D.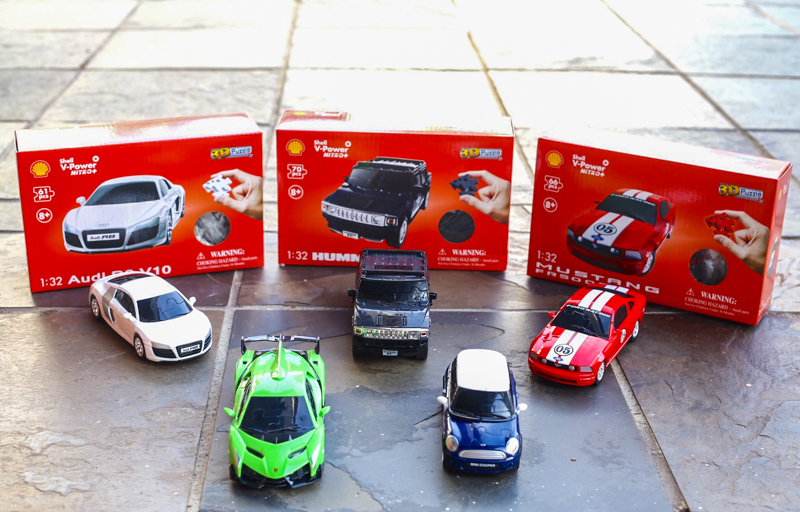 Available at all Shell stations island-wide, these 3-D puzzle model cars can be purchased at S$8.95 with every S$60 spend of Shell V-Power Nitro+ or S$12.95 with every S$60 spend of Shell FuelSave fuels. You can also get the Vroom Shell Station Puzzle for S$19 with every S$60 spend of Shell FuelSave fuels or for S$15 with every S$60 spend of Shell V-Power Nitro+. If you are wondering what to buy for kids this Christmas, these model cars and station puzzle would actually make wonderful gifts.
Customers can also redeem (from 8 Dec 2016) the puzzles with their Escape points at all stations:
For all puzzle cars: 300 Escape points with every S$60 gross Shell fuel (any grade)
For Shell station replica model: 500 Escape points with every S$60 gross Shell fuel (any grade)
I recently tried to teach my five-year-old nephew how to build one of these 3-D car models. Much to my own surprise, I actually found myself enjoying the entire process. It was like reliving childhood memories of playing with Lego and jigsaw puzzles.
How to Build a 3-D Model Car
Upon opening the box, you will find several packets of spare parts and an instruction manual. The packets are actually labelled 'A', 'B', 'C' and so forth sequentially to make it easy for you to find the numbered parts.
The instruction manual advises to lay out the numbered parts in sequence before starting the building process. I personally prefer to leave the parts in the individual packets, but of course, it's entirely up to you how you wish to go through the process.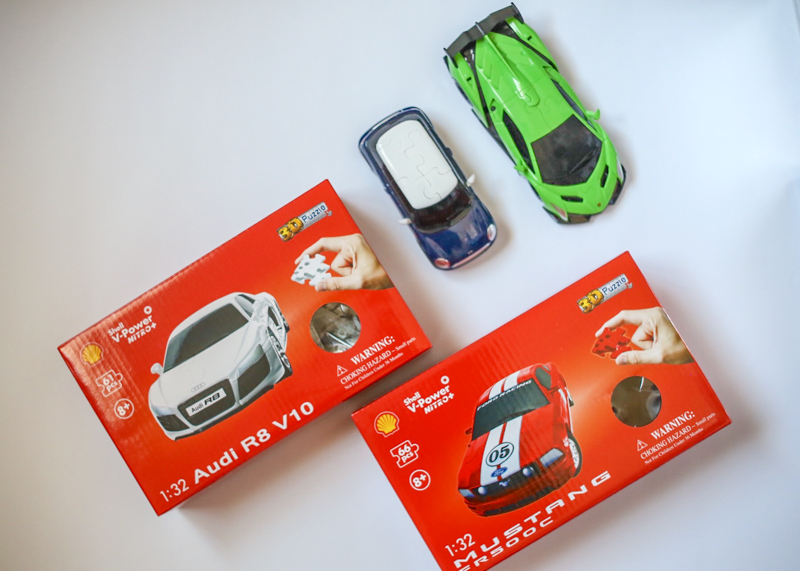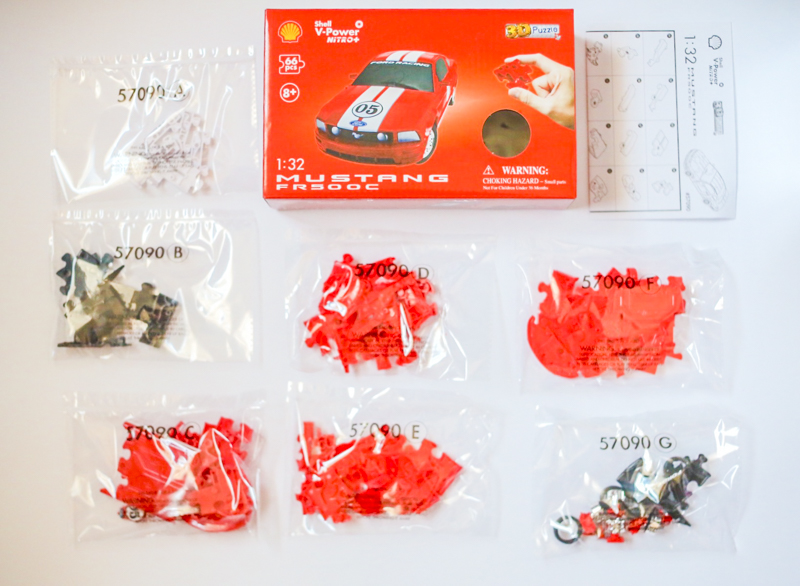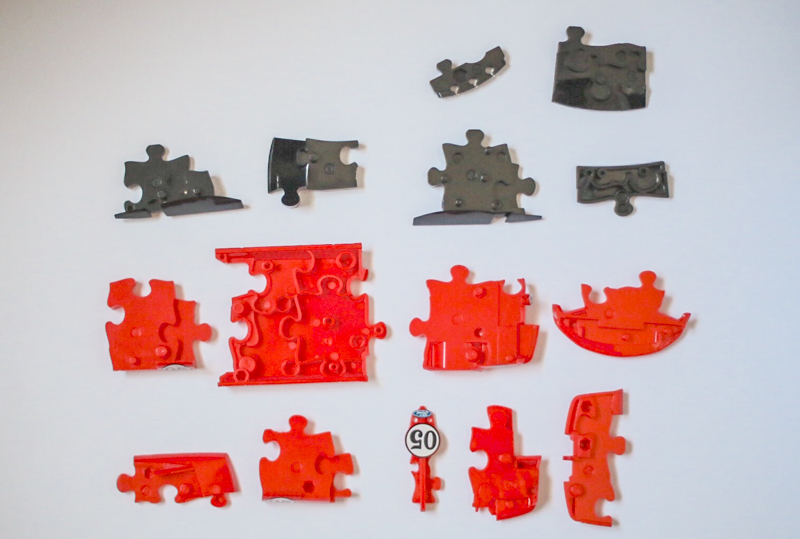 The instruction manual is very easy to understand too. You simply follow the sequence as pointed out in the manual. Don't try to change the sequence; I did and found myself having to undo some of the steps.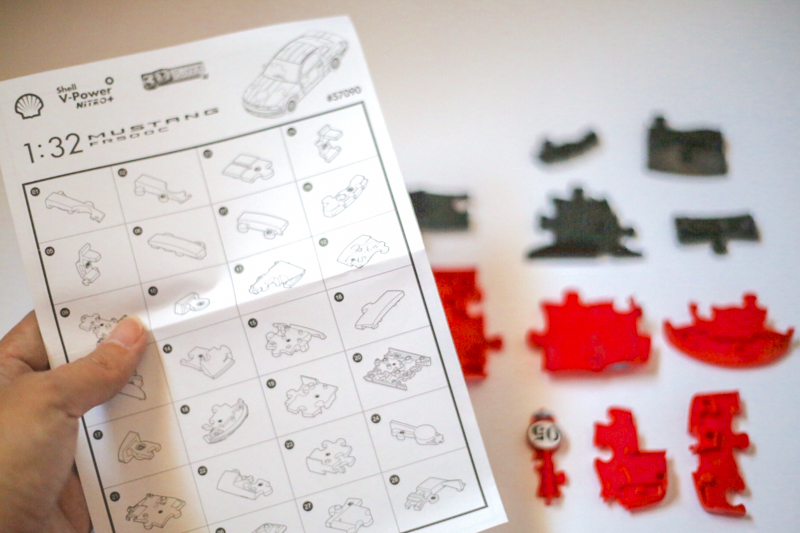 It took me less than 30 minutes to build one model car. And believe it or not, it was actually quite therapeutic, helping me to unwind and take my mind off work for a while.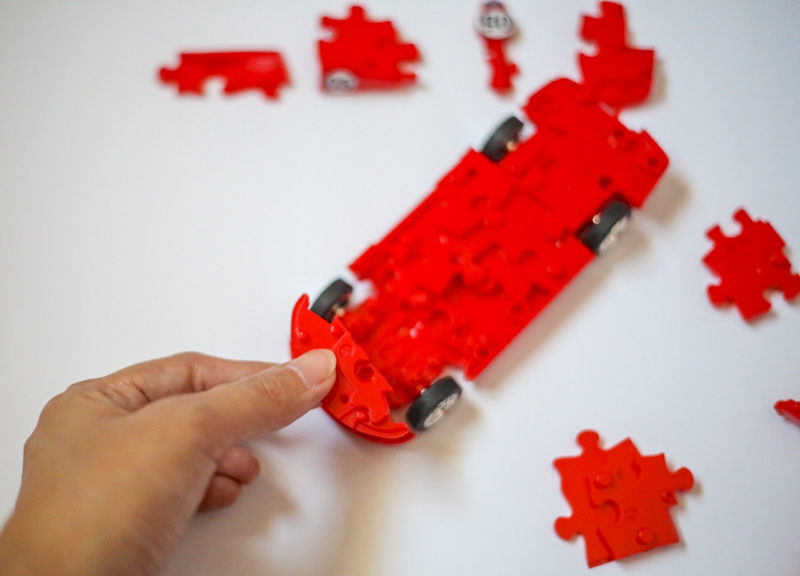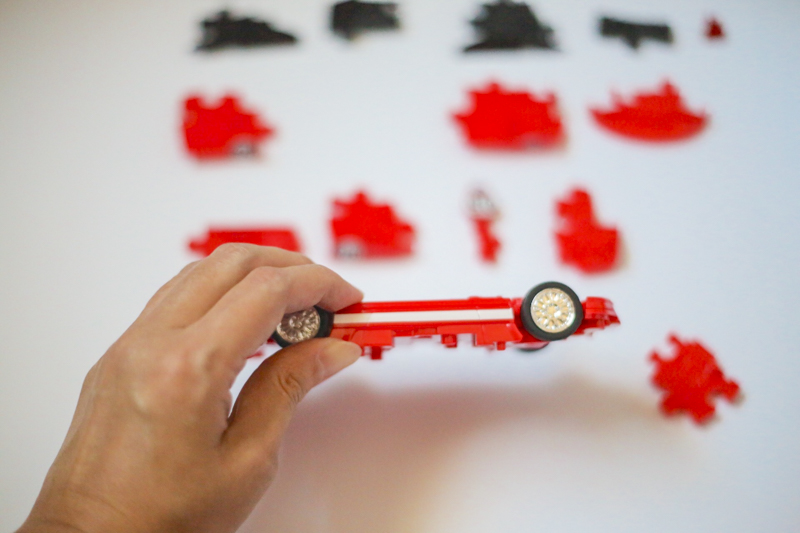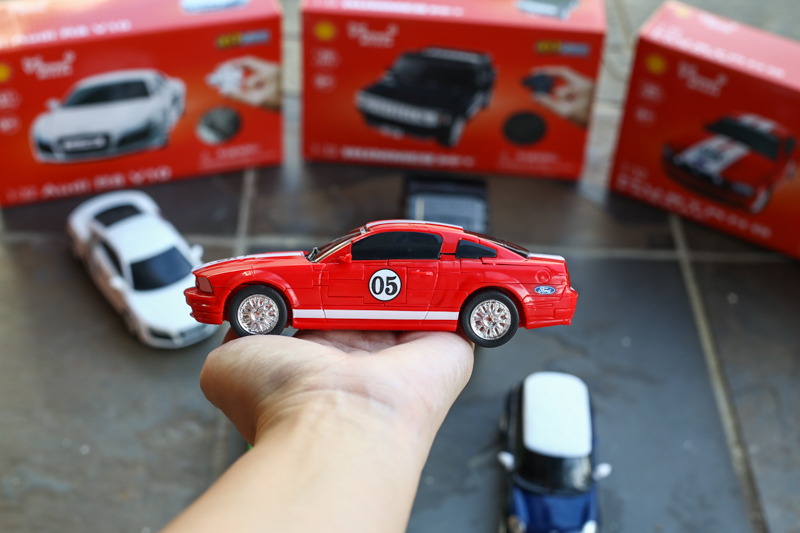 Even if you have no kids to buy presents for, you might like to get yourself this little present for Christmas. Just for the sake of reliving childhood memories.
The Shell V-Power Vroom Puzzle Kits are exclusive to Shell and will be sold while stock lasts at all Shell Stations. For more information, please visit: http://www.shell.com.sg/vpowernitroplus/.