This post first appeared on Asia 361.
Cafe hopping in Singapore is one thing but visiting the cafe joints in Kuala Lumpur, Malaysia is a whole new dining experience for one main reason. Most cafes in the Malaysian capital are larger than the ones in Singapore simply because the country has more land space. Larger cafes means more room for interior design and decor which will bring forth the mood or theme of the cafe better.
During a recent trip to Kuala Lumpur, I scoured high and low for rustic and quirky cafes all around Kuala Lumpur. Here are five cafes which you definitely have to visit, in my books.
1. Merchant's Lane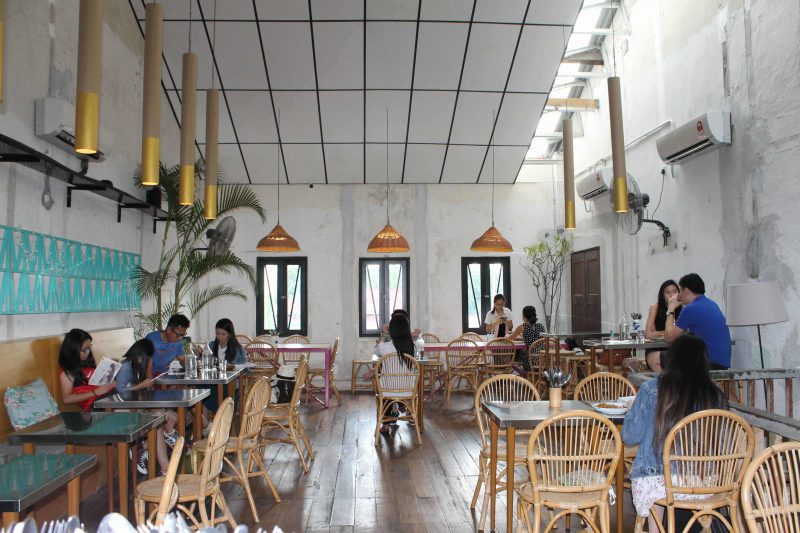 Merchant's Lane may look old and a little worn out but the owners used this trait as the focal point of the whole cafe and created a rustic yet vibrant setting for customers to enjoy. If you ever patronise this cafe, try one of their signature desserts called Better than Sex. If you are a fan of old school kopitiam — pandan roti jala, kaya toast and gula melaka — you will enjoy the elevated tastes in this dish. This dish has a nice blend of sweet, salty, cold and warm elements.
150, Jalan Petaling, City Centre, 50000 Kuala Lumpur, Wilayah Persekutuan Kuala Lumpur, Malaysia | Opens daily (except Wednesday) till 10pm
2. Three Little Birds Coffee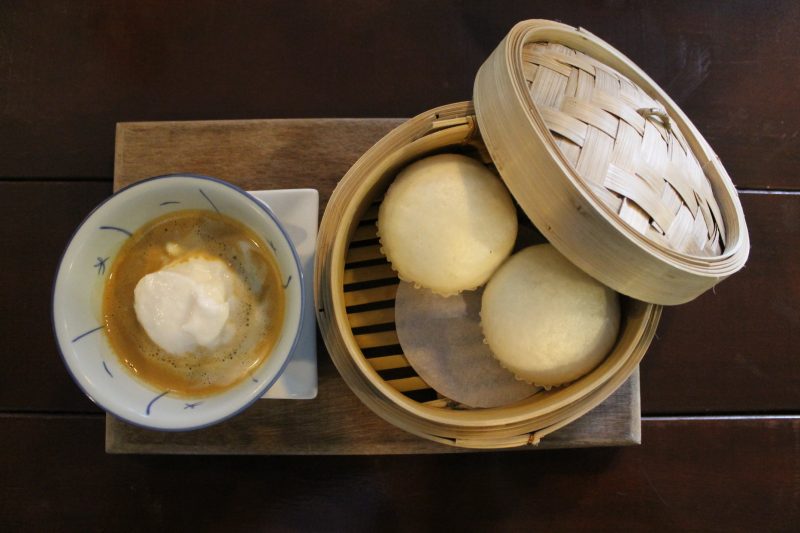 Three Little Birds Coffee is situated in an arts hub at Jalan Sentul. The zen-like and peaceful cafe is usually the meeting point for artists to discuss their upcoming project.  Three Little Birds Coffee is also home to the legendary Nutella pau that you absoulutely must try. They serve their Affogato in Chinese porcelain which is quite interesting!
D7, Jalan Sentul, Sentul, 51000 Kuala Lumpur, Wilayah Persekutuan Kuala Lumpur, Malaysia | Opens daily
3. Pulp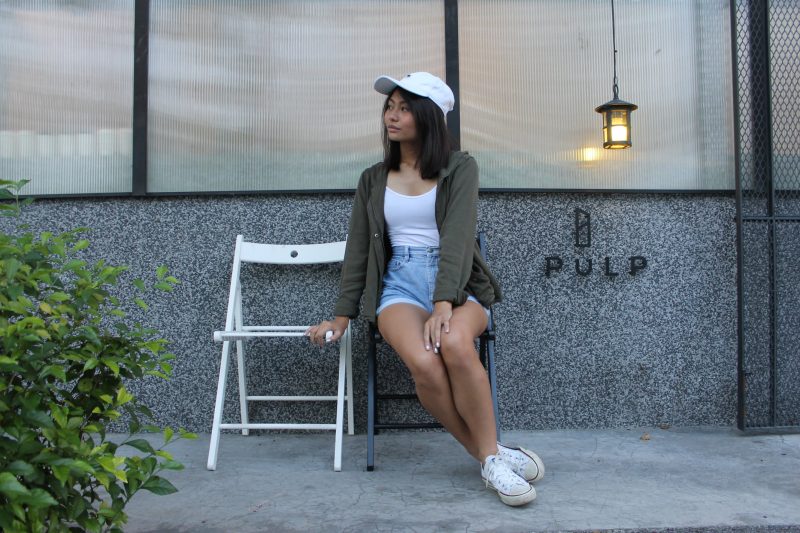 The monochrome chairs are iconic to this cafe and I am not too sure why. Perhaps it is the monotonous colour scheme that makes people want to photograph this scheme for their Instagram page. The Pulp is not only a cafe but also on sale are merchandises designed by artists. I tried their seemingly simple ham and cheese croissant sandwich and it was incredible. The croissant was warm and buttery which melted the cheese — all in all their simple sandwich was for the win.
29, Jalan Riong, Bangsar, 59100 Kuala Lumpur, Wilayah Persekutuan Kuala Lumpur, Malaysia | Opening hours: Tue to Fri – 9am to 7pm; Sat and Sun – 9am to 10pm
4. Garage 51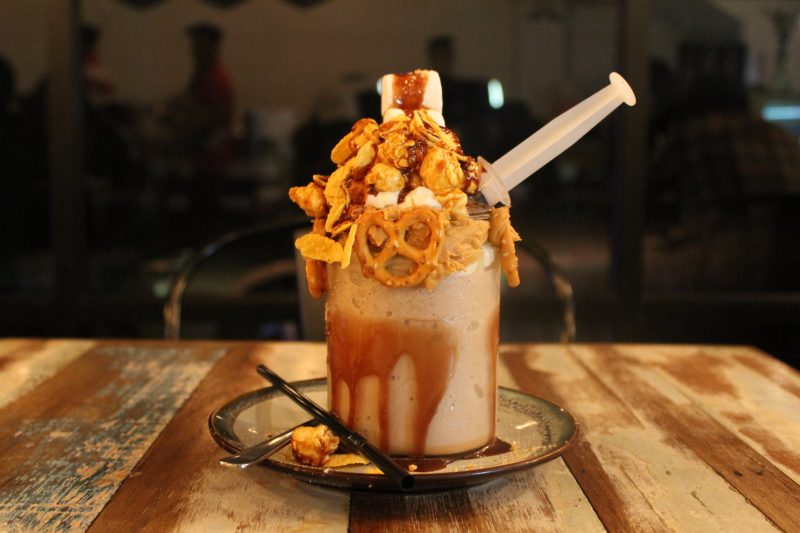 The most striking aspect of this cafe is the friendly staff! They never fail to check on their customers and they are more than happy to recommend their bestsellers every time I was torn between two dishes. Their signature dessert is the Garage Messed Up Family and the one I had above is The Nephew. A word of caution – it may be too sweet for some of you out there. But, if you have a sweet tooth, then you're all good.
51, Jalan PJS 11/9, Bandar Sunway, 47500 Petaling Jaya, Selangor, Malaysia | Opens daily from 11am to 11pm except Monday
5. Metal Box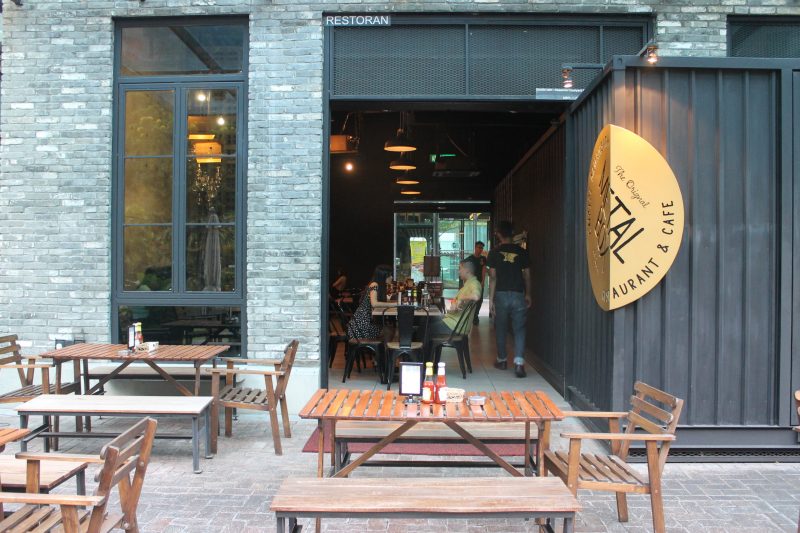 This place doubles as a cafe and a restaurant for those of you who are looking for a hearty meal. I am a fan of pesto sauce so I had to try their Smokey Chicken Pesto. I could not really taste the smoked chicken but I was not disappointed because their pesto pasta was quite on point. The Rising Sun Chicken is a grilled chicken thigh marinated in Japanese miso sauce which is a very savoury dish. So if you are ever around Petaling Jaya KL, be sure to drop by if you want to enjoy yummy Western food.
G12, Empire Damansara, Jalan PJU 8/8, Damansara Perdana, 47820 Petaling Jaya, Selangor, Malaysia | Opens daily from 10am to 10pm
READ ALSO: