Korea has always been known for its kimchi, bibimbap, bulgogi, and the list goes on. While these are signature Korean dishes, do you know that Korea has plenty of other foods to offer? Having visited Seoul recently, here's my top 10 list of must-try food for any first-time visitor to Seoul:
1. Abalone Porridge
To start the day right, I went for a hot piping bowl of abalone porridge on many mornings while I was in Seoul. The porridge is rather light yet filling enough to keep me going for the entire morning. Also, what I especially like about Korean dishes is how they all come with side dishes (kimchi, radish etc)!
2. Korean BBQ
When in Korea, eat Korean BBQ! Yes, I know Korean BBQ may be readily available outside of Korea, but nothing compares to eating Korean BBQ in Korea itself. The country is indeed a BBQ haven.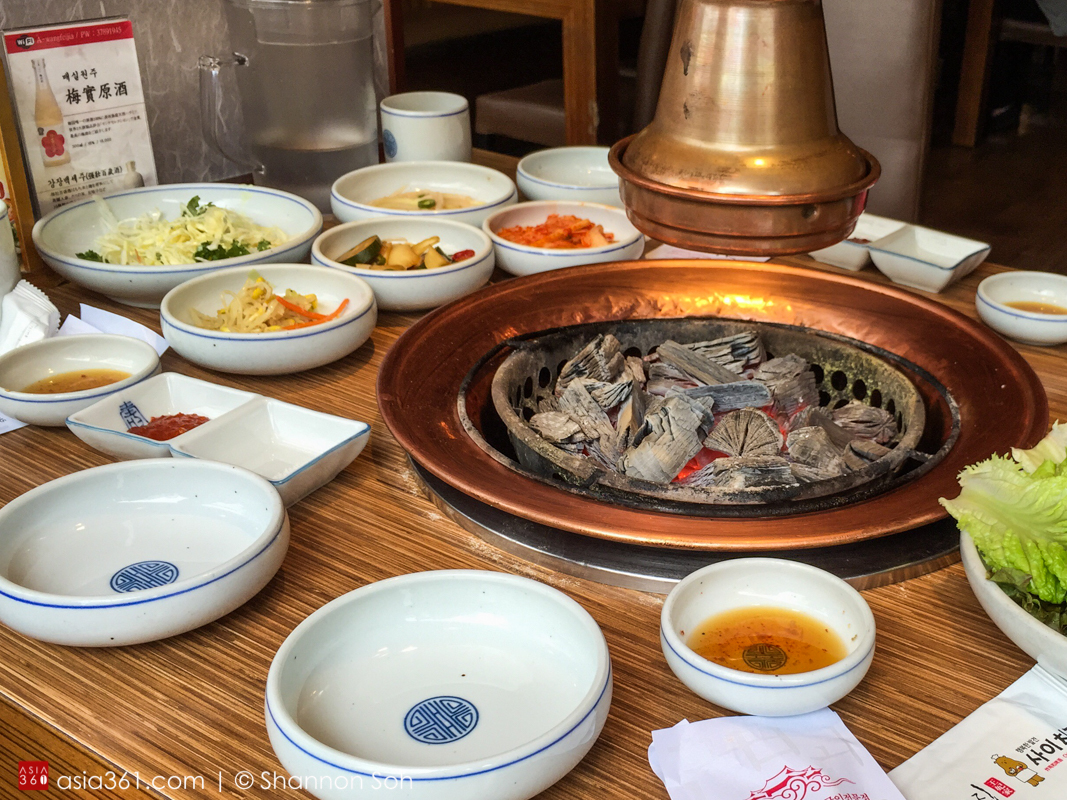 Upon stepping into any BBQ restaurant, both Koreans and tourists alike are often seen happily enjoying their meats with cold fresh lettuce. One suggestion – dip all the cooked meats with salt; the taste is simply heavenly.
3. Towering Ice Cream
Along the streets of Myeongdong, you can find roadside stalls selling these incredibly tall ice cream. Because of the height, it was a bit of challenge trying to keep it balanced, but it was worth the "trouble". After having roamed the endless Myeongdong streets, the ice cream provided a refreshing respite for me.

4. Seafood
Visit the Noryangjin Fisheries Wholesale Market if you have the chance. I was greeted with endless rows of stalls selling all kinds of seafood. Sea urchins, shellfish, baby octopuses, Alaskan King Crabs – whatever seafood you can name, they have it. After selecting your choice of seafood, you'll be brought to a restaurant to wait for your food to be cooked and served. While prices here are not necessarily cheap, the experience is one not to be missed.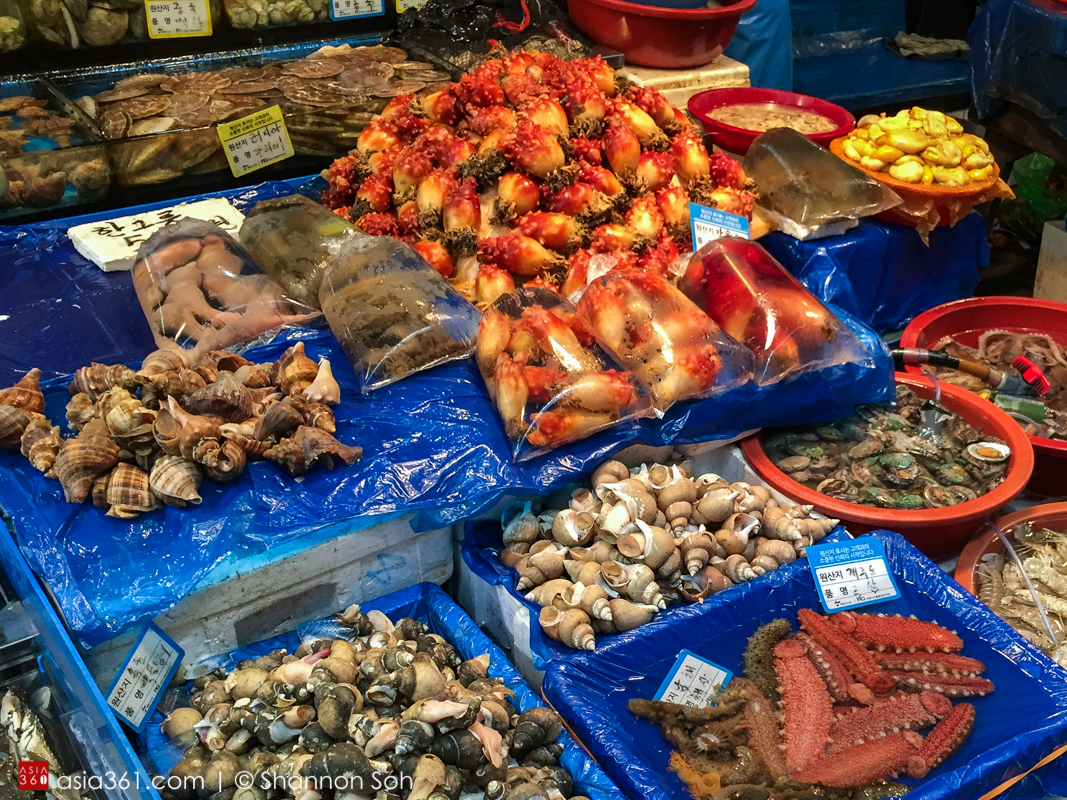 I even tried live baby octopus. The moment I picked one up with my chopstick, it started squirming vigorously. After placing it in my mouth, it started to get stuck at the sides but I just chomped on it. In fact, it actually tastes like your regular squid sashimi — except it moves.
5. Egg Bread
If you happen to roam around Ewha University town, try the "egg bread" which is sold at many roadside stalls. Basically, it's just bread filled with egg fillings and topped with fried egg. But it does make the perfect tea time snack!
6. Korean Fried Chicken
Of course, Korean Fried Chicken has to be on this list. This is K.F.C. of the heavenly kind – crispy, tender and juicy. Need I say more?
7. Fried Squid
Along the streets of Hongdae, you can find roadside stalls selling deep-fried squid. Massive, crispy and tasty – this is indeed a delight for all squid lovers!

8. Bingsu
Bingsu shops are omnipresent in Korea. I visited several bingsu shops all around Seoul and tried the signature Patbingsu – bingsu with incredibly generous servings of red bean. I also love how milky the iced shavings taste. Since coming back to Singapore, I still cannot get the taste out of my mind.