Most people care about their appearance and would take steps – big or small – to upkeep their looks. And, most people too would make sure their hair are in the best condition as far as possible. After all, it's not called our 'crowning glory' for nothing, right?
I probably belong to the minute minority of people who cannot be bothered to do anything about my hair. I comb (yes, not even brush) my hair only once in the morning and once at night. Save for the daily shampoo and conditioning, I don't put anything else to nourish my tresses. Nope, no serum, no oil, no whatever. And you can forget about hair treatments, for I have never had one done in my entire life.
That is until I had one done at Chez Vous. Having being around for 20 years, Chez Vous is certainly no newcomer to the scene. The veteran hair salon boast a team of capable beauty directors, each with at least 12 years of experience under their belts. Much as I dread visits to hair salons, I decided to pay a visit to see if Chez Vous does live up to its reputation.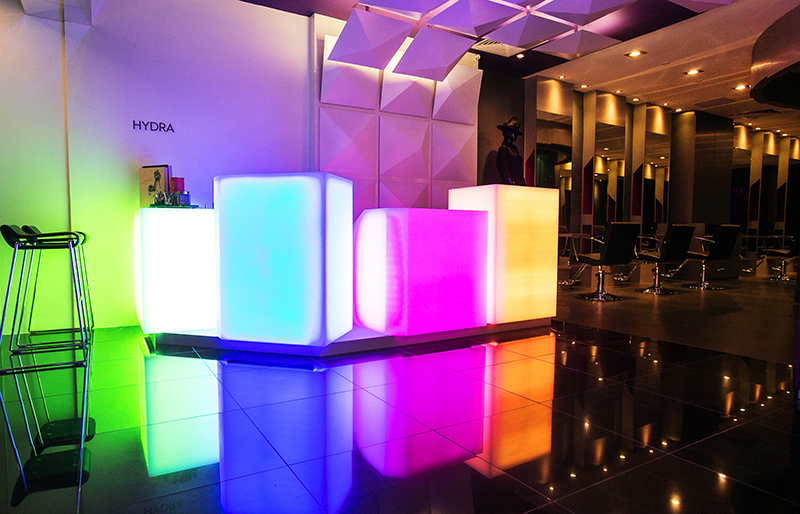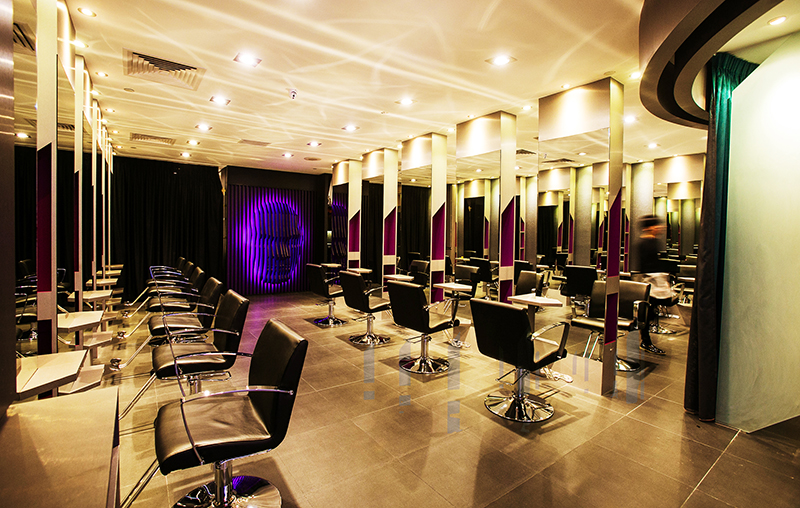 Located in the heart of Ngee Ann City, Chez Vous evokes a cool and edgy vibe, with its sleek décor and colour-lighted reception.
Usually at the hair salons I have been to, I have never been asked about my hair history; it always starts with a "What would you like to do today?" Not at Chez Vous; the effervescent salon director Eugene took a considerable amount of time to look at my hair condition, find out my hair maintenance habits and what I have done with it in the past six months (e.g. treatments, dye, etc). It was refreshing to have an expert like Eugene analyse my hair and dish out advice the way he did. I almost felt sorry for my poor, neglected hair.
Chez Vous has recently come up with its new Trilogy System, a suite of three hair services which helps to repair and restore hair, and bring back that coveted gloss and shine to your mane. And for someone like me who is too time-strapped to do anything about my hair, the Trilogy System is the ideal treatment because it's a reparative hair therapy that cannot be washed away. According to Eugene, my hair also seemed to display some signs of hair breakage, which the Trilogy System can help rectify by strengthening the bonds in my hair.
Eugene left me in the good hands of stylist Readen, who truly made sure I was comfortable. I was given a menu of not only beverage choices, but food as well. If you have suffered growling stomachs through long salon sessions, you would be as grateful as I was to be shown the food menu. From the corner of my eyes, I even spotted an iPad for my use. Oh, there's wifi too for internet addicts and workaholics who wish to work while getting their hair fixed.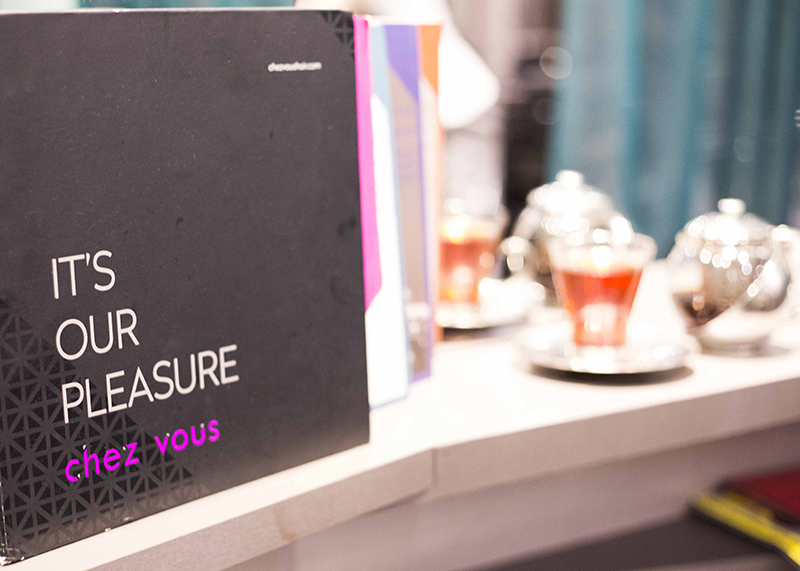 Readen set off to work on my hair. As the name suggests, the Trilogy System is made up of three steps: Rebuild, Resculpt and Revitalise. These three steps work in synergy as a complete regimen to rejuvenate your stressed tresses. The Trilogy System is not as easy and 123. Eugene and his team actually spent months to conduct their own R&D and come up with this revolutionary system. He even travelled all the way to Japan to source for the most ideal products.
The first step Rebuild, or Advanced Hair Rebuilder, involves the use of ingredients to penetrate deep into the hair and repair broken bonds at the cellular level. The hair is strengthened from within, instead of simply adding an external protective layer. Amino acids complex in the products used would then help to seal the repaired protein bonds in the hair shaft. This step set up my hair for Step Two – Resculpt.
If flyaway hair is a problem for you, you would love Chez Vous's Resculpting Supreme. Using their in-house-devised method of keratin-infused retexturising, this step sculpts your hair to a manageable shape while keeping it soft and healthy-looking. Say bye to frizz.
Step Three, Revitalise, or Express Revitalising Supreme, is a 45-minute treatment that leaves your hair smooth and silky. Think of it as a skincare treatment for your hair. In fact, ingredients typically used in skincare products are used in this step, such as hyaluronic acid, peptides, amino acids and marula oil. Don't underestimate the ingredients. Take for instance, the hyaluronic acid – 1 gram of it is said to hold up to 6 litres of water. Through the use of an ultrasonic iron, these ingredients are "beamed" into my hair to expedite the absorption of nutrients into the hair.
Post-treatment care is relatively simple, basically comprising my regular daily wash using Goldwell Kerasilk Colour Shampoo, Control Conditioner and Intensive Smoothing Mask. Two weeks on and my hair remains frizz-free and easy to manage. Take a trip to Chez Vous for some good ol' pampering for your hair. Your hair will thank you for it.
The prices for the Trilogy Series start from S$155 for the Advanced Hair Rebuilder, S$375 for Resculpting Supreme and S$185 for Express Revitalizing Supreme.
Chez Vous Salon
391 Orchard Road
#05-05 Ngee Ann City Podium
Singapore 238872
Tel: +65 6732 9388
Email: [email protected]