Situated in the bustling heart of the city but tucked away amidst lush greenery, Lewin Terrace is almost like a different realm. The transition from the hubbub of the city to the tranquillity of the foliage-draped colonial bungalow is jarring but a much needed salve for a frazzled office worker's senses. It's easy to see why it's such a popular location to hold weddings and celebrations.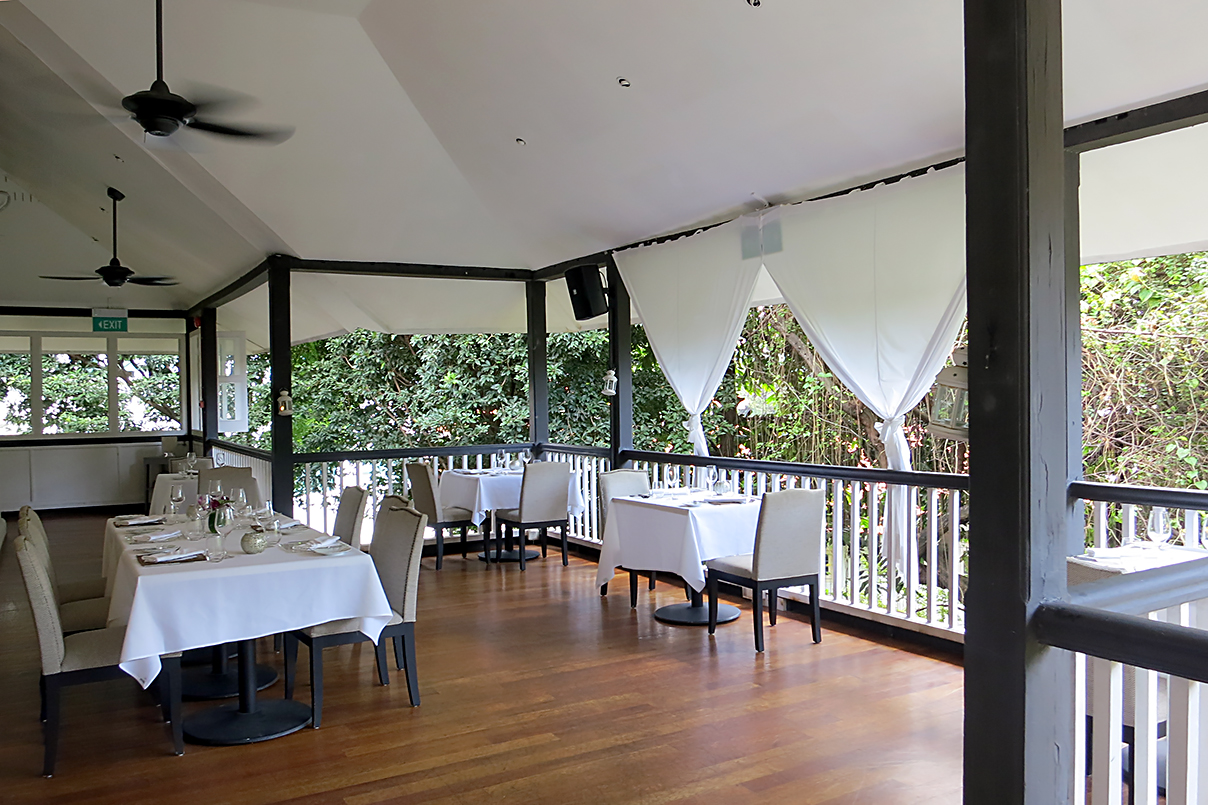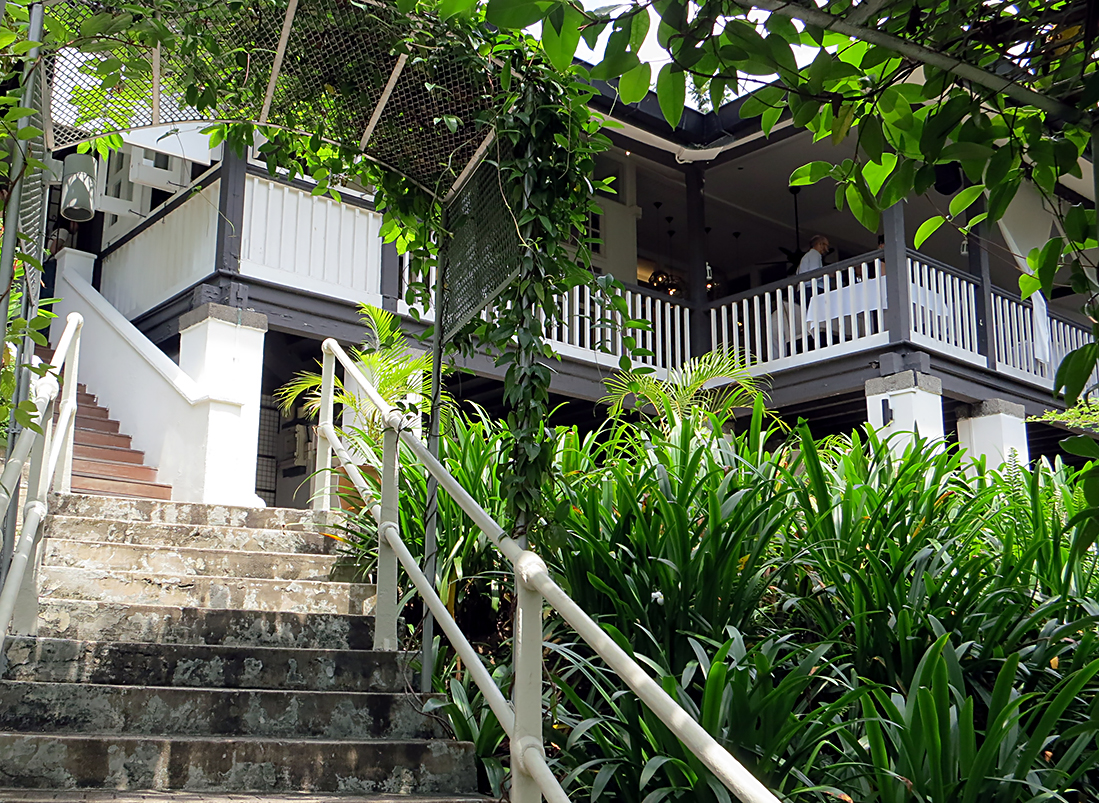 The Japanese-French menus meticulously prepared by Executive Chef Matsumoto is a treat as well. Chef Matsumoto has 30 years of experience as a chef. His skills were earned by working his way through French restaurants in Tokyo as well as spending four years mastering culinary techniques in Michelin-starred restaurants in France. His firm grasp of the dual culinary techniques is showcased fully in his Spring-themed lunch and dinner dishes.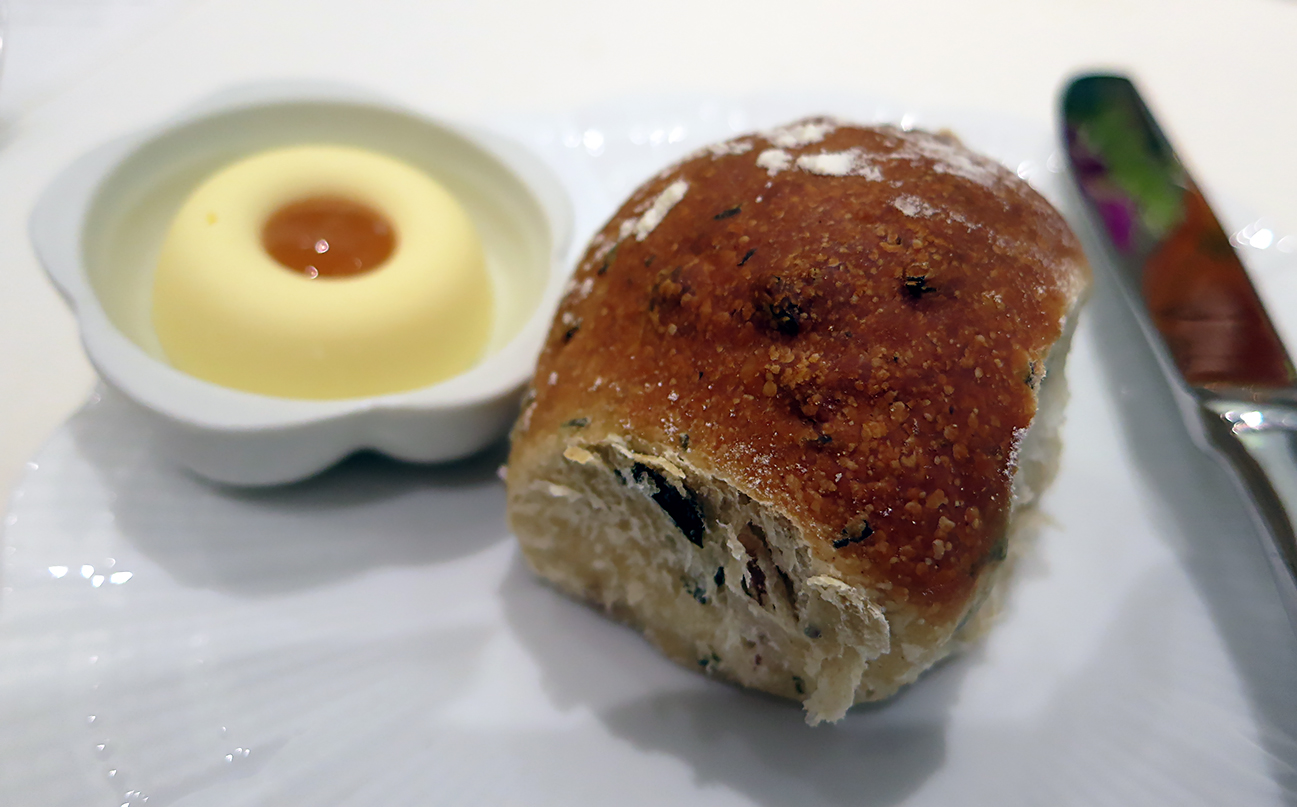 I don't know about you but I always look forward to the bread basket in restaurants. Lewin Terrace's version was served warm and baked in-house. The bread was wonderfully wholesome and flecked with seaweed. Accompanying it was some yuzu butter that I slathered on as if calories didn't count.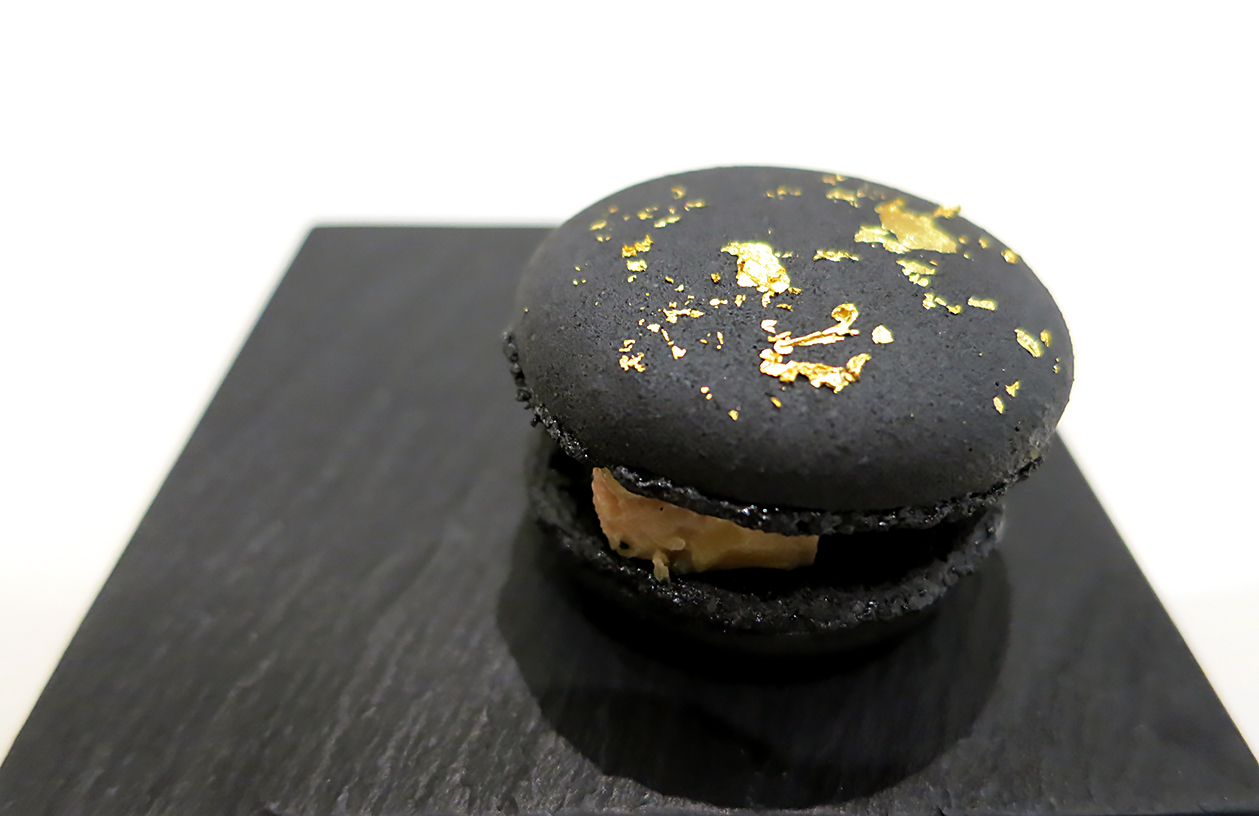 For the amuse-bouche, we had a charcoal macaron with foie gras terrine and smoked radish. Unlike dessert macarons which tend to be overwhelmingly sweet, Chef Matsumoto's version had a satisfying salty kick. The radish added a bit of crunch.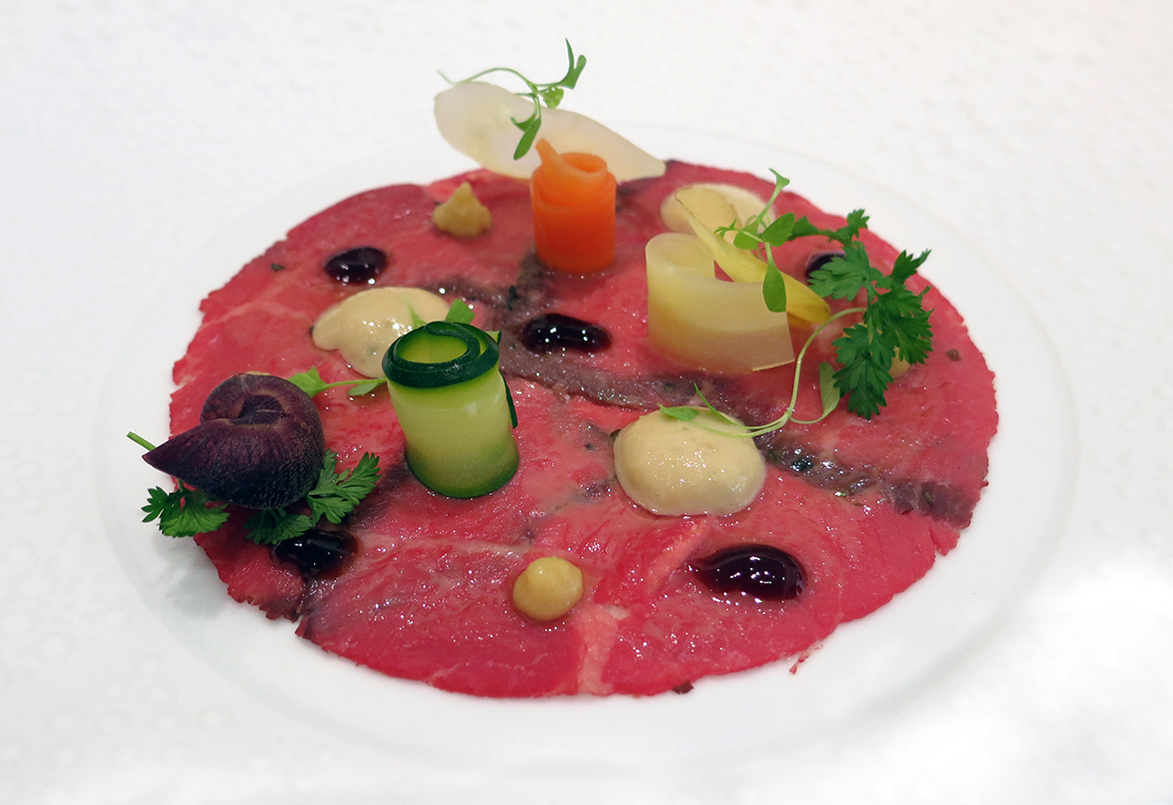 The Wagyu Beef Carpaccio with tuna sauce and lemon confit was a pleasing medley of flavours. As a garnish, oregano was served in adorable little pots. Oregano loses its fragrance soon after it is plucked so it's something that's best enjoyed extremely fresh. It really added another dimension of flavour to the dish.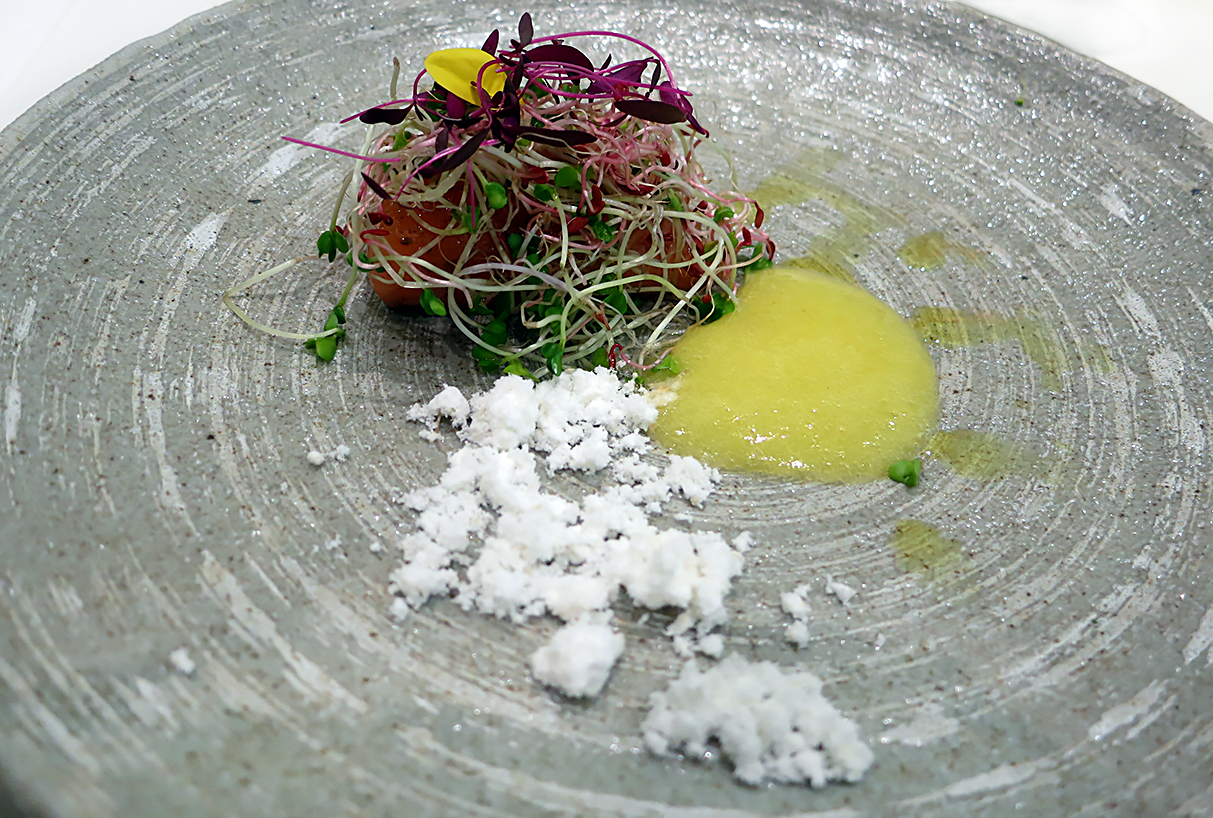 Looking at the menu, the Salmon Confit with Spring Sprouts seemed daunting because of the mish-mash of flavours. Never would I have dreamt that salmon, vanilla, pineapple puree and curry oil would complement one other so well. It sounds odd on paper but it definitely worked in practice.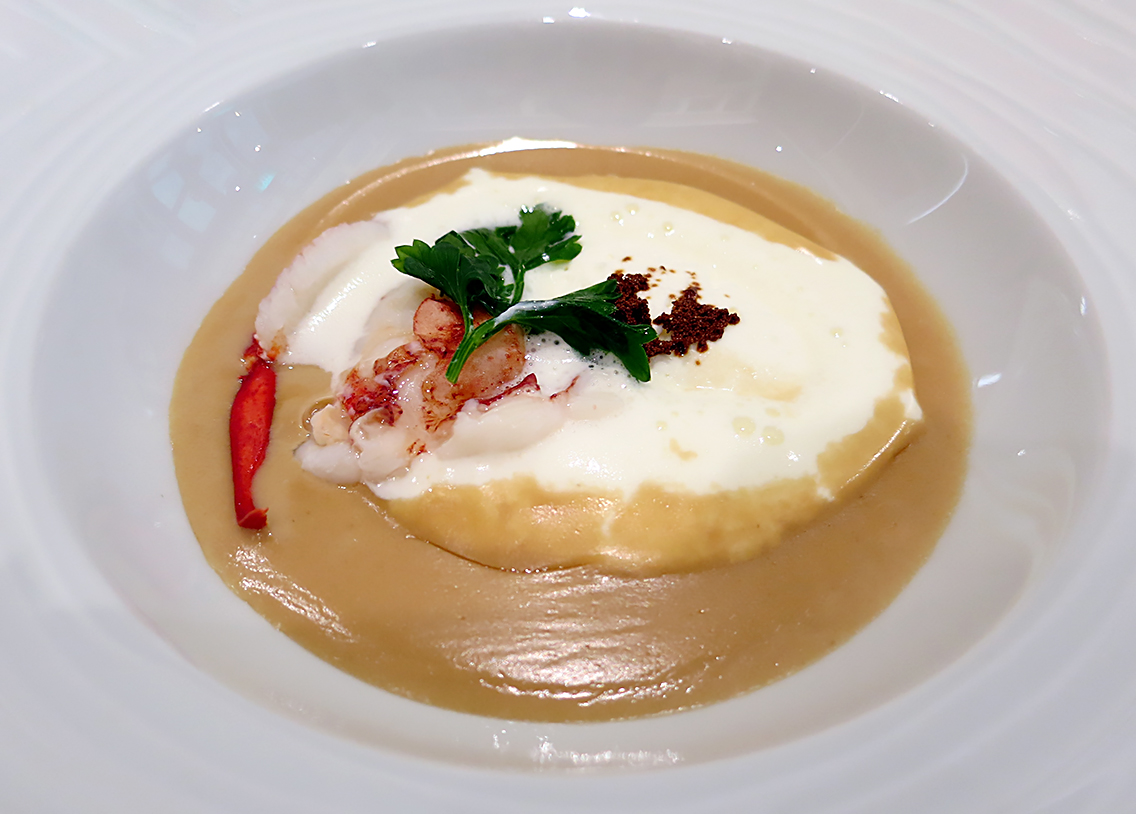 I'm a huge fan of lobster bisque and would always order it if it's available. Lewin Terrace's Spiced Lobster Bisque and Chicory Coffee version was by far the best I've ever had. Decadent and sinfully rich, it came with a generous dollop of cream. The lobster meat was steamed separately with sakura leaf, anise and cinnamon, infusing the firm flesh with the fragrance of spices. It made for a very memorable dish and I heard more than a few people express their immense satisfaction. I for one scraped my bowl clean. I'd have licked it clean too but one has to observe certain social graces.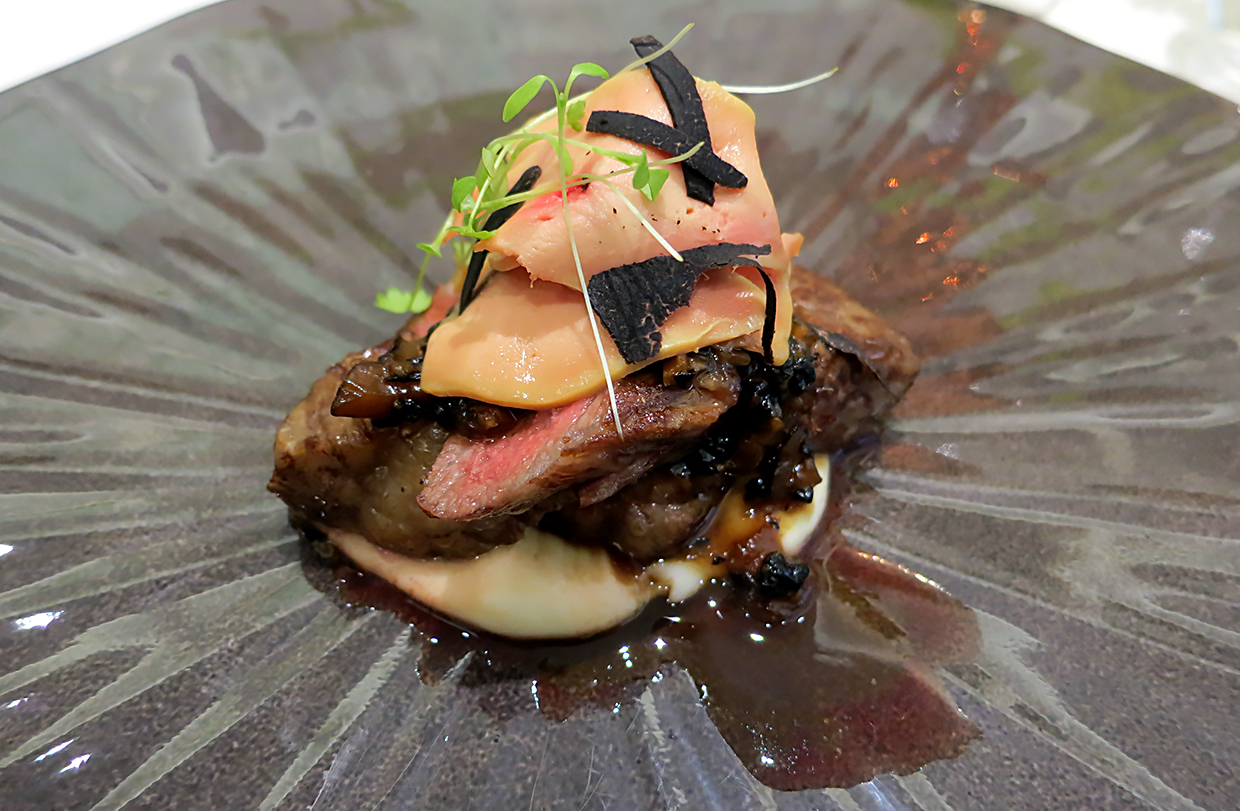 Chef Matsumoto's take on the quintessential rossini was astounding. His Japanese Wagyu Steak "Nippon Rossini" style was done medium rare and had the perfect bite. The bed of seasoned Japanese Lily Root Paste added an Asian piquancy to a very traditional French dish. The pureed root had the consistency of mashed potatoes and added another textural element that was an interesting contrast to the meltingly silky foie gras terrine and tenderness of the beef.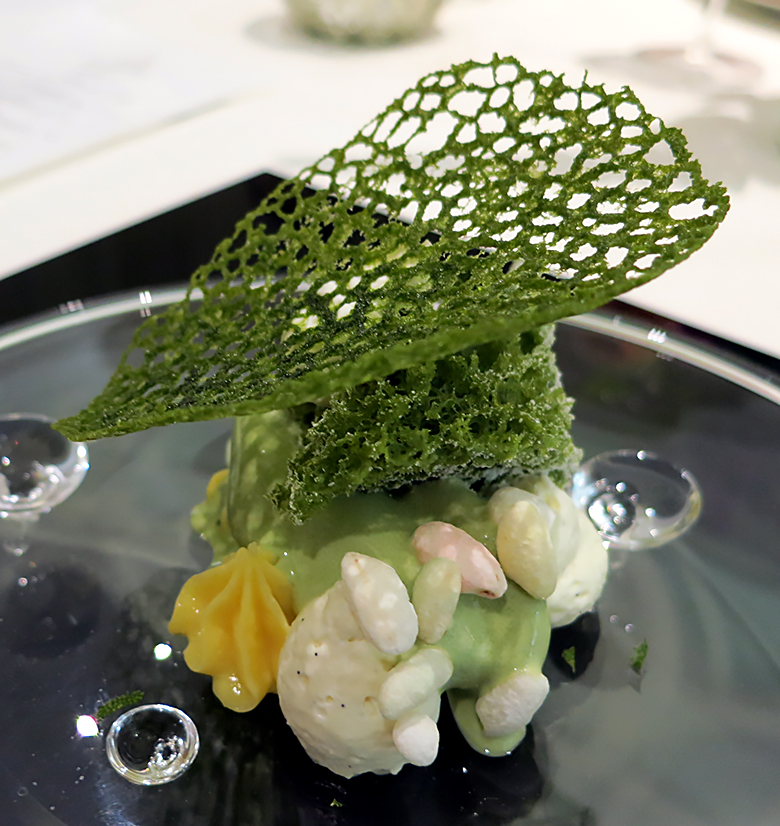 Rounding up the menu was a Japanese Green Tea First Flash and Lemon Lime Cake – a chiffon cake with matcha ice cream and lemon and lime cream. I didn't find this overly impressive. Perhaps because I personally like to savour the bittersweetness of my matcha on its own without the distractions of the citrus creams.
All in all there were much more hits than misses. It is little wonder that people are fond of holding celebrations here. The rossini and lobster bisque were so good that I don't think I'd wait for a special occasion to have them again though. Great food itself is a reason to celebrate.
The Lewin Terrace menu is going at $118++ (available during lunch and dinner) and Wakon-Yousai is $178++ (available only during dinner).
Lewin Terrace
21 Lewin Terrace, Singapore 179290
(For those arriving by car, please enter the address "23-B Coleman Street".
Access to the restaurant is through the red gates to the left of Singapore Philatelic Museum at 23-B Coleman Street. It is along the same road as the Central Fire Station. The main entrance of the restaurant is located up the flight of stairs.) Tel: 63339905
Website: www.lewinterrace.com.sg
Email: [email protected]
Opening hours:
Mondays – Sundays
Lunch: 12pm – 3pm (last order 2.00pm)
Dinner: 6.30pm – 11pm (last order by 9.30pm)