As part of its continuous network expansion program, particularly of the Chinese market, Garuda Indonesia officially launched a direct flight from Denpasar to Guangzhou on Sunday, 22 November 2015.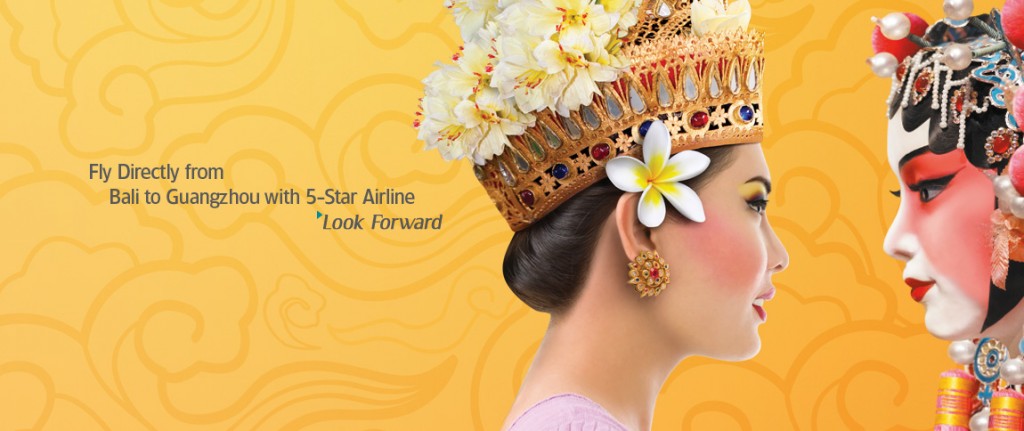 Garuda Indonesia flies the Denpasar – Guangzhou (GA 896) route three (3) times a week, every Tuesday, Friday and Sunday with a departure from Denpasar scheduled at 11.45 pm and arriving in Guangzhou at 5 am the next day. Meanwhile, the Guangzhou – Denpasar route (GA 897) flies every Monday, Wednesday, and Saturday. Departure time from Guangzhou is at 6.15 am and arrives in Denpasar at 12 pm. For the new route, Garuda Indonesia operates a Boeing 737-800 NG with a capacity of 12 passengers in business class and 150 passengers in economy class.
Garuda Indonesia's Director of Services, Nicodemus P. Lampe said that the Denpasar to Guangzhou service is part of the airlines network expansion strategy, especially to China. China is a very important market for Garuda Indonesia with plans to fly to other Chinese cities in the coming periods.
Lampe added that with the launching of this new Denpasar to Guangzhou service, Garuda now flies to China 24 times a week, Shanghai – Jakarta (seven times), Beijing – Jakarta (four times), Beijing – Denpasar (three times), Guangzhou – Jakarta (seven times) and the newest service, Denpasar – Guangzhou (three times). Apart from flying to Shanghai, Beijing and Guangzhou, Garuda Indonesia also flies 21 times a week to Hong Kong, including Hong Kong – Jakarta (14 times) and Hong Kong – Denpasar (seven times).
The new route will contribute to more inbound tourists from China. Year-to-date numbers already showed a tremendous 25% increase compared to last year. With more flights opening and increasing interests from the Chinese tourists to tropical destinations such as Indonesia, Garuda Indonesia is ready to cash in on this huge potential Chinese market.
Furthermore, Garuda Indonesia's flight from China to Denpasar will also connect with other domestic services across the archipelago, including some of the most-connected destinations such as Yogyakarta, Ujung Pandang, Manado and Labuan Bajo.
Syamsudin also explained that the flight will feature services from the best cabin crew in the world and one of the best-looking flight crew, in an informal ranking by migme earlier this year. The passengers will also be assisted with Mandarin-speaking cabin crew for easier communication and service delivery. As a prime "five-star" airline, Garuda Indonesia will feature distinct Indonesian hospitality from the moment the passengers step into the plane to the time they disembark at their destination.
For more information or to book a ticket, visit Garuda Indonesia's website.