Cookie butter has been enjoying immense popularity with Singaporeans recently, appearing in everything from milkshakes to macarons. For good reason too — the spicy, creamy and incredibly moreish spread is delectable and tastes just like Christmas.
Poppy & Co. has been offering a more localised version of the Speculoos spread, designed to be "less spicy and less sweet" to cater to the Singaporean palette.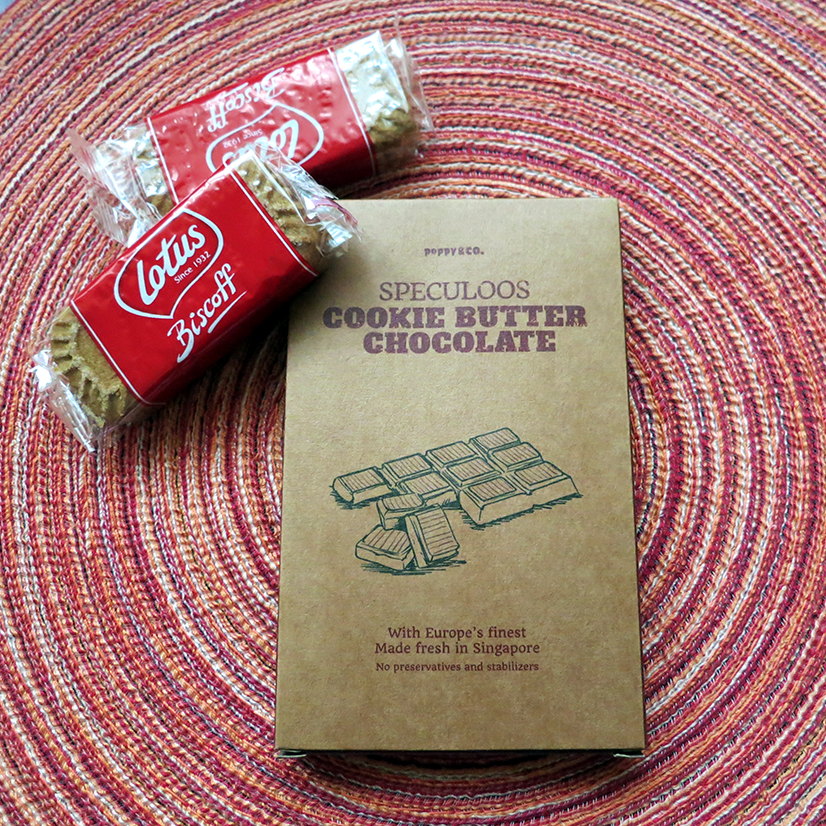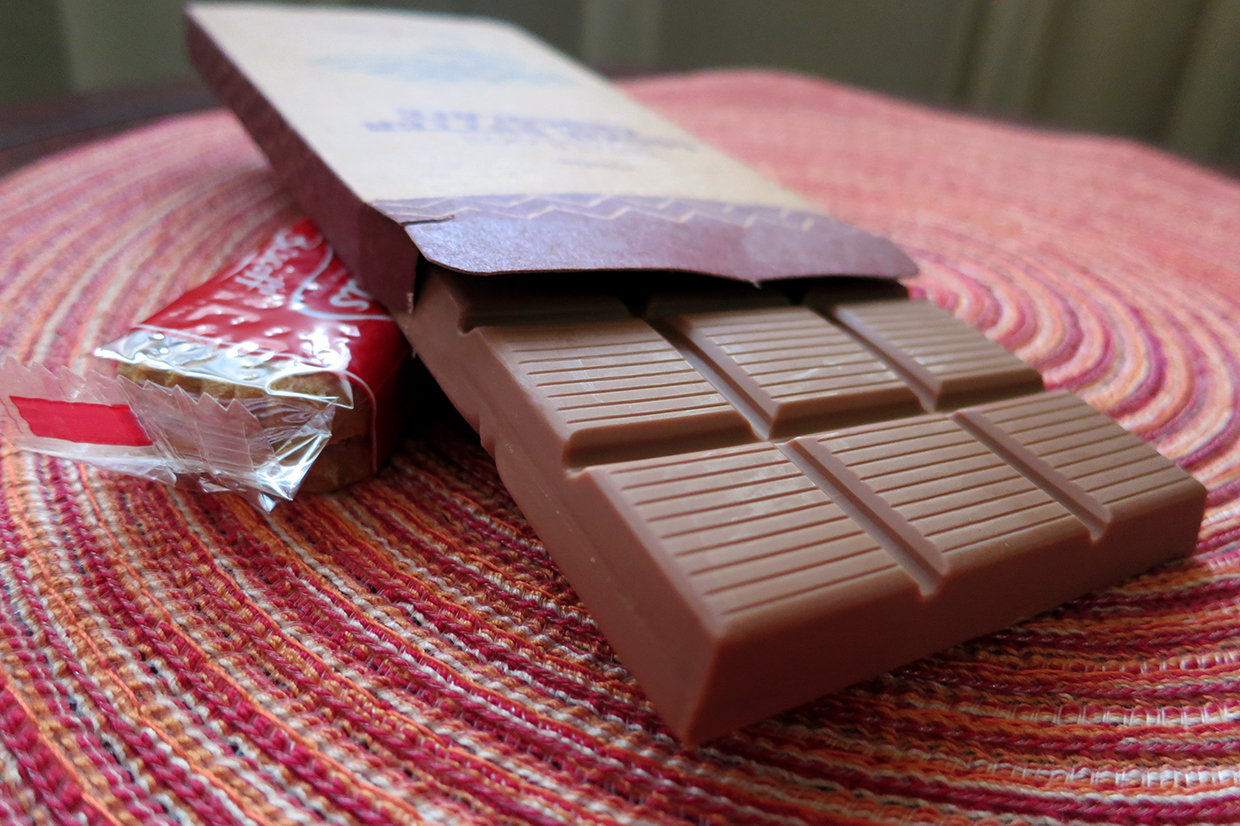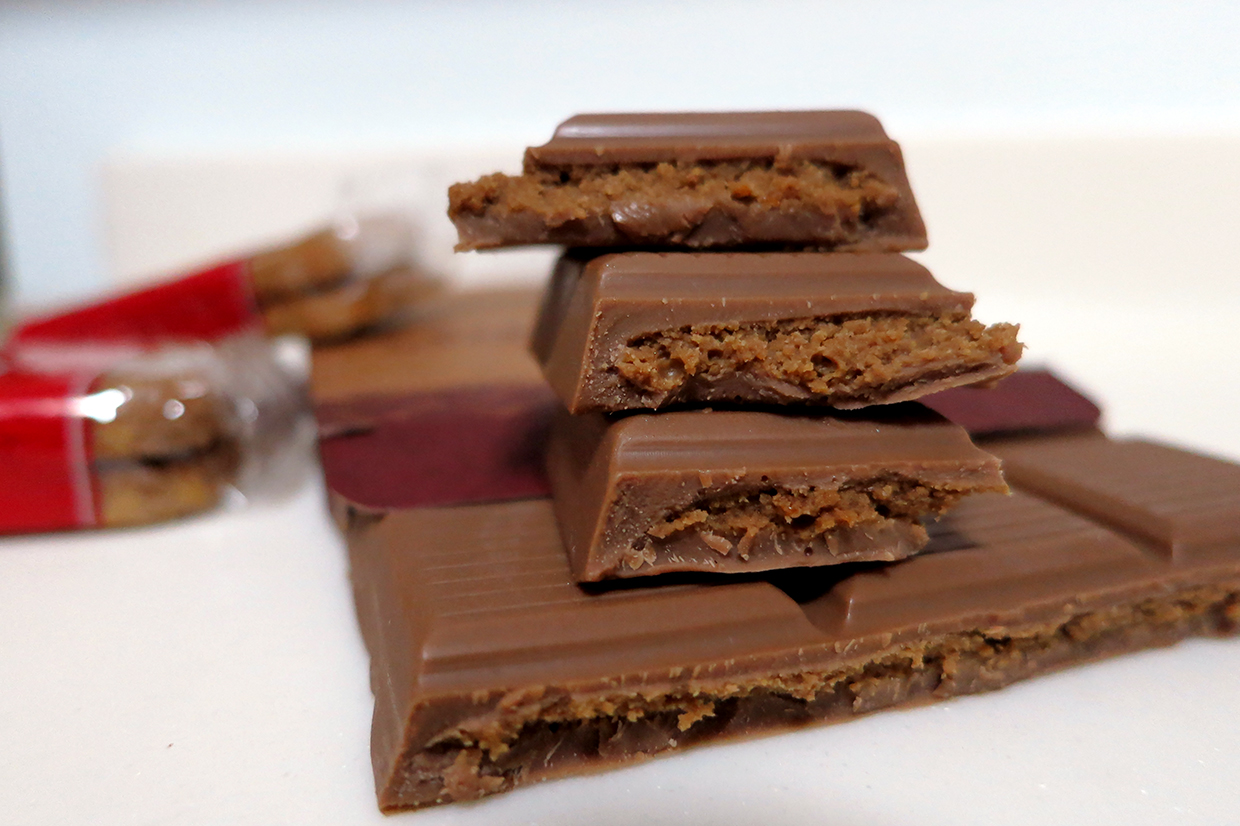 Their newest confectionery is a blend of silky Swiss milk chocolate encasing crushed Speculoos cookies, cookie butter and praline. The result is an absolute dream for chocoholics and cookie butter fanatics. I am a bit of both so the cookie butter chocolate is the ultimate treat for me.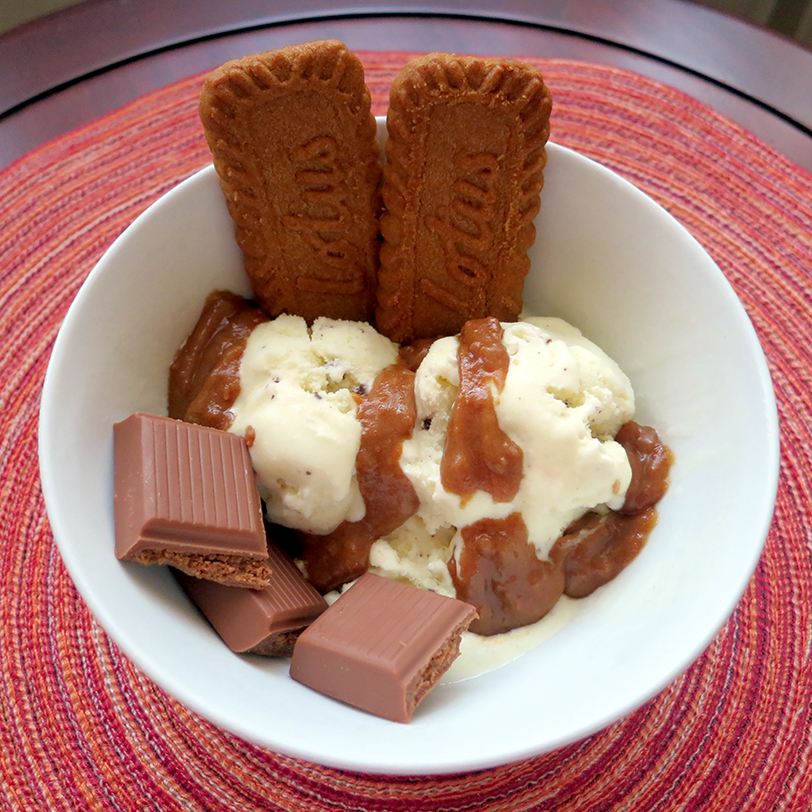 One of my favourite ways of consuming cookie butter (besides shovelling it right into my mouth with a spoon) is to pair it with ice cream. This was how I introduced the spread to my loved ones a couple of years back when it first came to Singapore. It was over the festive period and I still remember how my cousin's eyes lit up the moment he took his first spoonful of ice cream and cookie butter. Needless to say, it was a hit.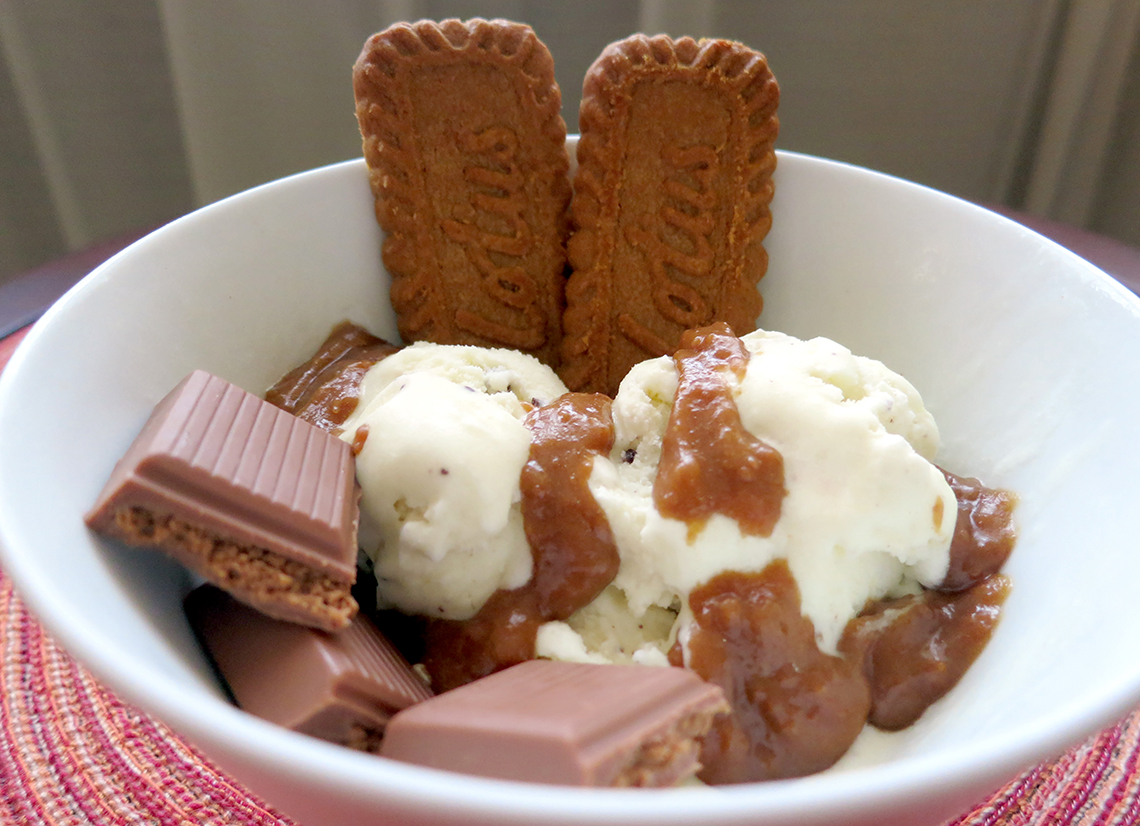 I've recreated what I made for him that day. I like my cookie butter crunchy, but this might make it a tad difficult to dribble on ice cream. So, I've mixed mine with a little honey and water to get the right consistency. Throw in some squares of Speculoos Cookie Butter Chocolate and top it with the original Speculoos cookies and you've got yourself a decadent treat for muggy weekend afternoons. Or anytime at all, because what's stopping you, really? 
I call this creation Specu-loco ice cream. The flavour is pretty intense so I hope you're as crazy about cookie butter as I am!
Get your Speculoos Cookie Butter Chocolate (S$9) at Naiise stores in Singapore. Visit www.poppyandco.me for details.
Naiise Outlets:
Central
6 Eu Tong Sen Street
Central, #02-23
Singapore 059817
11am-10pm daily
I12 Katong
112 East Coast Road
I12 Katong, #01-31/32
Singapore 428802
11am-10pm daily
Orchard Gateway
277 Orchard Road
Orchard Gateway, #02-02/24
Singapore 238858
11am-10pm daily
Westgate
3 Gateway Drive
West Gate Mall, #01-30
Singapore 608532
11am-10pm daily
Wheelock
501 Orchard Road
Wheelock Place, #02-12
Singapore 238880
11am-10pm daily