The concept of personalised skincare is exactly not a new one. But more often than not, many of the skincare brands out there typically cater to the foreign market. It was thus refreshing when I discovered TSP – a Singapore brand that specialises in customised skincare solutions.
Previously known as The Skin Pharmacy, TSP was set up five years ago by two local pharmacists who believe that skincare products should be made to suit different skin types. At TSP, you get to personalise your skincare products to suit your skin condition and needs.
As many would know, Asians have different skin types compared to Caucasians, whom many established skincare brands created their products for. Even within Asia, varying climates in different countries result in different skin types among Asians. For instance, the humid tropical weather in Singapore can cause your skin to sweat, making you more prone to breakouts. TSP is able to take into account this and have a greater understanding of the skin conditions of Singaporeans.
This commitment to customising skin solutions starts from the moment you enter a TSP store. Customers will be given a thorough skin analysis by the resident pharmacist using a machine which takes three photos using regular light, polarising light and UV light to check skin condition and UV damage.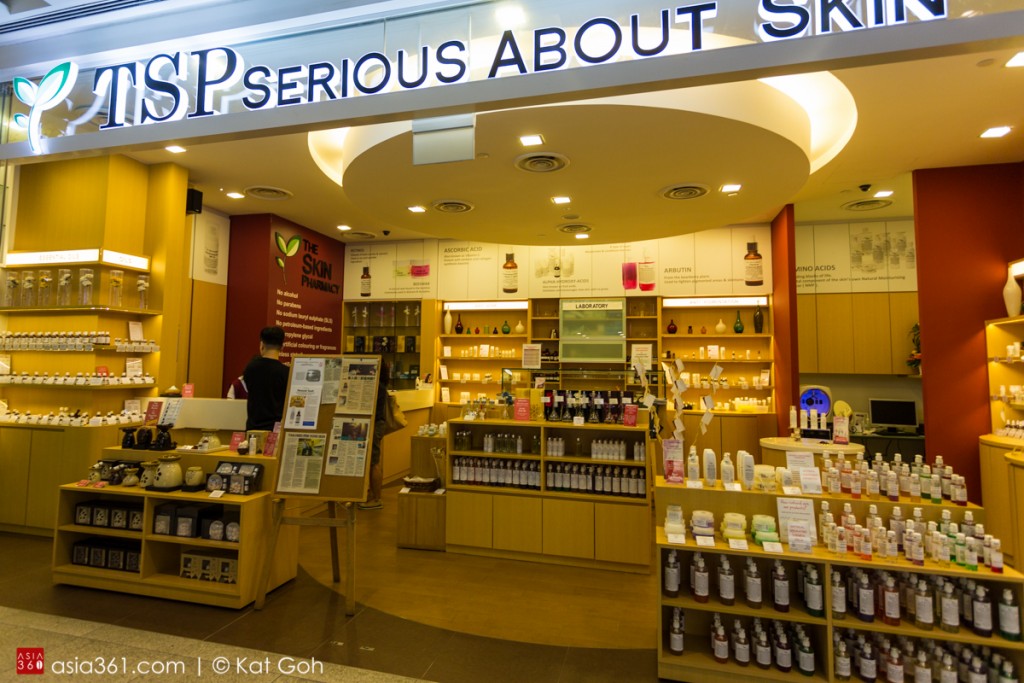 When I visited the store, Mei Hui, one of the two pharmacist store founders, personally gave me a skin analysis, which looked at my pore size, wrinkles, spots and skin tone. Thankfully, I was told that my skin is better than the average of those from my age group. My results would be kept in TSP's database, which would be used to compare different skin attributes of customers in the same age group. Also, the store would be able to retrieve my data whenever I return.
One interesting feature of TSP is that there is a mini "laboratory" in each store. You can actually watch your customised skincare products being made right before your eyes. Given that my complexion was given the thumbs up from Mei Hui, there was no need for me to have any customised skincare products.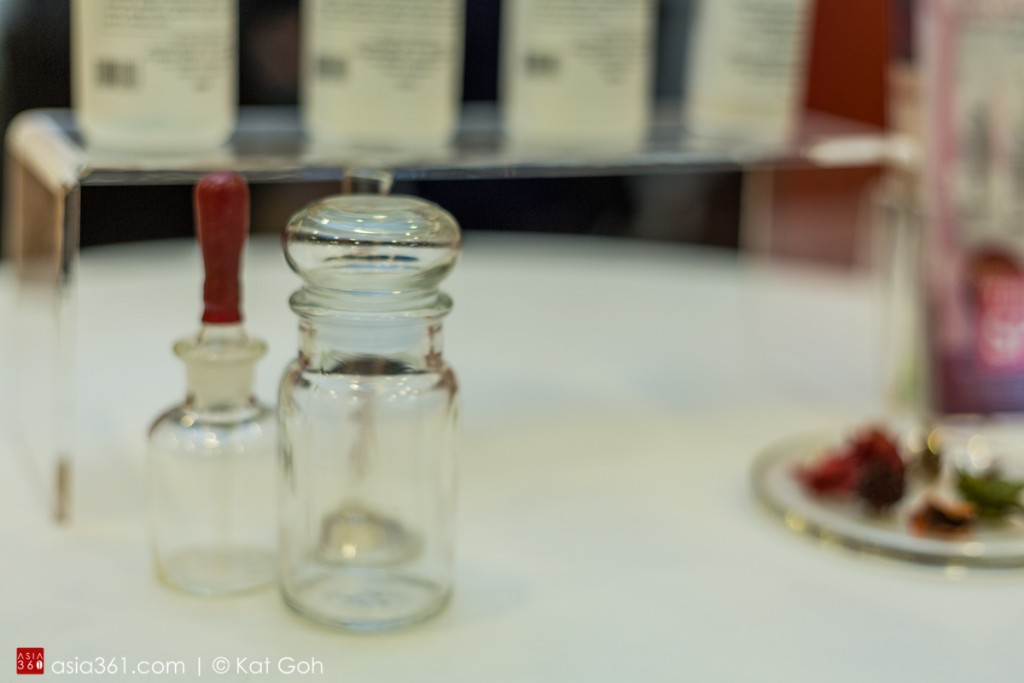 Nevertheless, I requested to customise the Amino Nourishing Cream (which incidentally is a Women's Weekly Best Beauty Buy winner for 2015) by adding ingredients for firming effects. I watched how Mei Hui make careful calculations for the ingredients and meticulously mixed them together. At the end of the process, a label detailing the extra ingredients was even specially printed for me.
It is notable that TSP has an extensive range of products for needs ranging from anti-pigmentation to anti-acne to anti-aging. The products contain no alcohol, no parabens, no petroleum-based ingredients, no sodium lauryl sulphate and no propylene glycol. They are also free of artificial preservatives, colouring and fragrances.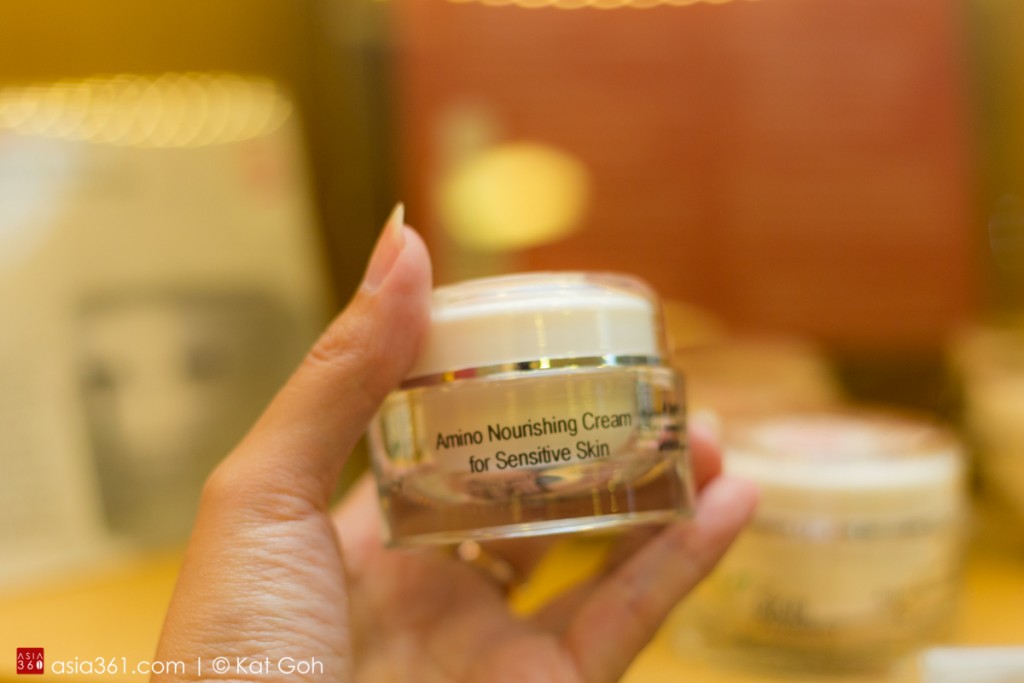 One of my recommended TSP products is the Natural Whitening Hydrating Face Mask (S$54.90). I found this to be a useful and effective product, particularly when I travel. As we all know, frequent travelling can take a toil on your skin and skin tends to get dry in planes and air-conditioned places like hotels. I only need to apply a thin layer on my face and sleep with it. I would wake up the next morning with my face feeling moisturised and smooth.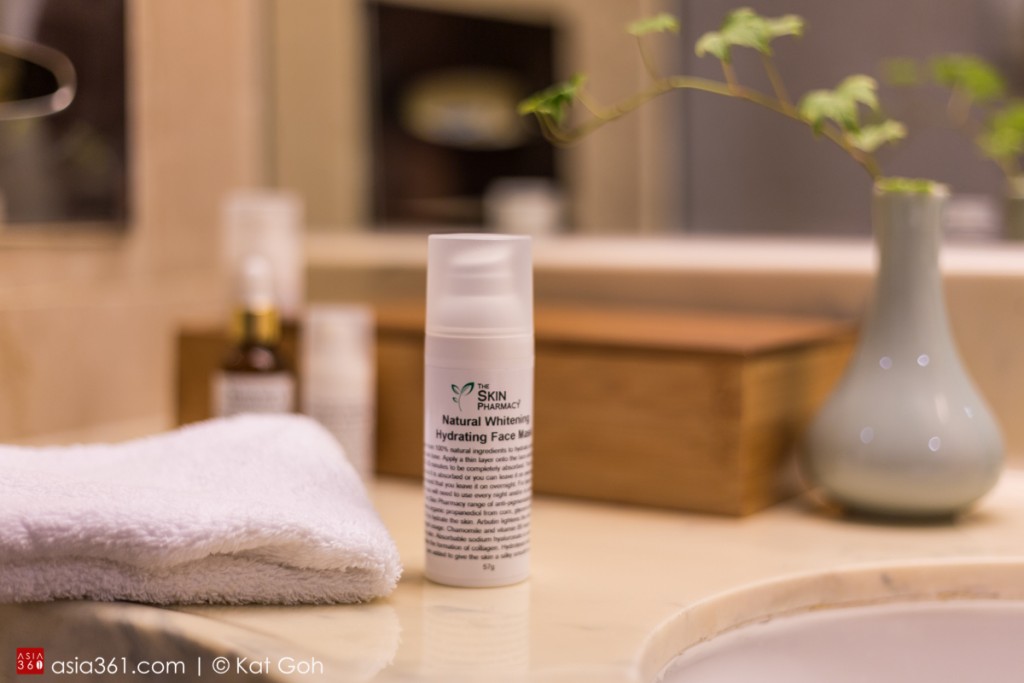 The Silky Smooth Sunscreen SPF 50 (S$54.90) is another favourite of mine. I find that most sunscreens of at least SPF 50 to be greasy. And, they also have a smell that I do not like. However, TSP's Silky Smooth Sunscreen SPF 50 is light and very easy to apply on the face. It does not leave my face with a heavy feeling traditional sunscreens would.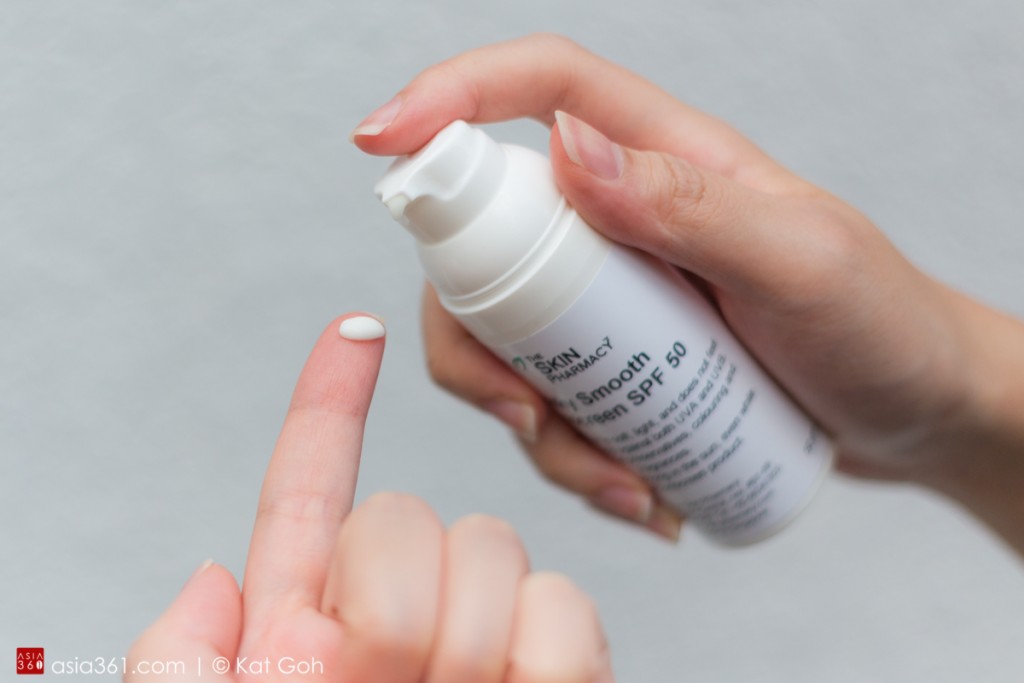 TSP is perfect for those who have skincare woes and have not been able to use over the counter products. But even for someone like me who has generally good skin, there are suitable products for regular care too. The products are of a high level of quality and yet pretty affordable in my opinion. So if you want good skin, making an appointment with a TSP pharmacist would be a great start.
TSP – Nex
23 Serangoon Central
#B1-69 Nex
Singapore 556083
Tel: +65 6634 7855
TSP – Parkway Parade
80 Marine Parade Road
#B-64 Parkway Parade
Singapore 449269
Tel: +65 6440 8015
TSP – Jem
50 Jurong Gateway Road
#02-48 Jem
Singapore 608549
Tel: +65 6339 0063