The Japanese are known to come up with unusual flavours for snack food. And, visitors to Japan love to snap up many of the unique snack food. Now, you don't have to book an air ticket to Japan, or any other country for that matter, just to get your hands on titbits of weird flavours.
We found some very interesting snack food in our own backyard, to be more specific at Japanese supermarket Meidi-ya. Not all of them are from Japan, but they are no less intriguing as they are not usually found at other supermarkets in Singapore. For those with an adventurous palate, here are 10 unique titbits you can buy:
Guinness Potato Chips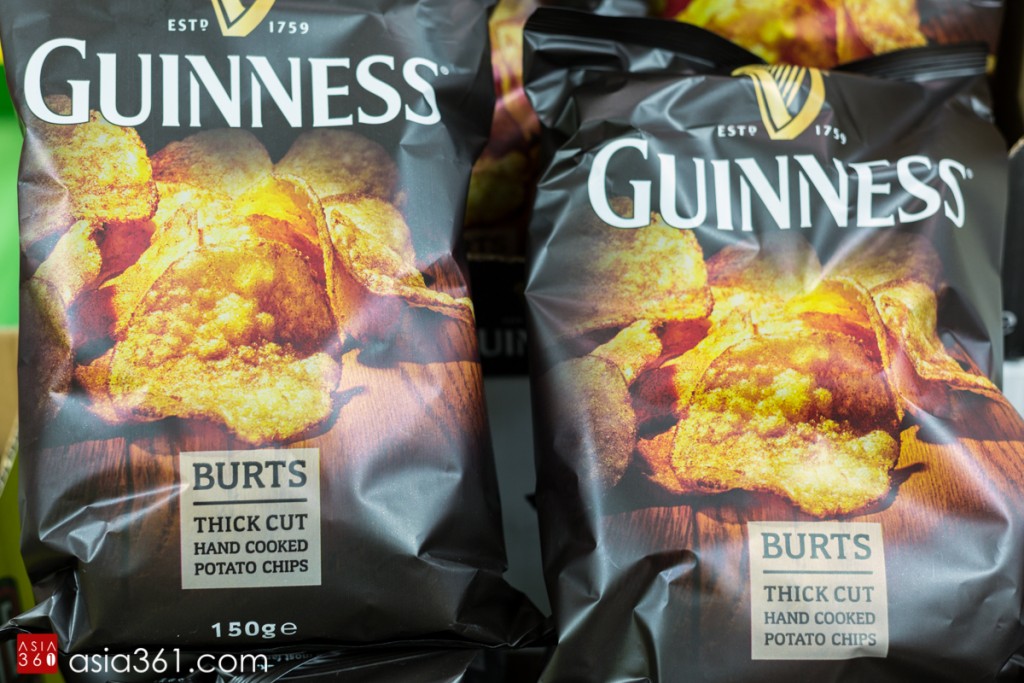 These potato chips give a new definition to bar snacks. A collaboration between alcoholic beverage company Diageo and British potato chips maker Burts, these Guinness Potato Chips are made from hand-cooked quality potatoes, which are then flavoured with a unique blend of roasted barley and hops. As an added bonus, the chips are gluten-free too.
Marmite Potato Chips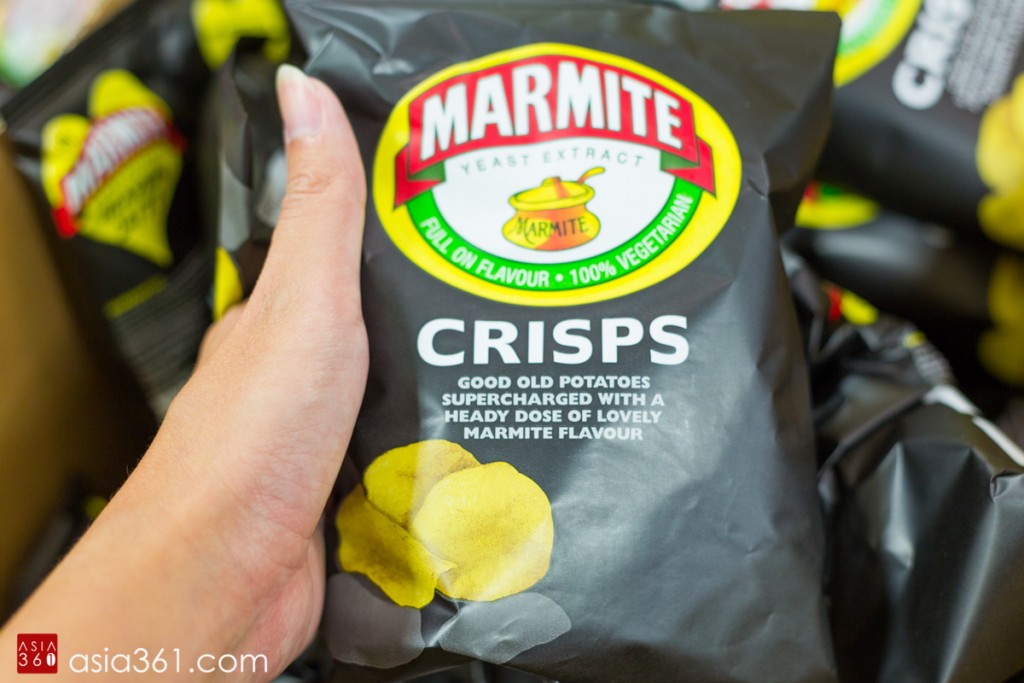 Some of us slather it on toast. Some of us add it to our porridge. We are talking about Marmite – that dark-coloured yeast extract condiment loved by many of us, albeit an acquired taste for some. Now, this classic savoury spread can be enjoyed in a crunchy crispy form. If you belong to the Marmite camp like us, you will love these Marmite potato chips. The flavour is pure Marmite but the chips are not overly salty. Don't buy these unless you absolutely love Marmite.
Unique Kit-Kats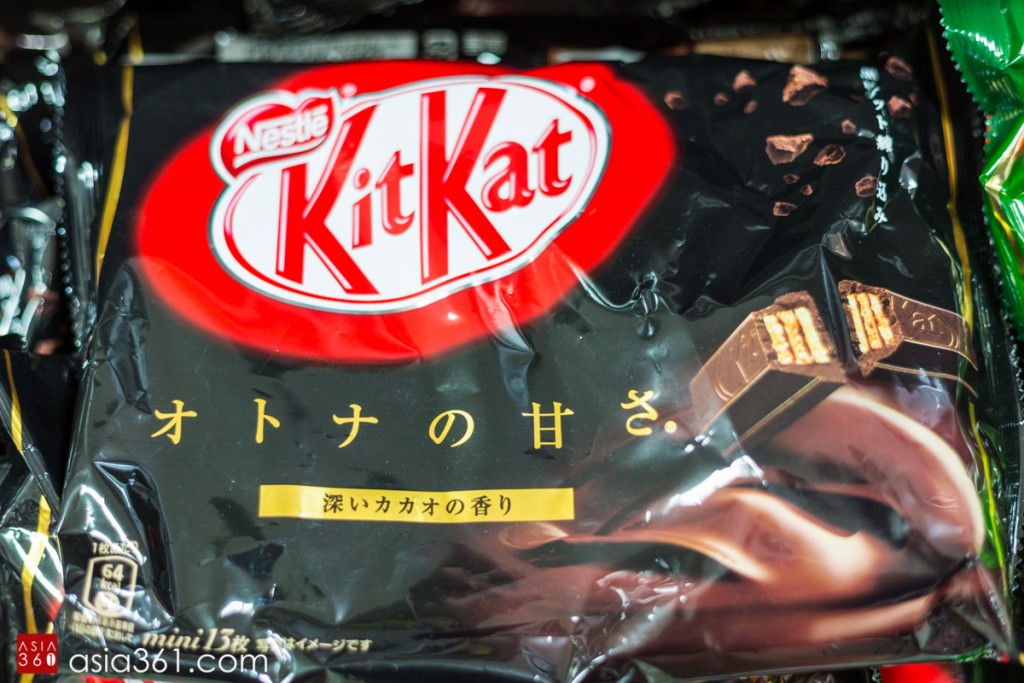 We cannot imagine coming up with a list of unique snack food without mentioning Kit-Kat. The Japanese are known for churning out Kit-Kats with unusual flavours like soy sauce, sakura and corn, among many others. While the really quirky flavours are not available, you can find the green tea-flavoured ones at Meidi-ya. There is also a bitter chocolate Kit-Kat for those with a preference for something less sweet.
Matcha Pocky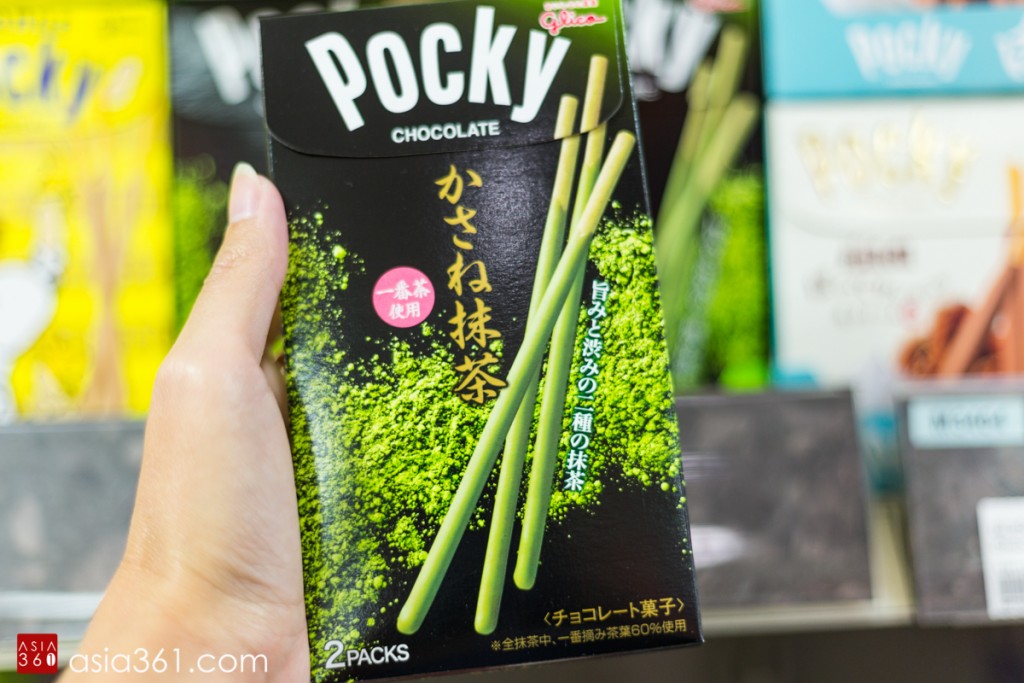 Contrary to popular belief, Matcha (green tea) Pocky can be bought in Singapore. There seem to be many green tea Pocky variations (even Thailand has its own version of green tea Pocky), but the ones we found in Meidi-ya are from Japan. Matcha Pocky incorporates the distinct flavour of finely powdered matcha into a smooth cream, which wraps around crispy biscuit sticks. While Pocky has other flavours such as Azuki bean, the Matcha Pocky remains a highly sought-after flavour by Pocky fans around the world.
MARS Chocolate Drink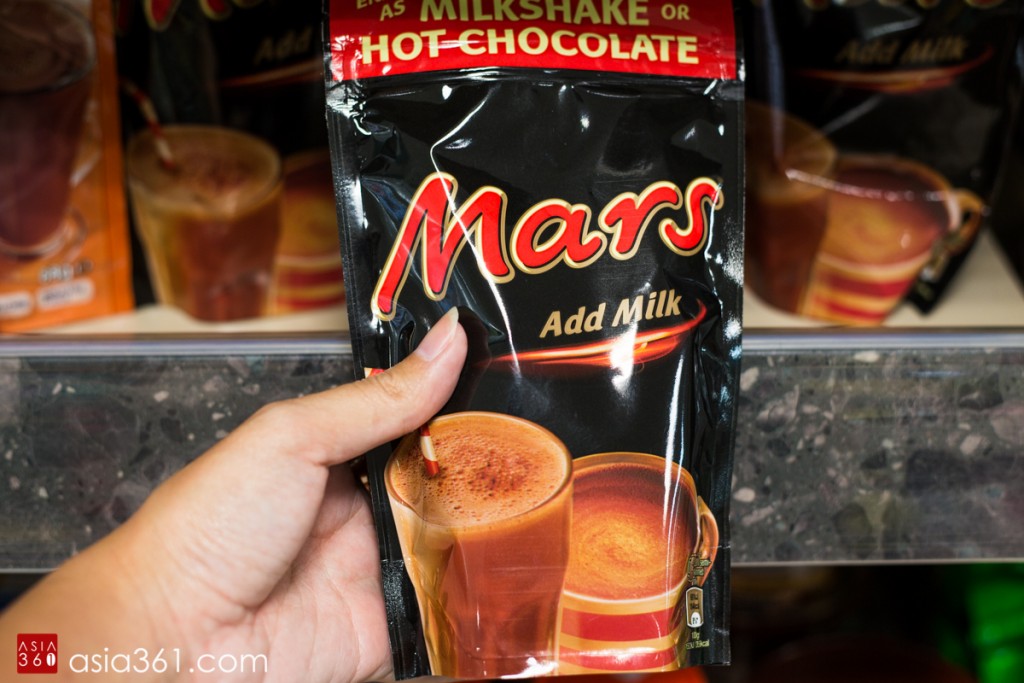 MARS is one of our favourite childhood snacks. If you still love that chocolatey caramel taste, you can now enjoy the same taste as a drink. Just add hot or cold milk, depending on your preference, to get a milkshake with a twist.
Nando's Peri-Peri Potato Chips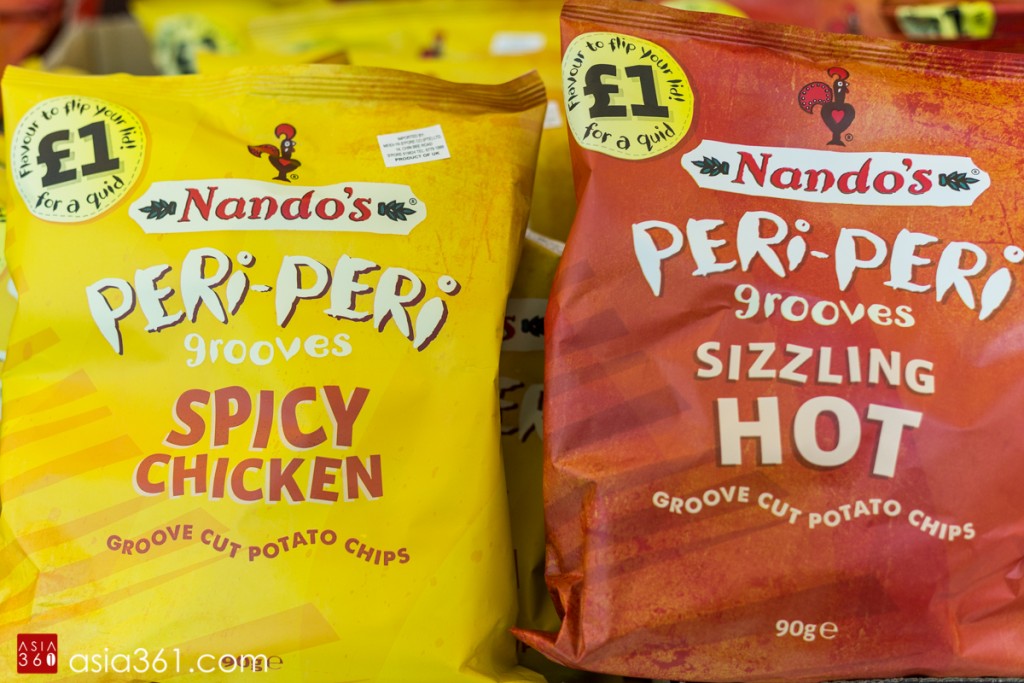 Fans of Nando's, rejoice! The restaurant chain has found a way to harness its famous Peri-Peri (African Bird's Eye Chillies) flavours, and deliver them to you in the form of potato chips. These potato chips are delicately cooked and seasoned with genuine African Bird's Eye Chillies by hand. You can choose between two flavours – Spicy Chicken and Sizzling Hot. Don't say we didn't warn you – these chips are not for those who can't take the heat.
Calpis Marshmallows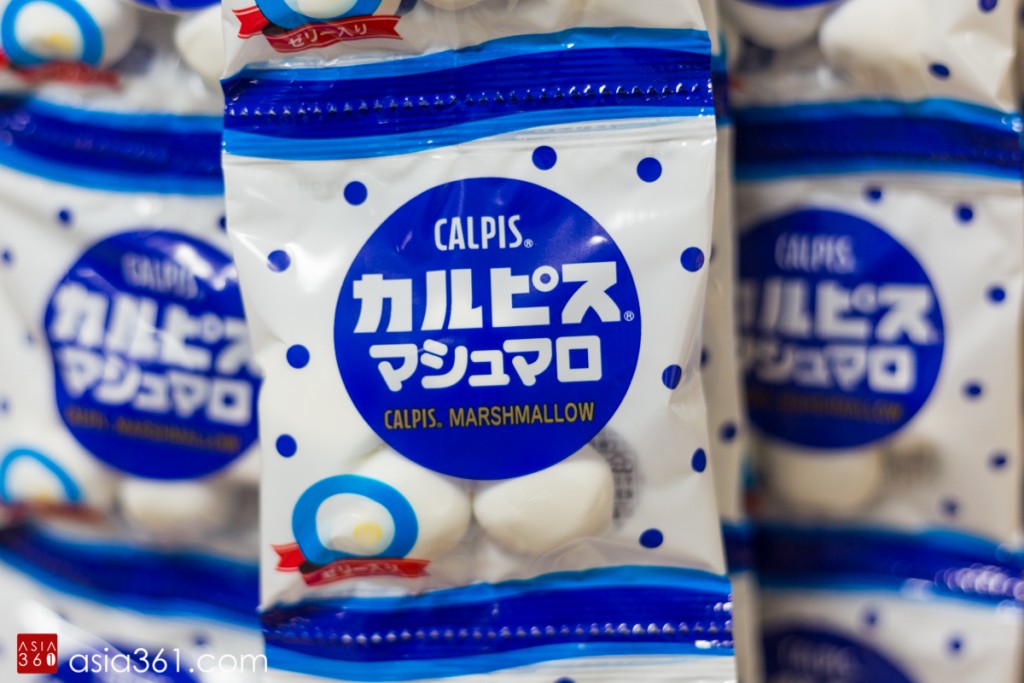 Calpis is a Japanese cultured milk beverage, similar to the Yakult drink that Singaporeans are more familiar with. Known as Calpico in some countries, Calpis has come up with Calpis marshmallows. The marshmallow itself isn't flavoured with Calpis, as you might think. The actual Calpis flavour resides in a thick yellow filling encased by the marshmallow. The filling shares the same acidic basenotes of the drink. This is a must-try for Calpis fans.
Tabasco Chocolates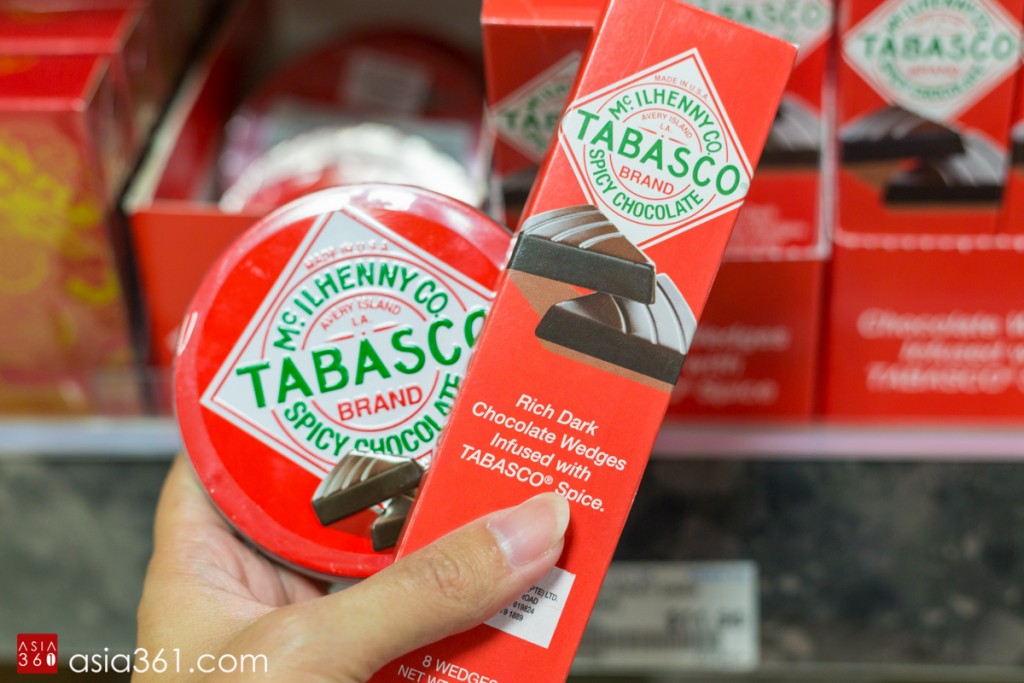 Spices and chocolates do not sound like a match made in heaven to us. But, if you like bold flavours, you might like to go for the Tabasco Chocolate from the United States. Tabasco has infused their legendary hot pepper sauce into dark chocolate. The chocolates are made into bite-sized wedges and come in two packaging options of an 8-piece collectible tin can and a slender 8-piece box.
Guajillo Chilli Chocolate Mexicano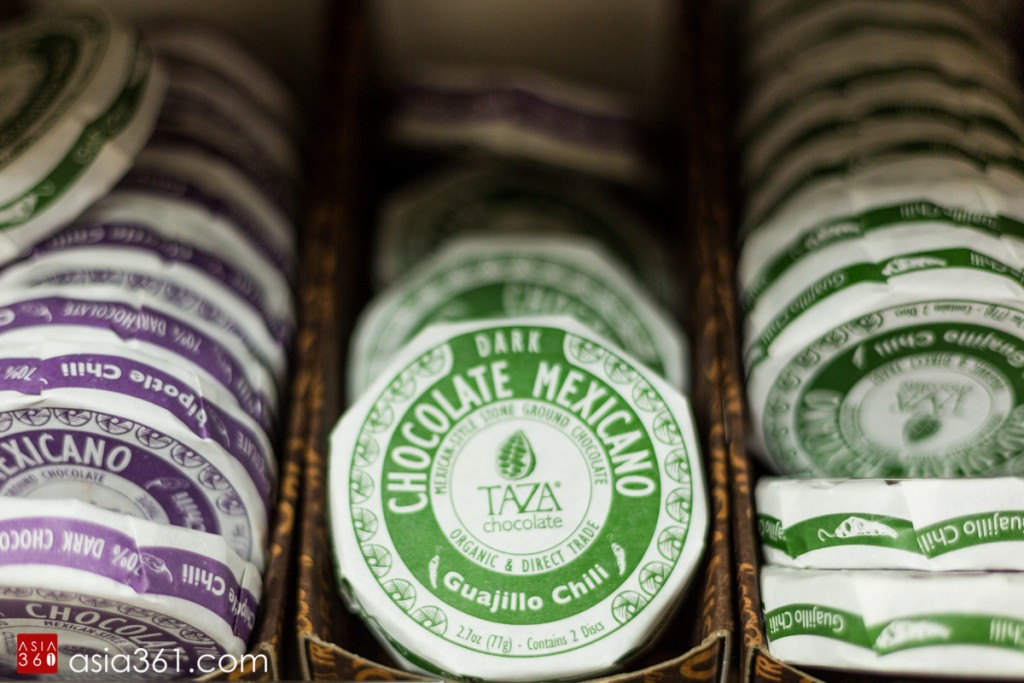 In Mexico, chilli are often added to chocolate for extra kick, and we found these Guajillo Chilli Chocolate Mexicano for those who want some spice in their lives. These organic Mexican-style chocolate aren't your usual chocolates. Single-origin Dominican cacao are stone-ground using Oaxacan stone mills to preserve the complex flavour and rustic texture, and then organic chilli are blended into the chocolate.
Nabisco Sakura Ebi Potato Chips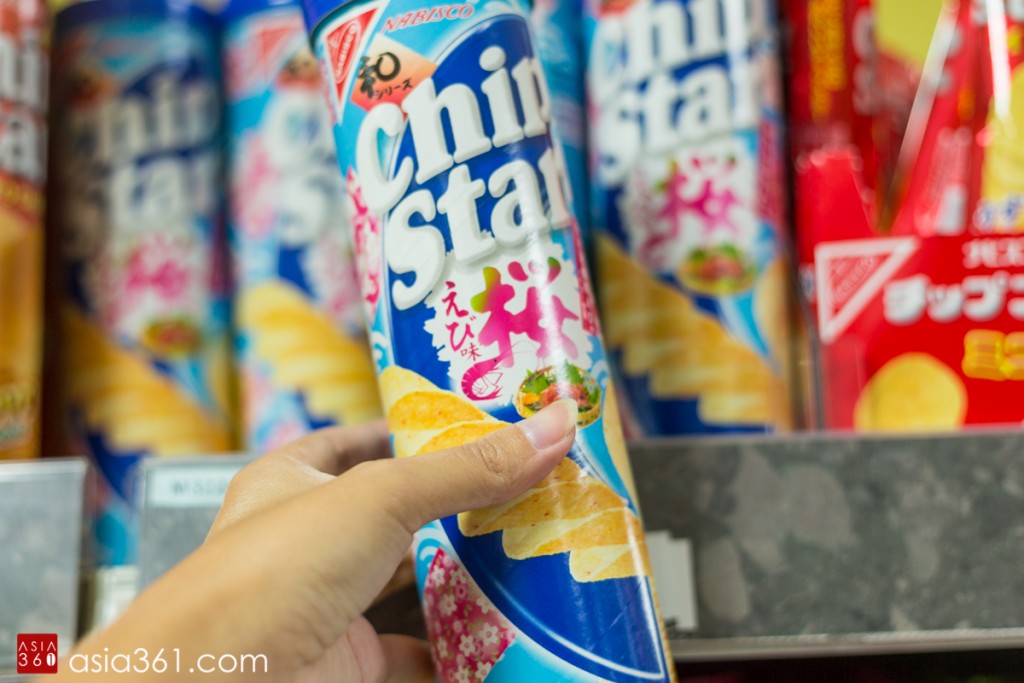 Lest you be mistaken, these potato chips are not a blend of sakura (cherry blossom) and ebi (shrimp) flavours. Sakura ebi is a very small shrimp found in Japan's Shizuoka Prefecture, where the shrimps are harvested from Suruga Bay twice a year. Nabisco uses 100% Suruga Bay sakura ebi to make these potato chips.
Meidi-ya
177 River Valley Road
B1-50 Liang Court
Singapore 179030
This is not a sponsored post by Meidi-ya. All opinions expressed are the writer's own.