The first of its kind in Singapore, an urban beach has sprung up in the midst of our Central Business District area at Marina Bay. Completed with deck chairs, hammock, palm trees, beach bar, DJs, swimming pool – it truly was an exclusive beach experience like no other.
I did not manage to enjoy the activities on the beach as I cycled down on Saturday afternoon from home, but I'm sure there were many others who had a good time soaking up the sun and having a picnic on the man-made beach with their loved ones this weekend.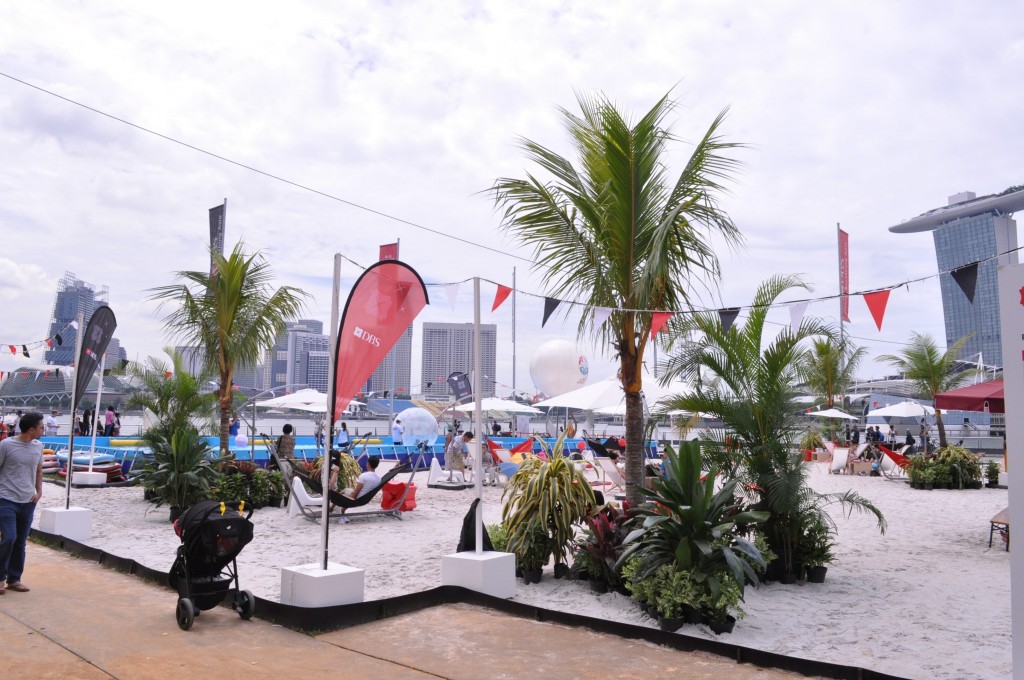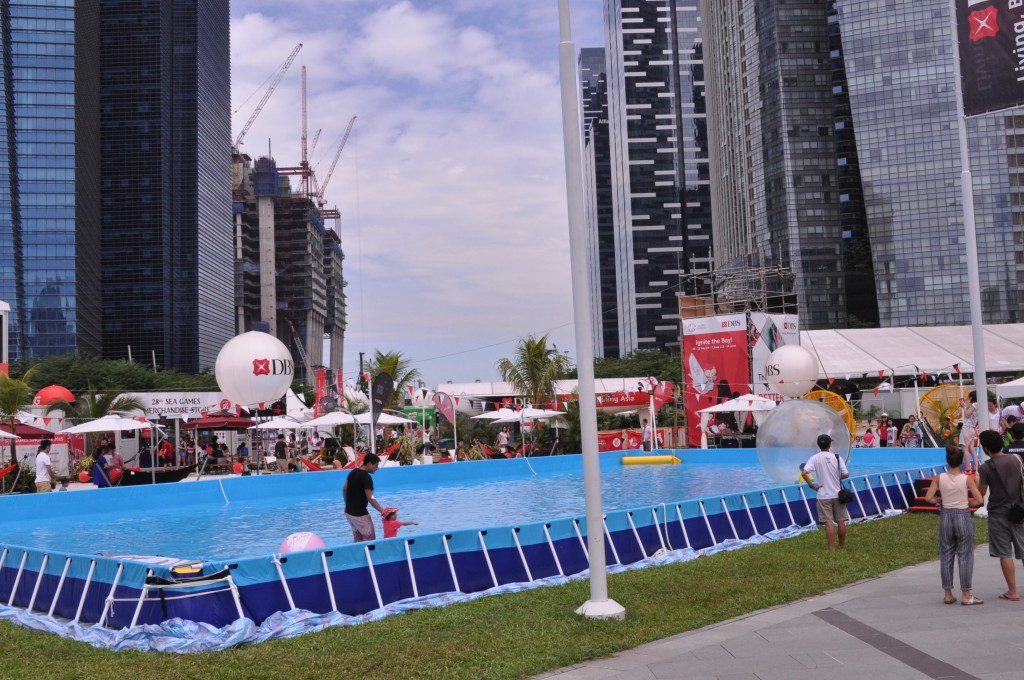 Water Zorbing is one of the many activities planned out as part of this DBS Marina Regatta event. For those who are not familiar, water zorbing is essentially a large inflatable sphere that allows you to walk/run on water without getting wet. This is an increasingly popular form of play in recent years, and here we can see many contented faces as they try out this activity. In the later part of the day, yoga and stand up paddling activities were scheduled.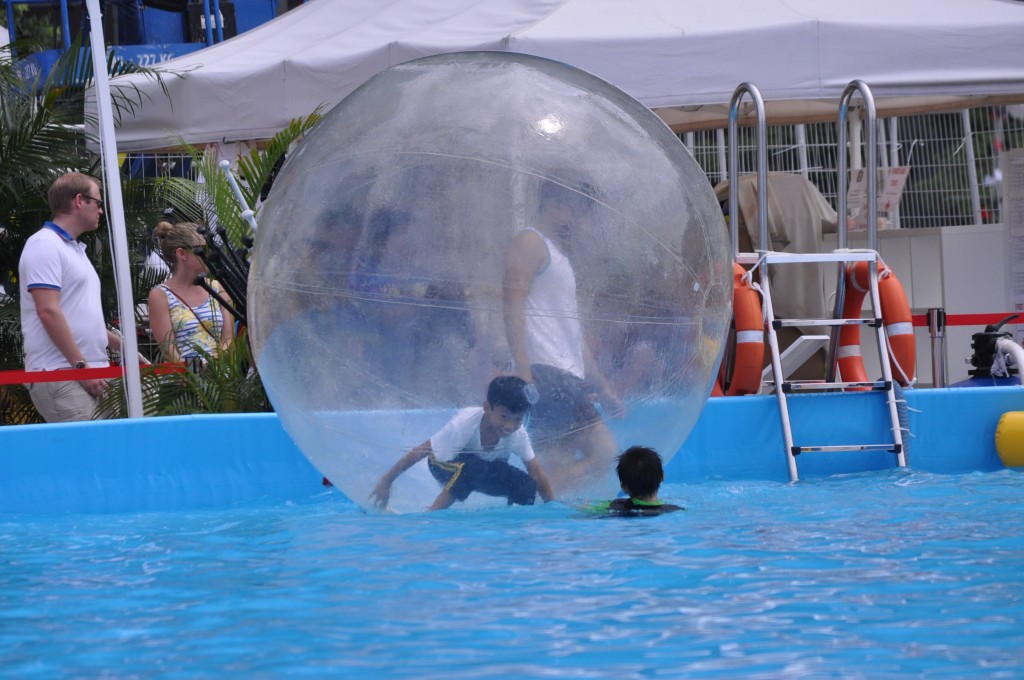 A large boat structure was also built for families and friends to take a picturesque shot of this event from a higher viewing point.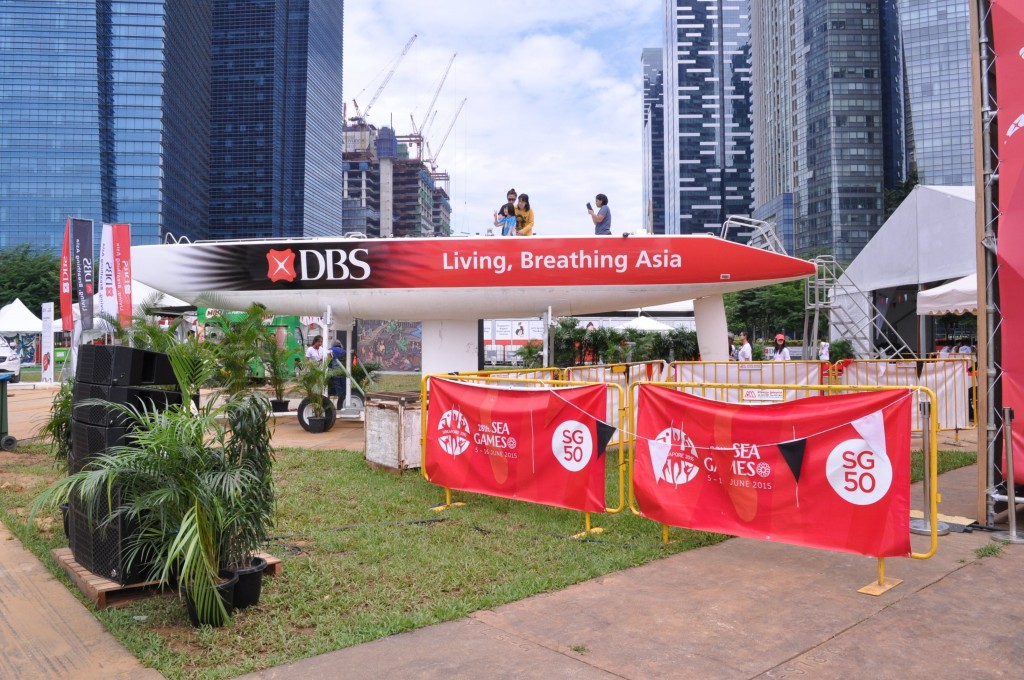 Last but not least, the 28th Sea Games Sailing was held in conjunction with the DBS Marina Regatta on its third and final week. Match racing and team racing for men and women were held over the weekends and we are very proud of our Team Singapore Sailers for attaining such impressive results. For exact medal tally count and results, visit the offical SEA GAMES website.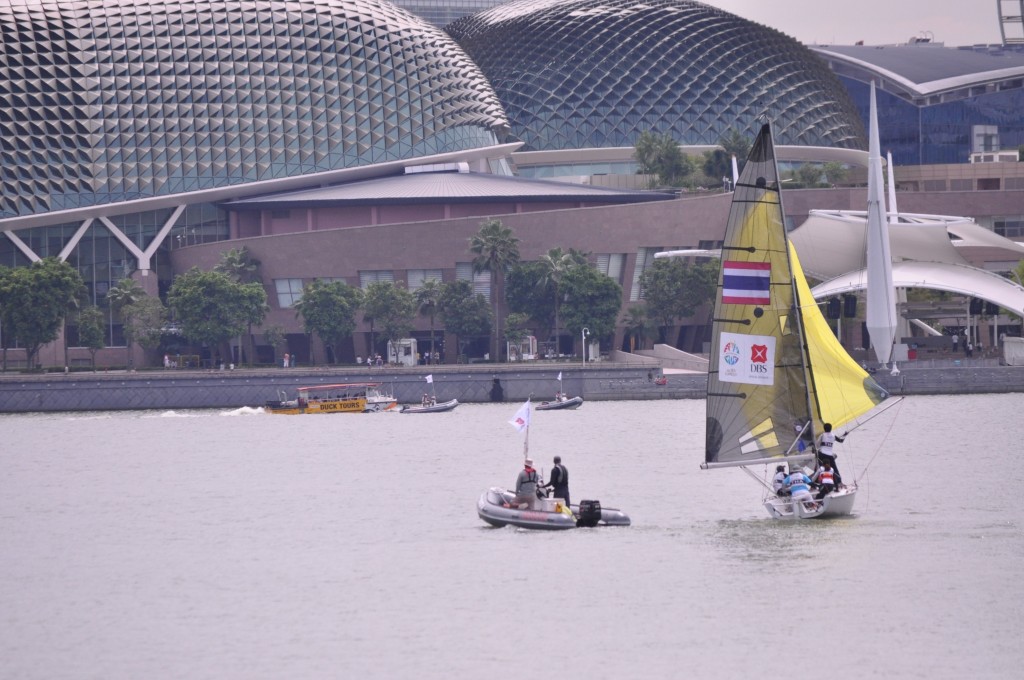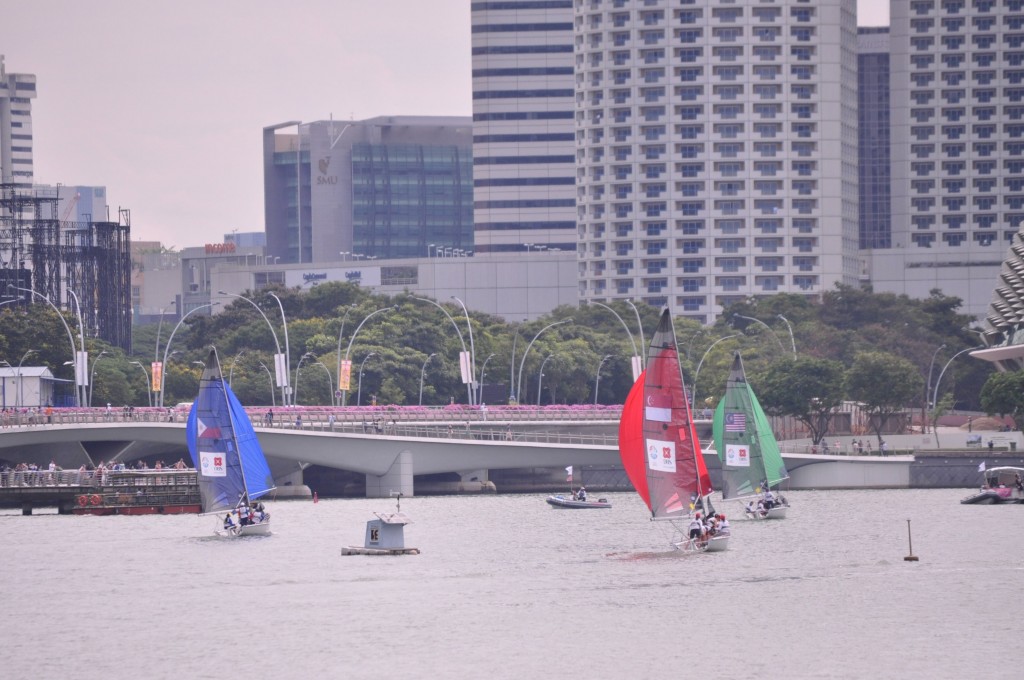 So, it's a wrap. After three exhilarating weekends of non-stop fun and action, the DBS Marina Regatta 2015 has come to an end. There were many firsts this year, but I guess the most important thing is families and friends get to create extraordinary memories together on these weekends.