Established in 1966 and with 500 outlets worldwide, Saboten has won the hearts of many with its tonkatsu dishes. The world's largest tonkatsu chain has just added a new outlet to its family with the opening of a new outlet at Millenia Walk, Singapore.
To mark the grand opening of its new outlet in Millennia Walk, Saboten welcomed its guests with an exciting opening ceremony – drums and even a grand toast with sake.
To start the night, we were greeted with a feast. All of Saboten's set meals come with free refills of its 100% Uonuma Koshihikari Rice that is specially imported from Japan. The rice is the highest grade of rice in Japan and carries a rather creamy texture to it. Along with the set came miso soup, chawanmushi and shredded chilled cabbage. Unlike other cabbages I have tried before, the ones at Saboten were extremely crunchy and tasty.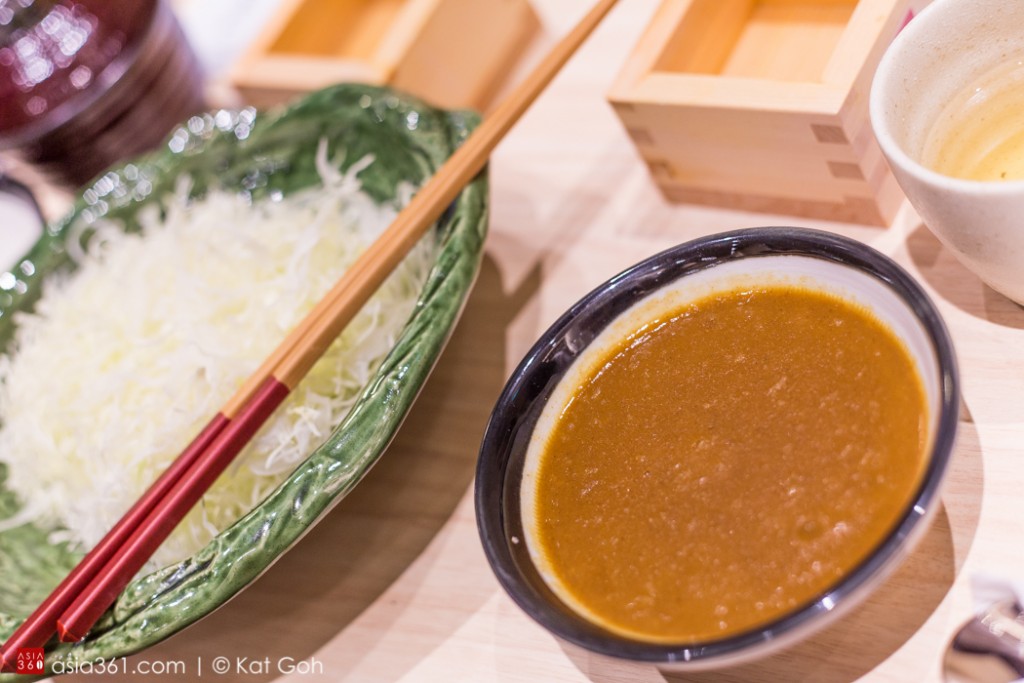 After finishing my sides, my eyes were immediately set on the tonkatsu dishes. Saboten is known for importing grain- and barley-fed pork from Indonesia and ensures that only high-grade ingredients are used in its products. I first tried the Tenderloin cutlet, which was rather lean and tasted tender. However, as someone who enjoys the occasional fatty meat, the Pork Loin cutlet was perfect for me. It had just the right amount of fat and was extremely succulent.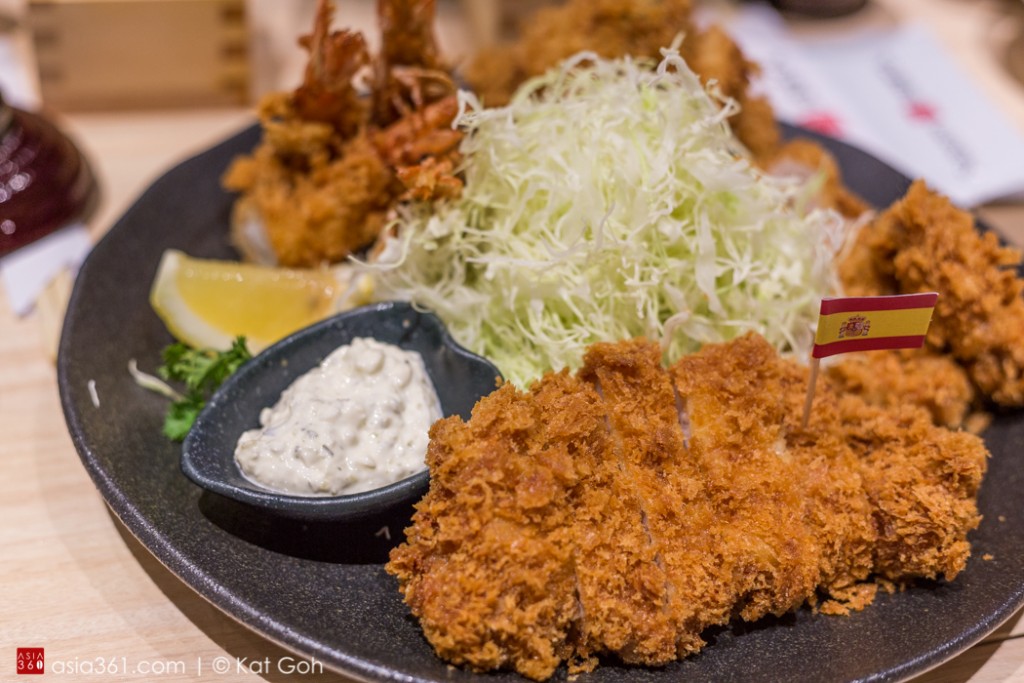 In conjunction with the Grand Opening, Saboten also introduced two new items to the menu – Hiroshima Oyster Katsu and the Argentine Red shrimp. Hiroshima is the largest and most famous oyster cultivating prefectures in Japan, known for producing sweet-flavoured oysters. It is said that the mountain spring water and seawater nourish the oysters, which in turn develop a strong sweetness and delicate flavour. The oysters also feed on algae, which lend them their distinct green colors. Amongst connoisseurs, the green oysters are known to be of the highest grade of all.
The Hiroshima Oyster Katsu was indeed extremely unique – piping hot oyster immediately oozes into my mouth upon biting it.  The feeling is almost hard to describe; you have to try it out for yourself! The Argentine Red Shrimp was also rather fleshy and well-textured, especially since they were wild harvested from the coasts of Santa Cruz, Argentina. Unlike some restaurants which serve tonkatsu with cloyingly oily breadcrumbs, the freshly made breadcrumbs on the Saboten tonkatsu were crispy and non-greasy.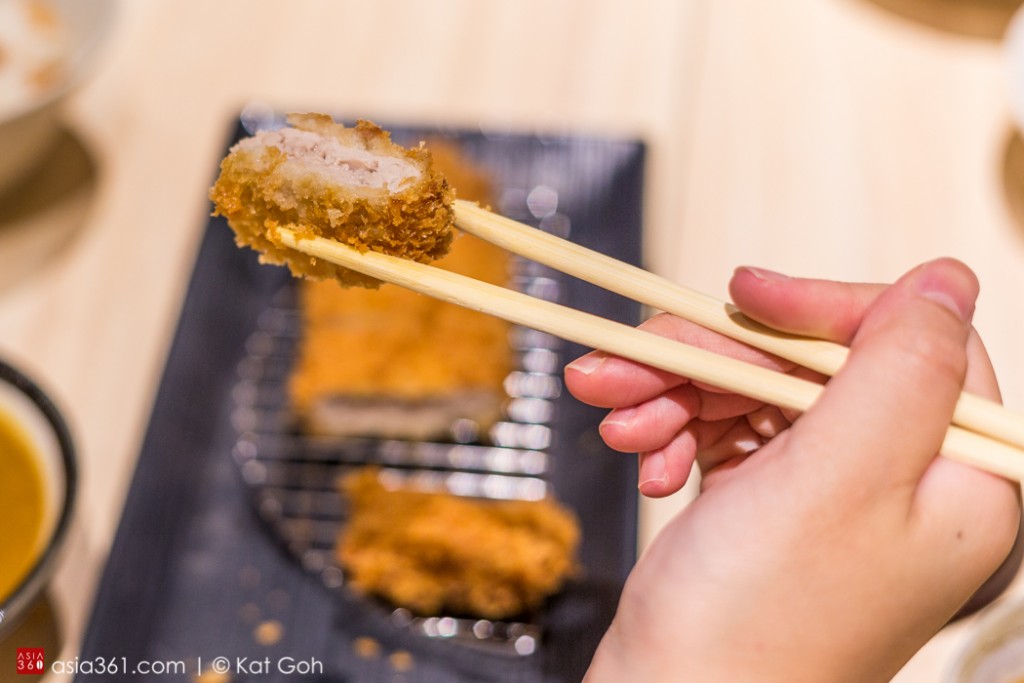 What I had also liked about Saboten was the range of sauces – the tonkatsu sauce, Japanese curry, tartar sauce and radish ponzu dipping – available to dip your tonkatsu dishes in for that extra indulgence. For me, the flavourful tonkatsu saucewas hands down the best sauce to dip with. It was light yet full of flavour, unlike other types of sauces which tend to be strong and overwhelming. On a little note, the Tonkatsu sauce – which is Saboten's pride and joy – was actually developed by Saboten's very own team, with over 10 different types of spices, fruits and vegetables in the mix.
Overall, Saboten was a great experience. It is indeed a must-visit if you have a huge appetite and are a tonkatsu fan. With decent prices and great quality of food, what's not to love?
Saboten Millenia Walk
9 Raffles Boulevard
#02-14 Milennia Walk
Singapore 039596
Tel: +65 6333 3432
Opening hours: 11.30 am to 10 pm
Opening hours:
 11.30 am to 10 pm
Saboten Dining 2
2 Jurong East St 21
IMM Building #01-19
Singapore 609601
Tel: +65 6898 3432
Opening hours: 11.30 am to 10 pm