Porsche Design Sport by adidas is teaming up with renowned professional footballer Xabi Alonso. The 33-year-old midfielder at FC Bayern Munich is one of the world's most successful players, and takes over the baton from football manager José Mourinho as the brand's ambassador. With this new partnership, Xabi Alonso will represent Porsche Design Sport by adidas at events and public appearances, and also partake in the brand's social media campaigns.
"Xabi Alonso perfectly represents the brand's values: style, engineered luxury and sports," said Gert-Jürgen Benz, Vice President Style Collaborations Global Marketing at adidas. "He is an internationally known, world-class athlete, and has a reputation for stylish dressing, so this cooperation is an enormous momentum boost for us."
"I am looking forward to working with Porsche Design Sport by adidas because I really like their collection. The products are classy, understated, functional and luxurious, and they perfectly fit my style," remarked Xabi Alonso on the collaboration.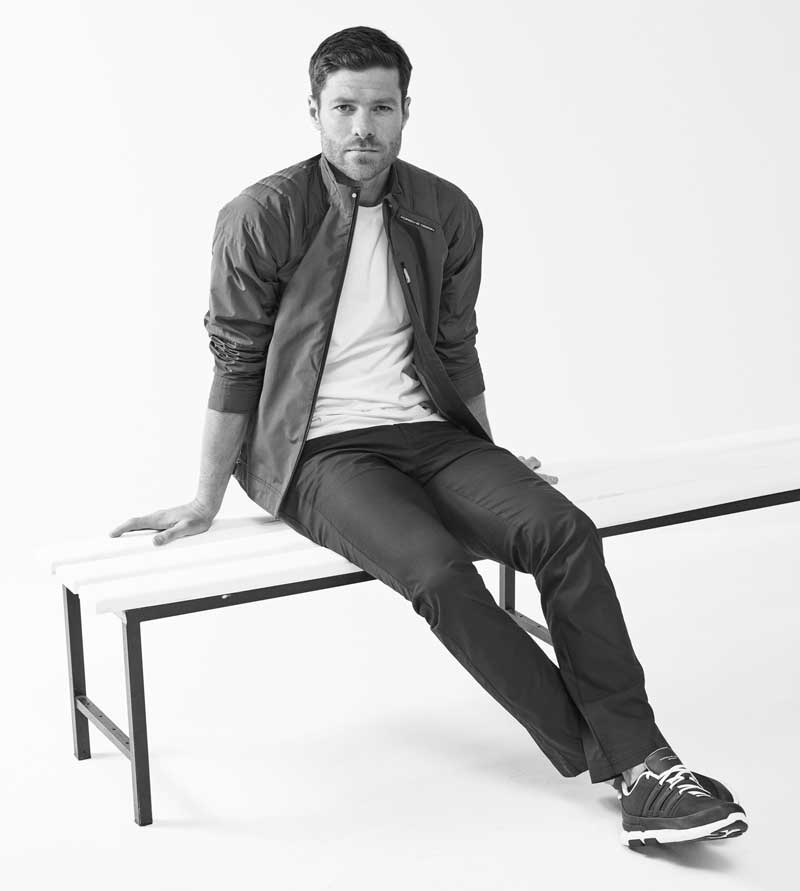 Porsche Design Sport is a collaboration between sportswear brand adidas and luxury brand Porsche Design. Launched in 2006, the Porsche Design Sport collection features a range of luxury sportswear that uses the industry's most advanced technologies together with luxurious, exclusive materials, performance-enhanced details and impeccable craftsmanship.
Watch the video on Xabi Alonso talking about the collaboration: