It's no Millennium Falcon, but it might be the closest thing a Star Wars fan can get.
Japanese airline All Nippon Airways (ANA) has given us another reason to travel with the airline. It unveiled its new "Star Wars"-themed Boeing at the Star Wars Celebration in Anaheim, California on 16 April 2015. Featuring the iconic droid R2-D2, the Star Wars livery will be introduced on ANA's newest aircraft Boeing 787-9 Dreamliner on international flights in autumn this year.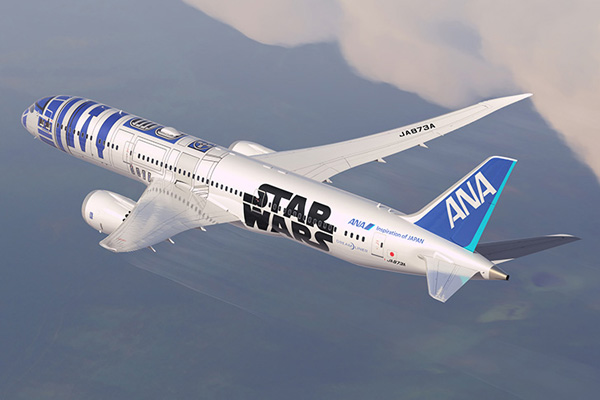 This marks the start of a five-year agreement between ANA and The Walt Disney Company (Japan) Ltd. ANA has chosen the R2-D2 motif which works well with the blue logo design on the aircraft's fuselage.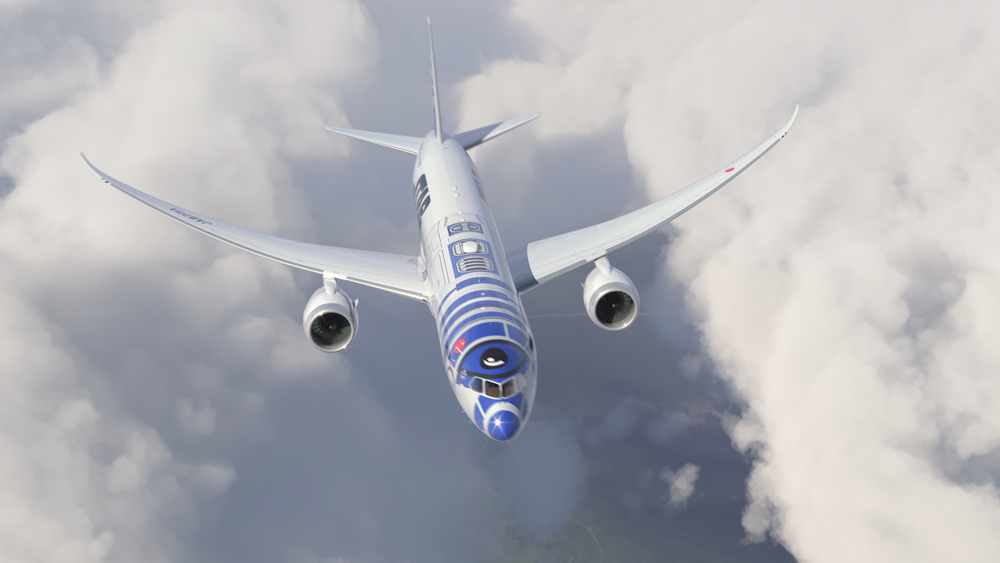 "We're excited to be involved in this collaboration with ANA, one of the world's leading 5-star airlines," said Kayleen Walters, Vice President, Marketing for Lucasfilm Ltd. "We're proud of the innovative R2-D2 design, and we look forward to witnessing the first-ever flight of a passenger aircraft featuring a Star Wars character. We're confident that Star Wars fans around the world will absolutely love this design."
"Although it's a lofty goal, we hope that like Star Wars, ANA will become well known and loved across all borders and generations," remarked Takashi Shiki, ANA Executive Vice President, Sales & Marketing. "Through the introduction of the new Star Wars livery we hope to welcome more passengers from around the world to experience ANA as the Inspiration of Japan."
ANA has also launched a special website for the Star Wars collaboration.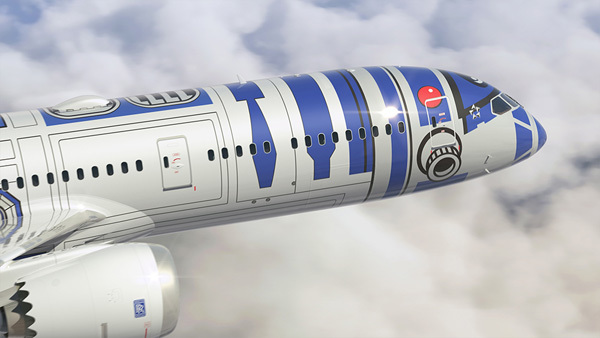 Thank you, ANA. From the bottom of millions of Star War fans' hearts around the world.