How does a free all-expenses-paid trip to New Taipei City sound to you? Not enough to entice you? Throw in an additional cash prize of S$5,000 on top of the trip then.
You might think this sounds too good to be true, but Taiwan-based airline EVA Air has just launched a "Are You the New Taipei City Traveller?" online contest to give away an all-expenses-paid trip to New Taipei City plus S$5,000 cash. The winner of the contest, which ends on 27 March 2015, will get to visit all beautiful sights of New Taipei City from 30 April to 13 May 2015.
Located at the northern part of Taiwan, New Taipei City is the most populated city in the country and is well-known as a place to release sky lanterns. Some of the popular places within New Taipei City include Jiufen (九份), Tamsui (淡水) and Pingxi (平溪).  Pingxi was in fact the setting for the 2011 Taiwanese blockbuster movie You Are the Apple of My Eye (那些年,我們一起追的女孩).
As the Singapore face of New Taipei City, the Traveller, also known as the winner, will get to experience life as a local. During the trip, he or she will be required to share the adventures and experiences online by posting his/her thoughts on a blog and social media platforms. The winner must also be able to travel from 30 April to 13 May 2015.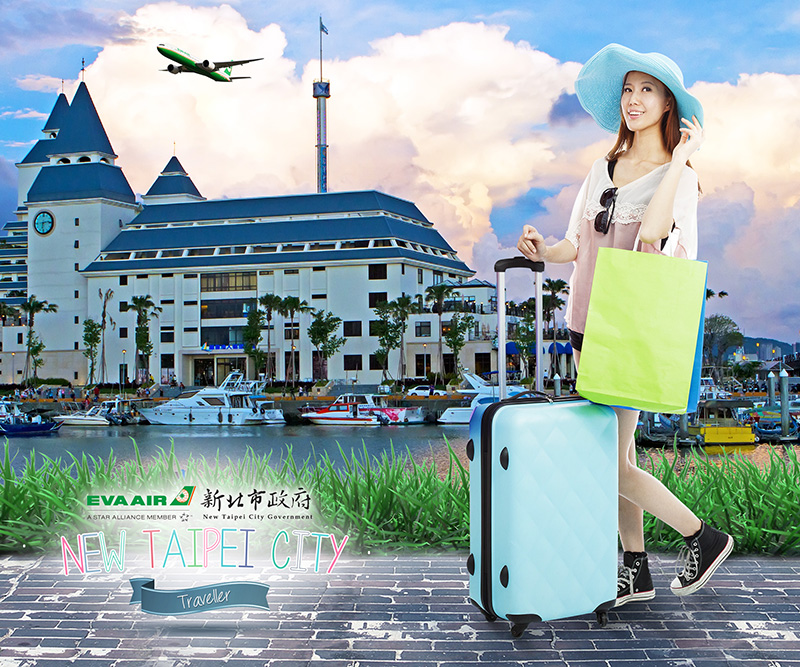 If you think you have what it takes to be the Traveller, follow these steps to join the contest:
Step 1: Take your mobile phone and set it to video mode.
Step 2: Take a video (not more than 15 seconds long) and say why you want to visit New Taipei City.
Step 3: Upload the video to Instagram.
Step 4: Hashtag #ILoveNewTaipeiCity or #我爱新北市.
Visit the EVA Air Facebook page for more information on "Are you the New Taipei CityTraveller?".