Fans of luxury audio maker Devialet, you are in for more aural pleasure. The brand has just released its newest product, the Devialet Gemini II – the company's second generation true wireless earbuds that deliver cutting-edge sound.
Devialet Gemini II boasts extraordinary sound quality, high-end ergonomic design and impeccable user design. This new earbud raises the bar for audio performance on the go, thanks to a suite of enhanced features and brand-new technologies, including Devialet Adaptive Noise Cancellation™ and AWR (Active Wind Reduction).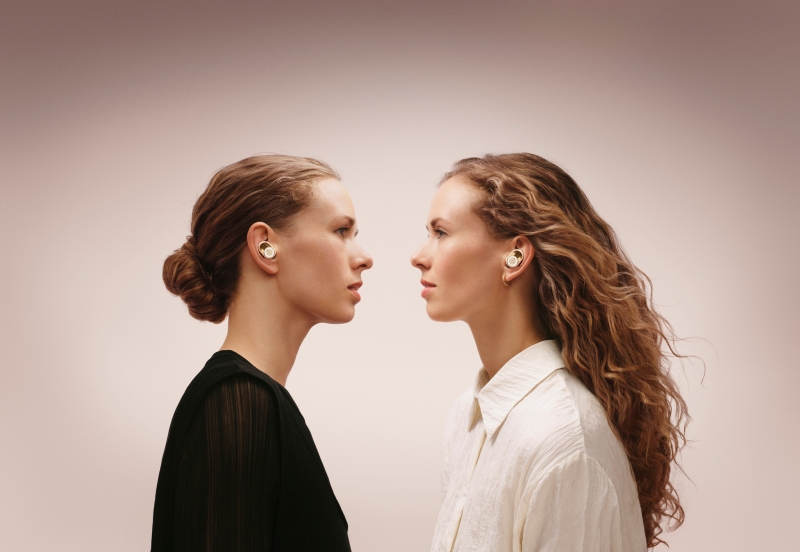 The Devialet Gemini II is the culmination of 15 years of research and engineering in a portable music system that can be enjoyed anywhere and any time. It features a smaller, more ergonomic design, improved connection and adaptive noise cancellation.
According to Devialet CEO Franck Lebouchard, the Gemini II seeks to give an even greater sound experience in the brand's tiniest compact yet. Lebouchard went on to say that the company's vision is to constantly push the boundaries of audio design and that the Devialet Gemini II's new design provides a universal luxury listening experience thanks to improved ergonomic scheme, which allows listeners to experience industry-leading proprietary technologies without feeling the earbuds in place.
Bringing Sound to a Higher Ground
The Devialet Gemini II combines two groundbreaking technologies and adds new capabilities to deliver great sound no matter where you are.
Devialet Adaptive Noise Cancellation™ for the second generation adapts to the shape of the ear for superior noise cancellation in all circumstances. It also elevates the listening experience by reducing audio artifacts and white noise without sacrificing performance or battery life. Listeners are immersed in a pristine soundscape, escaping the hustle and bustle of daily life.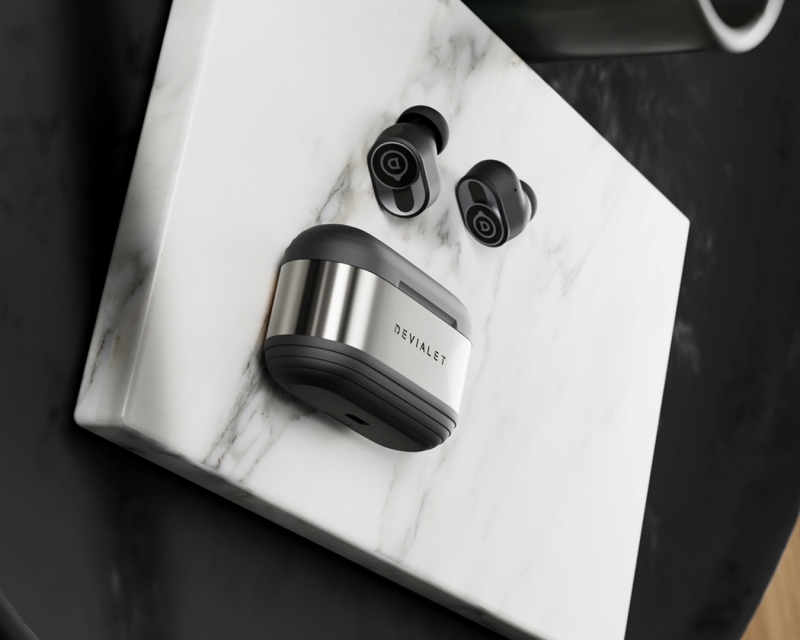 Devialet Adaptive Noise Cancellation™ makes use of proprietary IDC® technology as well as a hybrid dual-microphone design with digital filters. IDC® compensates for internal noise cancellation loop delays, resulting in greater noise cancellation for best-in-class earbuds, particularly at higher frequencies.
The groundbreaking AWR (Active Wind Reduction) technology of the Devialet Gemini II decreases the influence of wind on on-the-go listening by cradling each microphone in anti-wind material and sheltering the membrane from wind. Devialet's wind detection techniques use software to alter noise reduction and transparency strength dependent on the surroundings.
Furthermore, AWR has overhauled the voice call infrastructure for more efficient talks. Phone calls are crisp, clear and smooth, thanks to the revolutionary bone conduction sensor, beamforming microphones and anti-wind technology.
Devialet Gemini II has superior proprietary technology, a custom 10mm titanium coated driver and the Qualcomm® aptXTM codec for improved acoustics.
Ergonomically Perfected
Devialet's continual innovation challenge is to find new ways to integrate its cutting-edge proprietary technology into ever-smaller containers. Devialet's expert team conducted extensive research into the human auditory experience and ear structure to achieve this with Devialet Gemini II, developing a unique capability to incorporate its technologies into a miniature package that will fit a wide range of ear shapes, now giving more people than ever the opportunity to hear Devialet sound in action.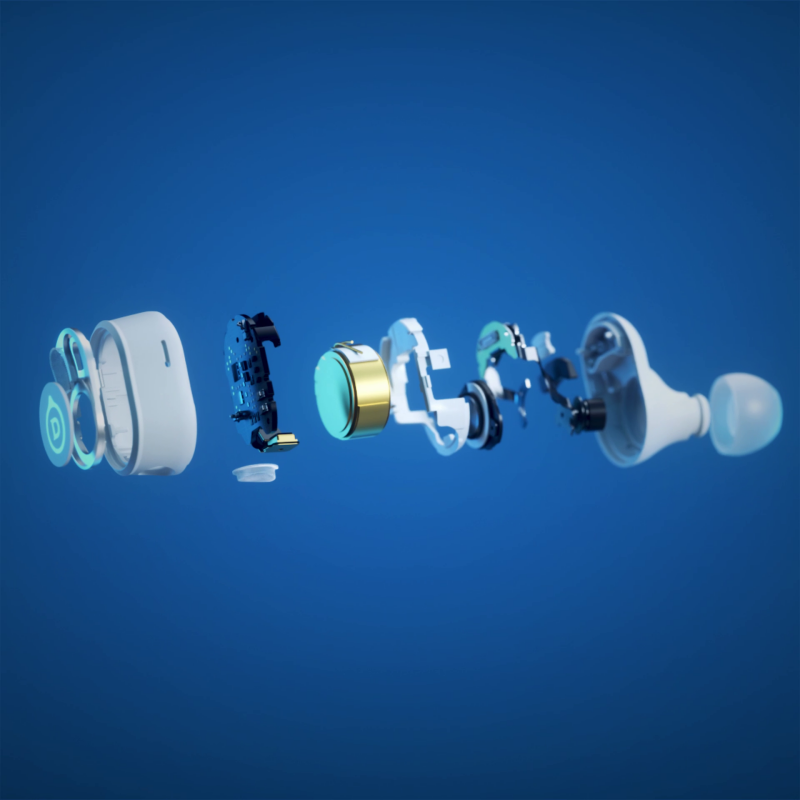 Devialet Gemini II's universal shape provides stability no matter how much you move, and with noise isolation ear tips available in four sizes, Devialet Gemini II nestles softly into the ear, fitting so well that it's easy to forget they're there at all.
Easier to use and carry around, the Devialet Gemini now offers Bluetooth 5.2 with multipoint connection for up to two devices concurrently for smoother, faster transitions, making it easier to enjoy music at its best. It also has IPX4 water resistance, new in-app touch control customisation and an impressive battery life of five hours on a single charge and 22 hours with the charging case.
Devialet Gemini II is currently available on Devialet's website and at authorised retailers for S$629 for Matte Black and Iconic White and S$929 for the Opéra de Paris edition.