Chef Justin Quek, acclaimed celebrity chef in Singapore, is set to debut his own gastro café-bar JUSTIN. In August, the all-day eating gastro café-bar will open on Level 4 of TANGS at Tang Plaza, accessible through a private lift that opens before TANGS opens to the public.
Known for his unique culinary masterpieces ranging from innovative and classic French recipes to popular local fare, one can expect that same culinary flair at JUSTIN.
Signature dishes from JUSTIN include the Lobster Capellini, which showcases the fresh lobster's rich flavours with fresh lobster oil and just a touch of chilies, and the Spring Salad, another known signature dish from Chef Justin, which features fresh mangoes, asparagus, and tomatoes and is said to have been a favourite of the late Prime Minister Lee Kuan Yew, who had 21 birthday meals prepared by Chef Justin.
Artisanal Breads and Special Scrambled Eggs tempt diners on the Western side, while Lobster Hokkien Mee, Oyster Poached with Superior Sauce and Roasted Garlic, Homemade Foie Gras Xiao Long Bao, and Prawn Noodle Soup tempt those with an Asian palate. Perfect for brunch, lunch, or high-tea, don't miss out on the house-made flourless Souffle and Homemade Ice Cream. Even more decadent than lunch, dinner features a fixed menu of six visually stunning and equally delectable courses.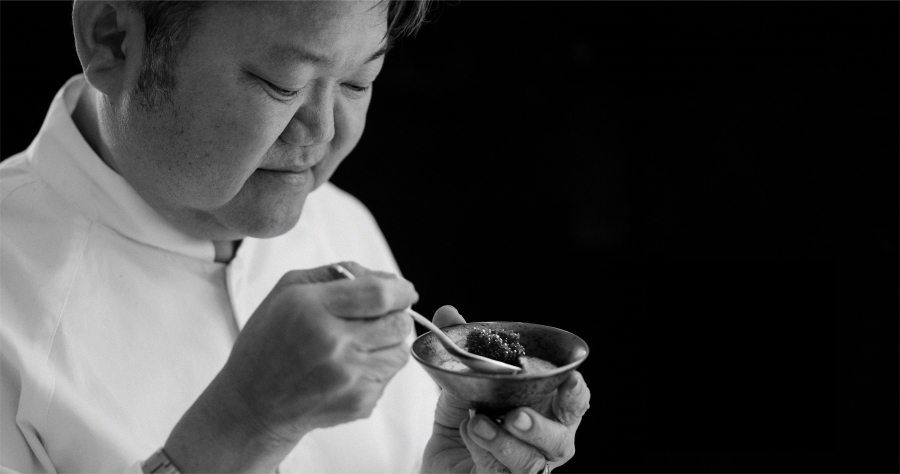 A Vittoria Coffee Flagship Location
Vittoria Coffee, the best coffee in Melbourne, will have its official flagship store at JUSTIN. Vittoria Coffee's first flagship store in Singapore will feature all of the company's services and wares.
JUSTIN's Franco-Asian menu is complemented with Vittoria Coffee's finest blends, making for a truly magnificent and elegant dining experience.
Weekends feature a gastro brunch from 10am to 12.30pm, while weekdays kick off at 11am. Additionally, an all-day sharing menu is available beginning at 12.30pm and is accompanied by lunch, afternoon tea, supper, and an after-work social hour menu. In addition to the standard menu offerings, the staff will gladly create customised dishes in honour of any occasion not listed on the menu.
JUSTIN is located at 310 Orchard Road, Level 4 Tangs at Tangs Plaza, Singapore 238864. Open daily, Mon-Thu 11am to 11pm, Fri-Sun 10am to 11pm.