From 13 May and running through 25 June 2023, the ArtScience Museum will screen a carefully selected collection of seven films that chart Maggie Cheung's rise to international celebrity. The Museum's Level 4 in-house screening space, ArtScience Cinema, is turning one this month, and in honour of the occasion, they will be hosting a retrospective titled "Vividly Maggie".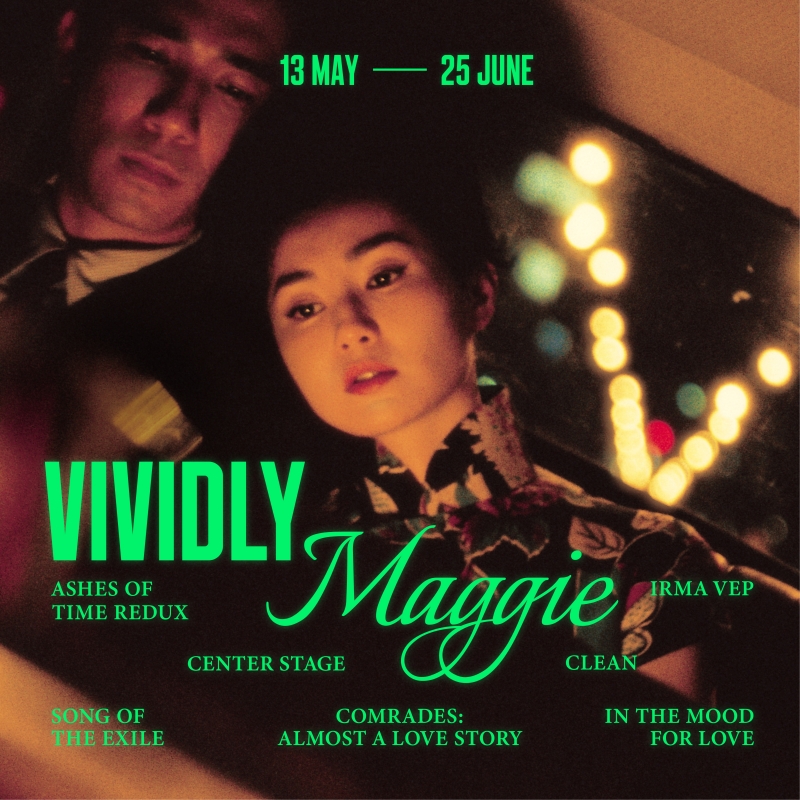 The talented Maggie is widely considered as one of the best Asian actors in film history, and for good reason. She embodies timeless beauty and grace. Her brilliant performances have seen her move from wuxia epics to experimental arthouse. Soon after, she also transitioned from Cantonese to English to French films with the same ease.
Maggie broke away from the traditional female wallflower role during the 1980s Hong Kong film boom. Along her career path, she became a symbol of the city's emerging New Wave. This began a close working relationship with legendary director Wong Kar Wai, which paved the way for her to break out internationally and work with Olivier Assayas, a renowned figure in the French film industry.
Known for Portraying Memorable Characters
Maggie portrays a nuanced picture of modern Chinese femininity, which stands in stark contrast to western stereotypes of Asian women. She is the first Asian woman to win the Cannes Best Actress Award for her performance in Olivier Assayas' Clean (2004), and she does so by weaving layers of representation into her wide range of radiant and magnetic characters.
Maggie vividly retraces the significant moments in her career that led her to the spotlight at Cannes. From her nuanced portrayal of the immigrant experience in Ann Hui's seldom seen Song of the Exile (1990) to her career-defining, reticent radiance in Centre Stage (1991) to her portrait of desire and restraint in the cult classic In the Mood for Love (2000), this retrospective shines a light on her collaborations with some of the most sophisticated auteurs in world cinema.
To experience Maggie's varied and one-of-a-kind screen presence, "Vividly Maggie" presents a slate of seven films. These are: The Exile's Song (1990), Main Event (1991), The Nearly Romantic Tale of Two Soldiers (1996), In the 1996 film Irma Vep, Feeling Romantic (2000), Clean (2004) and The Remake of Ashes of Time (2008).
Tickets are available for purchase at all Marina Bay Sands box offices and online. ArtScience Museum is located at 6 Bayfront Avenue, Marina Bay Sands, Singapore.