Kenzo's Artistic Director Nigo has created KENZO Varsity Jungle, a fun line of T-shirts, sweatshirts, and cardigans for Spring 2023. The collection draw inspiration from the Ivy University ethos that permeates the brand's collections. The line also pays homage to founder Kenzo Takada's lifelong love of nature.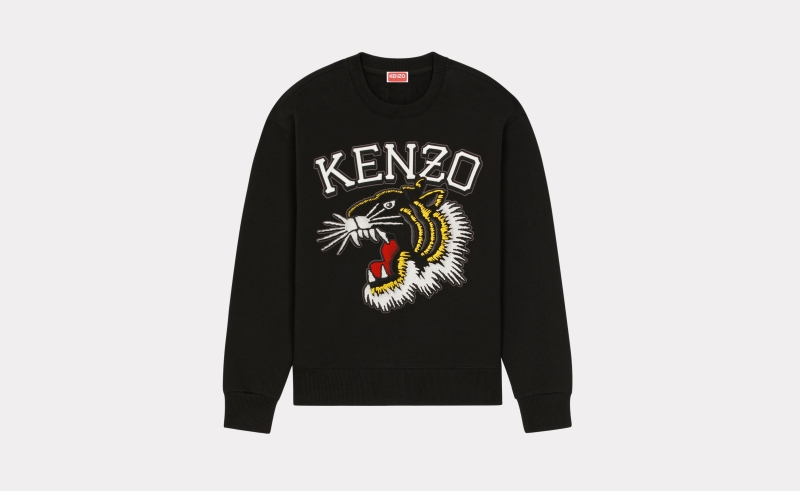 The collection features two unique prints—an elephant and a tiger—that pay homage to Takada and his history. Takada's favorite animal was the elephant, which is claimed to have the greatest memory of all creatures. The late designer, who was known for having a good memory, loved to use elephants in his creations as both a motif and a symbol. Another animal that influenced Takada was the tiger; the first tiger theme appeared in KENZO collections in 1975.
Nigo's tiger design debuted in KENZO's Fall/Winter 2022 collection, while his elephant graphic draws inspiration from sailor tattoo iconography from the 1950s.
Varsity Jungle Line
KENZO has collaborated with photographer Frank Lebon to debut the new Varsity Jungle collection with a campaign showcasing their signature Tiger and Elephant prints, which celebrate the virtues of togetherness and intimacy within families and crews. The images feature a lively cast of individuals and are built and styled to evoke a warm sense of belonging.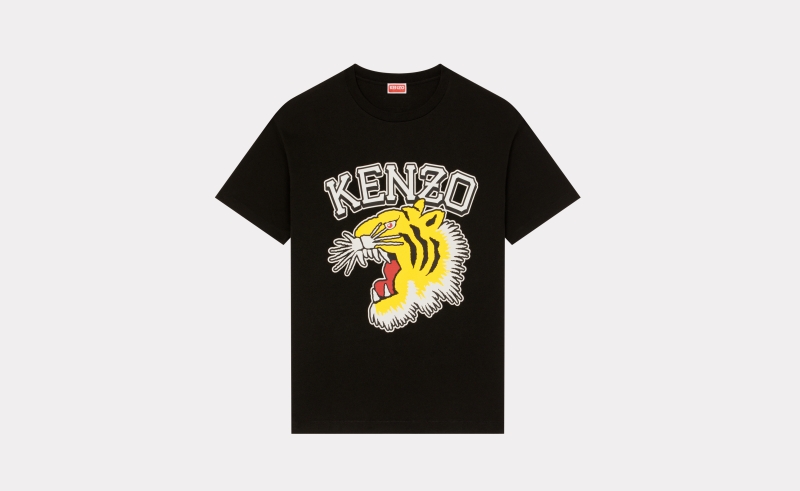 In April of 2023, the KENZO Varsity Jungle line will hit KENZO Asia locations. For more thrilling experiences, be sure to follow KENZO this April as they celebrate the Asia Regional Event.