Aston Martin's year-long celebration of 110 years of high-octane on-track glory reaches fever pitch with a special unveiling. The car marque has unveiled a special anniversary logo to commemorate the company's 110th anniversary, which will be honoured throughout the 2023 FIA Formula One World Championship ™ season.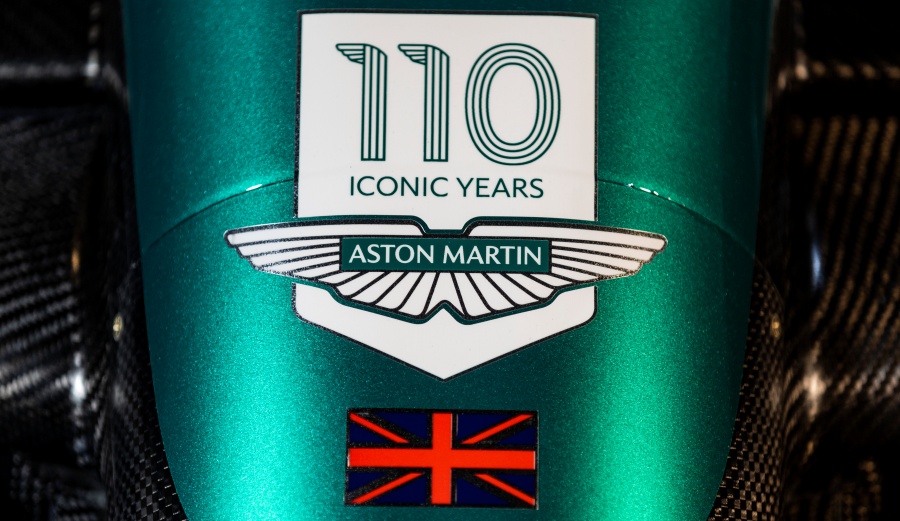 The famous wings marque of Aston Martin, which was redesigned in 2022 as part of an audacious innovative creative identity to match the brand's future direction, is featured in the '110 Iconic Years' crest, which debuted for the first time on the nose of the new AMR23 challenger to be raced this season by established driver Lance Stroll and two-time F1® World Champion Fernando Alonso.
Aston Martin's home Grand Prix at Silverstone in 2023 will feature a special celebration of the British manufacturer's past, present, and future in honour of the company's 110th anniversary.
The year 2023 will be a watershed moment in Aston Martin's history, since it will mark the debut of the company's next generation of high-performance, ultra-luxurious sports vehicles.
The first phase of the Aston Martin Aramco Cognisant Formula One Team™'s new state-of-the-art 400,000 square feet (37,000m2) F1® campus at Silverstone, is scheduled for completion by the end of 2024 and will drive future technological collaboration between race and road with the construction of a state-of-the-art wind tunnel and simulator facility.
Aston Martin as a Pillar of Formula One ™
New market research shows Formula 1® is linking Aston Martin with an engaged audience and raising attention in key markets. This proves the brand's position at the pinnacle of motorsport is a cornerstone of Aston Martin's brand and performance strategy.
More than 89% of Aston Martin customers around the world are now interested in Formula 1®. A resounding 96% of customers in the United States, Aston Martin's largest commercial market and the site of three Grands Prix ™ for the first time this season, say that the brand's participation in F1® has increased the likelihood they will consider purchasing an Aston Martin. 92% of Aston Martin owners stated that the company's prominent track participation boosts the brand's reputation for speed and innovation.
Gaydon, England's sports car factory, will keep churning out the coveted Vantage F1® Edition throughout the 2023 season. The 535 PS performance car, the first production model to bear the F1® mark, has been a big success since its launch as an Official FIA Safety Car of Formula 1®, a function it will play once again this season alongside the DBX medical car at the world's best tracks.
The Gulf Air Bahrain Grand Prix will kick off the 2023 FIA Formula One World Championship ™ season for the Aston Martin Aramco Cognizant Formula One ™ Team on 5 March 2023.