There is no better time to achieve that healthy skin glow than now. Good thing, it's not yet too late to start, thanks to Naked Blend's new line of healthy, mostly plant-based beverages.
Founded and manufactured in Singapore, Naked Blend aims to transform the wellness and beauty realms via the use of sustainably sourced, healthful, and delightful beverages that are largely plant-based. A "me-first" regimen is made simple and natural with Naked Blend.
Vikki Tear, founder of Naked Blend, drew motivation from the market's lack of plant-based supplements. Fuelled by the realisation that the body need delightful and healthy supplements, Tear came up with Naked Blend.
"I wanted to offer something that provides not just a boost in Vitamins but also in maintaining beauty wellness like hair and skin, achieving a radiant glow from within, supplements to be enjoyed and be easily blended in daily routines," Tear said.
Naked Blend's products meet the highest quality requirements, with highly experienced R&D specialists designing nutritious consumables to fit a variety of diets, including plant-based, halal, gluten-free, and even for nursing and pregnant women.
"We strongly believe in staying au naturel in all our products, with flavoirings and ingredients that are derived from natural sources to keep them safe for ingestion," adds Vikki Tear.
Milk Tea to Start Your Day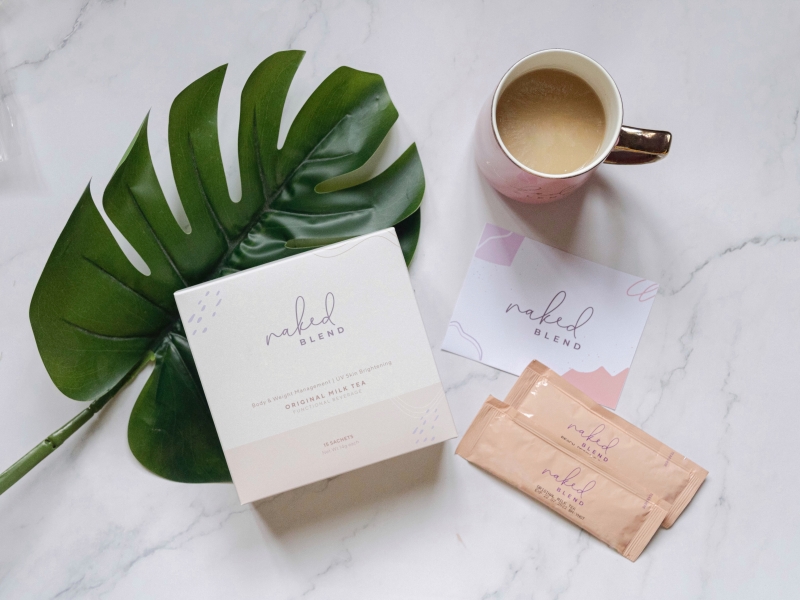 Naked Blend's Original Milk Tea is a healthier and better substitute to coffee and bubble tea. The beverage comprises plant-based milk best suited for all diets. It has been painstakingly curated with multiple premium tea blends. Pu'er tea, black tea, and green tea completes the delectable mixture. This creamy beverage is high in nutrients such as Vitamin A, Vitamin C, Vitamin D, Curcumin, Ginkgo, and Glutathione. All of these aid in skin regeneration and provide a healthy glow from inside. Especially in sunny Singapore, it helps slow down the effects of ageing and protects the skin from damaging UV radiation.
Nightly Wind Down with Peach Detox Glow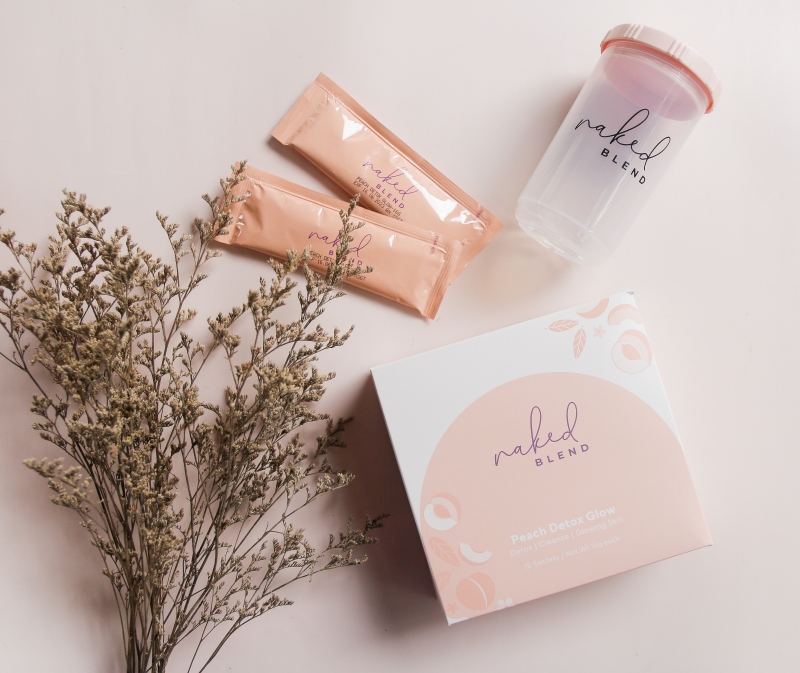 This natural detox cleanse is an efficient drink that relieves constipation and bloating. It provides natural plant prebiotics, fibre, fruit enzymes and antioxidants. The drink promotes the body's natural detoxification process and eventually enhances general well-being and skin by facilitating a moderate intestinal flush and developing a healthy gut. It also promotes a healthy immune system, increases natural collagen formation, maintains hormonal balance, and restores the skin's natural radiance. The Peach Detox Glow is an easy-to-drink beverage ideal for a wind-down ritual or a self-pampering session of skincare regimen. It is best consumed before bedtime.
Tasty Treats for Health and Beauty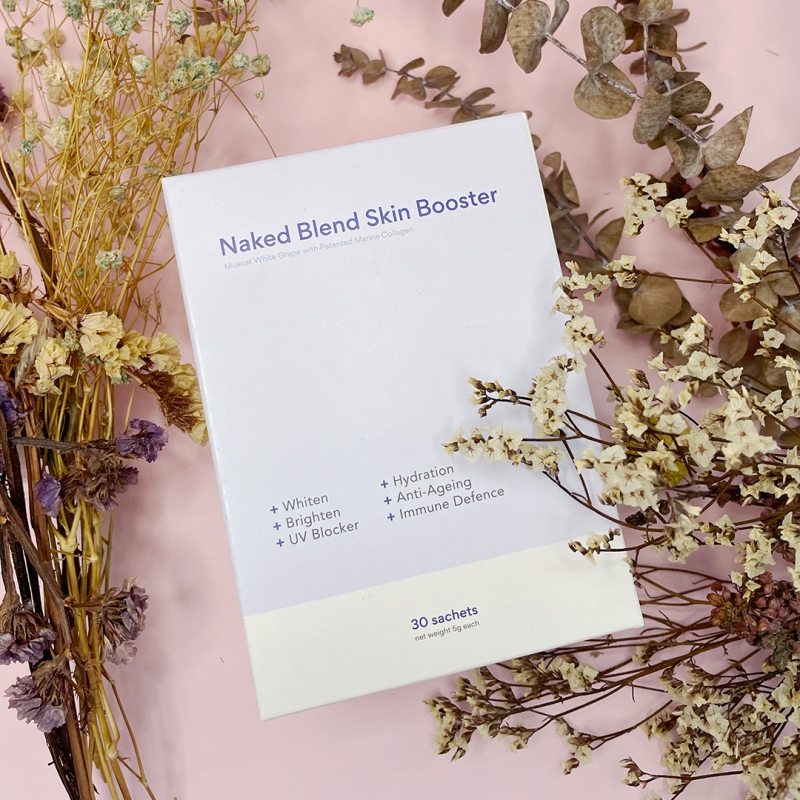 Naked Blend's product line is continually evolving with new flavours. The Naked Combination Skin Booster, a premium blend of natural ingredients in one compact pack, was created in conjunction with Lalalostyou, an online beauty store maintained by a local beauty enthusiast. This drink comprises patented components from the United States and Japan. This includes the Hydrolysed Marine Collagen and Muscat White Grape, to combat environmental aggressors and indications of premature ageing.
Visit the official Naked Blend website to discover more about their amazing entire line of goods, which includes anything from low-calorie milk teas like Matcha Milk Tea to detox jellies like the Berry Enzyme Cleanse Jelly. To enjoy a discount, make a one-time purchase or sign up for a monthly subscription box.