Visitors to Hiroshima, Japan can now look forward to a new luxurious and comfortable place to stay. The first Hilton flagship branded hotel in Hiroshima has opened.
A 10-minute drive from Hiroshima Station and a short stroll from the Peace Memorial Park and Atomic Bomb Dome, the new hotel is located in the heart of Hiroshima City. Major dining, shopping, and sightseeing destinations, including the Hiroshima Castle and Itsukushima Shrine with its renowned floating torii gate, are also conveniently accessible from the hotel.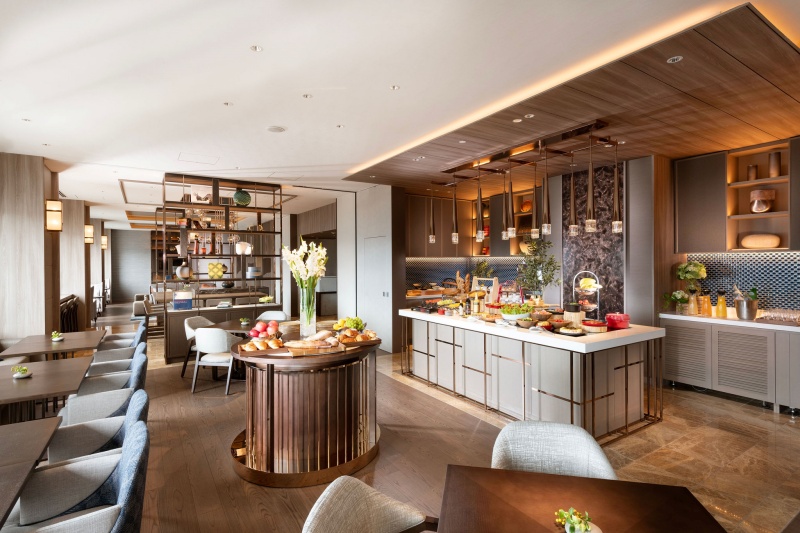 Hilton's Area Vice President and Head of Japan, Korea, and Micronesia, Timothy Soper, emphasised how the partnership between Hilton and Setouchi Brand Corporation will establish hospitality standards in the area.
"Being at the heart of both commerce and tourism, Hilton Hiroshima has been designed to meet the needs of both leisure and business travellers alike, as well as visitors attending international conferences and exhibitions," he said.
In accordance with a contract with Fujimi-cho Development G.K., a Special Hilton Hiroshima is operated by Hilton and is a Special Purpose Vehicle (SPV) created by Setouchi Brand Corporation.
One of the things to anticipate, according to Shin Isaka, CEO of Setouchi Brand Corporation, is Hiroshima's expanding appeal as a tourist and business location. Hilton currently plans to host academic conferences, global business gatherings, and tourism-related events.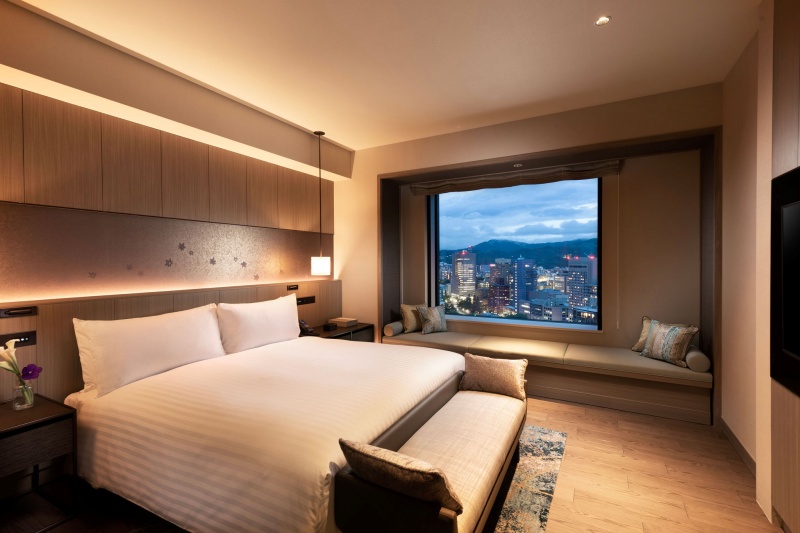 One of the largest convention centres in the area housed in the newly constructed 420-room Hilton Hiroshima. The hotel can accommodate worldwide MICE events of more than 1,000 attendees in 19 banquet and conference rooms equipped with the most cutting-edge AV technology and LED technology. Four restaurants, an executive lounge, a chapel for weddings, a fitness centre, and an indoor pool are additional hotel amenities. Additionally, guests can unwind at the hotel's Spa by L'OCCITANE, the first L'OCCITANE spa to operate in the area.
Each room's interior pays attention to the local culture and natural surroundings with blue accents that mimic the Seto Inland Sea, artwork with graphic designs of the Japanese maple tree "Momiji" and amenities.
Zen mode design and fine dining choices
The hotel offers guests a vantage point from which to take in Hiroshima's vibrant centre as well as views of the Seto Inland Sea and gorgeous mountains in the distance. The design theme of the Hilton Hiroshima is carried over to the four dining establishments, where visitors may savour the enticing treats of Hiroshima, a treasure trove of ingredients, many with a modern twist.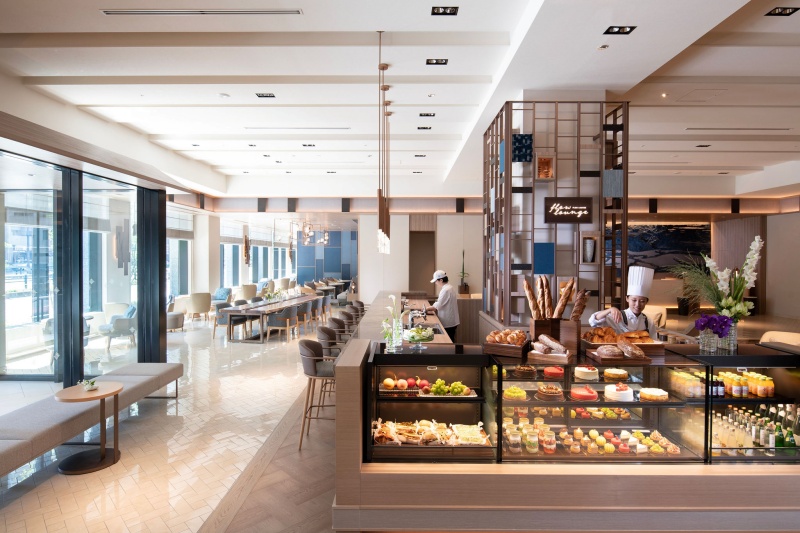 The hotel's all-day dining establishment, MOZAIK, features regional cuisine that tastefully elevates local products. SENSUI Japanese Restaurant serves sushi, teppanyaki, and kaiseki to customers using the highest quality local ingredients from the area. Over 100 guests can be served afternoon tea and nighttime cocktails at ZATTA Bar & Lounge, which also serves locally made sake. The FLOW Lounge is the ideal setting for gathering and socialising, whether it is over handcrafted sweets in the afternoon, robust and healthful dishes for lunch, or freshly brewed coffee in the morning.
In its ongoing quest for worldwide expansion, Hilton Hotels & Resorts has reached its 600th property with the opening of Hilton Hiroshima and Hilton Dubai Palm. The Hilton Hiroshima participates in the prestigious guest loyalty program for Hilton's 18 different brands as a member of Hilton Honors. Members have access to immediate perks, such as a flexible payment slider that lets members book a stay using almost any ratio of points to cash.