I love to read. However, I have not purchased physical books in a long while, largely due to the space they take up. Yet, I have not entertained the idea of using an eBook reader because I do prefer the feel of real books. Plus, I didn't feel like buying more gadgets and adding to e-waste.
Now, the new Rakuten Kobo Clara 2E eBook reader is set to change my mindset.
Paperless reading has become more environmentally friendly with this new eBook reader from the Canadian manufacturer of eBooks. How, you may ask. The Kobo Clara 2E was developed with reusable materials, built with 85% recycled plastic exterior, including 10% ocean-bound plastic materials and Bluetooth® wireless technology. It is also Kobo's first ever 6" waterproof eReader.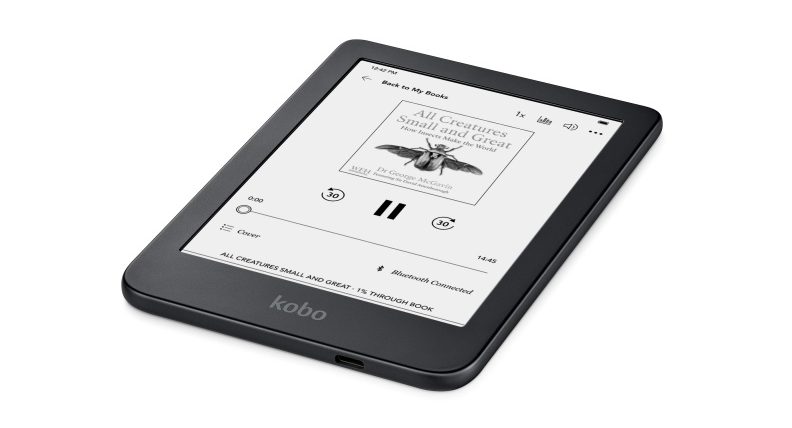 The Kobo Clara 2E is the company's first eReader constructed from recycled and ocean-bound plastic. This new innovation plays into Kobo's continuous commitment to using certified recycled materials whenever available while still maintaining technical product criteria. Kobo intends to keep more than 200,000 plastic bottles out of the oceans and more than a million CDs and DVDs out of landfills throughout the course of the year.
The introduction of the Kobo Clara 2E comes as a result of Kobo's promise to completely offset the carbon emissions linked to direct shipments of its Kobo eReaders. The Great Bear Forest Carbon Project, which supports First Nation communities and works to preserve one of the world's largest temperate rainforests, British Columbia's Great Bear Rainforest, is now receiving funding from the 2021 offsets. The money earned from the offsets is used to fund Indigenous-led stewardship initiatives that enhance forest and marine management techniques as well as youth, elder, and Guardian Watchmen programs in the area.
Turning a new chapter on e-reading
I brought the Kobo Clara 2E with me on a recent overseas trip. In terms of size and portability, it is lightweight at 171g and feels much like a small Moleskine notebook in my hand. Design-wise, it features a six-inch E INK Carta 1200 display panel with a resolution of 1448×1072 with 300 PPI. The screen is not flushed with the bezel and does not have any glass. The exposed e-paper makes for outdoors reading as it will not reflect light. I read by the pool under the bright sun during my trip and it remained comfortable on my eyes. Oh, and I don't have to worry about getting the eBook reader wet too — it has IPX 8, which should be good for about 60 minutes in fresh water.
Come night time, the ComfortLight PRO adjustable brightness and colour temperature system allow for an equally comfortable read. On an updated 6″ HD E Ink Carta 1200 glare-free screen with Dark Mode and ComfortLight PRO with blue light suppression, I was able to immerse better in my bedside read. This screen allows for more late-night reading without compromising the quality of sleep.
The Kobo Clara 2E functions as your portable library because to its long-lasting battery and 16GB of storage. It offers users the flexibility to read and listen to their favourite stories while storing a sizeable collection of eBooks and audiobooks. This is the first Clara model to feature USB-C, which makes it ideal for transferring digital content from the computer to the reader or for fast charging.
I was able to find an extensive collection on the Kobo Bookstore, as well as borrow e-Books from the local library. I also managed to transfer some existing e-Books that I have to the Kobo Clara 2E easily, just by plugging the device into my computer. The Kobo Clara 2E has native support for many different formats, such as EPUB, EPUB3, PDF, CBZ, CBR FlePub and MOBI. However, one thing to note is that audio books cannot be transferred onto the reader.
The Kobo Clara 2E not only offers a better reading experience but also benefits sustainability initiatives. Despite being a small and handy device, it has a significant influence on both readers and the environment.
Rakuten Kobo Clara 2E retails at S$219.90 and is marketed through www.kobo.com and certain merchants. Starting 22 September 2022, it will be sold in shops and online in Canada, the US, the UK, the Netherlands, France, Italy, Spain, Portugal, Sweden, Switzerland, Poland, Australia, Singapore, and Malaysia.